The majority of affected people live in countries in Africa. However, acute hunger is set to rise steeply in most world regions, from the Middle East to Latin America and the Caribbean.
Famines tend to occur in areas where humanitarian access is restricted. In Yemen and South Sudan in particular, conflict, insecurity and resulting displacement are driving up levels of acute hunger to alarming levels.
In 2021, 584,000 people will likely face famine-like conditions in Ethiopia, Madagascar, South Sudan and Yemen. Nigeria and Burkina Faso are also of particular concern because they have in recent months had pockets of people in famine-like conditions.
The threat of famine and starvation is also growing in Afghanistan, the Central African Republic, the Democratic Republic of the Congo, Haiti, Honduras, Nigeria, Sudan, Uganda, Venezuela and Zimbabwe. 45 million people in 43 countries are currently on the very edge of famine and risk starvation, up from 27 million people in 2019.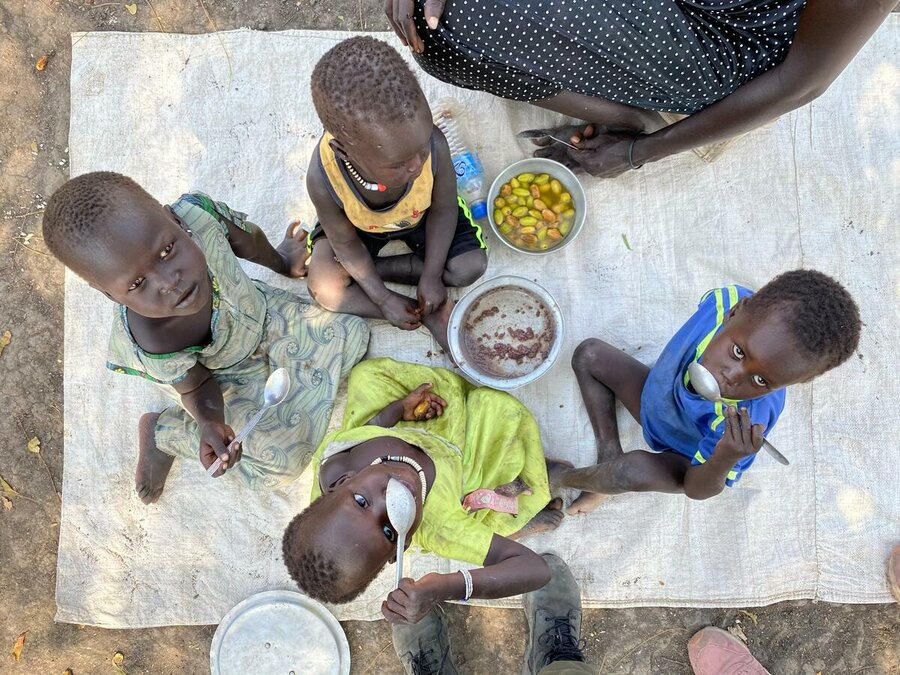 Famine is never inevitable – with proper planning and coordination, it can be prevented and millions of lives can be saved. We deploy a variety of tools to both prevent and respond to famine. Here is a selection.
The tools we use
WFP has rolled this tool out in South Sudan and northeast Nigeria, among other countries, allowing mobile response teams to reach people in remote, isolated areas. Travelling usually by helicopter, they register people so WFP can transport food, nutrition supplies and other assistance by road, river or airdrops.

The map deploys artificial intelligence, machine learning and data analytics to predict and track the magnitude and severity of hunger in close to real time in more than 90 countries.

Emergency Service Marketplace

This mechanism makes WFP's expertise in supply chain, engineering, IT and administration available to the wider humanitarian community in times of crisis.
Now is the time to act
WFP relies entirely on voluntary contributions, so every donation counts.
Donate now