Performance management and accountability
Measuring and reporting on corporate performance enables the World Food Programme (WFP) to be more accountable towards the people it serves and those who provide funds. Each year, WFP plans, monitors and reports on its operations, so that it can provide the best possible service to the people it assists, using available resources in the most efficient and effective way possible. This means WFP not only focuses on what results it achieves but also how it achieves them.
WFP's Corporate Results Framework, which guides this 'accountability cycle', sets out a clear structure to measure and report on the organization's achievements. This is articulated in three phases: planning, monitoring and reporting.
At the planning stage, each country office designs a multi-year Country Strategic Plan, which outlines WFP's initiatives to support the Government in achieving Sustainable Development Goal 2 at the national level. Each Country Strategic Plan is based on a logical framework, which links activities at country level with related outputs, outcomes and WFP strategic results and goals. 
Every year, country offices assess the forecast funds for their operations and prepare an implementation plan and an Annual Performance Plan, which describes how the annual programmatic objectives will be achieved.
Monitoring includes the tracking of outcomes, outputs and processes of WFP's programmes. Monitoring & Evaluation officers collect qualitative and quantitative data using different methodologies depending on the context. Collecting data on all WFP activities and results is a huge task, therefore WFP carries out household surveys and directly monitors activities, but also relies on secondary data, collected by its partners in the field, authorities or other entities. The beneficiary data is disaggregated by gender, age, beneficiary category and, if appropriate, other socio-economic characteristics. Among the variables that are measured are beneficiary satisfaction and WFP's accountability to affected populations.
Monitoring output data is key to track the progress of the programme against WFP's targets and make adjustments where necessary. The Key Performance Indicators selected in the Annual Performance Plan are monitored and assessed throughout the year.
Reporting is a key component of the cycle as it's where WFP demonstrates its accountability for the work done and learns what to improve in the future. Each country office produces an Annual Country Report, which links resources to results and assesses the progress against the country strategic outcomes.
At corporate level, the organization reports on its performance through the Annual Performance Report, which provides details on WFP's achievements against its two main goals - zero hunger and partnering to achieve the SGDs - as well as management performance. The Annual Performance Report is approved by WFP's Executive Board and guides senior management decision making.
Global food security trends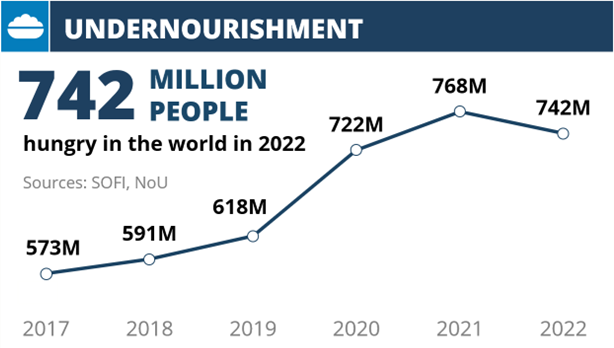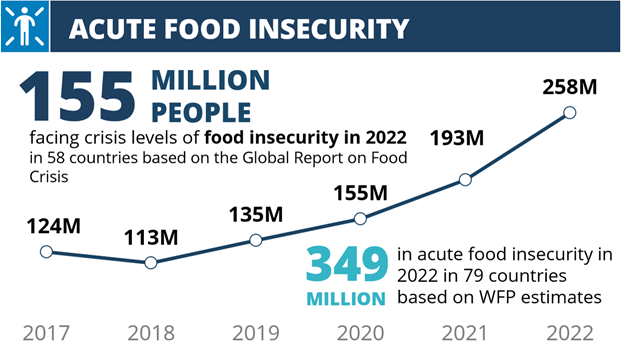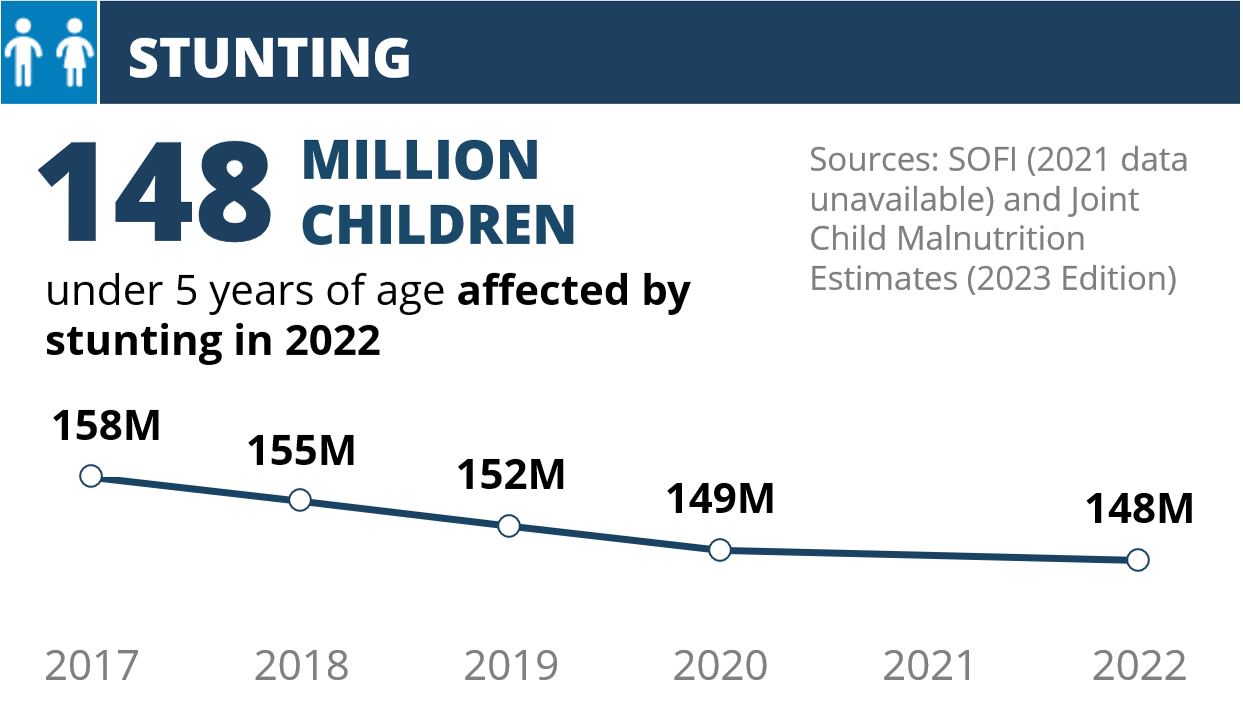 Performance and key results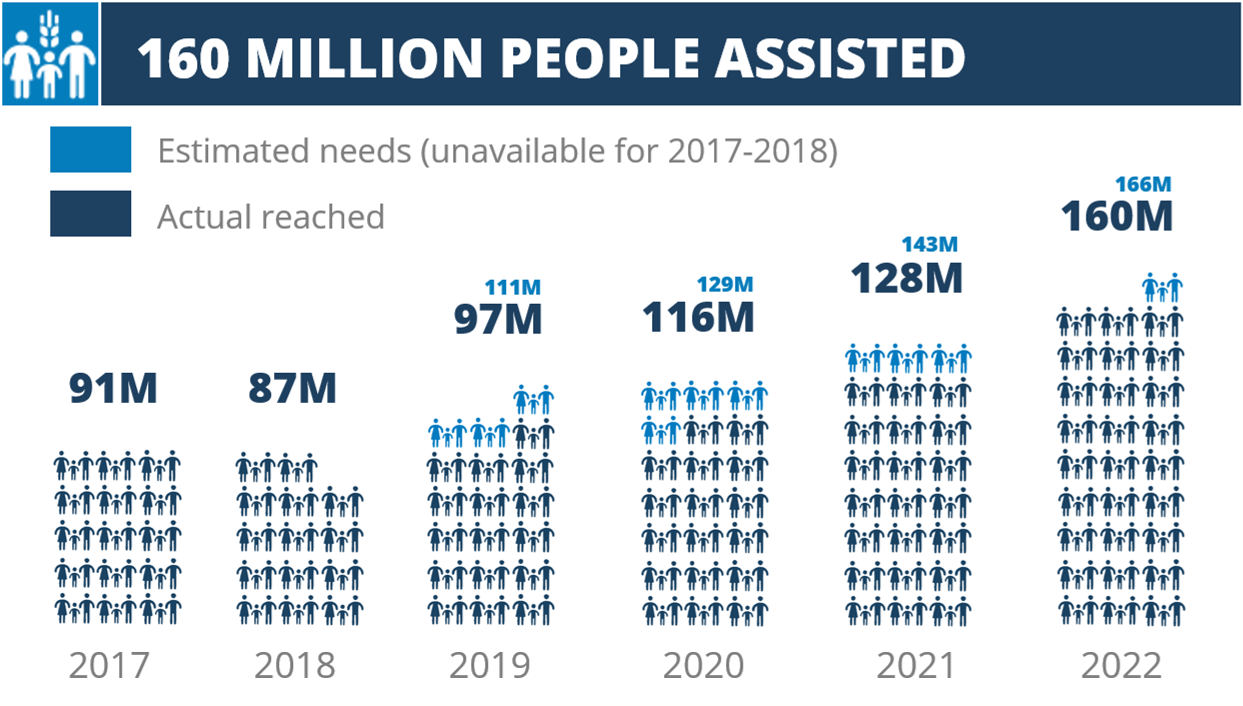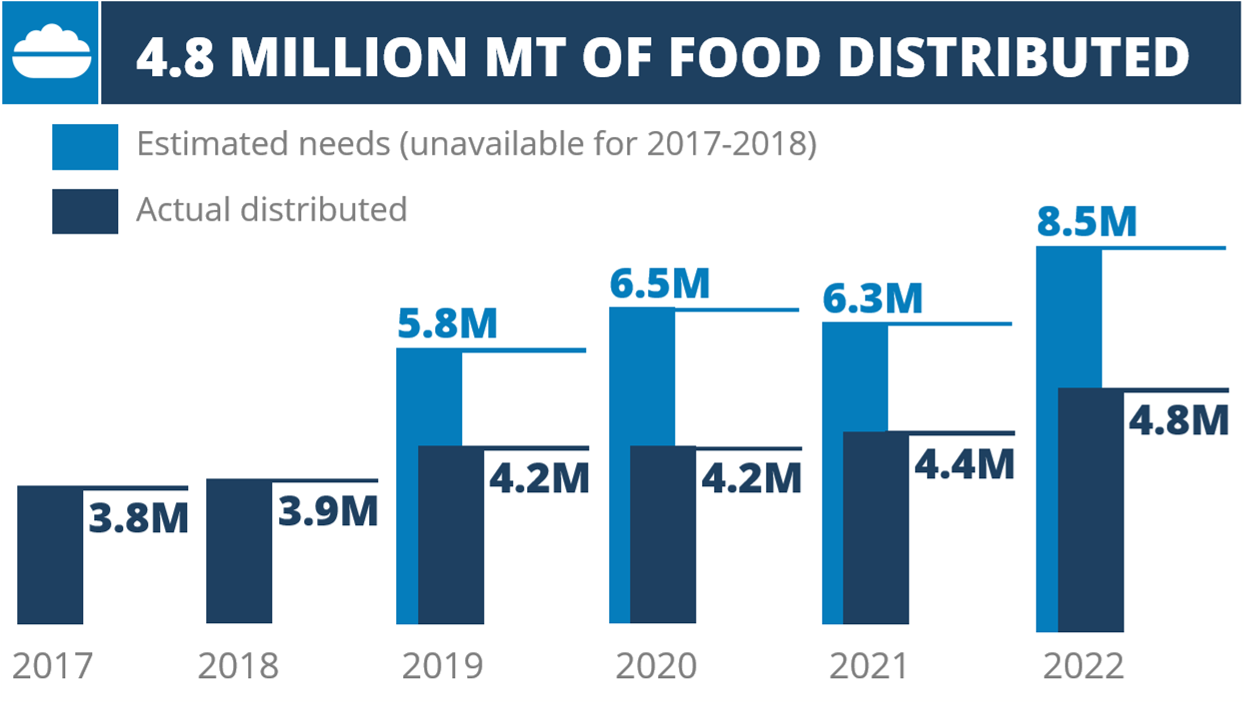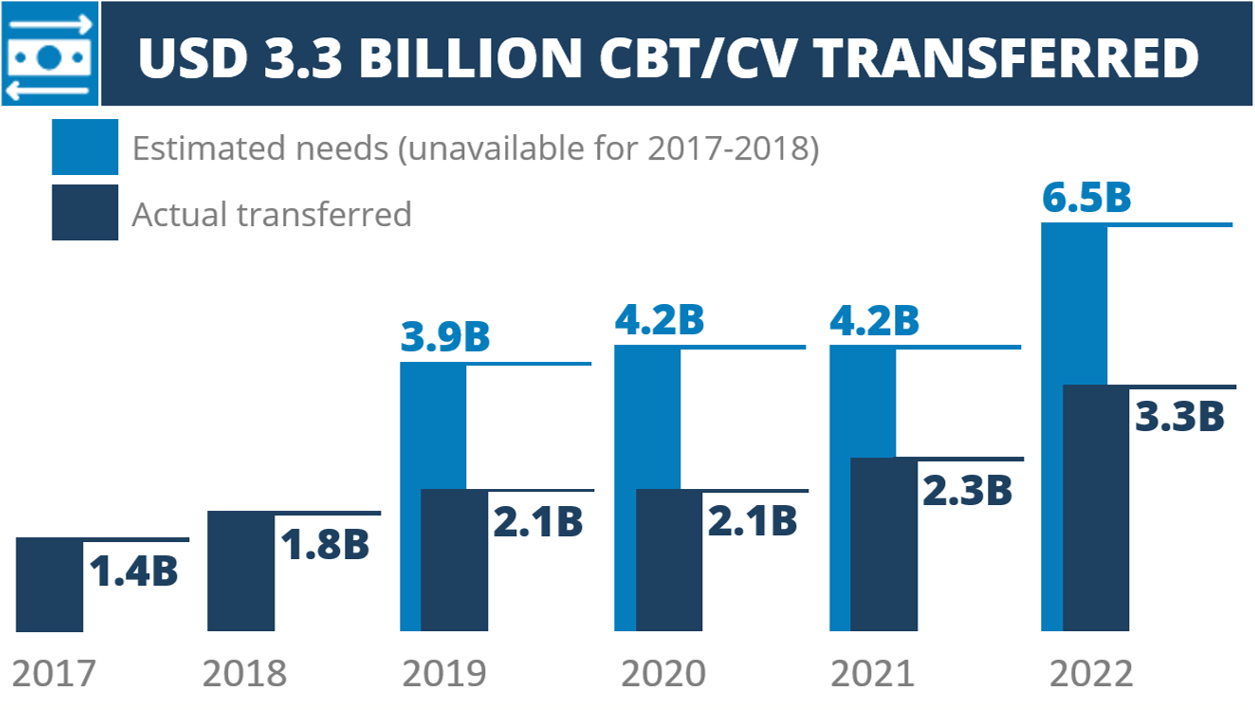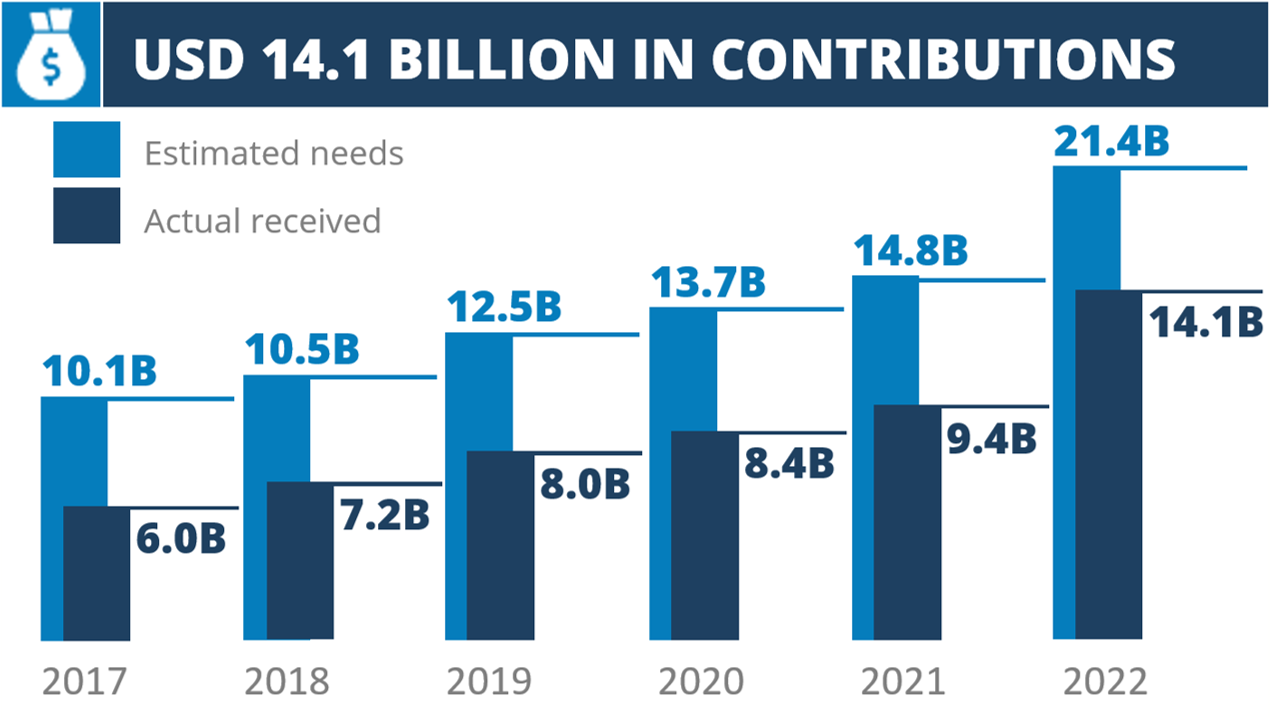 Key Performance Indicators