Previous Executive Directors
WFP has had 14 Executive Directors (EDs) since its launch in 1962. Listed below are the 13 EDs who preceded Cindy McCain.
Mr David Beasley
April 2017 - April 2023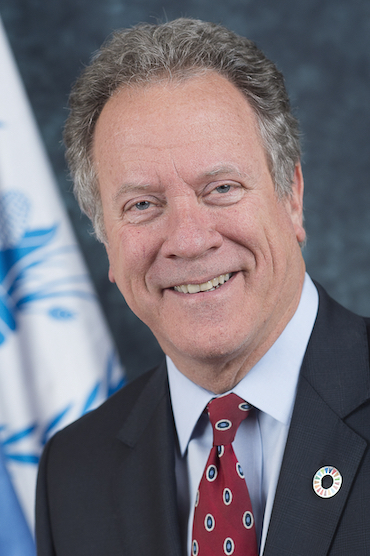 David Beasley served as the thirteenth Executive Director of the United Nations World Food Programme from 2017 to 2023. He harnessed decades of leadership and communications skills to mobilize record amounts of financial support, along with public awareness and engagement in the global fight against hunger.
These efforts were recognized when the Norwegian Nobel Committee awarded WFP the 2020 Nobel Peace Prize. Mr. Beasley further drove greater focus and attention to WFP's work beyond emergency food assistance, highlighting how longer-term development could help bring peace and stability to troubled regions. Before coming to WFP in April 2017, Mr. Beasley spent a decade working with high profile leaders and on-the-ground programme managers in more than 100 countries, directing projects designed to foster peace, reconciliation and economic progress.
As Governor of the U.S. state of South Carolina from 1995 to 1999, Mr. Beasley guided the state during years of economic transformation, helping to reshape the state's economy into a healthy, diverse and robust market.
Ms Ertharin Cousin
April 2012 - April 2017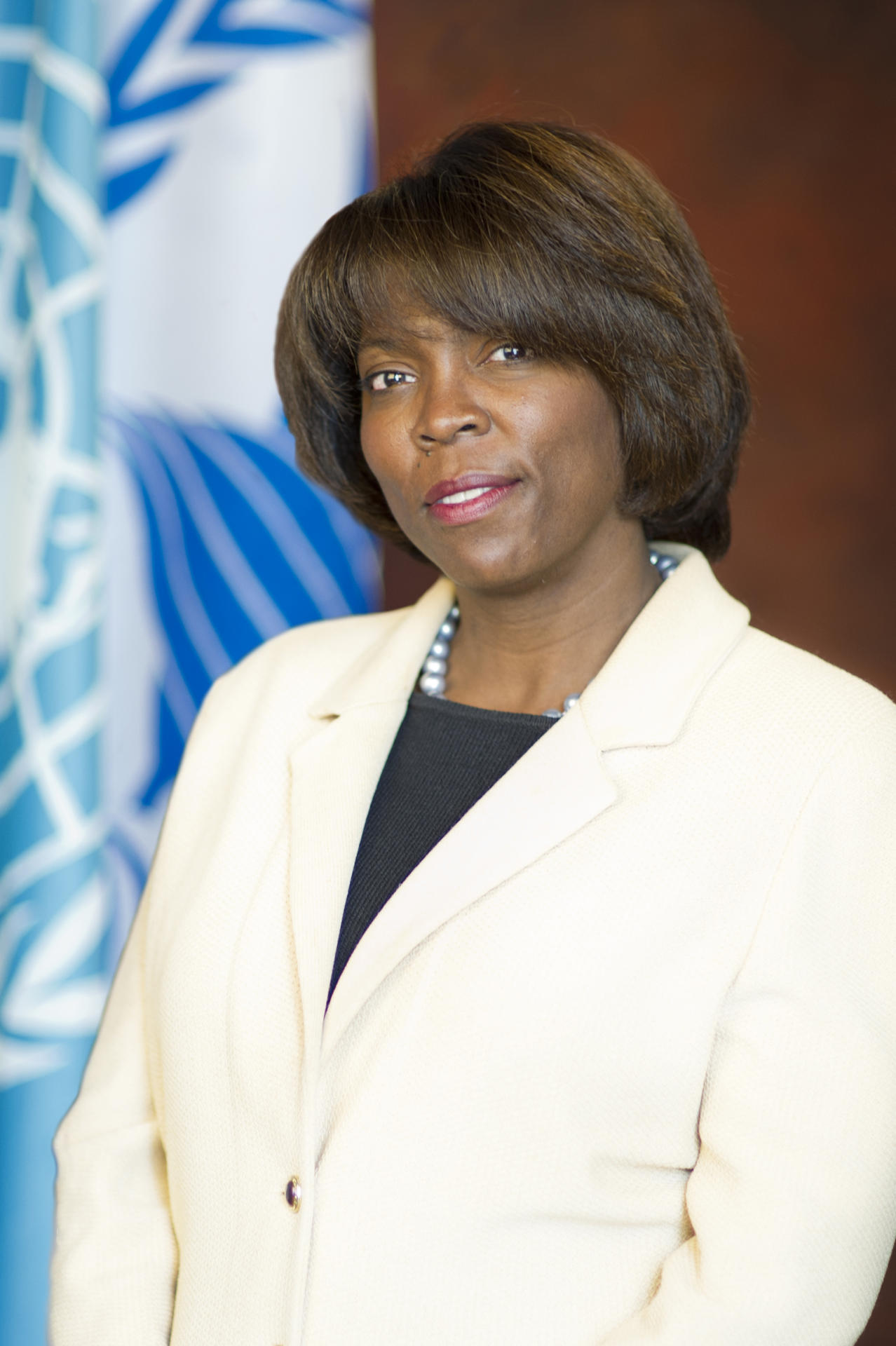 Ertharin Cousin served as the twelfth Executive Director of the United Nations World Food Programme from 2012 to 2017. Following the completion of her term, she accepted an appointment as a Distinguished Fellow with The Chicago Council on Global Affairs and as Trustee on the UK based Power of Nutrition Board of Directors.
Cousin served from 2009-2012 under President Barack Obama as the United States Ambassador to the United Nations Agencies for Food and Agriculture, serving in Rome, Italy, and Chief of the United States Mission to the UN Agencies in Rome. Before that, she worked in a variety of public and private sector positions, first as a US Democratic Party official, later specializing in the food industry and related charities from the late 1990s. In 2014, Cousin was ranked number 45th on the Forbes Magazine's List of The World's 100 Most Powerful Women and she was named to the TIME 100 most influential people in the world list.
Josette Sheeran
April 2007 - April 2012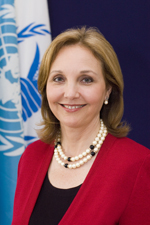 Josette Sheeran became the eleventh Executive Director of the United Nations World Food Programme in April 2007. Ms. Sheeran steered the organisation through the "perfect storm" of high food and fuel prices and the global financial crisis.
In addition to her WFP leadership, Ms. Sheeran was the Chair of the United Nations (UN) High-Level Committee on Management. She was also a member of the UN Development Group and the UN High-Level Task Force on the Global Food Crisis. An active participant in the World Economic Forum (WEF), she served as Chair of the WEF's Global Agenda Council on Food Security.
Before WFP, Ms. Sheeran was appointed to the UN High-Level UN Panel on System-wide Coherence in Development, Humanitarian Assistance and the Environment. As a member of the Panel, Ms. Sheeran conducted hundreds of interviews with development and humanitarian experts, NGOs and national leaders around the world, leading to ground-breaking recommendations for a more effective and efficient United Nations, such as creating a coherent platform for financial management, which WFP was the first to implement with IPSAS.
She previously served as Under Secretary for Economic, Energy and Agricultural Affairs at the United States Department of State and as Deputy U.S. Trade Representative in the Office of the U.S. Trade Representative (USTR). 
She earned her BA from the University of Colorado in 1976.
Mr James T. Morris
April 2002 - April 2007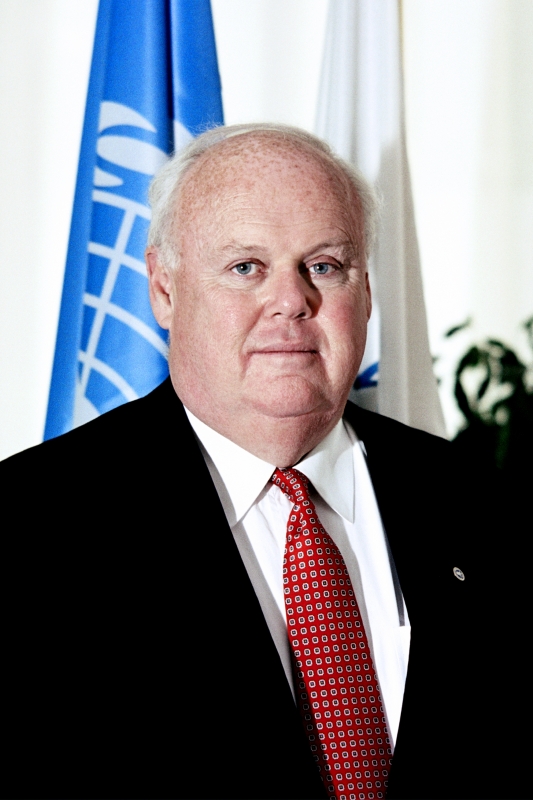 James T. Morris served as the tenth Executive Director of the United Nations World Food Programme from April 2002 to April 2007. An American citizen, he earned his BA in Political Science from Indiana University and an MBA from Butler University. In 2003, he successfully guided WFP in carrying out the largest humanitarian operation in history, feeding 26 million Iraqis. Prior to leading WFP, Mr. Morris combined a distinguished career of business, philanthropic and humanitarian leadership with a personal life of public service.
After serving six years in city government in Indianapolis, Indiana , primarily as Chief of Staff for mayor Richard Lugar, Mr Morris moved to the Lilly Endowment, Inc. in 1973. He began as Director of Community Development for the Endowment, one of the world's largest charitable foundations.
Ms Catherine Bertini
April 1992 - April 2002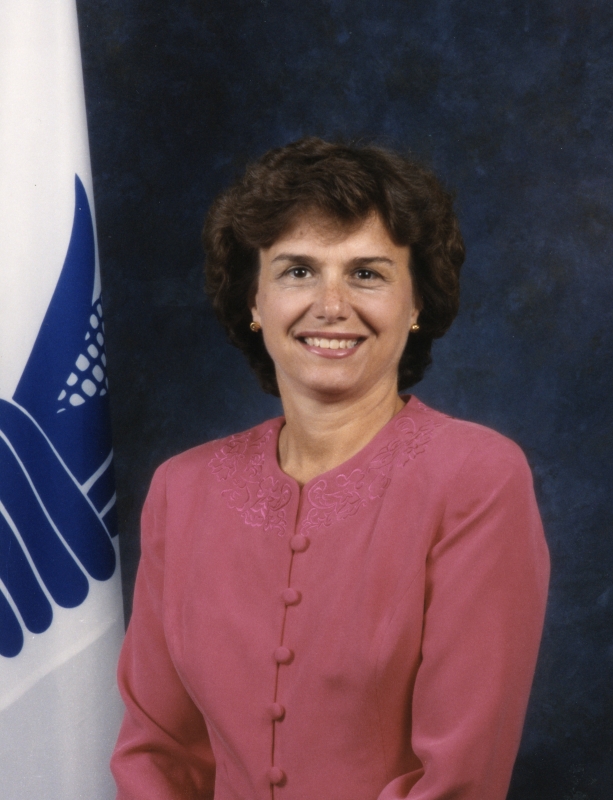 Catherine Bertini served as Executive Director from 1992 to 2002. At the time of her appointment, Ms Bertini was the first American woman to head a UN organization. Re-appointed for a second five-year term in 1997, she oversaw WFP's emergence as the world's largest food aid organization. After taking up in April 1992, Ms Bertini ushered in a new era at WFP. Under her direction, the Agency moved away from simply providing food aid and instead, focused on women as the most effective means of ensuring fair food distribution. Bertini's reasoning for the shift was simple but critical. In almost all poor society, it is women who grow, prepare and serve food to their families.
When food is provided as part of larger schemes to educate and train women, they are often able to lead their family out of poverty. Over 80 percent of WFP Country Offices now organise women into food aid committees to identify and help beneficiaries. In March 2000, UN Secretary General Kofi Annan named Bertini as his Special Envoy to the Horn of Africa. Her subsequent mission to the drought-hit region helped avert the risk of famine. Ms. Bertini stepped down at the beginning of April 2002 when her second term expired.
Mr James Ingram
April 1982 - April 1992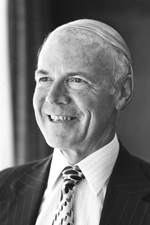 Executive Director James Ingram, who died on 15 January 2023, served for two terms of office from April 1982 to his retirement in April 1992. Born in 1928, Mr. Ingram, studied economics and political science at Melbourne University and began a career in the Australian foreign service in the Ministry of Foreign Affairs. Mr. Ingram served in the Australian representation to the EEC, Indonesia, and the United Nations before being appointed as assistant secretary of the ministry's Asian and Pacific Department. Appointed ambassador to the Philippines (1970-3), high commissioner to Canada and several Caribbean states (1973-4) and director general of the Australian Development Assistance Bureau (1975-82), during which he served as Australia's alternate governor of the World Bank, Asian Development Bank and IFAD, and Australian representative at the high-level meetings of ORCD's Development Assistance Committee, a member of the Australian National Commission for UNESCO, and a member of the North-South Round Table and of the Tidewater Group.
He was the first Australian to head a United Nations (UN) body and, at the time of his appointment as the World Food Programme (WFP) Executive Director, Mr. Ingram received Australia highest civil honour for his services to his country. He received the Alan Shawn Feinstein World Hunger Award for his work as WFP Executive Director and served on the governing body of the International Food Policy Research Institute (IFPRI). On his retirement, he became director of the Australian Institute of International Affairs, has written on arrangements for the provision of international humanitarian assistance, and is writing on Australian policy toward the UN at the Australian University in Canberra.
Mr Juan F. Yriart (a.i.)
February 1982 - April 1982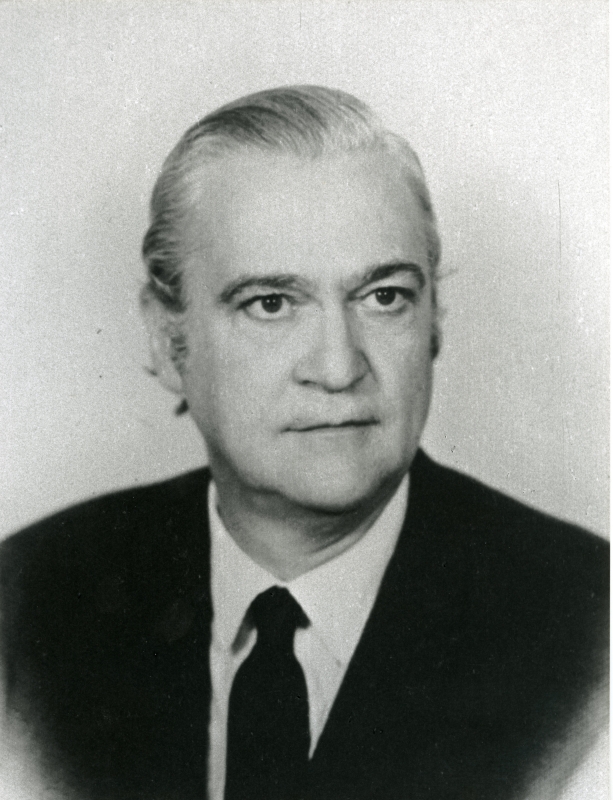 Acting Executive Director Juan F. Yriart served from February to April 1982. A Uruguayan citizen born 1919, Mr. Yriart attended Law School at the University of Montevideo. As a career diplomat, Yriart held senior positions in his country's embassies in Sweden and Finland and was Director General of the Uruguayan Ministry of Foreign Affairs from 1959 to 1962. He was Ambassador to the Netherlands in 1963 and to the United States up to December 1968.
Yriart's association with the Food and Agriculture Organisation (FAO) started from its earliest days when he signed the organisation constitution on behalf of his country. In 1968, he was appointed as FAO Assistant Director General for Latin America Affairs and FAO regional representative for Latin America in Santiago, Chile. In 1972, he became Assistant Director General of FAO's Development Department and in 1980, Special Assistant to the director general of FAO, for whom he undertook a number of high policy missions. Mr. Yriart retired in February 1984.
Mr B. de Azevedo Brito (a.i.)
May 1981 - February 1982

Acting Executive Director B. De Azevedo Brito served from May 1981 to his resignation in February 1982, and Deputy Executive Director, January 1979 to May 1981. A Brazilian citizen born in 1935, Mr. De Azevedo Brito trained as a diplomat and served his country's embassies in Denmark, Norway and Spain prior to heading the economics section in the Brazilian mission to the United Nations in New York and representing Brazil on the UNDP council and ECOSOC.
From 1975, he was head of the Brazilian permanent mission to the Food and Agriculture Organisation (FAO) and represented Brazil on the governing bodies of FAO and the World Food Programme (WFP).
Mr G.N. Vogel
October 1977 - April 1981

Executive Director G.N. Vogel served from October 1977 to his death on April 1981. A Canadian citizen born in 1918, Mr. Vogel studied history and economics and later, law and was called to the Manitoba Bar after the Second World War.
Thereafter, he pursued a career in the grain trade, both in the private industry and in government. He joined the Canadian Wheat Board in 1964 and became Chief Commissioner before joining the World Food Programme (WFP).
Mr Thomas C.M. Robinson
May 1976 - September 1977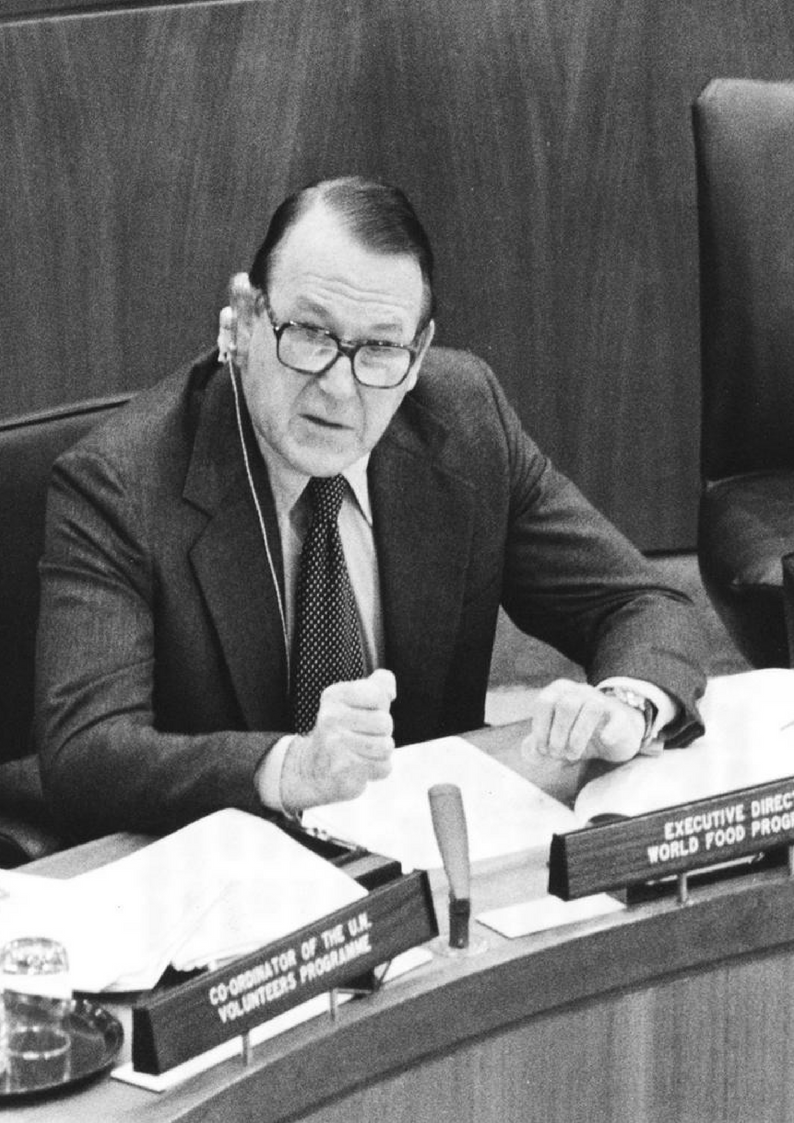 After serving for 8 years as Deputy Executive Director of WFP, Mr. Thomas Clyde McCoy Robinson was appointed Executive Director ad-interim on 17 May 1976 following the resignation of Mr. Francisco Aquino.
Since 1965, he was Director of Programme Operations Division of WFP for three years. Prior to joining WFP, he was Assistant Chief of Commodities Division for the US Department of State, Counselor for Economic Affairs in the US Embassy in Pakistan and Chief of Foodstuffs Division again in the US Department of State.
After his retirement following the assignment as Executive Director, he represented WFP in an inter-agency evaluation mission for the emergency operation for Afghan refugees in Pakistan in 1984.
Mr Franciso Aquino
July 1968 - May 1976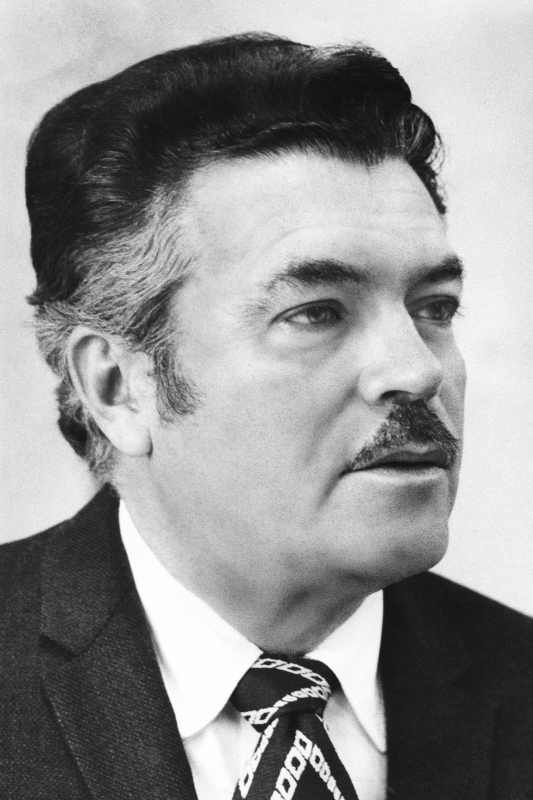 Executive Director Francisco Aquino served from July 1968 to May 1976. Born in 1919 in El Salvador, Mr. Aquino studied agronomy in his country and later economics at Harvard University. He was Chief in the Grains Section at the Food and Agriculture Organisation's (FAO) Commodities and Trade Division in Rome Italy. In the 1950s before returning to El Salvador, he served as Minister of Agriculture and President of the Central Reserve Bank and was his country's representative on the governing bodies of the International Monetary Fund (IMF) and various international banks.
Before assuming the post of Executive Director, he was Technical Manager at the Inter-American Development Bank in Washington DC. He stood unsuccessfully for the post of FAO Director General in the election of 1975 and resigned in May 1976.
Mr Sushil K. Dev (a.i.)
January 1968 - August 1968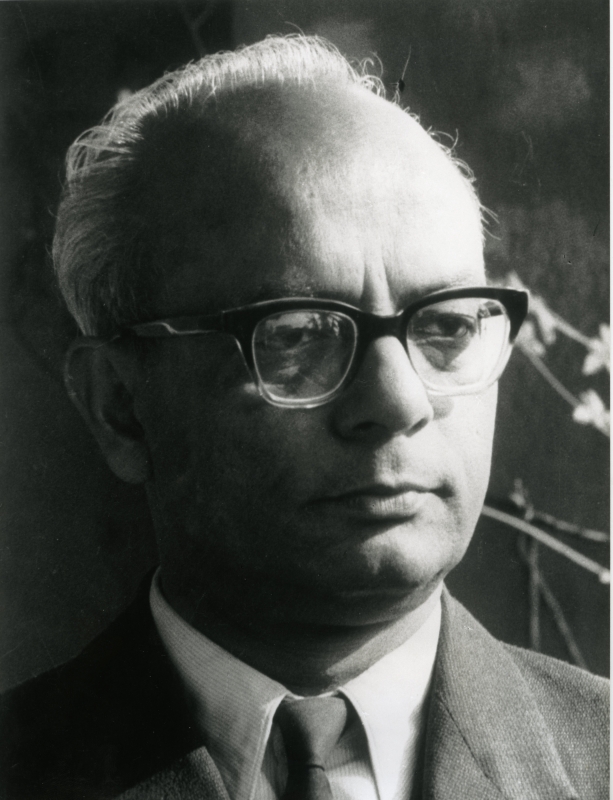 Acting Executive Director, Sushil K. Dev served from January to August 1968 and Associate Executive Director thereafter until his retirement in May 1969. An Indian citizen born in 1907, Mr. Dev studied in India and at the London School of Economics and entered the Indian Civil Service before becoming deputy director of the Bureau Of Social Affairs at the United Nations in New York.
He joined FAO in 1957 as Special Assistant to the Director General and later became Director of the Food and Agriculture Organisation's (FAO) Rural Institutions and Services Division. On the establishment of the World Food Programme (WFP), he was appointed as director of its Programme Development and Appraisal Division and played a major part in the formulation of WFP's policies and programmes.
Mr A.H. Boerma
May 1962 - December 1967 
WFP's First Executive Director, A.H. Boerma, served from May 1962 to December 1967. A Dutch citizen born 1912, Mr. Boerma graduated in horticulture and agricultural economics from the Agricultural University at Wageningen in 1934. From then almost to the outbreak of the Second World War he was employed by a Dutch farmers organisation helping to set up agricultural cooperatives and provide advisory and insurance services, as well as representing farmers in negotiations with the government on pricing policies.
From 1938, Mr. Boerma was a government officer in charge of planning food supplies in the event of war. In 1944, during the Second World War, he was smuggled out of the enemy-occupied Holland by British agents and flown to London to help plan relief supplies for the Netherlands, and became one of the commissioners responsible for overseeing the reconstruction of the Dutch agricultural economy after the war. From 1945, he was acting Director General for food for the Netherlands, government commissioner for Foreign Agricultural Relations, and Netherlands representative on the Food and Agriculture Organisation (FAO) council.
He joined the staff of FAO in 1948 and until 1951 was the regional representative for Europe based in Rome. In 1951, Boerma became Director of FAO's Economics Division. In 1958, he was made head of FAO's Program and Budget Service and in 1960 was promoted to Assistant Director General. He was elected as FAO's Director-General in 1967. For his services during and after the war, Boerma was made a Knight in the Order of the Dutch Lion, the highest civil order in the Netherlands, a Commander in the Order of Leopold II of Belgium, and Officer du Merit Agricole Of France.