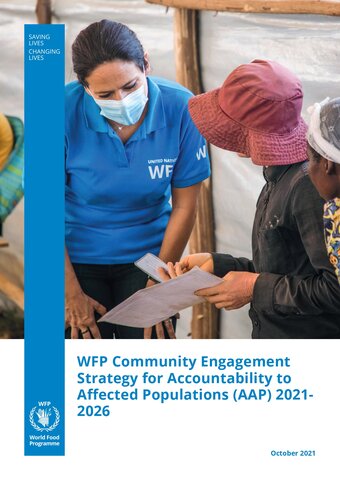 WFP's approach to accountability to affected populations considers community engagement processes as central to people-centred programming.
In efforts to realize this outcome, the strategy outlines WFP's commitment to ensure that the communities and their lived realities are at the centre of its intervention.
The strategy was developed through a series of targeted consultations with more than 200 people representing six diverse stakeholder interests at operational and strategic levels both internal and external to WFP. Affected populations and their representatives accounted for 73 percent of the total participants. 
Ultimately, the strategy aims to reinforce the operationalization of people-centred frameworks, including the Protection and Accountability Policy (2020) and Disability Inclusion Road Map (2020–2021) through the identification of progressive result areas and activities that can contribute to better community engagement practices within WFP programming.