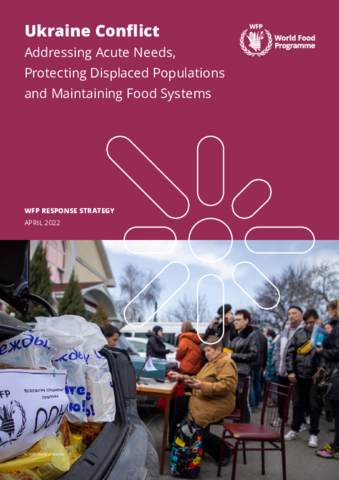 Given the unique context and nature of the crisis in Ukraine, WFP and its partners will deploy solutions that build on the existing social protection systems, institutional capacities and market infrastructure to rapidly scale up assistance to meet the needs of up to 6 million displaced and conflict-affected people, contingent upon the availability of sustained funding.
WFP's focus is to reach populations in encircled and partially encircled cities and accelerate efforts to reach IDP populations across the country, as well as to support supply chains and preserve market functionality. This will be done through three response pillars:
Hard to reach areas – in-kind assistance to encircled cities and conflict-affected population 
Cash-based transfers – immediate relief and transition to social protection 
Food systems - preserving market functionality
The document also confirms WFP's work with local actors, outlines details on WFP's targeting and protection approach,  which will become more granular and precise as the response evolves and allows for a stronger evidence base to build targeting criteria upon.