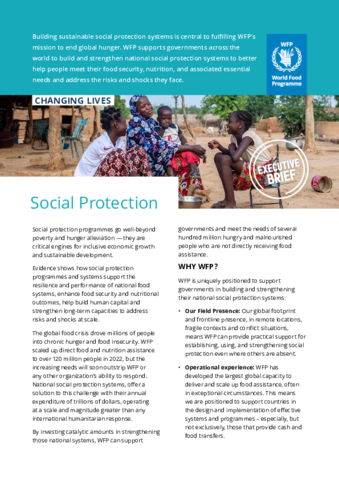 Building Strong National Social Protection Systems to Address Unmet Essential Needs, Risks and Shocks to Scale
Building sustainable social protection systems is central to fulfilling WFP's mission to end global hunger. This set of products outlines WFP's work in supporting governments to build and strengthen national social protection systems to better help people meet their food and nutrition.
Social protection programmes go well-beyond poverty and hunger alleviation — they are critical engines for inclusive economic growth and sustainable development. They support the resilience and performance of national food systems, enhance food security and nutritional outcomes, help build human capital and strengthen long-term capacities to address risks and shocks at scale.