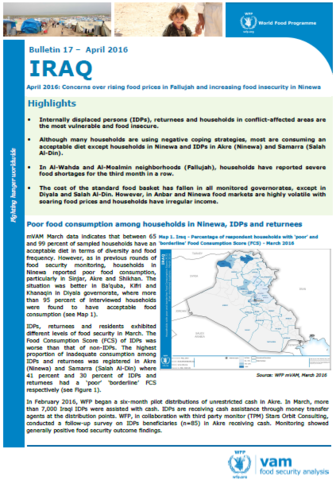 Internally displaced persons (IDPs), returnees and households in conflict-affected areas are the most vulnerable and food insecure.
Although many households are using negative coping strategies, most are consuming an acceptable diet except households in Ninewa and IDPs in Akre (Ninewa) and Samarra (Salah Al-Din).
In Al-Wahda and Al-Moalmin neighborhoods (Fallujah), households have reported severe food shortages for the third month in a row.
The cost of the standard food basket has fallen in all monitored governorates, except in Diyala and Salah Al-Din. However, in Anbar and Ninewa food markets are highly volatile with soaring food prices and households have irregular income.