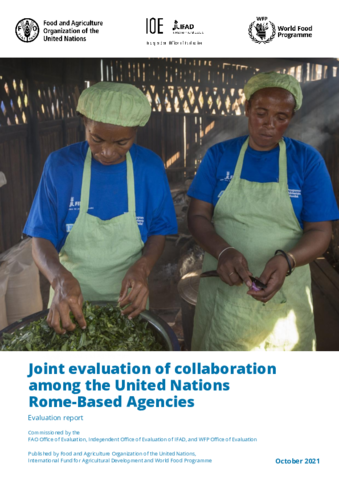 The terms of reference aim to inform stakeholders about the evaluation, clarify expectations and requirements and guide the evaluation team in its work during the various phases of the evaluation.
It notably presents the scope, objectives, key issues, stakeholders and users of the evaluation. It also describes the evaluation approach, team composition and organisation.
The terms of reference of the Joint Evaluation on Collaboration Among the UN Rome-based Agencies will be discussed with member states during the upcoming Joint Meeting of the FAO Council, the IFAD Executive Board and the WFP Executive Board, scheduled for September 2020.