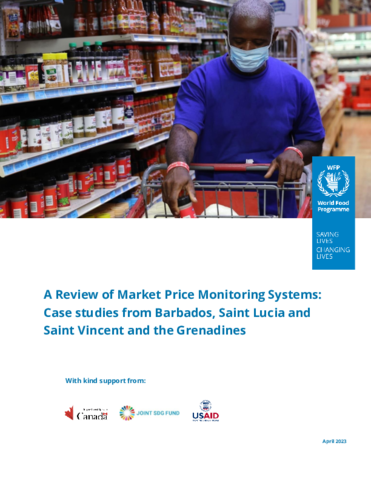 The World Food Programme mapped and analysed market monitoring systems in Barbados, Saint Lucia and Saint Vincent and the Grenadines to identify pathways towards strengthening national and regional efforts.
Rising global food and energy prices have hampered the ability of people to meet their everyday needs. As part of a UN Joint SDG Fund Programme to support Barbados and OECS member states in tackling the cost-of-living crisis, the United Nations World Food Programme (WFP) mapped and outlined market monitoring processes in the Barbados and Eastern Caribbean countries, with a view towards harmonizing efforts within governments and across the region and strengthening national price monitoring capacities.
A robust market monitoring system should provide timely market information across entire value-chains for critical agri-food commodities, from farm to fork, and disseminate at a global scale. This information can be leveraged as an important tool for early warning and forecasting, informing policy tools such as price controls and subsidies that are implementable by governments, identifying opportunities for foreign and domestic investment, measuring current economic patterns and impact of current policies, and calibrating subsidies and assistance programmes for vulnerable populations.