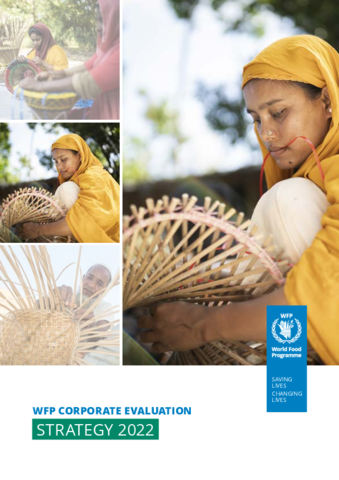 This WFP Corporate Evaluation Strategy 2022 aims to transform the vision of the WFP Evaluation Policy into a programme of work.
The strategy presents 17 workstreams across five outcomes and has a time horizon of 2030 - in line with the 2030 Agenda.
It has the overall goal of producing independent, credible and useful evaluations, strengthening evaluation capacities and culture, working in partnerships and through innovative approaches to deliver timely, targeted and tailored evidence.