3 ways refugees in Turkey use cash assistance
More than 1.7 million refugees in Turkey are now receiving cash assistance. So how do they spend it?
, Gökçe Ozan Toptaş
(This story was updated 19/11/19)
Every month, refugee families in the EU-funded Emergency Social Safety Net (ESSN) programme receive 120 Turkish Liras (about 20 euros) for each member of the household. They can spend the money as they wish.
WFP, one of the partners implementing the ESSN, spoke to three Syrian families in Ankara to see how they were using the money.
"It means a roof over our heads" — Assad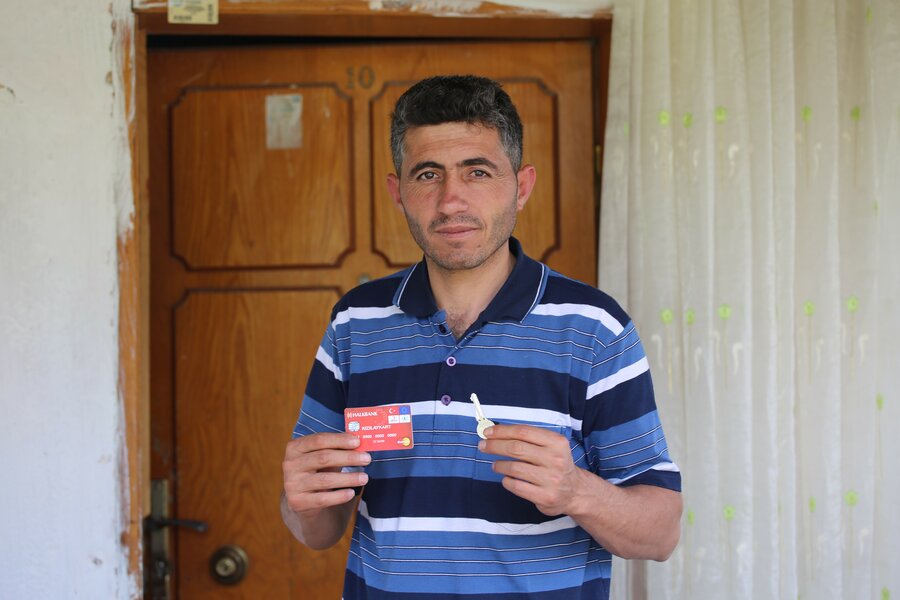 For Assad and his family, the money they receive through the ESSN helps ensure they have decent accommodation.
Assad was a construction worker back in Syria and it is the only work he knows. Unfortunately, construction work is only really available in summer in Turkey, so he can work for just three months a year. Without a regular, year-round income, paying rent becomes a problem.
"You can deal with being hungry," he says. "You just eat bread to stay full. But rent doesn't wait for anyone. You have to pay the rent."
Assad came to Turkey three years ago, with his wife and four kids. An air raid destroyed their neighbourhood of Aleppo. They left with no possessions and a lot of debt.
"Now I know I can feed my children" — Siham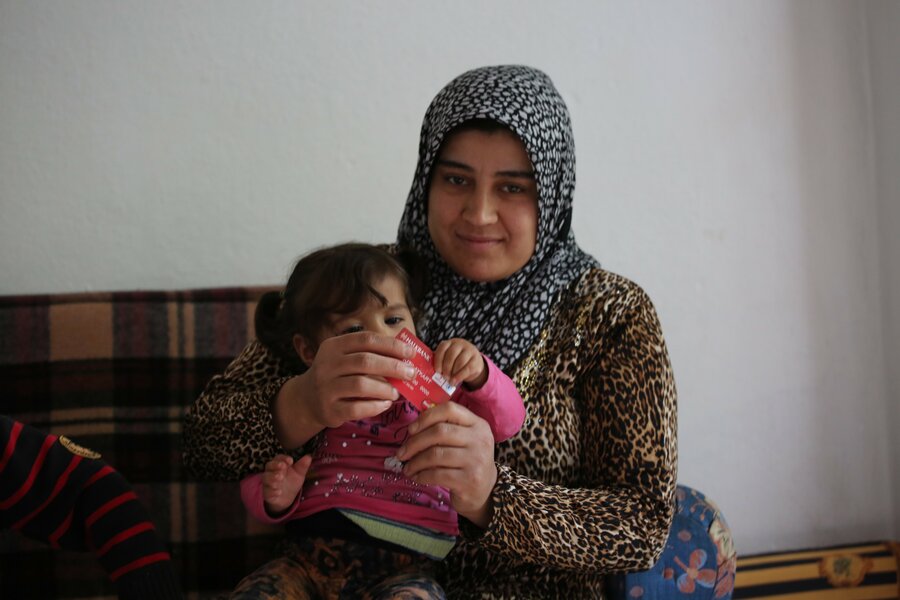 For Siham the most important thing about the ESSN assistance is that it ensures she can feed her three children properly. Before they received their ESSN card, the family struggled for several months to make ends meet.
"I sold the furniture and everything in the house so I could feed my children," she says. "The first day we received the assistance, I bought them grilled chicken as a treat."
Siham came to Turkey in early 2015 after living for 2 years in an abandoned school in IS-held territory. While her husband was there, things were OK but then he had to return for his father's funeral, and when he tried to return he found the border had closed.
So they went for five months with no income. Finally they heard about the ESSN programme and applied. "We struggled a lot but we are still living. The ESSN card helps us a lot — it helps us with many things."
"We buy medicine" — Raghiba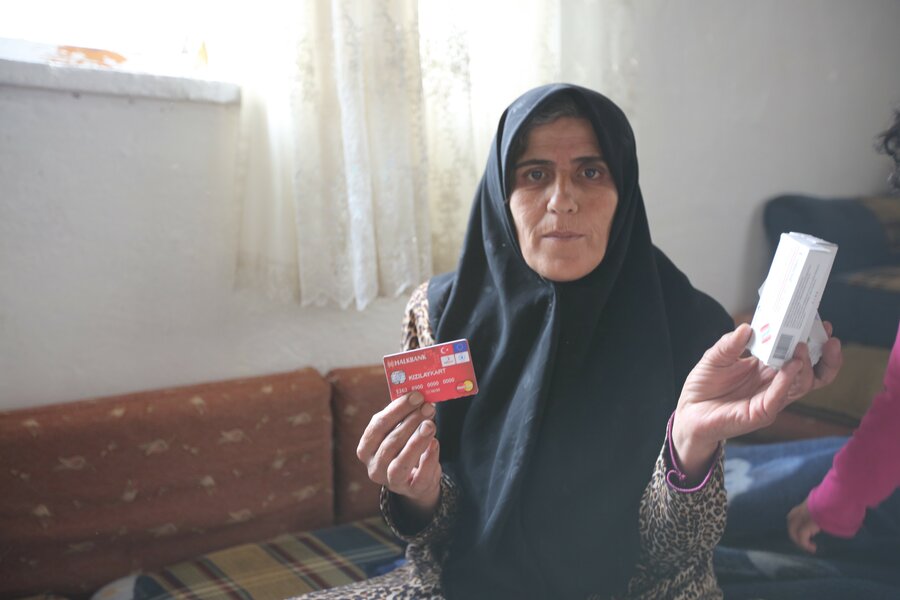 ESSN helps Raghiba to pay for the medicine that her husband Ali needs.
Raghiba and Ali fled their home in Aleppo with their five children after their neighbourhood was largely destroyed in air raids. They ended up in the then IS-controlled town of Hezwan. That is when Ali's health problems started. There were no hospitals and they couldn't get out of the hut they were living in. So Ali just ignored the symptoms and the pain.
Later, they managed to reach Turkey and were finally able to visit a hospital. They learned that Ali had severe problems in his heart and lungs. Because of his condition, Ali can't work and needs medicine frequently. ESSN is the only regular income of the household.
"Ali has to go to the hospital every 10 days. The illness means he is unable to work at all," she says. "We are using the ESSN money to buy him medicine."
The ESSN programme is run by the World Food Programme and the Turkish Red Crescent, with the help of the Turkish government. Refugees in the programme are given a special ESSN debit card, or Kizilaykart. They can use the card to withdraw their monthly cash allowance from an ATM or they can use it in a shop just like an ordinary debit card.