7 ways WFP is innovating to reach zero hunger
From growing vegetables in the desert to digital training that allows refugees to continue working wherever they are living
, Paul Anthem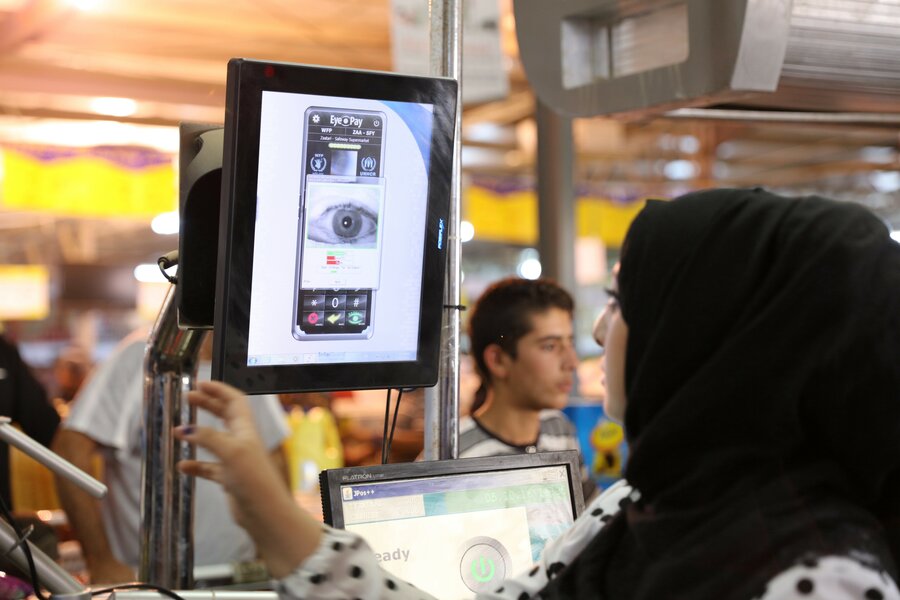 As the world's largest humanitarian organization, the World Food Programme (WFP)'s digital transformation is about embracing new technologies and data that will help realize the goal of zero hunger by 2030.
A raft of bold tools and approaches are being deployed across our global operations, fuelled by a culture of innovation that permeates throughout the organization. Here are 7 ways we are innovating to end hunger:
Blockchain
In Jordan, we deploy blockchain technology that allows more than 100,000 Syrian refugees to buy groceries from local shops using iris scans instead of cash, paper vouchers or credit cards. When refugees visit a store, their eyes 'unlock' a virtual account and the bill is settled without them opening their wallets. To date, more than US$64 million has been disbursed by WFP through this Building Blocks pilot, which makes cash transfers faster, cheaper and more secure.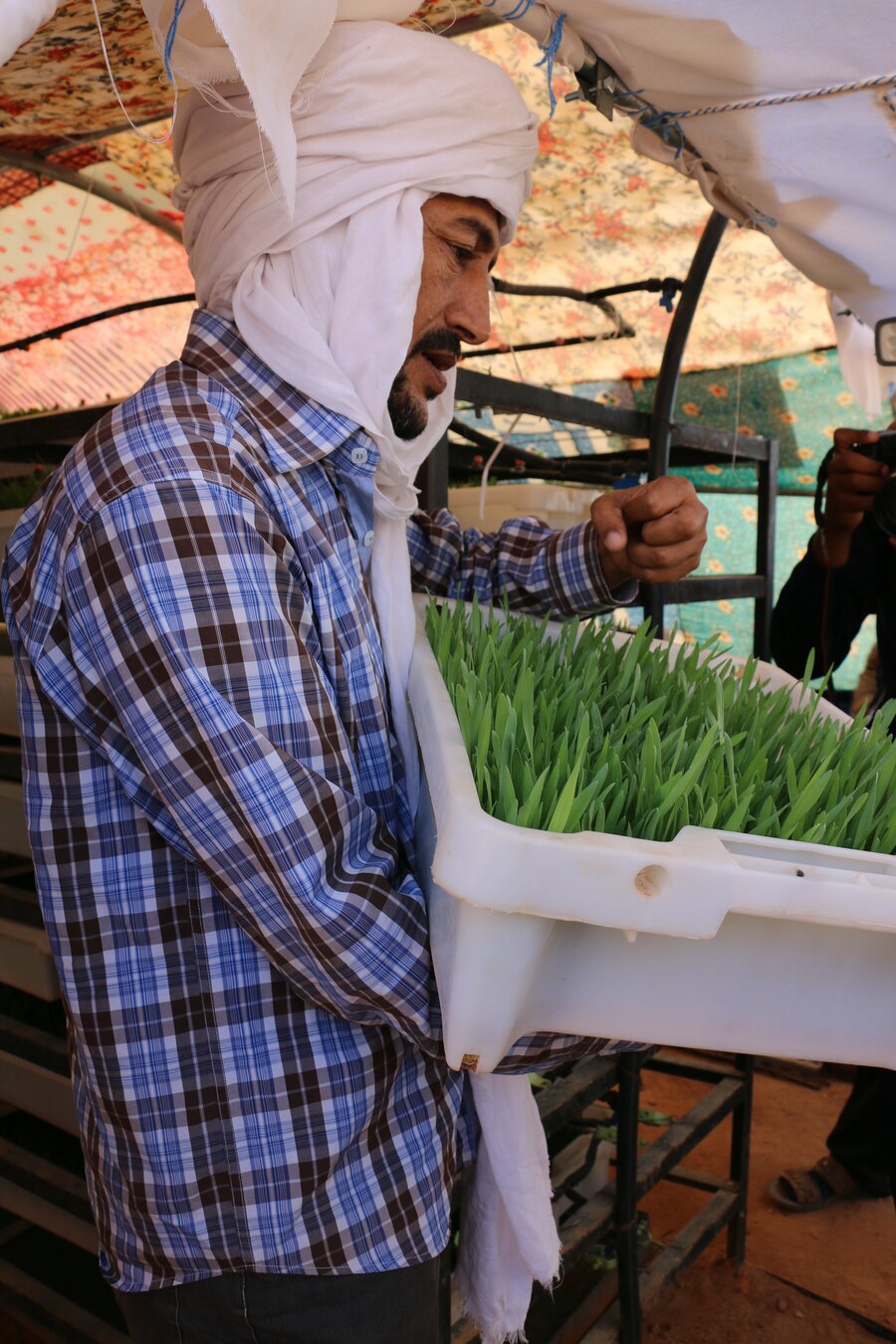 Hydroponics
H2Grow allows people threatened by hunger to grow their own food in harsh conditions, using saline solutions instead of soil, in seven countries.
In the vast, arid Algerian desert and amidst the world's most protracted refugee crisis, more than 200 hydroponic units are producing animal fodder which boosts the milk and meat yield of goats. This is turn improves food security for some of the thousands of Sahrawi refugees, the bulk of whom arrived between 1975 and 1976 to escape violence in Western Sahara.
Elsewhere, a H2Grow pilot project in the desert-slums of Lima, where malnutrition poses a serious threat to children and adults, has provided more than 200 vulnerable women with training and equipment to grow their own food. Many are growing vegetables to diversify their families' diet, while some also sell their produce for extra income.
Hunger Map LIVE
This monitoring system uses Artificial Intelligence, machine learning and data analytics to predict and track the magnitude and severity of hunger in over 90 countries in close to real-time. It brings together streams of information on food security, nutrition, conflict, weather and a variety of economic data in one place, with advanced data visualization tools converting the analysis at global, country and subnational levels. The map, launched with Alibaba Group at this year's UN General Assembly, allows WFP, the broader humanitarian community and global leaders to monitor progress and identify trends earlier, which means better-informed decision making, quicker responses and reduced costs.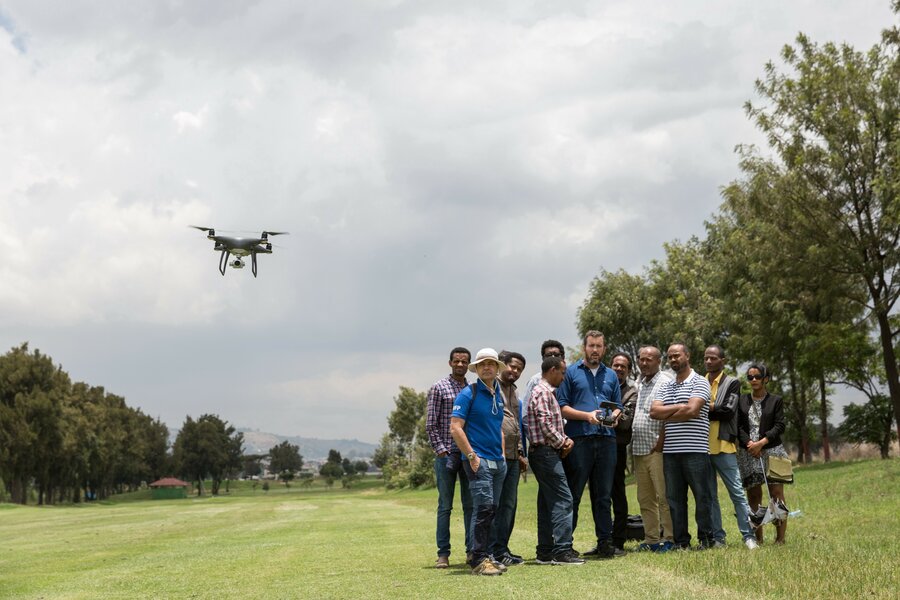 Drones
When Cyclone Desmond struck Mozambique in January 2019, drones collected post-disaster data that enabled a better-informed emergency response. WFP also uses drones to monitor the more gradual impact of climate change, closely watching moisture, soil and crop health, and to provide access to data not visible to the naked eye. We are training government staff in the use of drones in countries including Ethiopia, building their abilities to deploy the technology without WFP's assistance.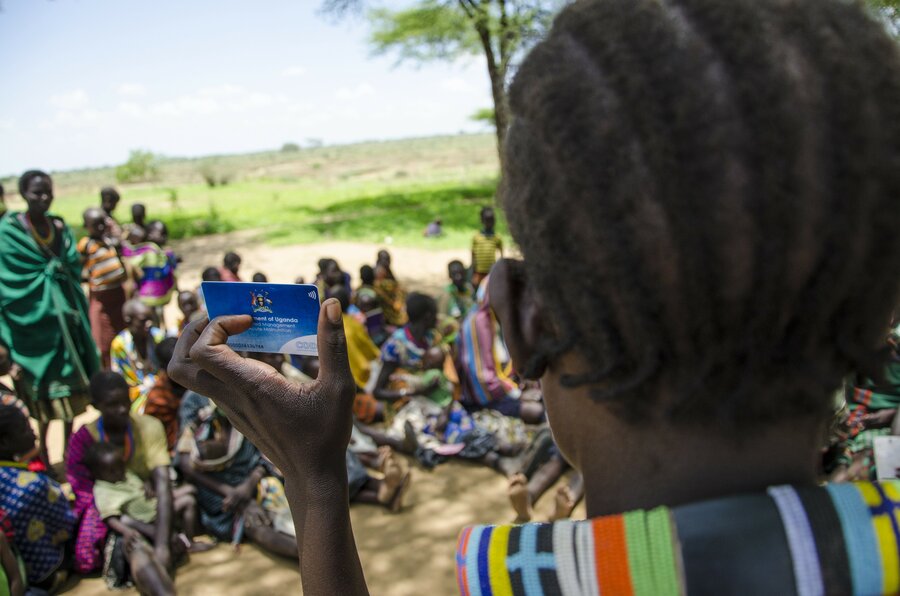 SCOPE CODA
This innovation replaces paper-based registries, ration cards and corporate reports with a beneficiary smartcard and an electronic database. A cloud-based server provides speedy transfer of data even in places with low bandwidth and poor connectivity or electricity. SCOPE CODA is used in nutrition programmes for over 15,000 beneficiaries in countries including South Sudan, Tajikistan and Uganda, providing refugees with their entitlements and telling health workers if a child is acutely or severely malnourished, if they require immediate medical attention, or if they are now healthy. Partners including governments, other UN agencies and NGOs use the database, which increases coordination. There are plans to roll the technology out across other WFP activities.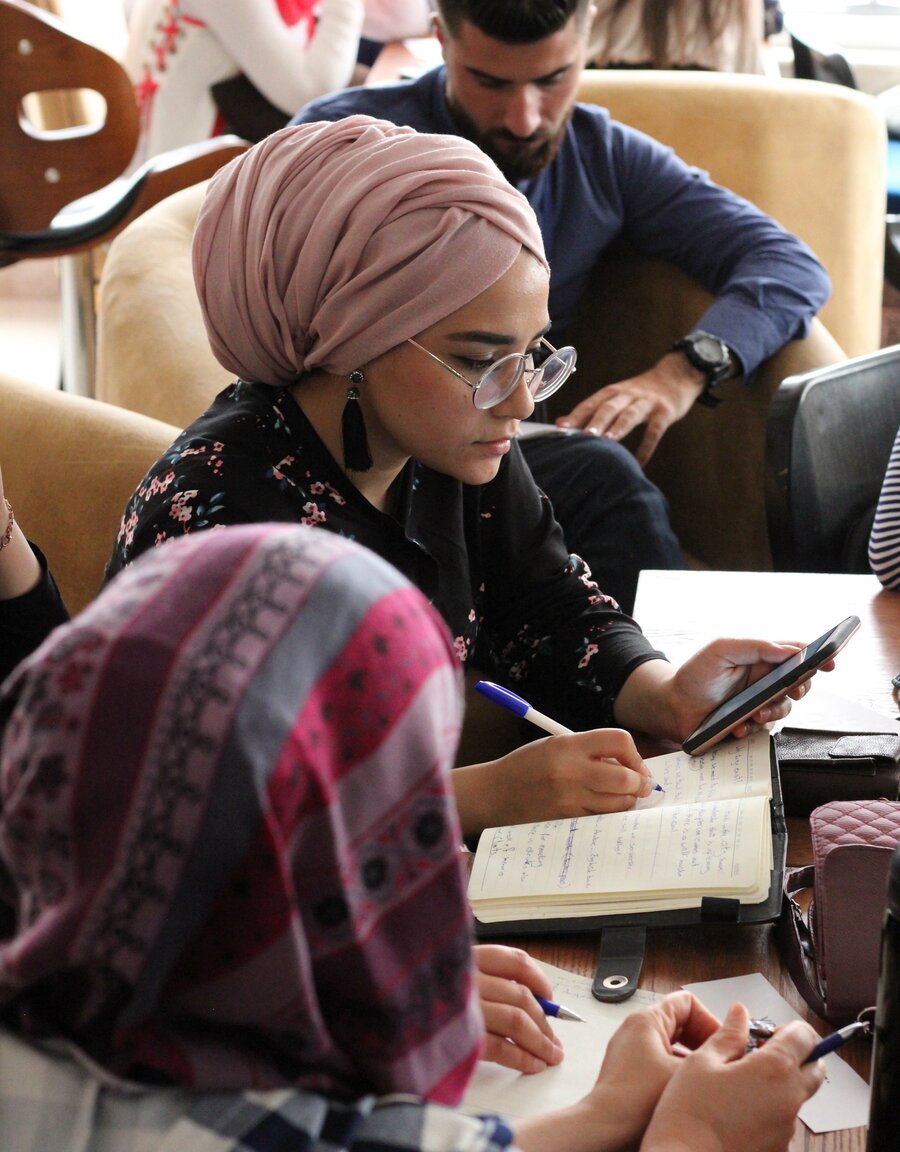 EMPACT
A unique project helping both young refugees and the communities hosting them as they try to emerge from the effects of conflict or economic crisis and build a better future for themselves, EMPACT has already trained more than 2,700 students in digital skills in Lebanon and Iraq, working with a network of leading organizations in the private sector.
More than 50 percent of the graduates are women. Benefits include improved career prospects, financial independence and less reliance on humanitarian assistance. The goal is to reach 20,000 students by the end of 2020, with immediate plans to expand to North and East Africa.
ShareTheMeal
WFP's award-winning app is a simple but hugely effective way for people to join us in creating a world with zero hunger. More than 1.6 million users have donated over 47 million meals worth more than US$23 million since its launch in 2015. Families left destitute amidst Yemen's conflict have been among those to benefit, along with refugees in Bangladesh, Lebanon and Uganda. Google and Apple have repeatedly ranked ShareTheMeal as one of the best apps in their stores.