Afghanistan: World Food Programme calls for funds as children face 'hunger and starvation'
WFP needs to reach 23 million people with food assistance as conflict, poverty and an economic crisis put lives at risk
, Peyvand Khorsandi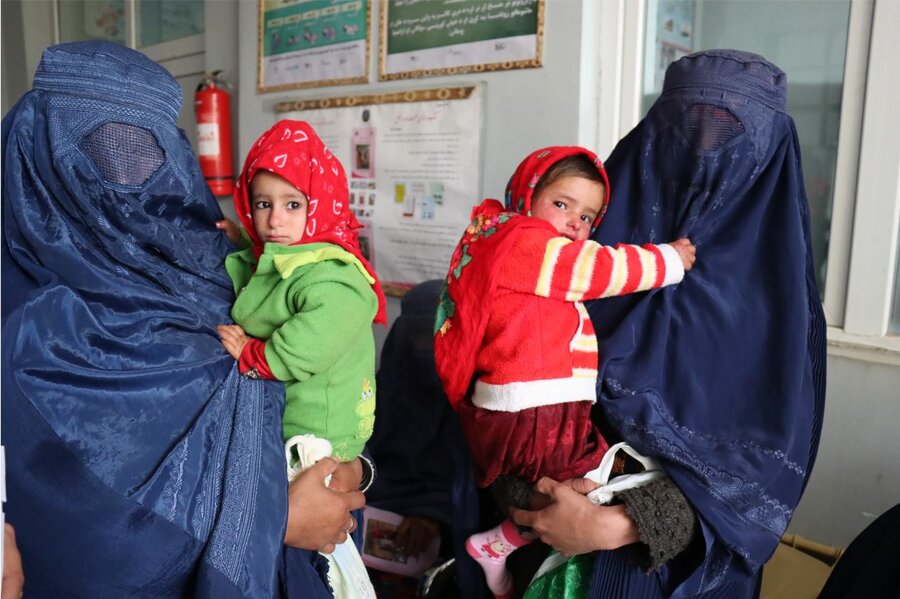 The World Food Programme (WFP) is in a "race against time" to avert a humanitarian catastrophe in Afghanistan, its executive director David Beasley has warned.  
A total 22.8 million people, more than half the population, face acute hunger as temperatures plummet below zero.
"What's happening in Afghanistan is just horrific," said Beasley, who has just visited.  "I met families with no jobs, no cash and no food, mothers who sold one child to feed another, and the lucky children who made it to the hospital. The world cannot turn its back as the Afghan people starve."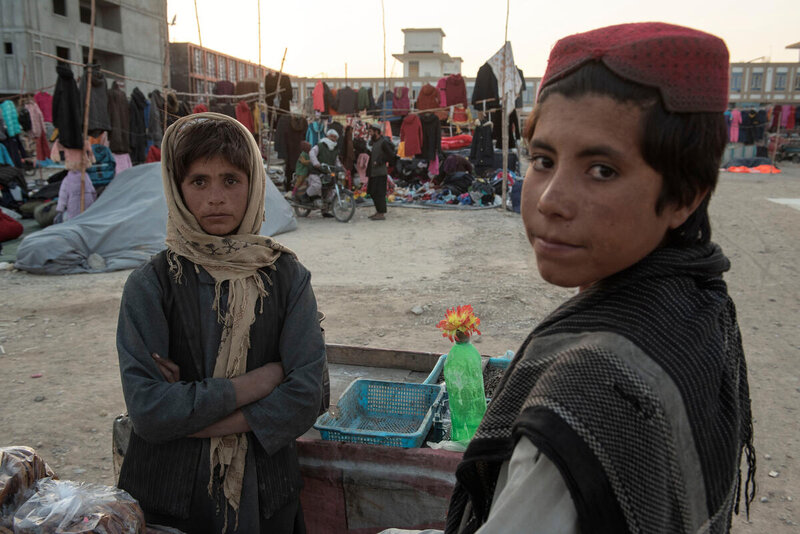 With more than 682,000 people displaced by drought, the economic crisis and conflict, WFP is calling for US$2.6 billion in 2022 to provide life-saving support and work towards long-term resilience.
In addition to food assistance, cash grants from WFP empower people to buy food, complementing its efforts to boost the resilience of communities through activities such as providing training in agricultural techniques and irrigation projects.  
Humanitarian needs have tripled, according to the organization, whose fleet of 170 trucks criss-cross the country, delivering nutritious food to remote villages and urban areas alike.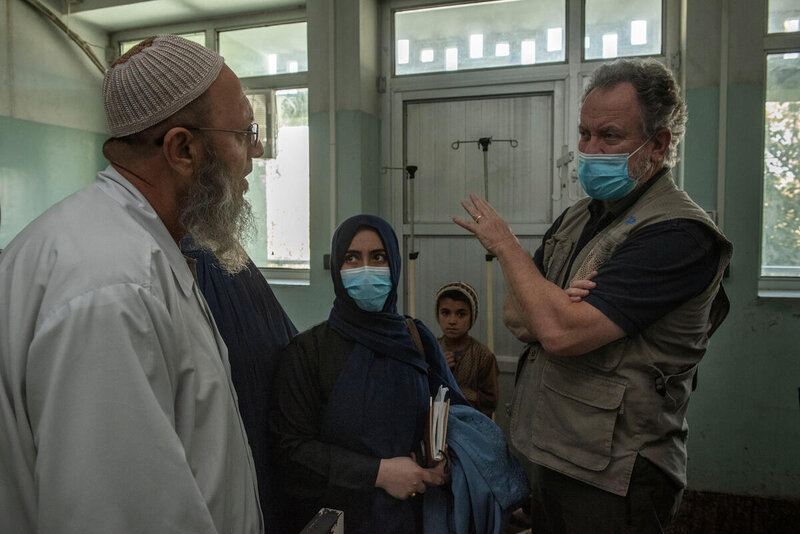 WFP plans to reach 23 million people in 2022  – more than half the population. Its work is dependent on sufficient funding, however. This year, WFP has served 15 million people, including breastfeeding women and children aged under 5.
"The face of hunger is changing here," said Shelley Thakral, WFP's head of communications in the country. "People in cities are now suffering food insecurity at similar rates to rural communities."
"They have lost their incomes, there are no jobs, food prices have increased, in some cases the drought and conflict have forced people to leave their homes. In some of the districts in the northeast of the country, the water levels are dangerously low."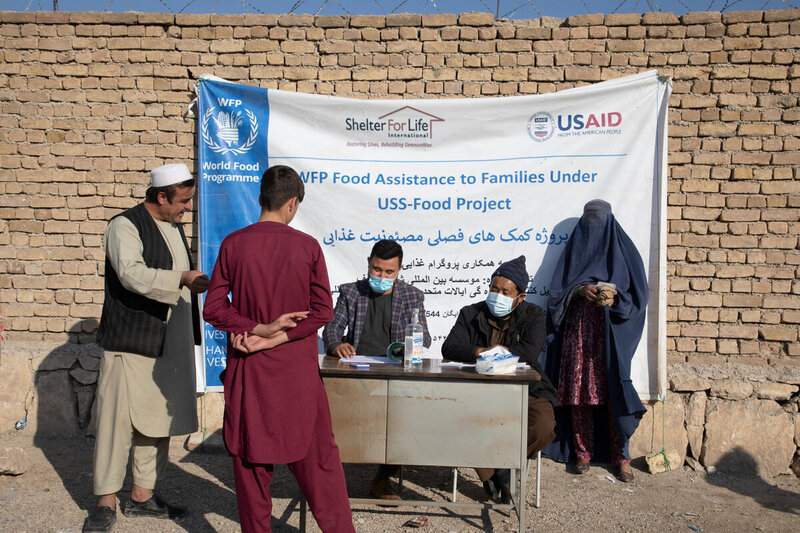 "About 70 percent of Afghanistan's population live in rural areas, and 85 percent derive income from agriculture," said Thakral. "This means that climate shocks such as drought, flooding and landslides have an outsized effect on families and the national economy. Then there's challenges like deforestation, overgrazing and increasing water scarcity as glaciers retreat." 
Mary-Ellen McGroarty, WFP's Country Director for Afghanistan, has implored the international community to respond to what she calls a 'tsunami of hunger'.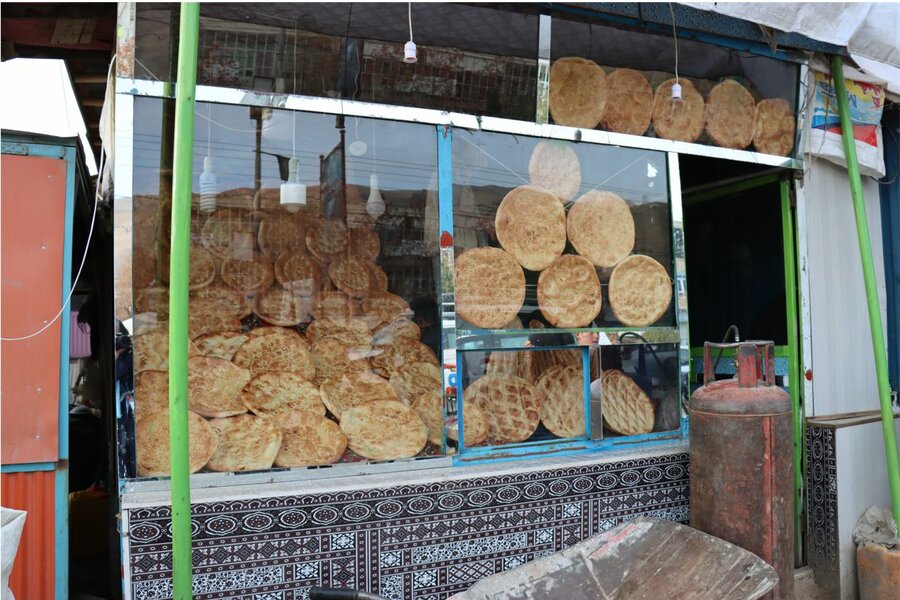 "We need to separate the humanitarian imperative from the political discussions," she said. "The innocent people of Afghanistan, the children…who have their lives upended through no fault of their own, cannot be condemned to hunger and starvation just because of the lottery of geopolitics and the lottery of birth."
WFP's Head of emergencies, Margot van der Velden, echoed her concerns: "Sanctions are impeding us from operating, because the sanctions are indicating that we are not allowed to operate with the de facto government." Prior to August and the handover to the Taliban, conflict had displaced more than 600,000 people.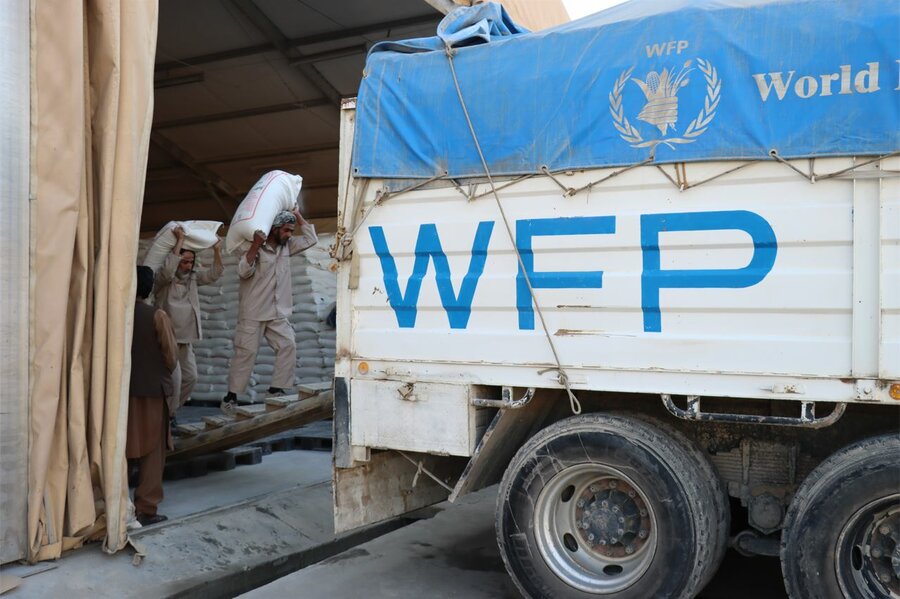 Since then, the economy has been in freefall – the availability of cash is severely limited as the country is frozen out of the international banking system. The economic crisis has created a new class of hungry. For the first time, urban residents are suffering from food insecurity at similar rates to rural communities, with the latter ravaged by drought twice in the past three years.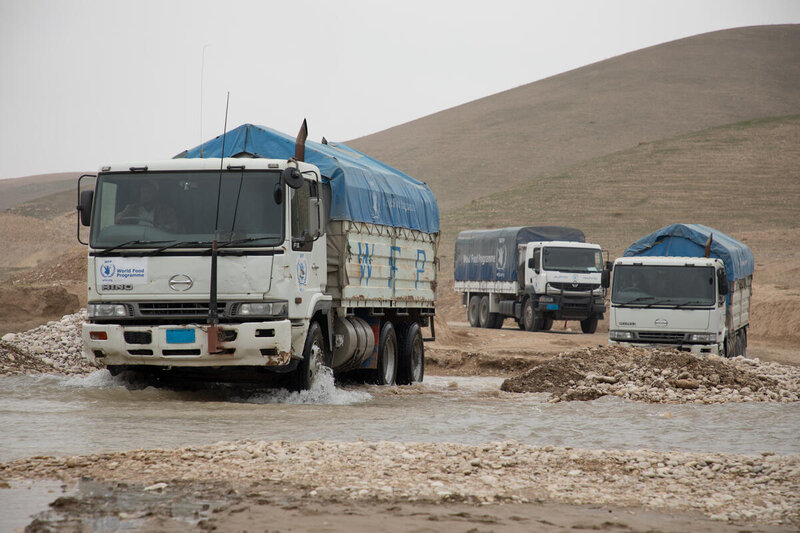 "This is manifesting in almost 23 million people unable to get a decent plate of food every single day," said McGroarty. "Many of the people I have met, right across the country, tell me they are terrified for the winter, because as food prices have gone up, as fuel prices have gone up and as jobs have disappeared, they don't know how they're going to get through.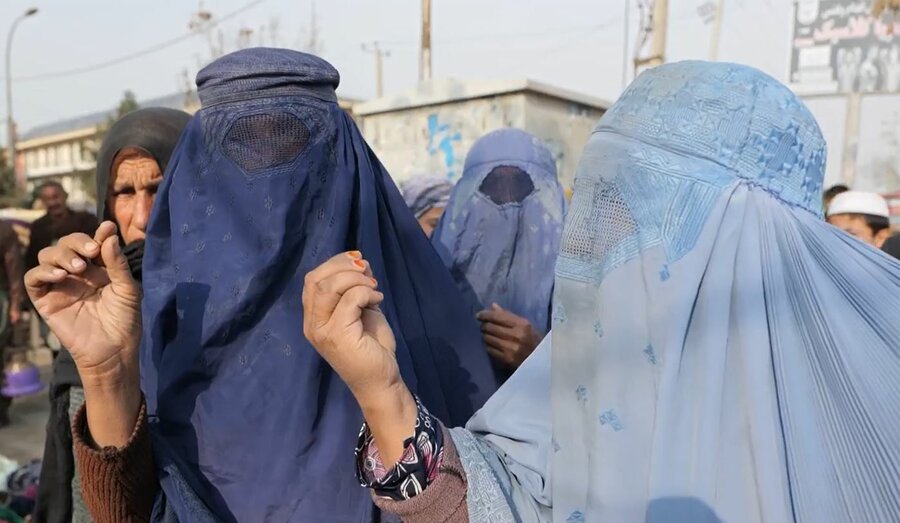 "WFP is here on the ground, scaling up our operations. I have an incredible team behind me who are reaching the most remote parts of Afghanistan to deliver food before the snow comes and blocks off these communities."
Shelley Thakral, who has just returned from a visit to Faizabad,  added that amid the extreme cold, "there is no money for families to buy firewood. As we sat with a group of 20 women in a small village, a former teacher told me she has sold most of her household items and utensils."
Numerous women she met shared their phones numbers with her in a desperate appeal for help. One told her: "I want to die. I am in pain, I have no money to eat, I haven't eaten in two days and I have no money to pay my rent."
Now is the
time to act
WFP relies entirely on voluntary contributions, so every donation counts.
Donate today