Breastfeeding can be the difference between life and death
In emergency situations, mothers face increased obstacles to nurse their babies, but doing so is more important than ever
, Lauren Landis
For people affected by emergencies — when natural disaster or man-made conflict tear them from their families, homes and life as they know it — simple everyday activities, once taken for granted, become difficult. Tasks that are already challenging, such as breastfeeding a new-born, can become near impossible.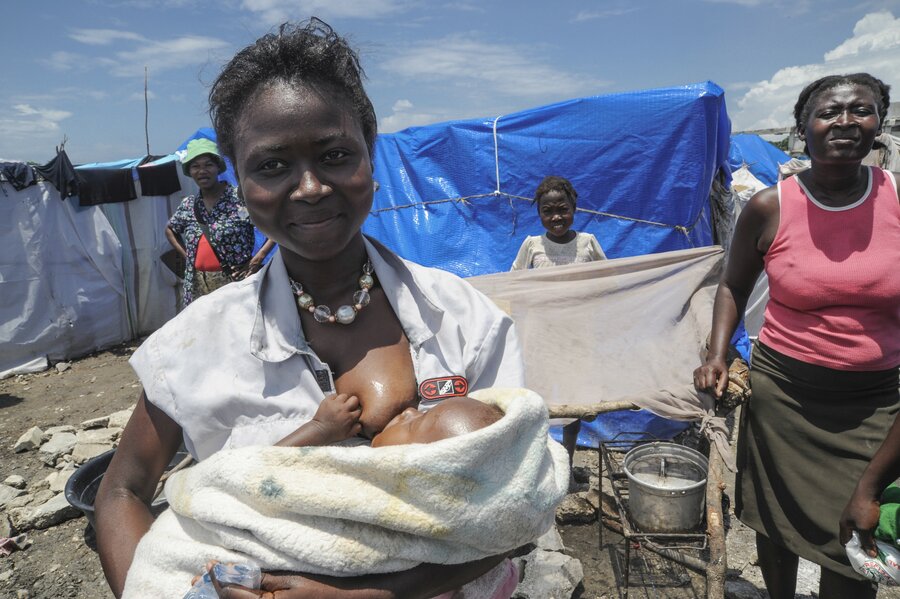 In humanitarian situations, families are often cut off from their normal sources of food, as farming and markets are interrupted. A diverse diet and secure source of food is essential for breastfeeding mothers as their nutritional needs are higher in order to produce breastmilk for their infant. If a mother isn't getting the right nutrition, the nutritional quality of her breastmilk can be compromised.
If families are displaced from their homes, mothers may lack the space and privacy to nurse. Stress and the interruption of their daily routines further complicates things. And they are cut off from their normal support networks and health services, at a time when they need them most.
Yet in emergency situations, breastfeeding is more crucial than ever to protect the lives of new-borns. Antibodies in mothers' milk protect infants from illnesses like diarrhoea and pneumonia — the two biggest causes of child deaths worldwide. In emergencies, where hygiene and order are usually compromised, babies are even more susceptible to illness and infection.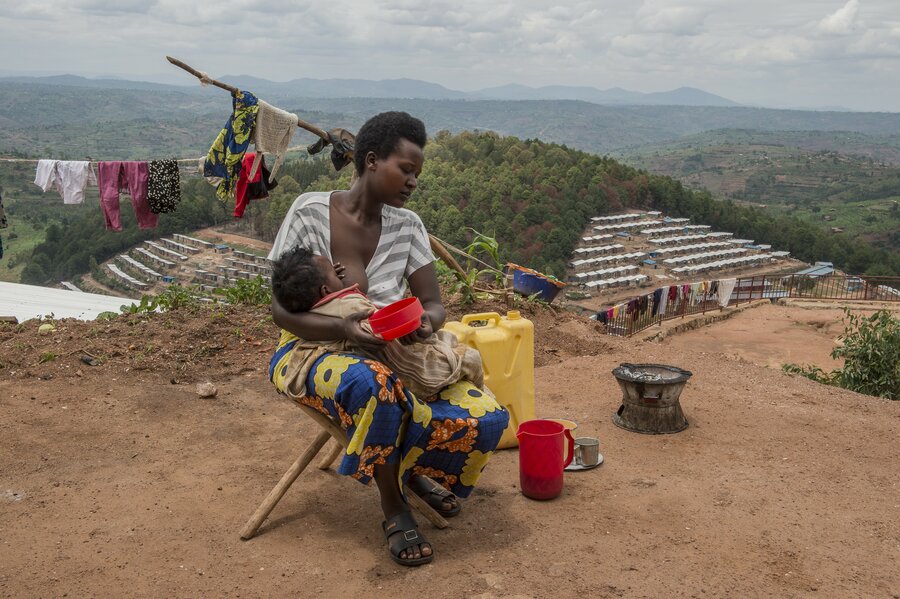 Humanitarian organizations must do everything they can to ensure that mothers have the opportunity, support and nutrition they need to initiate and continue breastfeeding during emergency situations.
The World Food Programme prioritizes groups that are most vulnerable to malnutrition, especially pregnant and nursing women, children under 2, and adolescent girls. In 2016, we provided nutritious food to 4 million pregnant and nursing women, and prevented or treated malnutrition in 9 million children under the age of 5.
We actively promote infant and young feeding practices in emergencies by training community workers and organizing sessions to raise awareness on the importance of continuing breastfeeding.
More than a food
Feeding a baby a diet of 100 percent breastmilk in the first six months of life is a cornerstone of child survival and child health. It provides essential, irreplaceable nutrition for healthy growth and brain development. And the effects are far reaching: recent evidence suggests that breastfeeding also protects against obesity and non-communicable diseases such as diabetes later on in life. The benefits of breastfeeding extend to mothers too, lowering the risk of breast and ovarian cancers and postnatal depression.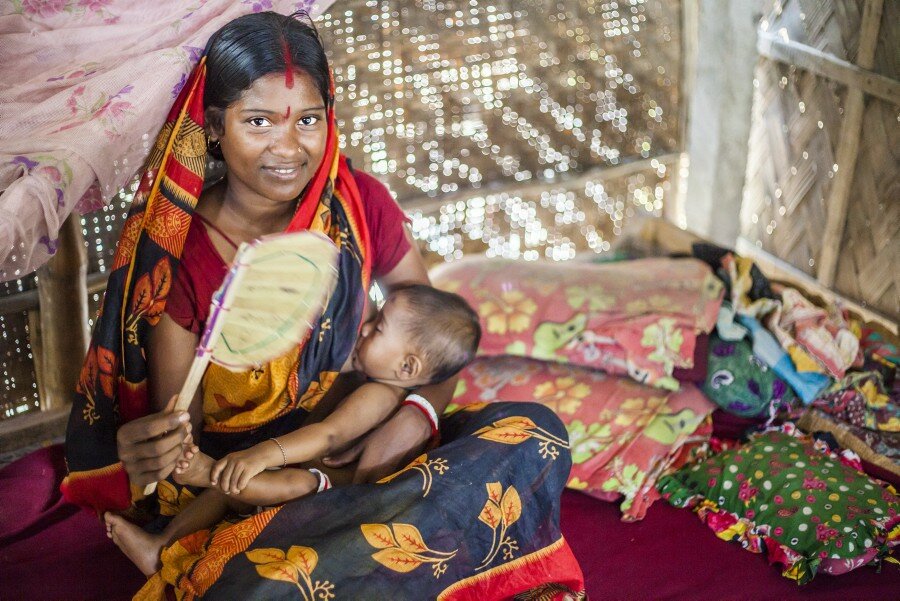 But despite these positive benefits, only 38 percent of infants globally are exclusively breastfed in the first six months of life. Around the world, 800,000 babies dies each year because they didn't have the chance to breastfeed, or breastfeed enough.
There are many reasons why women may not breastfeed: they can be medical, psychological or cultural. Success in breastfeeding is not the sole responsibility of the mother; her family, community and society need to be supportive of this crucial practice. WFP's work on breastfeeding recognizes this.
Breastfeeding, in crisis, post-crisis and development
WFP's work aims to support breastfeeding mothers both in emergency and non-emergency settings. In Colombia, for example, where women typically stop breastfeeding at less than two months (the World Health Organization recommends exclusive breastfeeding for six months), WFP has teamed up with the national government, the philanthropy organization Fundación Éxito, and the Milk League, a volunteer-based breastfeeding support group, to raise awareness about the importance of child nutrition — including breastfeeding.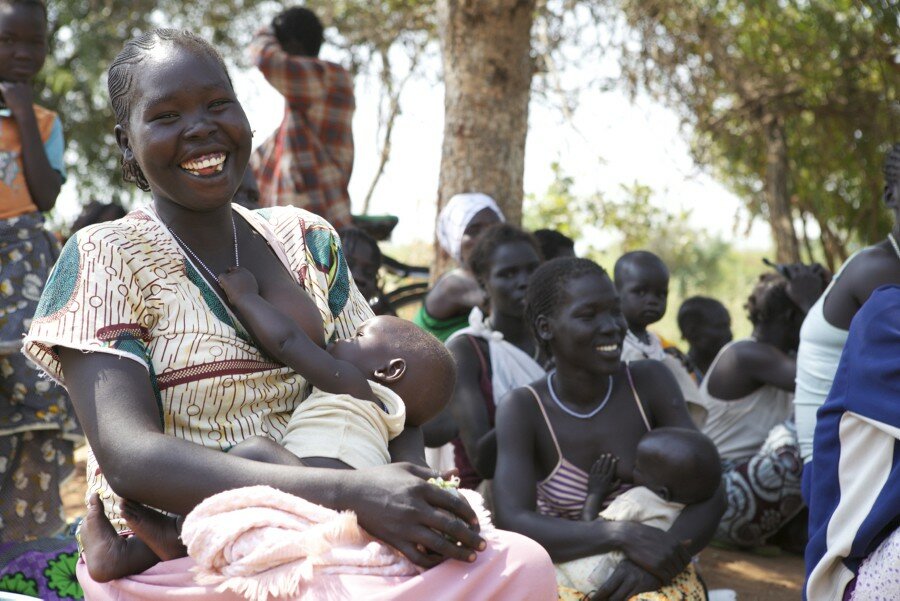 We also make sure that breastfeeding is considered in other programmes that aren't directed at maternal nutrition. In South Sudan, for example, our cash for training programme in Juba makes sure that women have time off to breastfeed and care for their children. WFP is also committed to creating breastfeeding-friendly offices, in support of our staff and their families.
Breastfeeding sets up a child for a lifetime of better health and success — every baby deserves that start. But for some unlucky ones, it can determine whether or not they live to see their first birthday. Our goal is to make sure they do.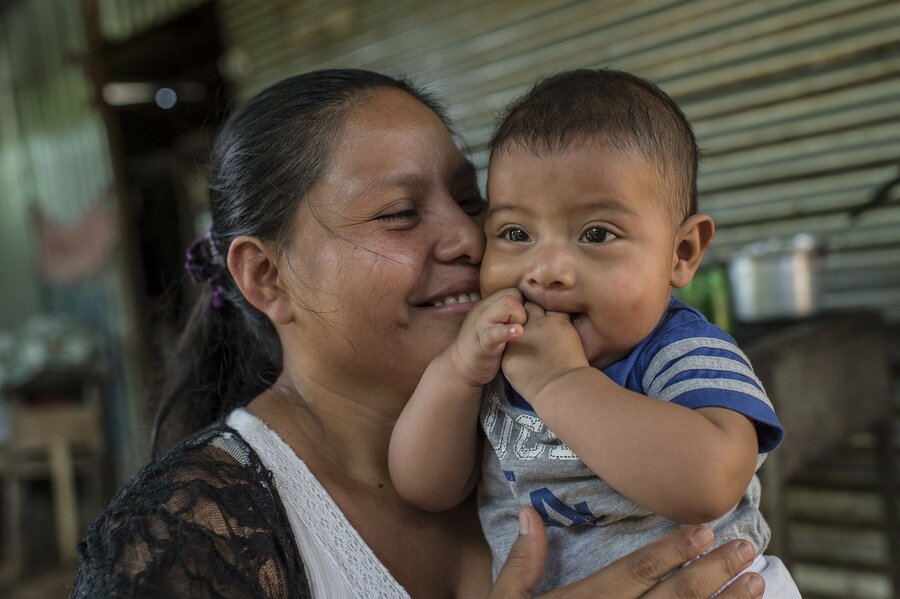 by Lauren Landis and Simone Gie