Chantal: Why I became a WFP driver
Staffer explains the challenges she faces and how security training helped save her life
, Jacques David
Chantal Matiko has been a driver for WFP in the Democratic Republic of the Congo since 2009. Here she talks about the challenges of the job, including surviving an armed ambush.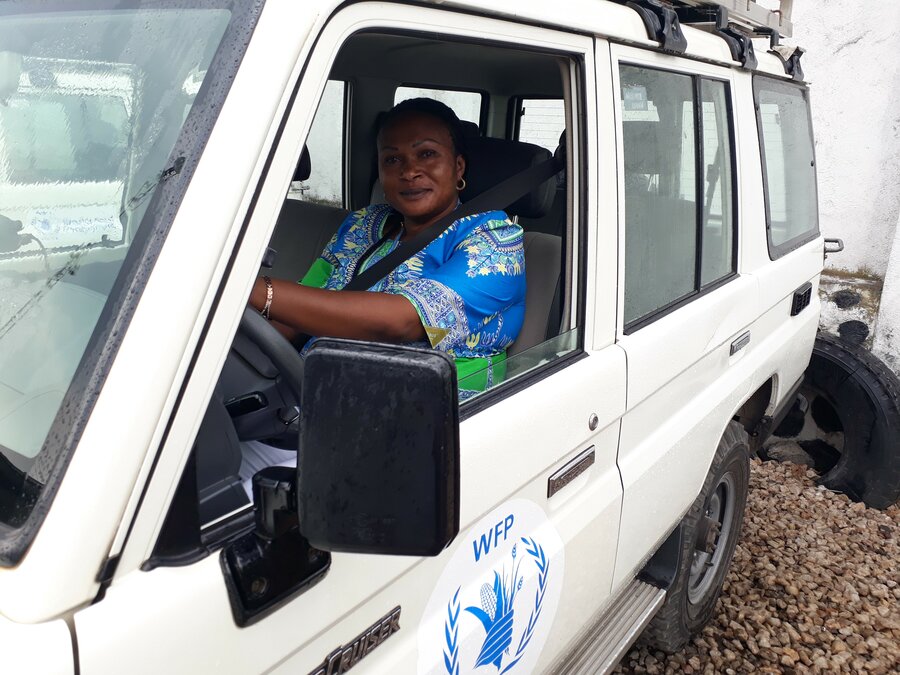 "I am from a city called Bunia in the northeastern Ituri province.
I had no vocation to become a driver — there was none among my family or friends. I do this job because my father has always told me: 'Being a woman is not just staying at home and doing the housework.'
When I passed the tests to become a driver for WFP, I wasn't so experienced but the supervisor said: 'That woman is brave, she will succeed'. These words have encouraged me like no other before, and they are engraved in me forever. It still helps me to go on, whatever the obstacles I face on the road.
It was difficult when I started this job because men could not accept a woman among them — they felt their job was threatened. Now I am proud to do this work and I feel equal to men as I do my job as well as them. In the field, when I have to cross ravines or change a wheel, I've never had to ask a man for help. I like to face these kinds of situations and work it out by myself.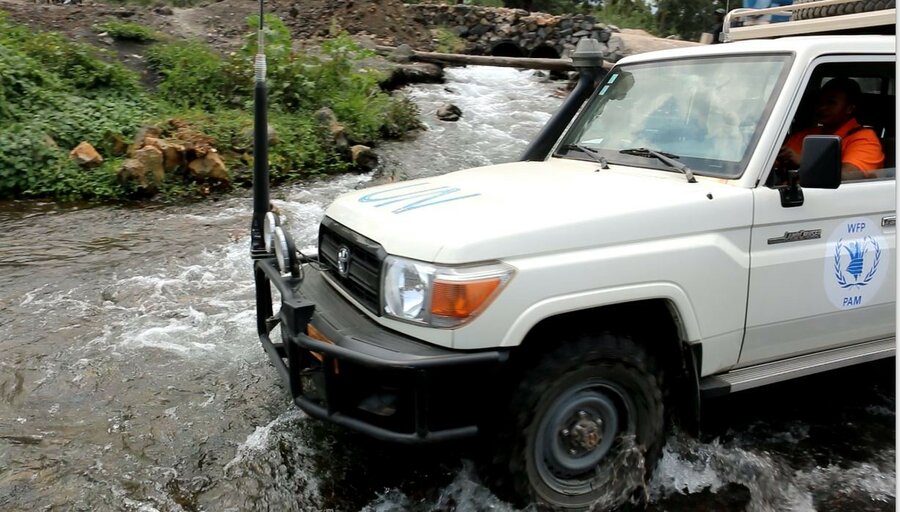 Car was hit by four bullets
I drive staff during field missions or to meetings. I also transport food and other products, and mail, to towns or to villages. Bad road conditions and insecurity are the biggest challenges we face.
Two years ago we were caught in an ambush in eastern DRC, and our car was hit by four bullets. Fortunately I've been well trained to face this kind of situation and nobody was hurt.
I did several security trainings, and thanks to them I could remember some basic things like how to get out of the car, how to protect myself and hide, how to stay calm and keep the right attitude, and the right reflexes. Without that, especially the ASTIF [Advance Security in the Field], my chances of survival would have been much lower. This kind of training really helped save my life.
Also I recently did training about security and violence against women, where I learnt how to behave in case of sexual aggression at work or at home. I know better how to react and protect myself.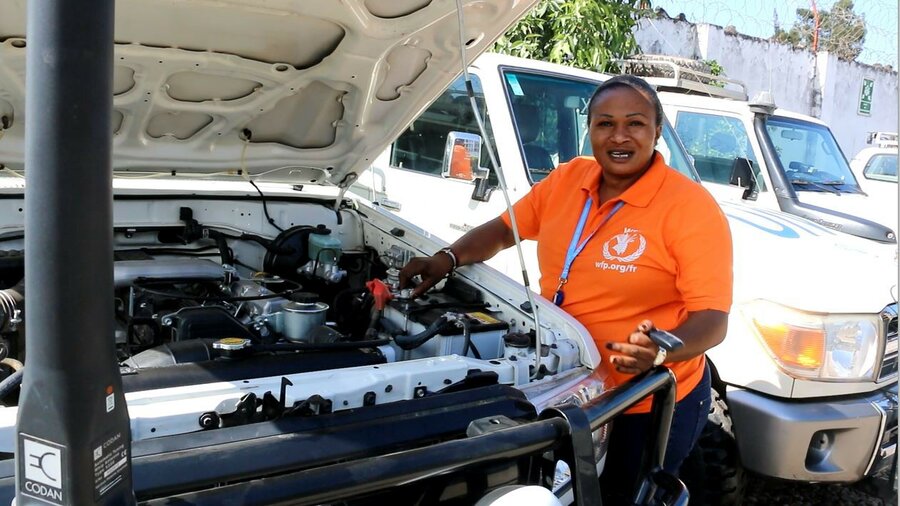 Faces shining with joy
In my neighborhood, women sometimes come and ask me to teach this job to their daughters. I am very happy to see that this gives ideas to other women.
I love my job with WFP because I can do two things at once: drive and contribute to alleviate the suffering of the vulnerable people of my country. When I see their faces shining with joy when we arrive with the food, it makes me feel so good.
The situation in DRC is tough — but humanitarians like me need to keep working for those who are in need. I am prepared to do this despite the risks, and I'm still optimistic for the future of my country.