Children's stories bring home desperate need for action in DRC
Time is running out for hundreds of thousands of people in Kasai region
, Jacques David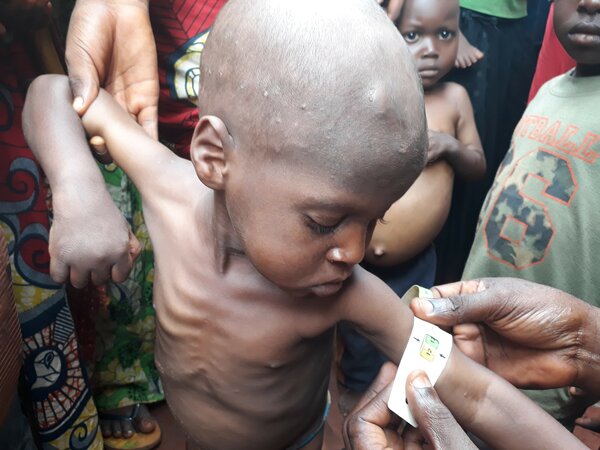 Mulamba Lusanzo is 4 years old and weighs 8.8 kg. He suffers from moderate acute malnutrition (MAM), which means that his growth has already been slowed and he is at risk of stunting and diminished intellectual capacity.
He has just received a second cycle of the specialized nutritious food PlumpySup, at the nutritional centre in Kalonda, Tshikapa territory, which is supported by the World Food Programme (WFP).
A nutritional emergency has struck the conflict-ravaged Kasai region in the Democratic Republic of the Congo— according to UNICEF, the lives of 400,000 children are directly threatened.
Without sufficient funding, an acute hunger emergency may descend into a famine.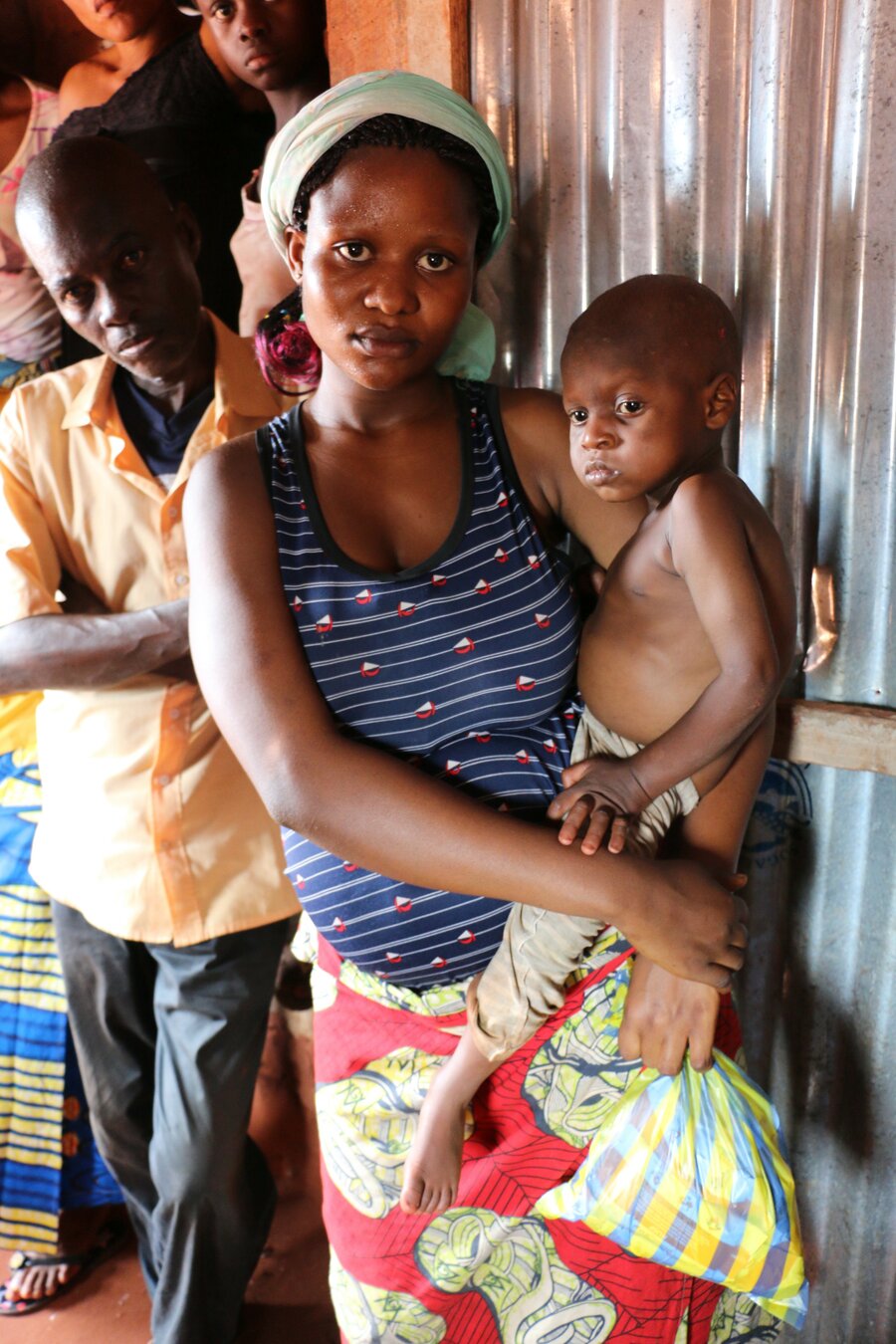 Mulamba's mother, Wivine Ngalula, fled her village six months ago when it was attacked.
She left with her three sons but lost contact with her husband. The family walked through the bush for 14 days before reaching Tshikapa town, where they found refuge with an aunt of Wivine's.
A struggle for survival
In the bush they had little to eat, and had to pilfer manioc from people's fields. They continue to struggle in the relative safety of the home of Wivine's aunt, who has six children of her own to feed.
Nutrition remains a huge challenge in Kasai Province, because most of the 760,000 people who are still displaced had little access to food during their journeys. The problem is compounded by the fact that three planting seasons have been missed, cutting local food production substantially.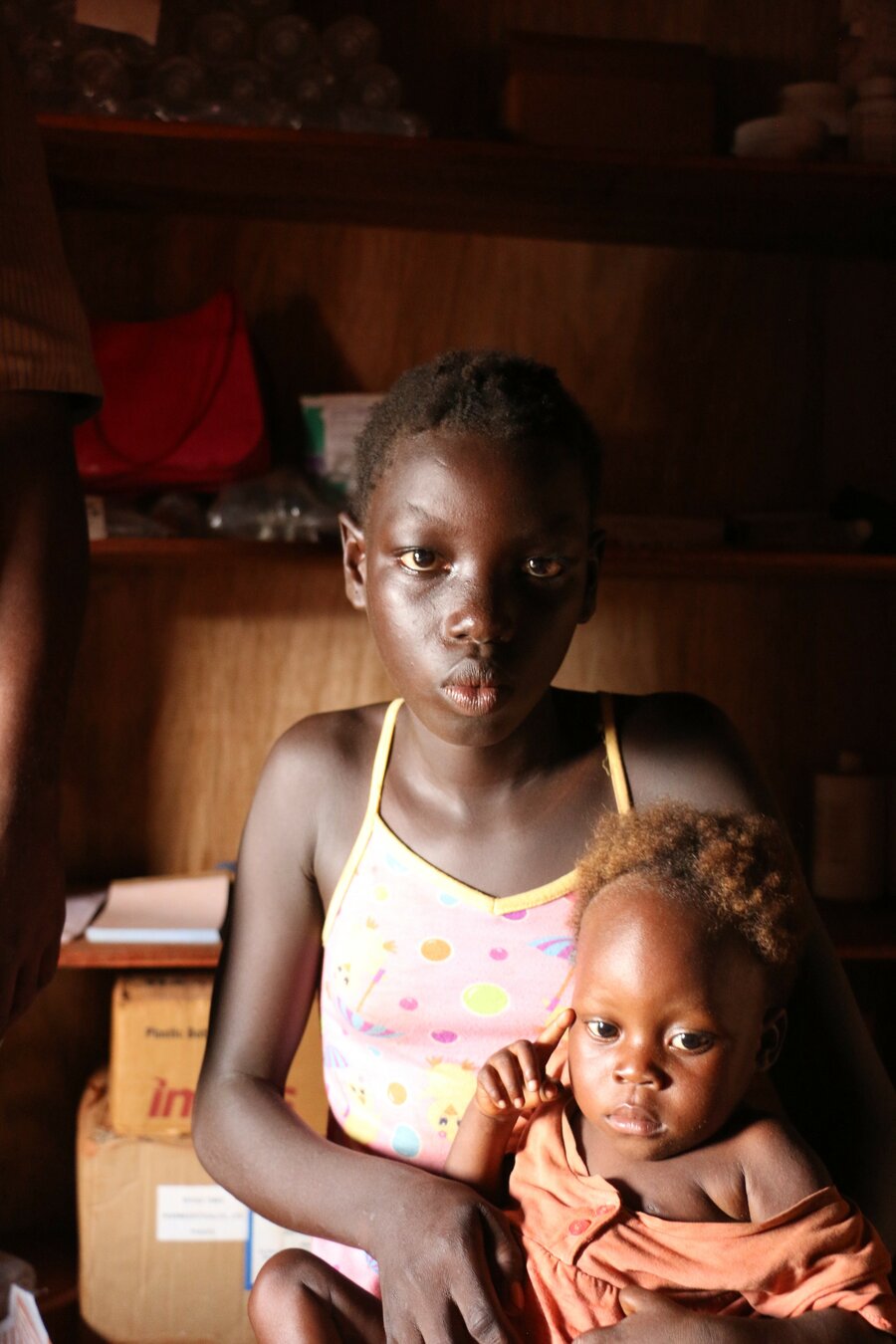 Mbumba is 13 years old, and her sister Mamba is 2. They were playing with friends in the garden of their home when their village, Mayimunene, in Kasai province, was attacked. Their mother and father were killed.
Running for their lives
Mbumba just had time to grab Mamba and flee with the friends. They walked for three days and found refuge in a church in Tshikapa. Neighbours and parishioners gave them a little food.
Mamba was brought to the nutritional centre at Kalonda, where she was treated for severe acute malnutrition by Action Contre la Faim (ACF). She hasn't fully recovered, and now suffers from moderate acute malnutrition (MAM).
However, Mamba can't be treated further at the centre because it has too many patients. Despite a capacity to treat 64 children, the centre has assisted more than 100 since mid-October. Mamba is one of 100 additional children identified as suffering from MAM, and is on a waiting list.
She will be treated only if fresh funding becomes available to expand the nutritional programme.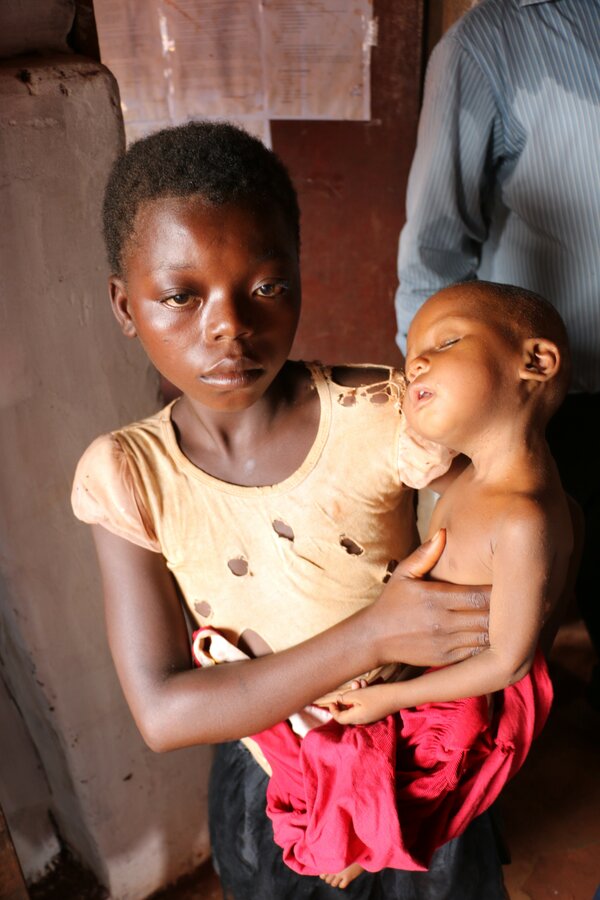 Ngalula is 11, and her 1-year old sister Malou is being treated for severe acute malnutrition (SAM) by Action Contre la Faim (ACF) at a health centre in Kalonda, Tshikapa territory. Malou seems to be sleeping but it's the apathy so typical of SAM sufferers.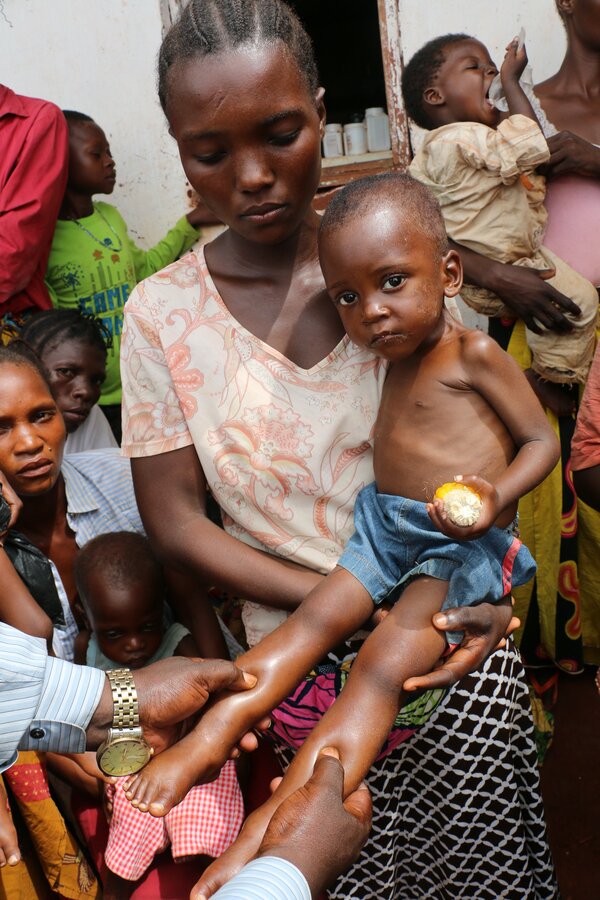 As a direct consequence of the war, too many children are suffering every day in extreme conditions: the swelling on Norbert's legs is so pronounced and his arm is so thin that you don't need to take measures to know that he's suffering from severe acute malnutrition (SAM). Other children in this nutritional centre of Kalonda are in the same situation.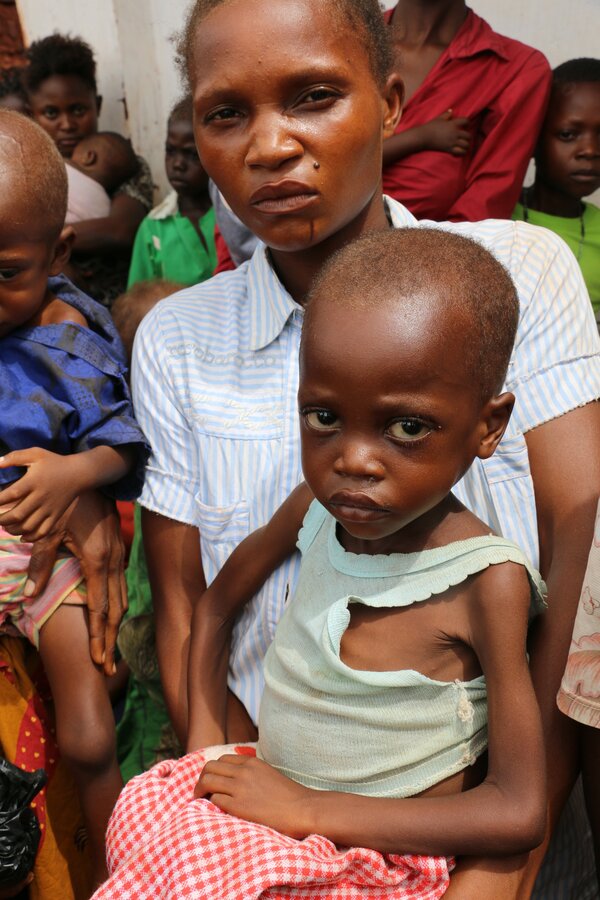 Ngongo and his family were fleeing an attack on their village, Kamalunda, in Kasai province, when his wife was shot and killed.
Faced with a terrible choice, Ngongo opted to run with his daughter, 18-month old Kapinga, rather than stop to help his stricken wife. He arrived in Tshikapa four months ago and found refuge in a church.
Kapinga, accustomed to breastfeeding, quickly lost weight and became emaciated. Ngongo took her to the nutritional centre in Kalonda, where she is being treated for moderate acute malnutrition. Ngongo survives by begging for food.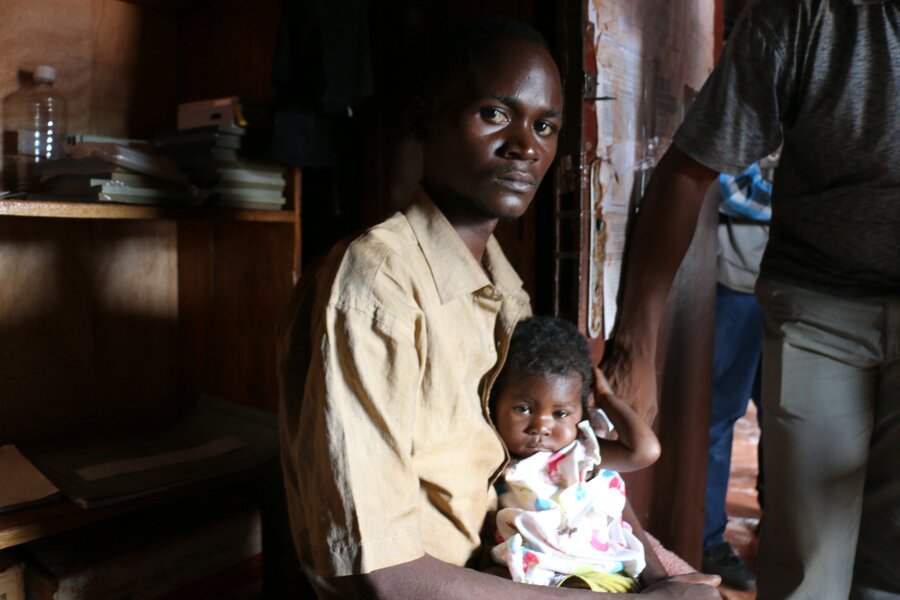 After an October mission to DRC that included visits to the Kasai region and North Kivu province, WFP's Executive Director David Beasley said: "Let's not hold innocent women and children responsible for the failings of others."
With partners, WFP is scaling up its life-saving assistance to reach 1.2 million food-insecure people in the Kasai region. However an additional US$80 million is needed through to May 2018, if children's lives are to be saved.
You can give life-saving food to hungry children and families today. DONATE NOW >>