Chorus of disapproval: Conflict in Nigeria's North East faces the music
A musical in Lagos, backed by WFP, tells the story of two displaced girls who pick up the skills to rebuild their lives
, World Food Programme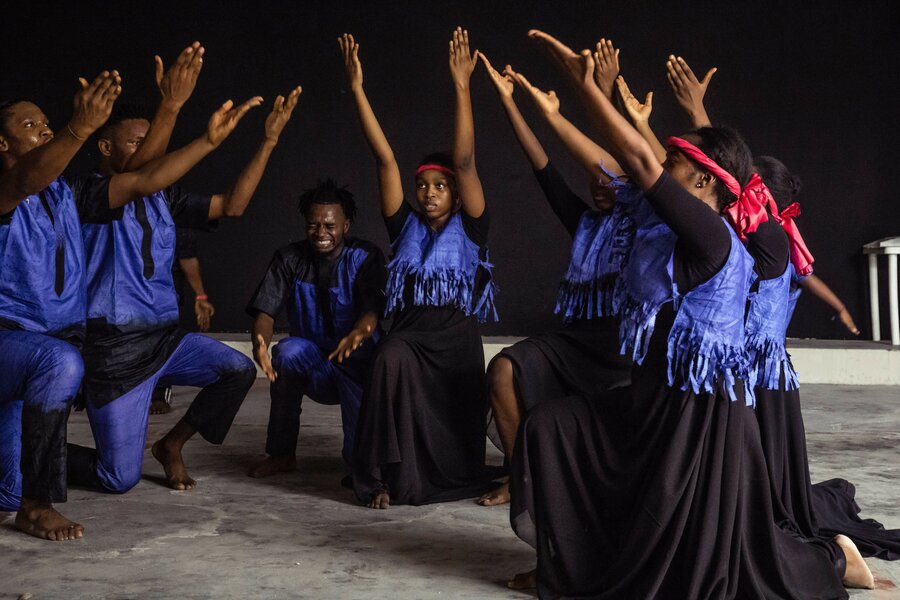 By Kelechi Onyemaobi and George Fominyen
In late December and January, theatregoers in Nigeria will be able to experience of the debut run of BINTU the Musical — created by WFP and Mosaic Theatre Productions. The play is set in Gwoza, a large, rocky town in Borno State, below the Mandarra Mountains, near the Nigeria-Cameroon border. Gwoza, like most of Nigeria's North East, has known very little peace for 10 years because of an ongoing insurgency.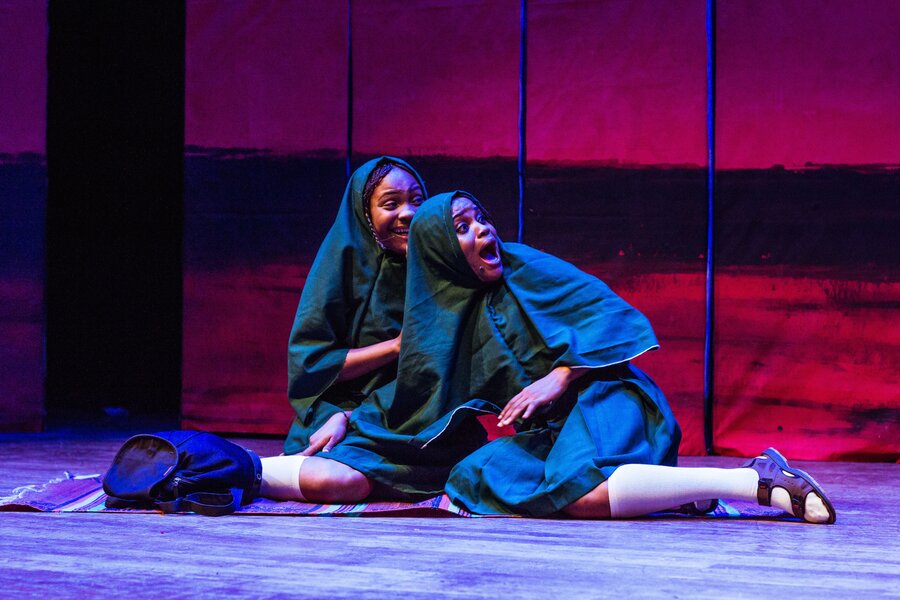 The drama tells the touching story of Bintu, a 16-year-old schoolgirl, her younger sister, Maryam and their father, Malam Isa. Bintu is a brilliant student who wants to pass her high school exams and enter university. Her ambition is to be a businesswoman, grow her father's farm and become "the richest woman in Gwoza". Her sister shares similar ambitions — their father refused to remarry when his wife died in order to focus on giving his two daughters the best education he could afford.
The girls' hopes, however, are dashed when insurgents attack their town. Malam Isa is kidnapped by armed fighters. Bintu and Maryam flee, ending up as internally displaced people.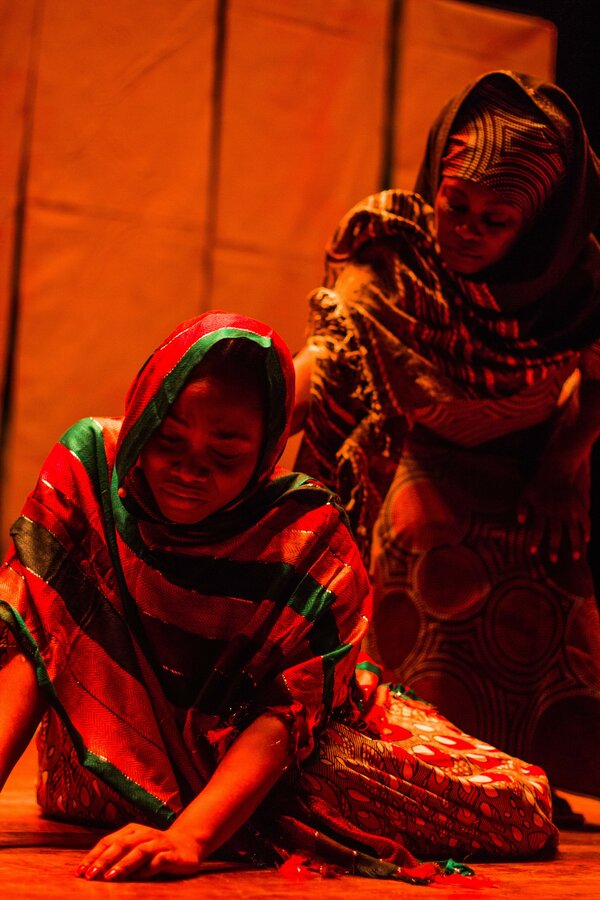 The story shows that with well-resourced livelihood and resilience activities, it is possible to move conflict-affected families from being dependent on food assistance to a life where they regain their ability to provide for themselves.
Bintu and Maryam eventually train to become successful tailors and cap-makers. Bintu starts saving in the hope of going back to school one day— something she knows would make her father very happy, wherever he may be. "Now, I have a PhD in tailoring," Bintu says, teasing her sister. "You can call me Dr Bintu. Dr Tailor!"
From the North East to Lagos
"People are actually living such situations," says Ihuoma Daniels who plays Maryam. Indeed, it is estimated 2 million people have been driven from their homes by the 10-year conflict in the North East. "Playing the role has given me an insight into how these people survive and how they live their lives and how much they feel for their lost homes," adds Daniels.
The musical introduces audiences in Lagos, Nigeria's vibrant commercial hub— 1,600km away from Gwoza — to life in a camp, the world of humanitarian assistance, and its importance in saving lives. Such concerns are not always on the minds of influencers and business leaders in Africa's biggest economy — and they could be major supporters of such efforts.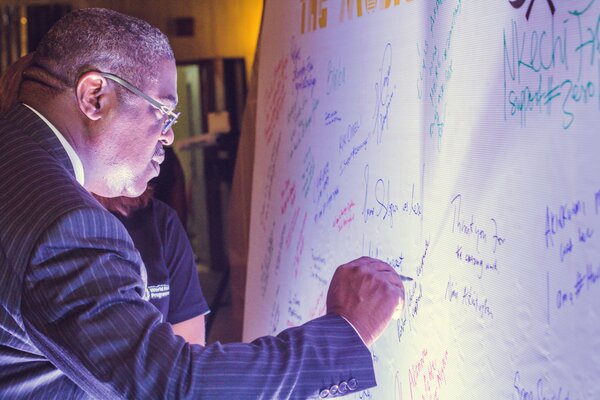 Since 2016, WFP has been providing life-saving assistance to families affected by the conflict in Borno, Adamawa and Yobe states. Its food and nutrition support is a lifeline for vulnerable families — including internally displaced people living in camps or in host communities, returnees, young children and pregnant or breastfeeding women.
In 2019, WFP and partners served an average of 800,000 people with food or cash every month. With the rising number of food insecure people in Nigeria, WFP aims to ramp up this figure in 2020 and assist 1.2 million people every month, if funding permits.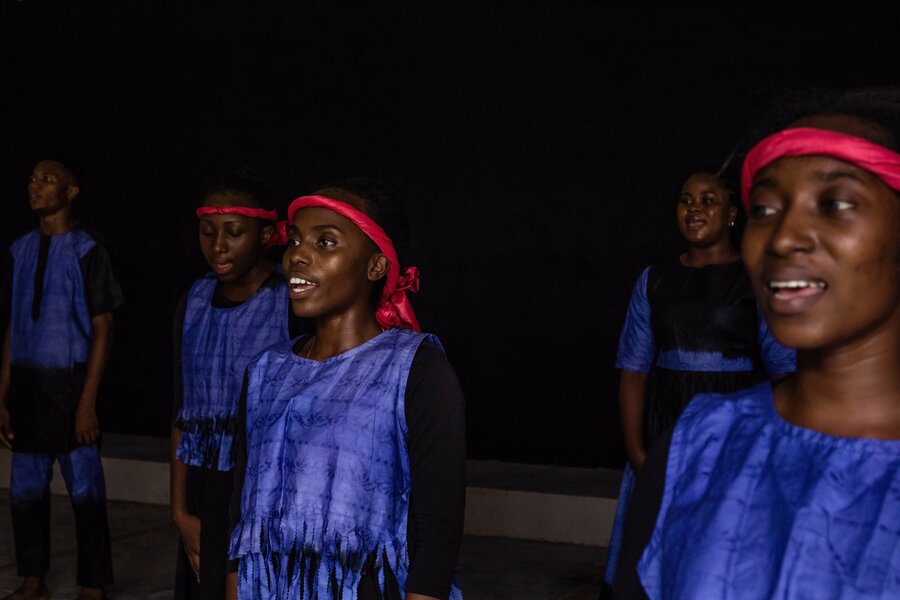 "We decided to host a stage play because it is important that we raise awareness among Nigerians about the conflict in the North East," explains Paul Howe, WFP's Representative and Country Director for Nigeria. The country's lively performing arts industry creates the space for a musical to convey messages on humanitarian action and food security.
WFP supported Bintu's author, playwright Agozie Ugwu, in travelling to the North East to gain first-hand experience of groups providing life-saving assistance and develop a narrative based on real-life stories.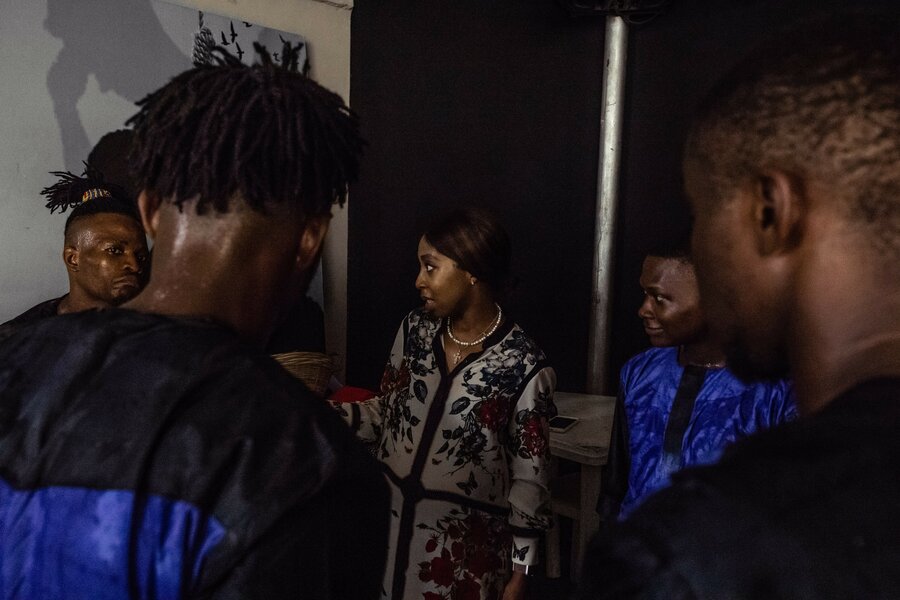 "It has opened my mind to the fact that there are many people in this world who would go out of their way to help others while we sit at home and think everything is alright," says Ogwor Arero, who plays a humanitarian worker.
Her character, who is kidnapped and held hostage, also brings home the immense challenges humanitarian workers face in the country. As recently as 13 December, non-state armed groups announced the execution of four aid workers in Nigeria's northeastern Borno State. The four men were among six aid workers who were abducted on 26 July when their convoy came under attack.
Despite the similarly tragic episodes it depicts, Bintu the Musical is no lament on the challenges in Gwoza and the North East — the song-and-dance sequences keep audiences in thrall to its message of hope. "What we are trying to use this production to achieve is world peace," says assistant director Austine Onuoha.