Cities are the epicentre of coronavirus and rising hunger, says UN report
World Food Programme's Kenn Crossley tells Peyvand Khorsandi how cash transfers can help avert a humanitarian catastrophe
, World Food Programme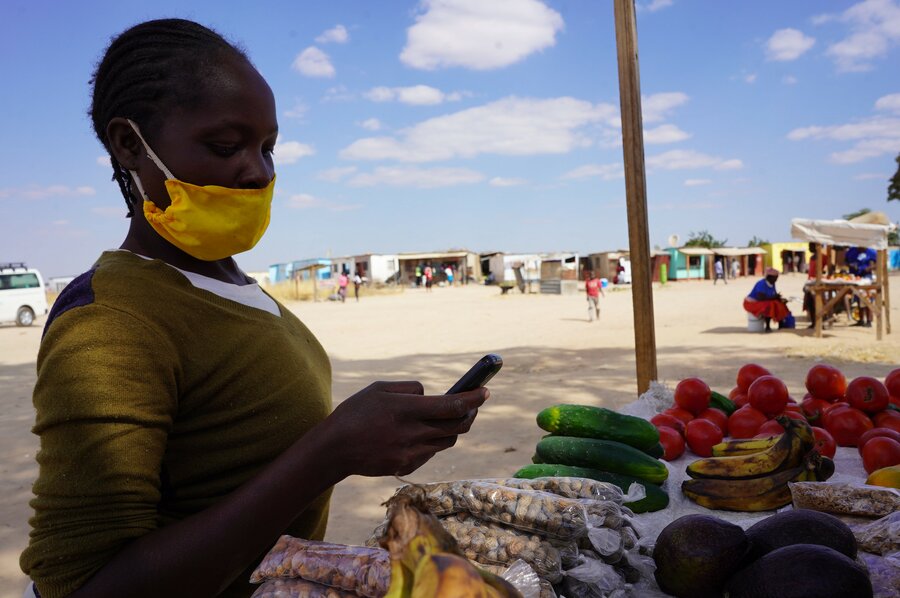 Coronavirus is changing the face of hunger across the world, according to a report published by the United Nations today.
The UN's 'Policy Brief on COVID-19 in an Urban World', confirms fears that cities are on the front lines of the current rise in acute hunger. The new "epicentre" of the pandemic, urban hubs account for an estimated 90 percent of COVID-19 cases, leaving millions at risk of starvation, it says.
The report adds: "The size of their populations and their high level of global and local interconnectivity make cities particularly vulnerable to the spread of the virus."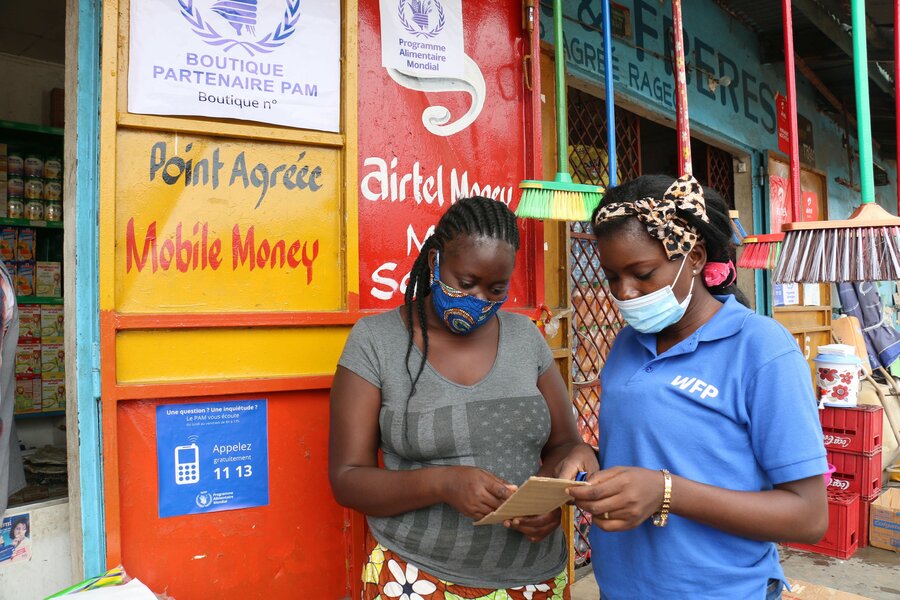 With 24 percent of the world's urban population living in slums, the report says ensuring adequate shelter is key to keeping people safe from coronavirus. Among social protections it calls for is a moratorium on evictions. "Less than half of the global population can access open public spaces within 400 metres walking distance of their homes," it states.
However, the report adds: "There is no evidence to suggest that density per se correlates to higher virus transmission" — cities are largely vulnerable as a result of choices about how they are organized and how people live, work and travel in and around them.
'Daily wage labourers, street hawkers selling trinkets, cleaners and clerks in hotels — these are not the people WFP's traditionally helped'
With lockdown measures having destroyed livelihoods across the world, cash assistance has a critical role to play, if cities, as the policy brief puts it, are to "emerge as the hubs of energy, resilience and innovation that make them such vibrant and appealing places."
Fruit-and-veg kiosks
"The kind of people who are being impacted by the COVID crisis are a very different demographic," says Kenn Crossley, head of cash assistance at the World Food Programme (WFP).
He adds: "Up until six months ago they wouldn't be on our radar — daily-wage labourers, people running small fruit-and-veg kiosks, street hawkers selling trinkets, cleaners and clerks in hotels — they are not the people WFP has traditionally helped."
Crossley says, "People in the urban hubs of low- and middle-income countries who only months ago were 'poor but getting by', find not only their health is jeopardized but their livelihoods are grinding to a halt because they do not have customers."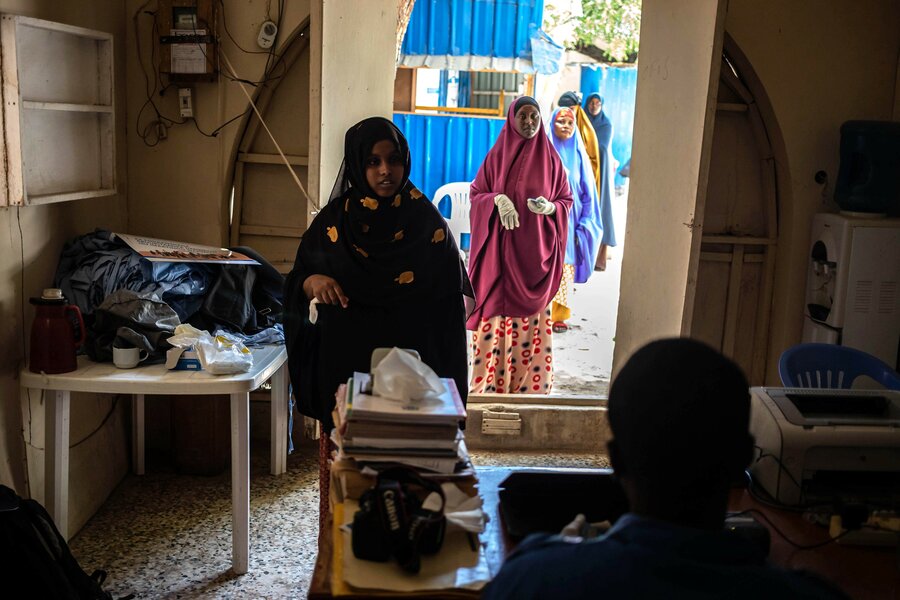 The pandemic has exposed deep inequalities in how people live in cities, and how cities serve their residents. Earlier this month, the latest UN-Habitat report found it has worsened inequalities in economies already stretched to breaking point — poorer countries with no grants or furlough schemes available to small-business owners and entrepreneurs.
WFP estimates the number of acutely food insecure people could increase by 80 percent to 270 million by the end of the year in the 79 countries where it works — before COVID-19 it was 149 million people.
"Livelihoods are being lost for the foreseeable future — and beyond," says Crossley. "People are in acute need."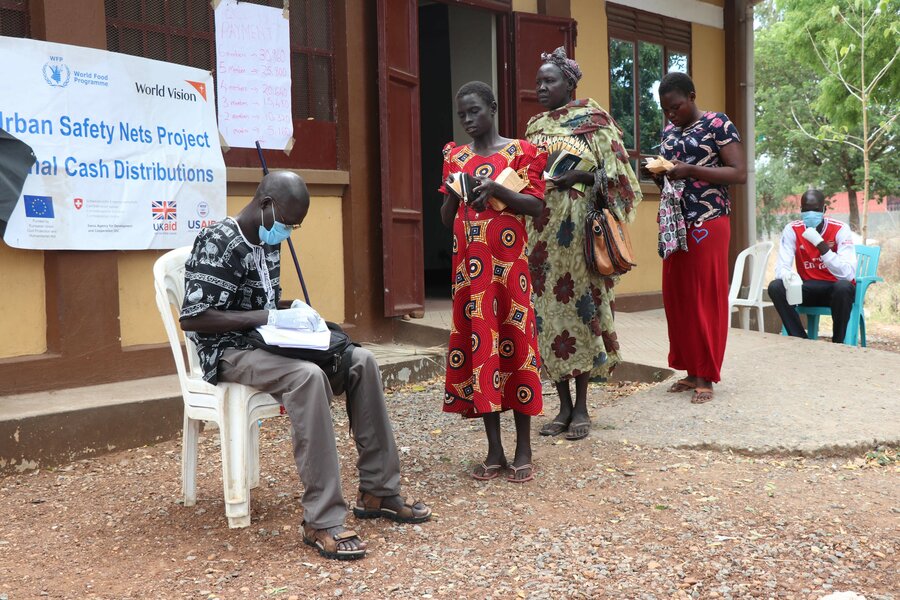 Loss of income resulting from workers abroad not being able to send cash home is causing immense hardship — before COVID-19, remittances dwarfed what developing countries received from humanitarian aid.
"We're still trying to wrap our minds around and quantify that," says Crossley. "It is enormous … not only loss of your own livelihood. It's losing the livelihoods of family members who are dependent on you."
Acute hunger is on the rise — WFP is aiming to reach a record 138 million people by the end of the year. Cash assistance helps people "rebound faster into the livelihood they once had", says Crossley, by providing them with critical purchasing power, making sure people can still shop for essential goods, including food, providing a market for small business.
It also empowers people with choice. "If a family needs to settle a medical bill one month, they can do so and continue spending the larger part of the money on food the next month," he says. Cash also gives people access to modern financial services, such as savings accounts, insurances, investments.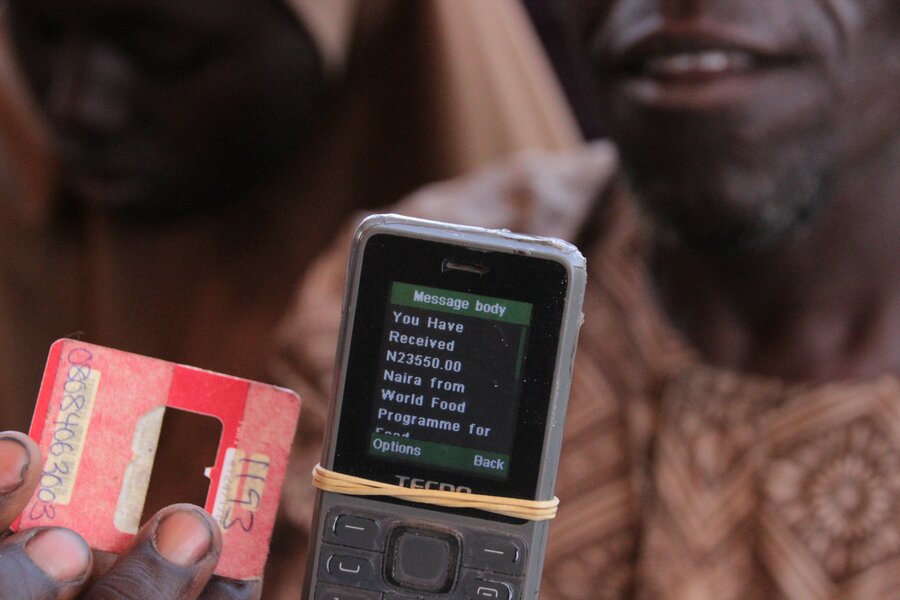 In 2019, WFP supplied US$2.1 billion worth of cash assistance to nearly 28 million people in 64 countries, a hefty proportion of its total reach of 97 million people.
With cash assistance becoming an increasing trend in responding to COVID-19, more and more governments are calling on WFP to support them in setting up and delivering cash programmes, says Crossley, both in terms of technical advice and resources.
The pandemic has accelerated financial inclusion by pushing humanitarian organizations and governments to digitally register beneficiaries, so they can be efficiently reached with large-scale cash programmes.
In the wake of COVID-19, some WFP Country Offices were able to switch quickly from cash given over the counter to 'mobile money', to deliver assistance digitally and reduce risk of transmission — a system similar to Apple Pay, where beneficiaries are alerted to payments into a digital wallet by SMS.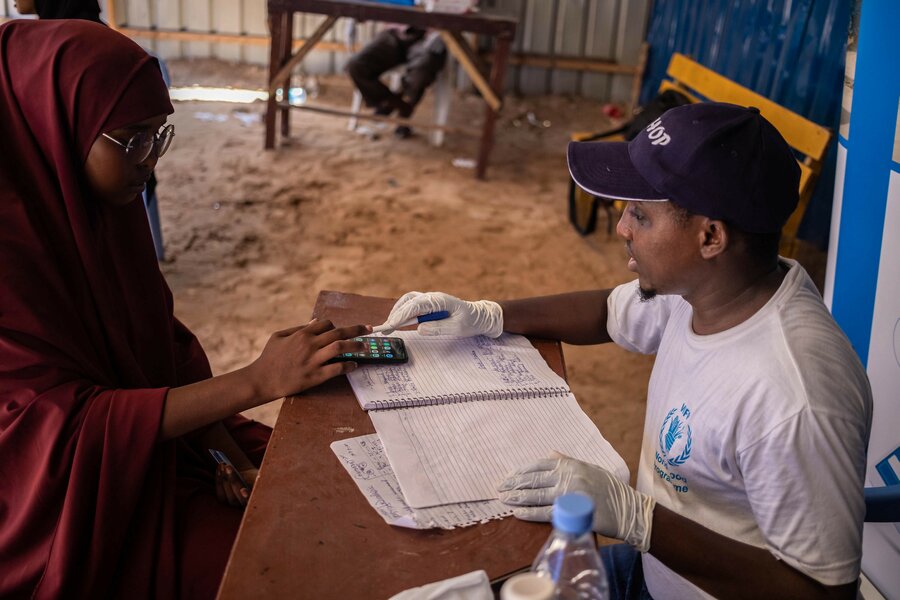 The flexibility afforded by cash assistance, says Crossley, is indispensable in crises triggered by "economic factors, a national calamity, conflict, floods or droughts." He adds: "We find that there are people living in situations where the markets around them are functioning absolutely fine, but they personally do not have the ability to access them or there's some sort of obstacle to them being able to participate in the local economy."
WFP is calling for US$4.9 billion dollars to facilitate its biggest ever mobilization over coming months — this money would be critical to cash assistance programmes. It would help people in countries prone to climate shocks and conflict pull through the challenges of coronavirus, building deep-rooted resilience.
"One of the most rewarding things," says Crossley, is "being able to see better access to schools, education and health, seeing people being able to pay their doctors' fees and get the medicines they want, in addition to having enough eat."