COP27: Solar pump helps green parched northeastern Kenya
Amid the country's worst drought in decades, World Food Programme support offers a reprieve for farmers and herders
, Martin Karimi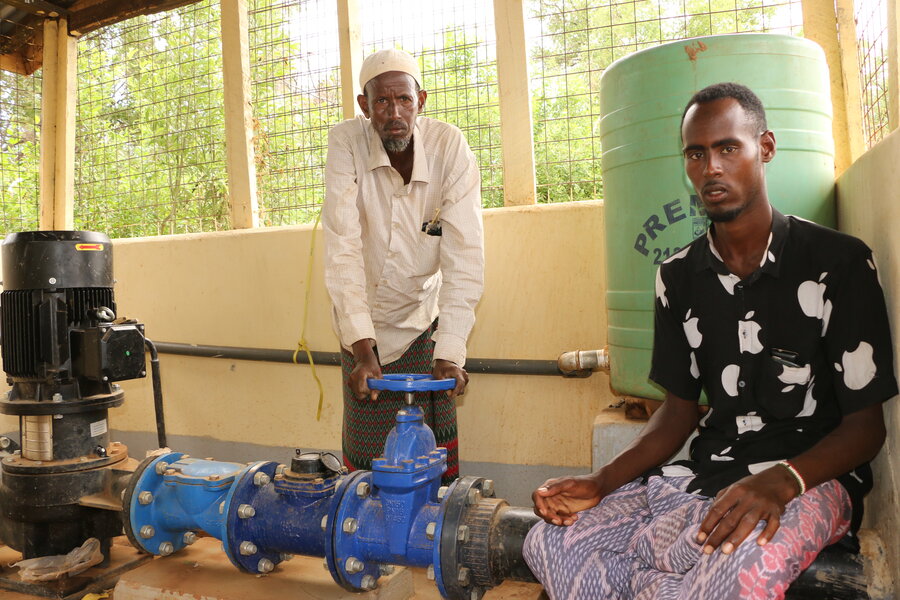 The blazing sun and dry heat make life very difficult for farmers and pastoral nomads living in northeastern Kenya's arid Garissa county. Four consecutive failed rains have left vast tracks of land parched – and there is no reprieve in sight.
But as other farmers have gone under and hunger soars amid the country's worst drought in decades, Abdi Raman is staying afloat, thanks to a solar-powered pump installed by the World Food Programme (WFP) and the County Government of Garissa.
"I've been able to feed fodder to my seven cows and keep them alive even during the drought," Raman says of the pump, which also irrigates his crops.
"We've built a solar-powered water pumping system that can irrigate up to 200 hectares of land," says WFP engineer Edgar Kaniu. "The irrigation system will work on clean energy and won't need fuel to water the farms – and this technology can easily be replicated in dry areas close to a permanent river."
That's the case of the Garissa pump, built alongside the Tana river – the mightiest and longest in Kenya, snaking its way 1,000 km from the Aberdare Mountains north of Nairobi to the Indian Ocean.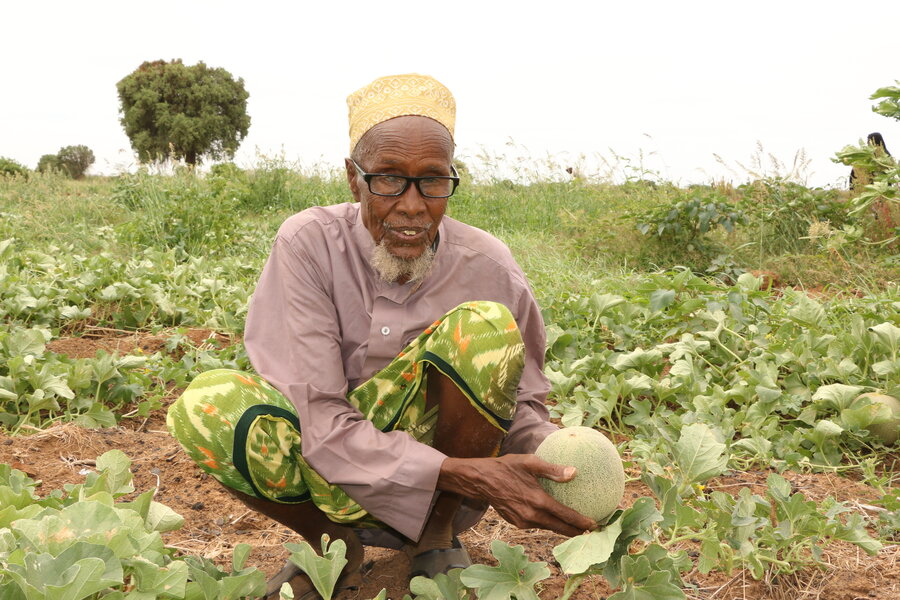 The pump has already delivered dividends for Raman and his group of growers, known as Abarrot farmers. In the Somali language, that means 'ring-fencing' to keep drought out. The 30 families working here are doing just that. 
A long-time pastoralist, Abdi Raman is new to the farming business. He can no longer count on his dwindling herd to survive.
Now, he's planting his second crop of sweet melon, known elsewhere as honeydew. During the last harvest, in April, he earned US$430, selling the melons in the local market.
Recurrent droughts
Completed by WFP last April, the pump currently irrigates 40 hectares of land – offering a green alternative to irrigating crops with petrol pumps or by carting water to fields.
Given the pump's potential to irrigate many more hectares, Abdi Raman's group aims to clear bushland and cultivate their remaining land to ramp up production.
The irrigated land they're currently farming offers a direct source of food and income for at least 180 farmers. Indirectly, it supports many more, partly because of local traditions of sharing and thereby spreading some of the wealth. 
The pump is part of WFP's broader resilience-building programme in Kenya, which has supported a raft of initiatives: from water and soil conservation measures; to planting trees and promoting drought-tolerant crops; to rehabilitating critical water infrastructure, among others. 
The green technology is a windfall for pastoralists in this slice of Kenya that borders Somalia The punishing, months-long drought in Kenya and neighboring Somalia and Ethiopia – which WFP and other experts partially attribute to climate change – has wiped out livestock, deepened hunger and uprooted tens of thousands of people.
The drought also threatens the very way of life of many herders in the Garissa region, whom for generations have been relying on livestock for sustenance and income. 
"Most of our farmers are livestock dropouts – meaning they once kept animals for a living," says Amina Issa, treasurer for the Garissa farmers group. "But with recurrent droughts, they have lost everything and are having to learn how to grow crops for a living."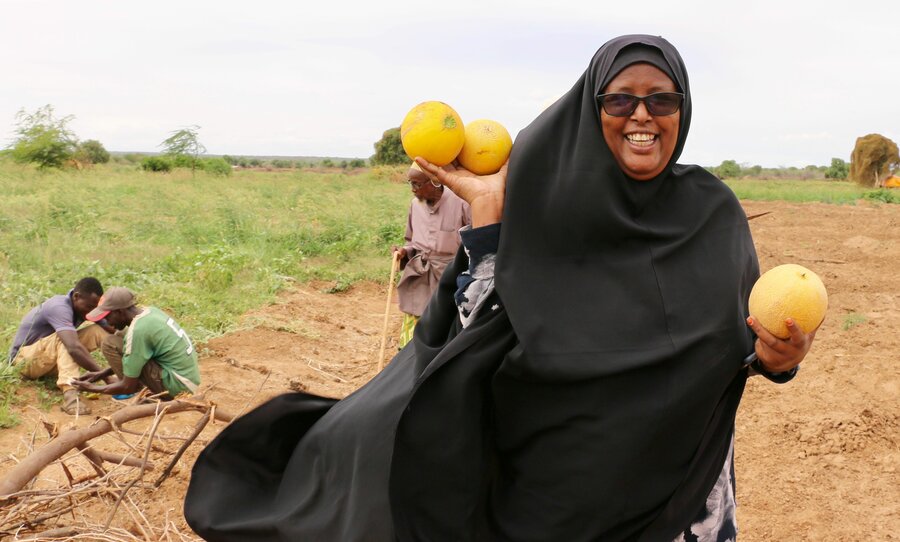 Thanks to the pump, many like Abdi Raman now grow a variety of fruits and vegetables, including chilli peppers, limes, bananas and melons – enough to provide their families with three square meals a day, and to earn extra income to cover other basic needs.
The solar pump also spares them from paying the now soaring prices for fuel that powers traditional petrol pumps. "And that",  Abdi says, "means the profit I make from selling my produce is all mine to keep."
Resilience-building projects in Kenya have been realized thanks to support from Canada, Germany, Japan, the Republic of Korea, Sweden and the United States of America.
Now is the
time to act
WFP relies entirely on voluntary contributions, so every donation counts.
Donate today