DRC: WFP-backed literacy training empowers women recovering from conflict
How the World Food Programme is working with the UN Food and Agriculture Organization to change lives in the province of Tanganyika 
, Claude Kalinga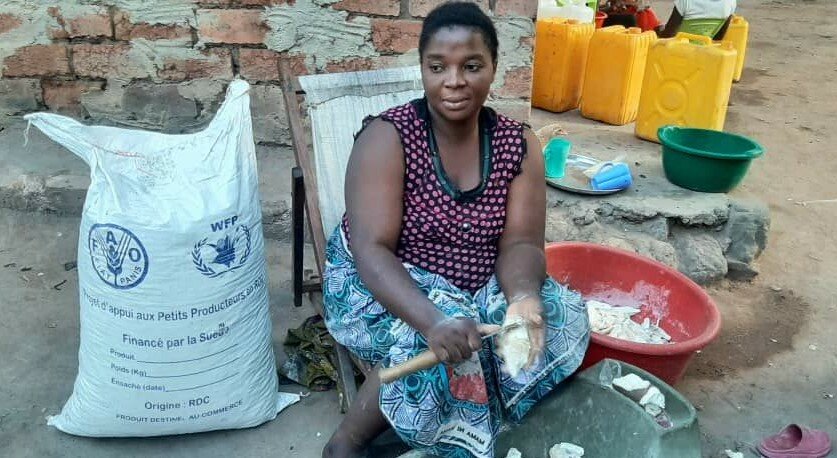 "I had no idea how to manage money and how to save money, because I had no schooling and no education," says Gracia who lives in the town of Nyunzu, in the Democratic Republic of the Congo (DRC)'s southeastern province of Tanganyika. 
A vendor of spices and smoked fish, Gracia had been unable to balance her accounts. "I got further into debt," she adds. This affected her ability to feed her family.
Today, Gracia's business is in a much better place, thanks to a joint WFP-FAO resilience building initiative, which supports literacy classes for women.
Tanganyika province seen conflict between the Twa and Bantu ethnic groups since 2013.
"WFP's literacy programme is a wonderful example of how access to education can transform an individual's life and the positive impact of skills training," says Moustapha Toure, head of WFP's Tanganyika area office. 
"It also fosters reconciliation among community and family members, who sit on the same bench, in the same classroom and work in the same income-generating activities."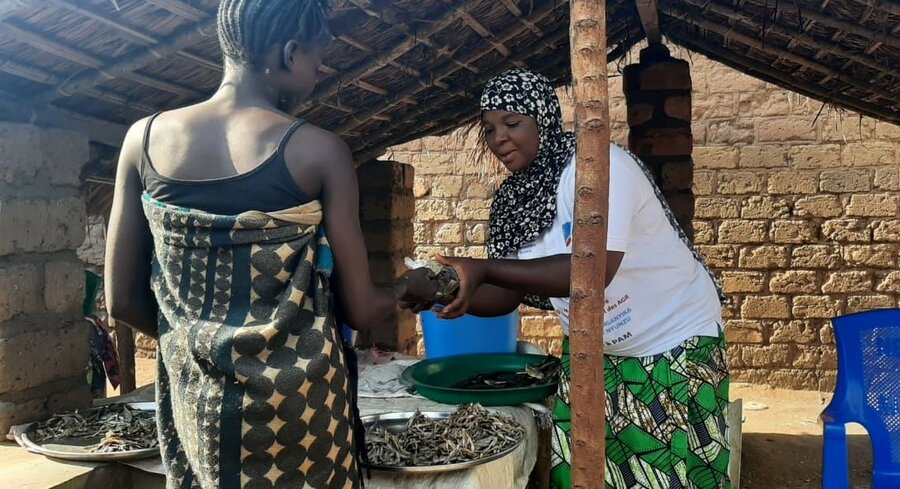 Started in 2009, the joint intitiave has benefited 90,000 people and addressed the rampant gender inequities for many women like Garcia in accessing education. Especially for women who head families single-handedly, this is a a lifeline out of poverty. 
Empowering women
Like most of the women and girls in her village, Gracia did not even complete primary school, because her family could not afford the small tuition. The loss narrowed her work options, especially when she became the family's sole bread winner. 
"After my husband left me two years ago, I have been struggling to bring up my seven children with no support, no education and no income," she says. 
Gracia was then selected for the WFP literacy training. Over nine months, she attended the literacy class nine hours a week, spending the rest of her time selling dry fish and spices and caring for her children. She counts among more than 2,000 women to date who have graduated from the training in Nyunzu alone. 
Beyond literacy classes, the WFP-FAO initiative also helps smallholder framers through projects to improve production, reduce post-harvest losses and ensure market access and sales. 
"The resilience project is changing lives, especially for women in the Nyunzu territory", WFP's Toure says.
"As a result of the training I received, I can now not only read, write and add up numbers, but I have also learnt how to make soap to generate more income," says Gracia, who today earns the equivalent of roughly US$50 a day selling soap, along with her fish and spices at Nyunzu's local Kapulo market.
The little she earns is impressive in a country where the majority of people live on less than US$3 a day. 
"I do hope WFP continues this programme," says Gracia. "It is truly life changing!'' 
WFP's resilience-building programme in Tanganyika is funded by Canada, Germany, Italy, Norway and Sweden. 
Now is the
time to act
WFP relies entirely on voluntary contributions, so every donation counts.
Donate today