'Everyone here has lost a husband, a son, a brother, a father'
Rohingya women share food and tales of horror in Bangladesh settlements
, Silke Buhr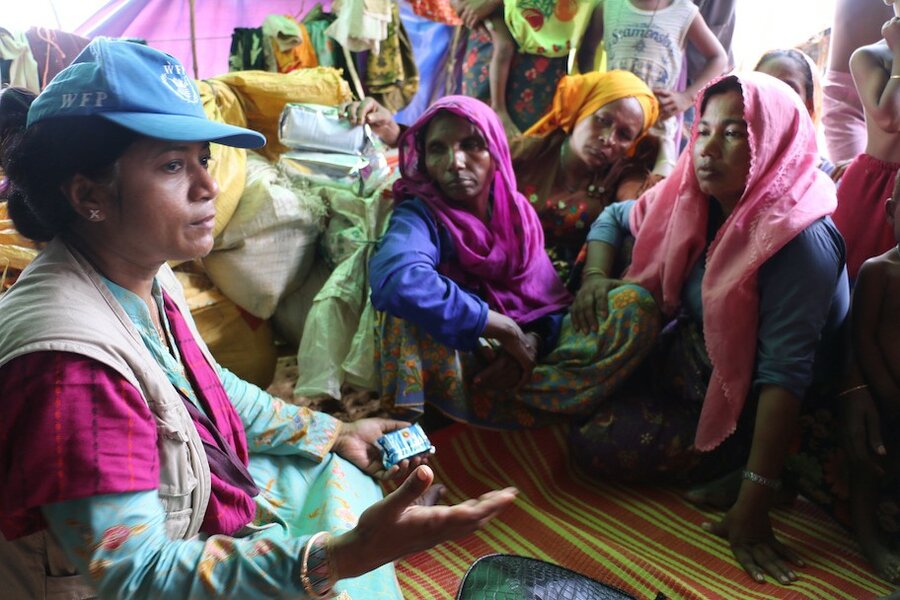 Rahima* welcomes us into her home with matter-of-fact hospitality. "You're giving us food — so sure, come along and have a look."
She is just one of hundreds of thousands of Rohingya people arriving in Cox's Bazar following an outbreak of violence in Myanmar's northern Rakhine State.
The walk back from the distribution site to the new settlement where she and her fellow refugees are sheltering is not long, but both she and her sister are carrying 25 kg of rice each. Rahima's niece, Dilara*, is helping by carrying the supplies of SuperCereal that will keep her younger siblings fed.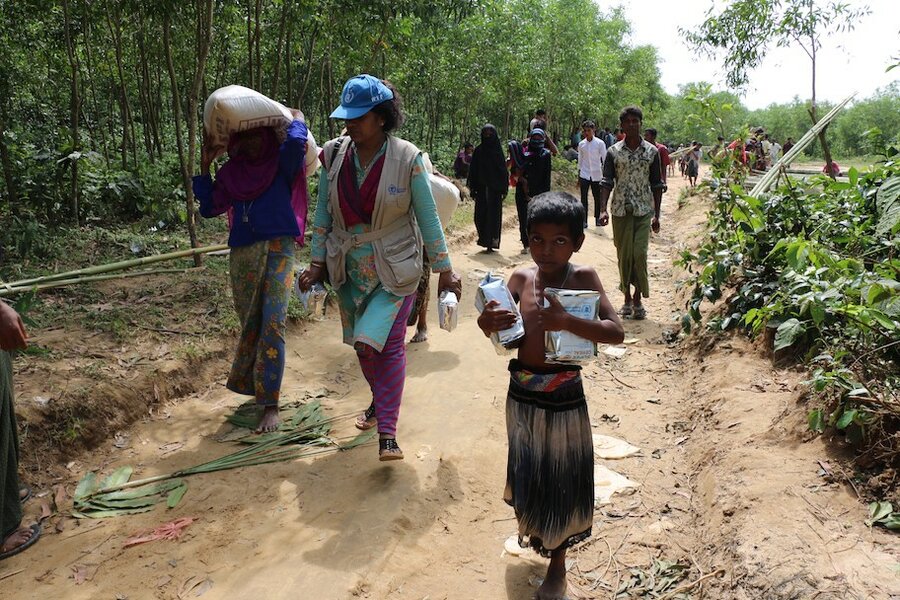 When we get to the simple shelter of bamboo poles and plastic sheeting, we sit down to talk. Rahima sleeps in this space, which is perhaps 3 by 5 metres, together with her four daughters. Her husband was killed in Myanmar. The space barely offers shelter from the element, and no privacy at all for five unprotected women. Or from curious neighbours.
Other women crowd in to join the conversation — everyone wants to talk. Everyone wants to tell their tale of horror about the events that caused them to flee Myanmar and seek shelter in Bangladesh. Fires, bullets, knives. Everyone here has lost a husband, a son, a brother, a father. "We don't want to go back," one woman tells me. "Not until there is peace. And justice."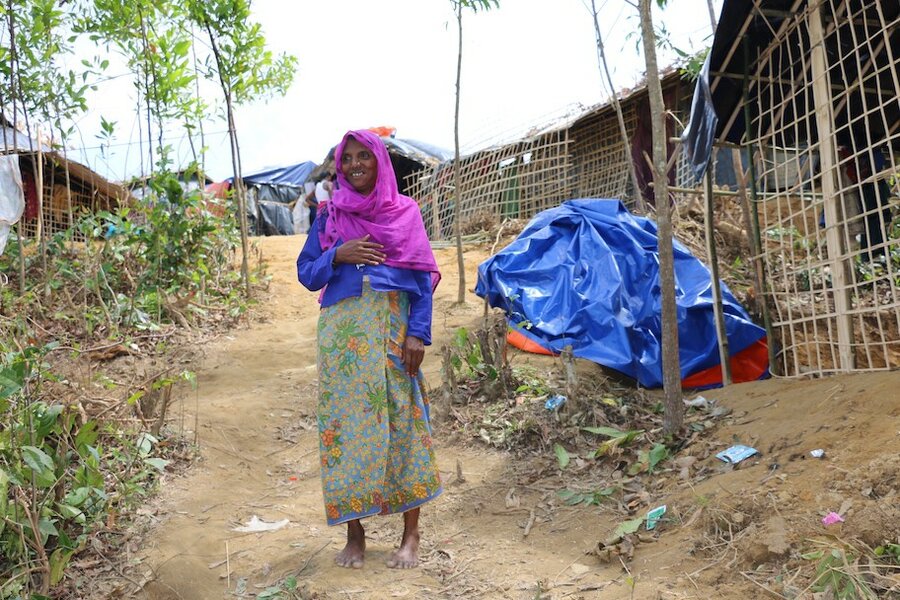 WFP's simple supply of biscuits, rice and baby food seems paltry in the face of such loss and horror, but at least it will lighten the worries of immediate survival. My colleague Bithika explains to the women why we give biscuits, and how to make up the porridge for their babies from the SuperCereal powder we have distributed.
WFP has been providing biscuits to people as they arrive, as a first emergency food when they haven't eaten for days. Now, we are distributing two-week supplies of rice to families. There are so many babies, and the SuperCereal will help them get the nutrients they need to stay healthy during these hard times. The sound of coughing is unmistakable, and the mud we are sitting on is damp from recent rains.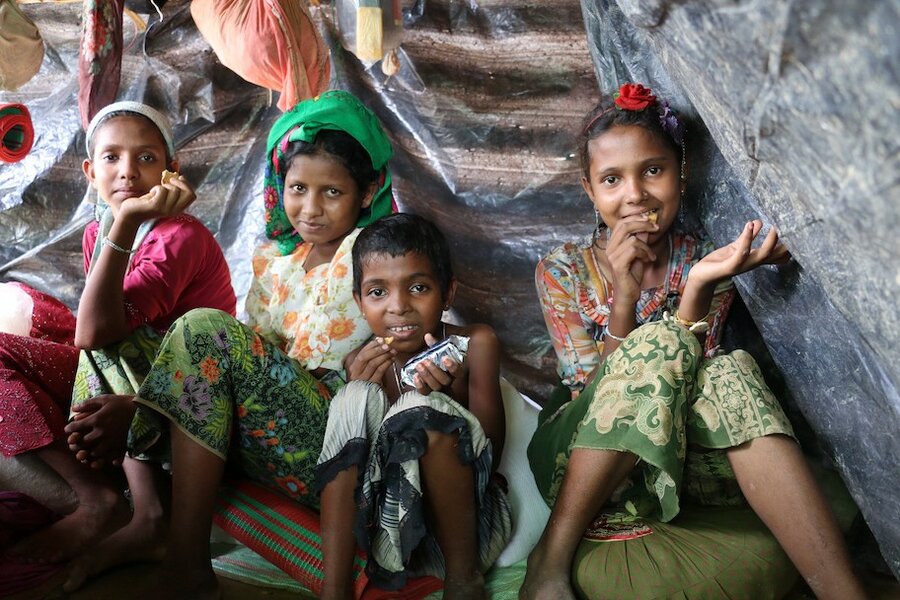 "We cook twice a day," Rahima tells us, gesturing to a burnt patch in the corner of the tent that serves as a kitchen. There isn't much — rice, and someone has given them potatoes. WFP is not alone in the monumental task of keeping these survivors fed; many local and international organizations are contributing, too. The utilitarian diet needs livening up. "One of my daughters is out looking for spices now," Rahima explains.
Someone mentions dried fish and an uproar ensues — where did you get that? Where have they been distributing dried fish? There is a sense of community: everyone knows what everyone has been receiving and shares information. Many of them were neighbours back in Myanmar, and fled together. And now they share their meals, and their tales of survival.
*Names have been changed
You can give life-saving food to hungry children and families today. Donate now >>