The farmers fighting food loss in Uganda
Training in handling harvests to reduce spoiling is ushering subsistence farming towards agribusiness
, Petroc Wilton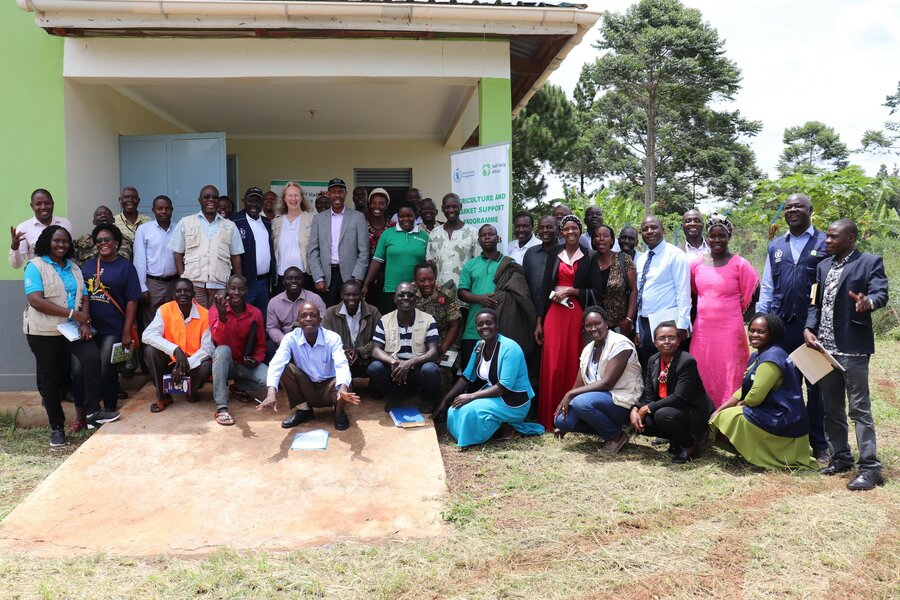 Often called "the breadbasket of Africa", Uganda has a wealth of fertile farmland that could feed its entire population of 39 million, yet hunger is on the rise — farmers there face the daily challenge of firefighting food loss.
Landlocked Uganda hosts more refugees than any other African country — 1.3 million people who have fled conflict in South Sudan, the Democratic Republic of Congo and Burundi.
It's widely acknowledged that sales of surplus staples such as maize and cassava to neighbouring countries, along with cash crops like coffee, could usher both refugee and Ugandan smallholder farmers from subsistence farming into agribusiness. (Refugees are allocated plots of land, too.)
But there's a major barrier: up to 40 percent of the crops harvested in the country are lost to disease, pests, rot — all caused by poor post-harvest handling and storage. That means hunger, malnutrition and lost income for rural farmers, many of whom were already struggling and very vulnerable.
The fight is all too familiar to the farmers of Pakanyi subcounty in Masindi District, in the west of the country.
"We had challenges in post-harvest handling, especially with maize," says Patrick Achikali, chair of Akumuklire Outgrowers' Society in Pakanyi. "When we harvested it from the fields, we never knew how to handle the grains. We didn't even mind if it was raining or not when we harvested. We'd find ourselves with losses."
Achikali adds: "Even if your crops can make you a profit, if you don't handle them properly when you harvest, you find yourself losing a good percentage. We didn't even sit down and calculate the losses after harvesting".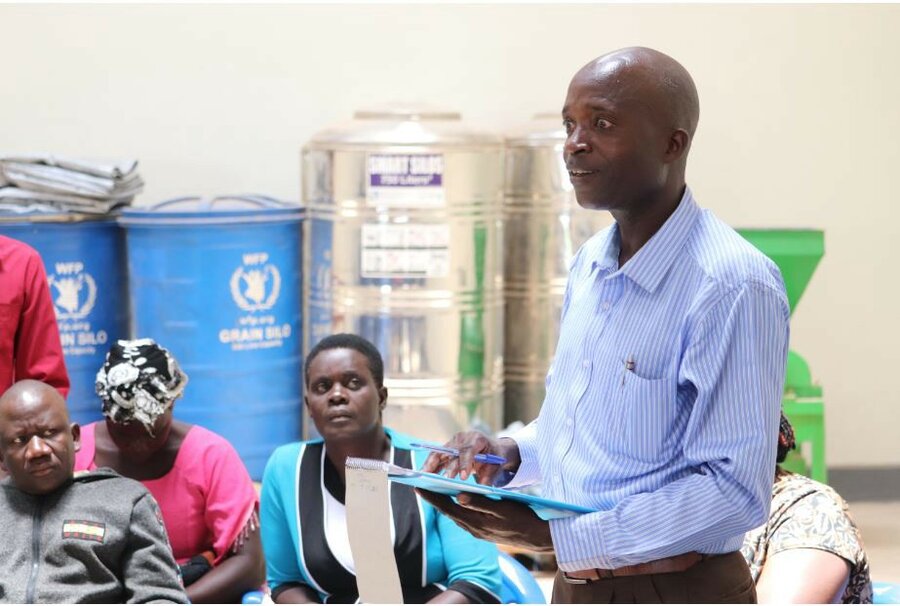 Today, however, the Akumuklire Outgrowers' Society plays a central role in fighting post-harvest losses. It manages a satellite-market collection point: a community storage warehouse, built in 2018 by the World Food Programme and Uganda's National Agricultural Advisory Services organization(NAADS). It is now used by 57 local farmers' groups with a combined membership of 230 people.
Walking around the warehouse, Achikal points out the silos, tarpaulins and sealed grain bags that ensure local farmers can collectively store or 'bulk' their produce in clean, dry conditions, ready to sell at scale when the market price is right.
The facility also serves as a hub for training from WFP and its partners in post-harvest handling methods. Combined with subsidized storage equipment, this training can drastically reduce food losses and increase profits.
"We were trained in how to handle the grain itself — it needs to be handled carefully. And we were trained to measure the moisture content in our maize," says Achikali. "We know the moisture levels that we are supposed to have when bagging it."
His voice echoes across the warehouse, a cavernous space large enough to store 300 metric tons of food. He gestures at the silos behind him, a row of broad, blue plastic and stainless steel cylinders. "When we've measured the moisture and dried the maize, we store it in these silos," he says. "It doesn't go bad, even the insects don't get in. The training has really helped us. We farmers of Pakanyi are really benefitting."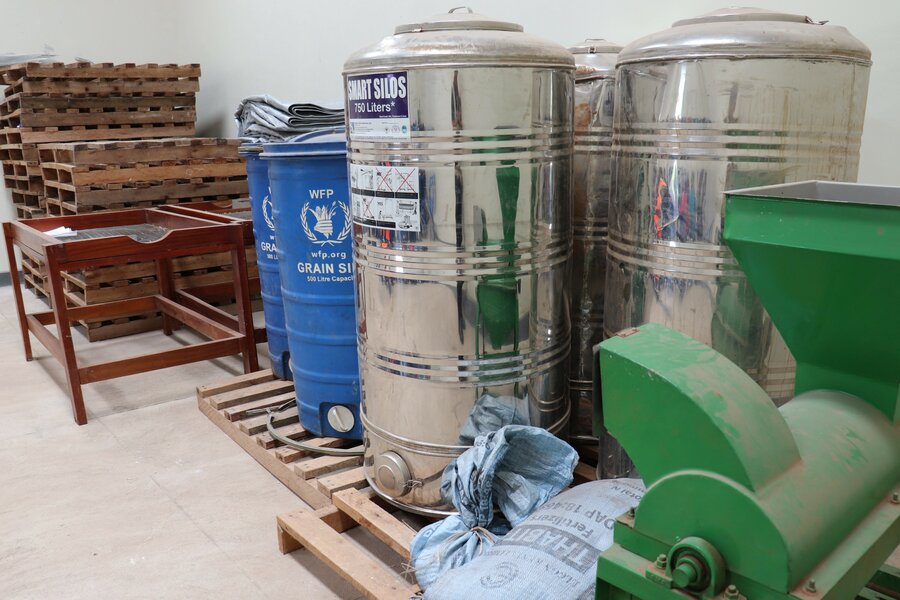 With funding from its international donors, working together with partners such as NAADS and Self-Help Africa, WFP has helped to build dozens of these satellite collection points in Uganda in order to promote better agriculture and support stronger local markets.
As well as storage and post-harvest training, the facilities provide links to local, national and even regional markets. By the second harvest of 2018, the farmers in Pakanyi had collectively sold almost 100 metric tons of maize through the warehouse, making millions of Ugandan shillings in profit.
"Farmers are able to have money for the future, especially through bulking and selling the grains after drying them to a good moisture content," says Achikali — who with his neat striped shirt looks every inch the successful business farmer.
"As you look at me, I'm smartly dressed — just because I can store food in these silos, and then sell when the prices are high," adds Achikali, underlining a critical point: without safe storage, smallholder farmers often have to sell their surviving harvest as quickly as possible, invariably at the lowest price. "Through this training we have been able to buy enough food for our families, and our children are going to school," he says.