Farming at the age of 70 was not part of Shareef's retirement plan
…but neither was being stuck in the middle of a civil war.
, Marwa Awad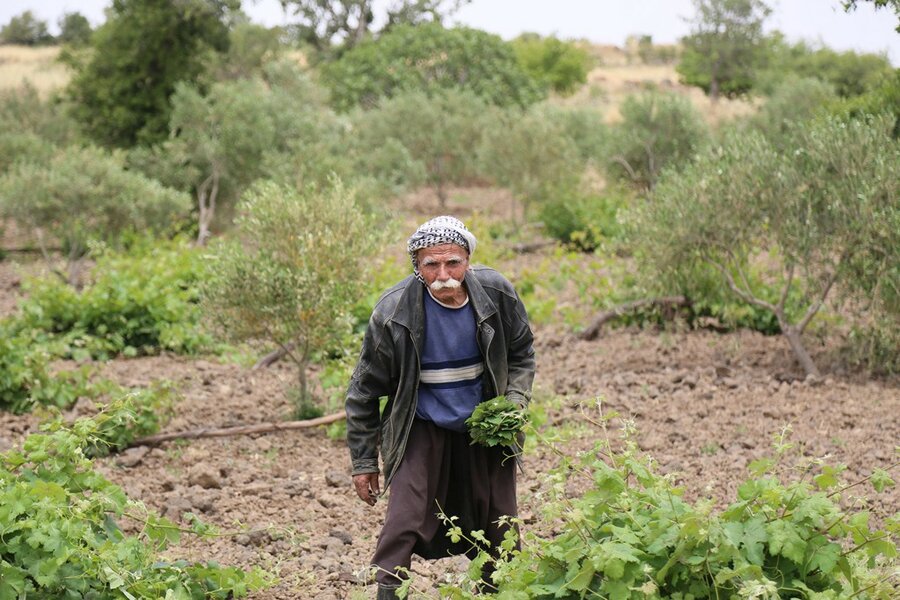 As a young man growing up in Harfa village in north east of Quneitra governorate, Shareef dreamt of moving to Syria's capital city of Damascus to work in construction.
"I was always fascinated by building things and I wanted to pursue construction as a young man," said Shareef, who realised his dream and helped build many buildings in Syria's capital in the 1960s and 1970s.
With enough savings, Shareef eventually bought a piece of land in Damascus where he built his own home. His wife and five children lived a happy life there for nearly two decades.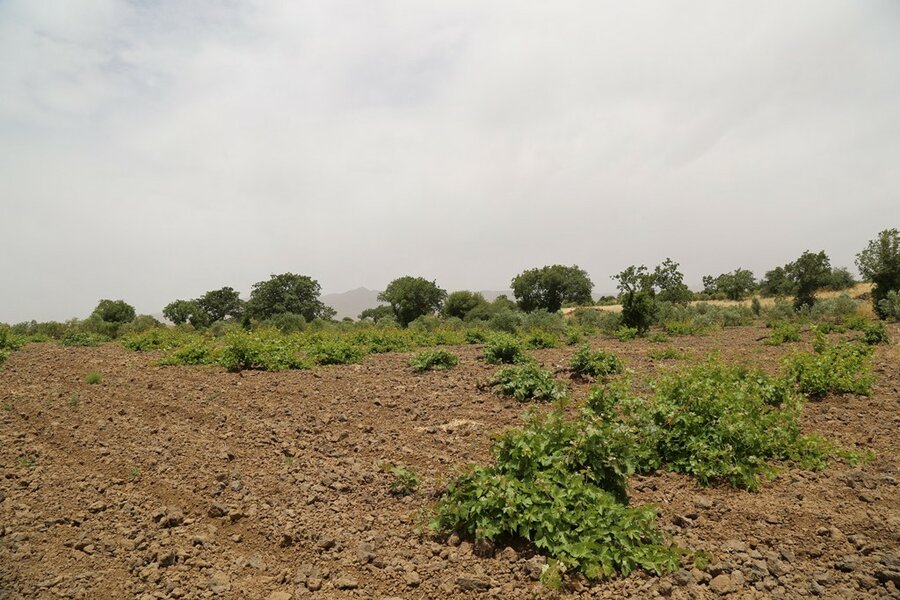 But when violence broke out in 2012, Shareef's house was destroyed as his entire neighbourhood transformed into a war zone.
Shareef found himself with no recourse but to move back to the countryside where he grew up. "We had to flee to stay alive. We went back to my village with very few belongings. Many of the buildings I had helped build in my youth were destroyed in the fighting," he recalled. "It was painful to see everything I had built over the years wrecked and ruined."
Growing is also building
When he returned to his birthplace of Harfa village, Shareef and his family received food rations from the World Food Programme to help them survive after being displaced. With his basic needs covered, Shareef looked for ways to rebuild his life again.
At 70, Shareef found himself faced with the challenge of having to return to manual labour to support his family. The only option he had was to work the land he inherited from his late father.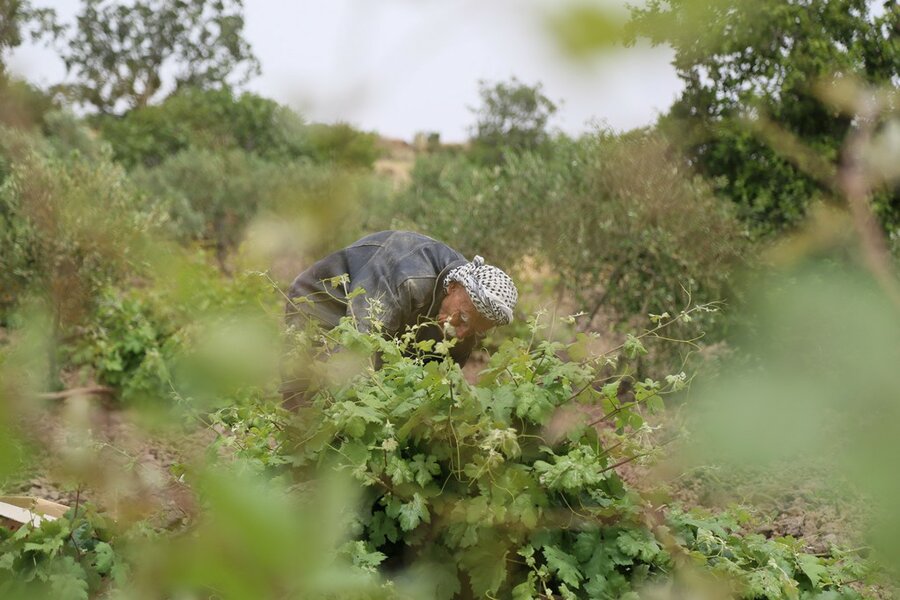 Most of the land had become inaccessible due to fighting save for one acre on which Shareef built a humble shelter for himself and his wife. His children are now married and live separately.
"I found myself returning to my roots this time doing what I avoided as a young man," explained Shareef who now grows his own grape trees and sells the vine leaves in the market for money.
"But, I discovered that growing is also building."
"With a piece of land and some water, you can support yourself and your family. I now spend most of my time on my land," he added.
WFP provides small-sized farmers like Shareef with monthly food rations that allow them to meet their food needs while they work to grow their crops. In 2017, much of the food assistance WFP provided for displaced Syrians like Shareef was possible thanks to generous contributions from Germany.
You can be a lifeline to Syrian children and families who are in desperate need. DONATE NOW.