Go behind the scenes at a WFP warehouse and fleet base
Partnership approach builds skills for the future in eastern Ethiopia
, Paul Anthem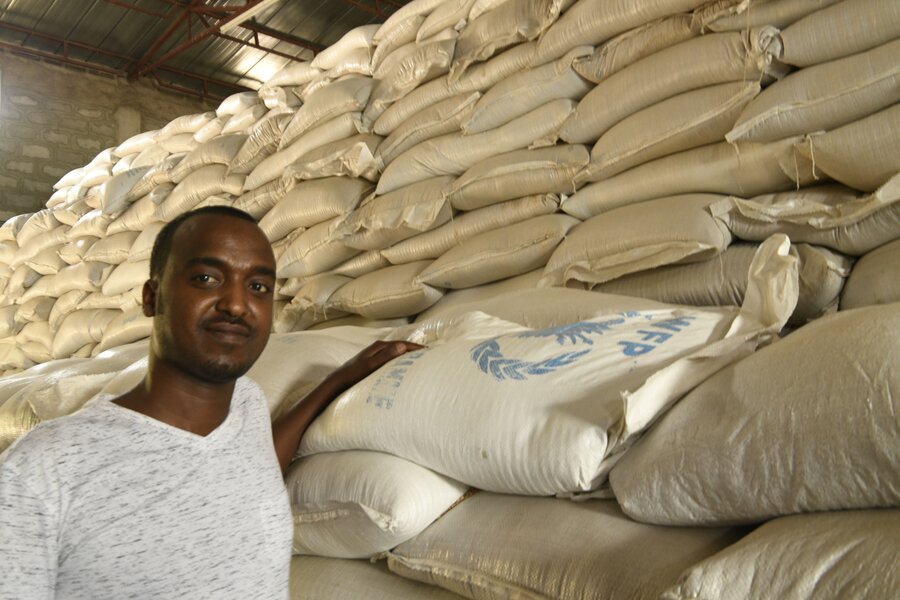 There is more to the neat stacking of food bags than first meets the eye, at WFP's rented warehouse in Dire Dawa, a city in eastern Ethiopia.
Such perfect symmetry makes for accurate counting and reporting — and ultimately helps ensure no supplies are unaccounted for.
In fact WFP has been training Government staff on the same technique at their nearby warehouse.
"WFP has been training porters in stacking bags, so they can count and audit stock better," explains Ihsan Khan, Head of WFP's Dire Dawa office.
Training skills for the future
"We are training Government of Ethiopia staff in a range of warehouse skills. In this way, when WFP is no longer here, there is the national capacity to continue the work that is being done," adds Ihsan.
This training forms part of a package that includes teaching staff from the Government's National Disaster Risk Management Commission about food handling, storage and record keeping. WFP has also installed a network system, with staff available to provide technical support.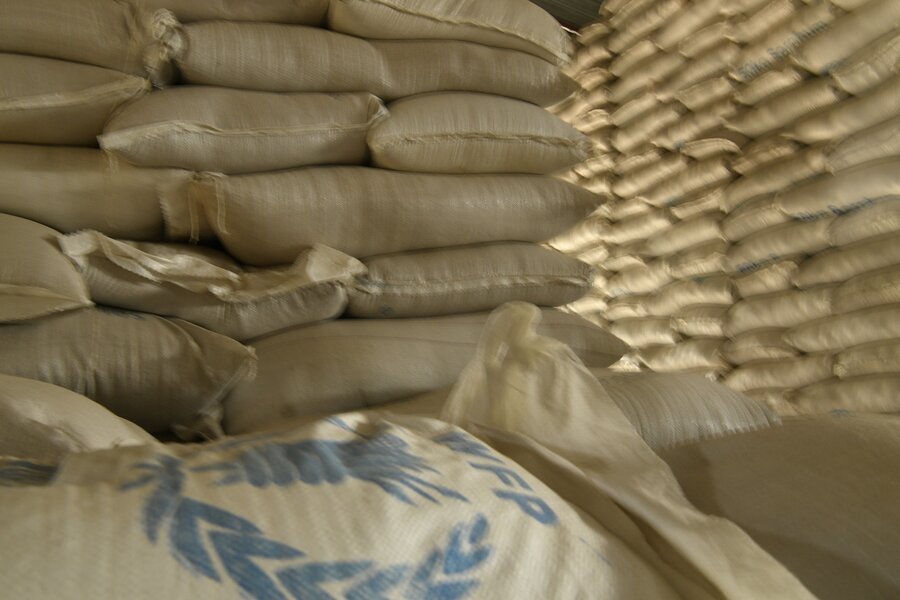 Staff from WFP's Food Management Improvement Project — which checks and monitors goods — work in the Government office, and assist Government warehouse staff with food handling and data recording.
These are skills that WFP storekeeper Fasil Hagos knows well, in his role making sure all the agency's stock is recorded at its own rented warehouse.
"I have to count the dispatch and record everything in the system," he explains. "We make sure the porters are stacking everything properly and also that there is no waste — when there is any spillage, those bags are removed, and the stock is cleaned and re-bagged. We also make sure the warehouse is as clean as possible."
Warehouse serving a vital role
The importance of this WFP warehouse, and the two others like it in Dire Dawa, has once again been brought into focus after the huge increase in the number of people internally displaced over recent months, with violence driving families from their homes and into camps in nearby East and West Hararghe. This warehouse provides food for those people, as well as those affected by drought in the neighbouring Somali Region, with 2,500 tonnes of bagged food stored here at any one time to ensure a rapid response by WFP when an emergency happens.
Across town, the importance of WFP's logistics operations, and of a partnership approach with the Government in responding to communities' needs, is again evident.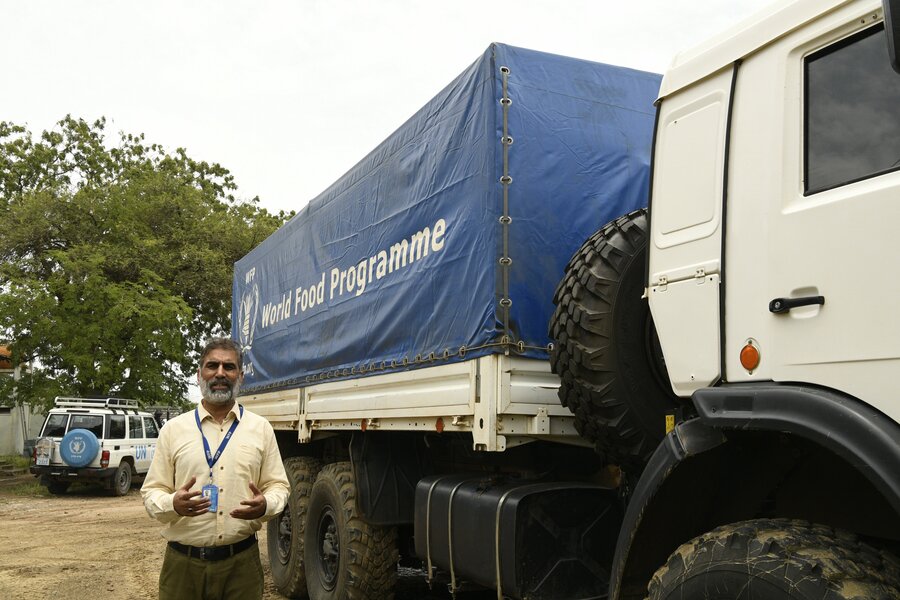 The site lay abandoned for several years. Now there is a steady hum of mechanics at work and truck engines starting up, at what has become a fleet base for WFP's vehicles.
"It was a mechanical workshop for the Government's fleet ten years ago," explains Ihsan. "So that gave us an idea: why not establish a good workshop for our own truck maintenance? After a bit of negotiation, the Government gave us the premises free of charge and now we have a fully established, maintained workshop with our own mechanics and drivers."
"Again, if WFP at some point in the future decides to move their fleet from Ethiopia, this fully functioning facility can be handed over to the Government for their fleets. So this will be a facility that the Government can use in the future."
New trucks set to arrive
The site currently has 26 trucks, serving areas including East and West Hararghe zones, Afar region, and the cities of Gode, Jijiga and Dire Dawa. Ten new trucks will arrive later this month, increasing the delivery capacity of food that can be supplied via the site to 2,250 metric tonnes per month.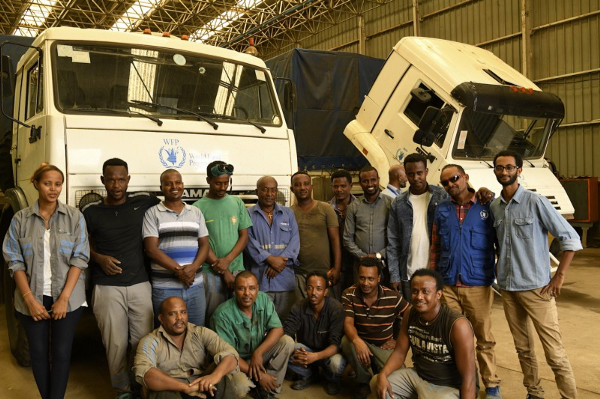 WFP's Fleet Management System allows staff to keep track of details such as maintenance records, fuel supplies and location of the vehicles.
"We carry out regular service and maintenance — we have to be ready at any time when needed," says Fleet Manager Mohamed Husseinaden.
"If WFP-contracted transporters cannot supply food in time, we use the WFP trucks so as not to delay distributions or deliveries to the beneficiaries," explains Mohamed.
On this same site, WFP has also provided the Government with four Mobile Storage Units of around 2,000 metric tonnes' capacity, as a further example of how the partners are working together.