Once embroiled in a brutal civil war, the two Sudans now fight side-by-side against their common enemy — hunger
, Tomson Phiri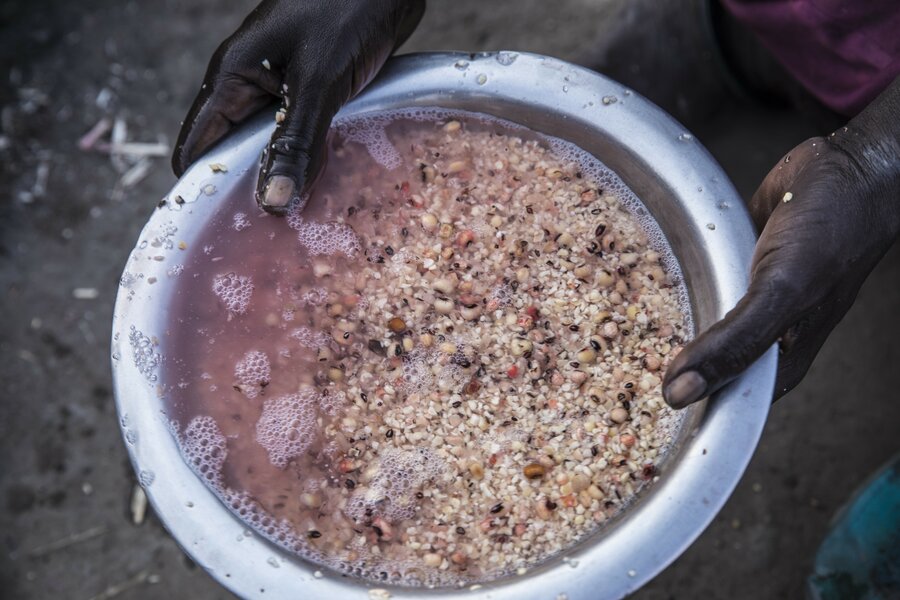 Sudan used to be one big country. In 2011 it split into two. South Sudan, the newly independent state, was born. But Sudan and South Sudan share more than a name. Take the simple grain farmed in the north and exported to its southern neighbour, for example. It is cementing an age-old relationship.
Humanitarian ties
In 2014 Khartoum and the South's capital, Juba, signed a treaty to open transport-corridors for food supplies to reach the more vulnerable South Sudanese by both road and through the River Nile which connects the two vast countries.
"We can deliver food quicker to more people at a time of increased needs."
Along with the much-needed relief supplies to millions in need in South Sudan, the corridors, provide smallholder farmers with much-needed business during what are financially hard times.
Cargo-packed trucks bump their way from the north into the South in what is now a regular journey. Since the Memorandum of Understanding was signed in 2014, more than 200,000 metric tons of food assistance has been transported from the north through the towns of Aweil, Bentiu and Renk.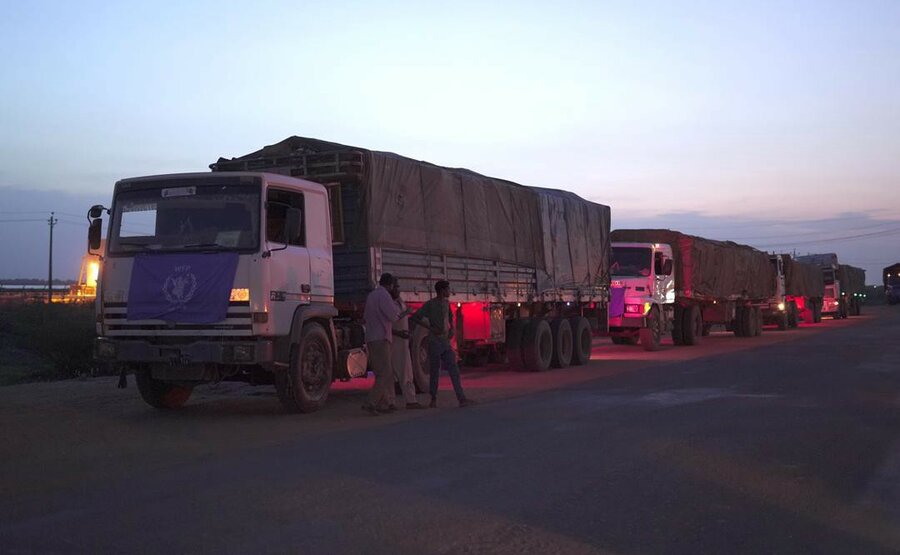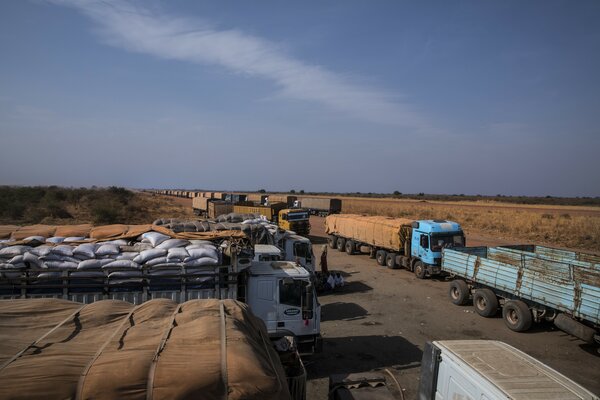 "The cross-border operation allows us to buy and deliver efficiently — cutting back on delivery times and drastically reducing operational costs related to air operations," says Ronald Sibanda, WFP's country director in South Sudan. "This means we can deliver food quicker to more people at a time of increased needs."
Severe food shortages
South Sudan's food security situation is dire. Hunger is expected to reach its peak in the period between May and July. Figures suggest nearly half of South Sudan's population of 11 million face severe food shortages and some six million people are unsure of where their next meal will come from.
The World Food Programme is ramping up its response to provide various kinds of support to some 5.4 million people by the end of the year.
"By June, WFP had pre-positioned 173,000 metric tons of food in 60 areas, ahead of the rainy season when roads in South Sudan become impassable," says Sibanda. "This is 66,000mt more than the same time in 2018." Most of this was delivered to South Sudan through the corridors.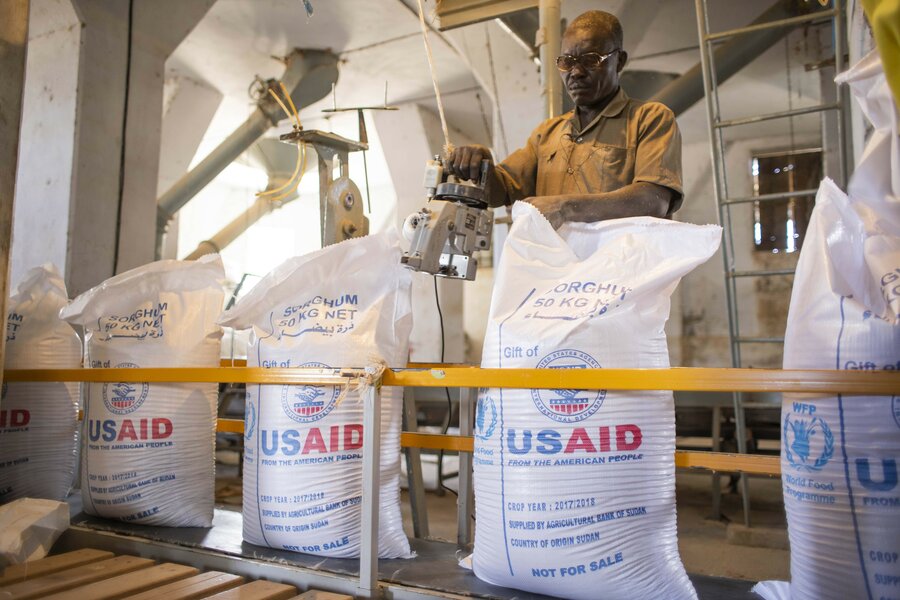 The corridors were initially established as a cheaper and faster way of transporting food supplies from the United States, arriving through Port Sudan, directly to the conflict-affected vulnerable people in South Sudan's hinterlands.
A partnership between the U.S. and WFP's office in Sudan to boost local agricultural production is now paying dividends. Increasingly, a large portion of sorghum is sourced locally in Sudan. Often from small-scale farmers, where 60 percent of the workers are women.
Food basket of Sudan
Following a reasonably good 2018 harvest, WFP purchased 110,000mt of sorghum from the Strategic Grain Reserve of Sudan. More than half of the sorghum was shipped to South Sudan.
Sudan's unique geographical location enables it to be a strategic regional logistics hub. Humanitarian aid can be dispatched to insecure and often landlocked countries nearby.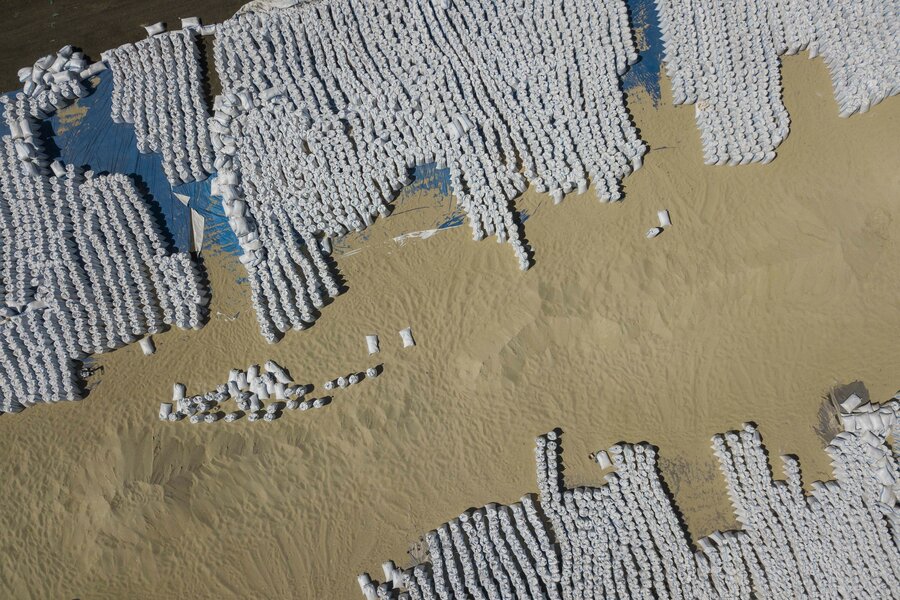 The sorghum is produced in Gedaref state, home to some of the largest silos across eastern Sudan. It is the richest state in the country in terms of agricultural production and is considered the food-basket of the country, possibly the whole region. The region produces sorghum, millet, sesame, groundnuts and many other crops. Sudan expects sorghum production in the area to be high this year.
The strategic reserve of the Sudanese Agricultural Bank maintains huge silos in Gedaref, with a combined storage capacity of nearly 500,000 metric tons.
Yet, the huge silos are unable to absorb all the production from local farmers, and underground storage has to be used.
This can keep grain for up to three years. Airtight conditions keep weevils and pests at bay. The sorghum, which is dug out from underground storage facilities, is shipped in bulk on trucks and taken to the silos for sieving.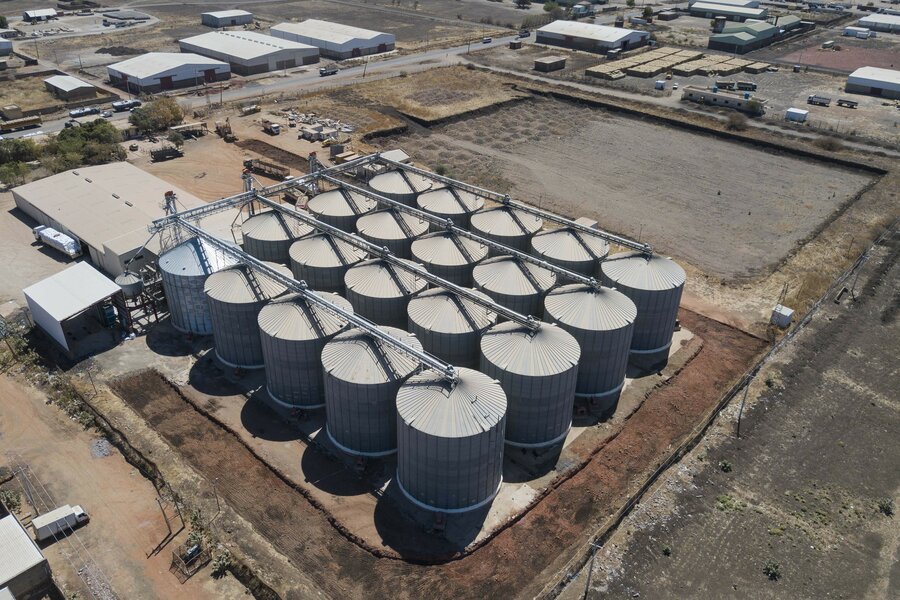 A visit to one such underground storage is like a trip to a bee farm – complete with beehives, except with departing and arriving trucks. More hands make light work as workers sings songs to lessen the burden and pass time in the scorching heat. The sorghum then flows through silo cylinders towards bag-filling zones.
Once loaded, the bags are stitched up and loaded on haulage trucks, ready for the journey to the South, possibly with little understanding of who might consume it and how it saves the lives of some of the most vulnerable communities across the border. This year, WFP is due to purchase a further 120,000 metric tons of sorghum to support its activities in both Sudan and South Sudan.
Additional reporting by Belinda Popovska in Sudan