The grandmother inspiring women and girls to dream big Bangladesh
World Food Programme support in Cox's Bazar enables women like Khurshida to realize untapped potential — at last
, By Nalifa Mehelin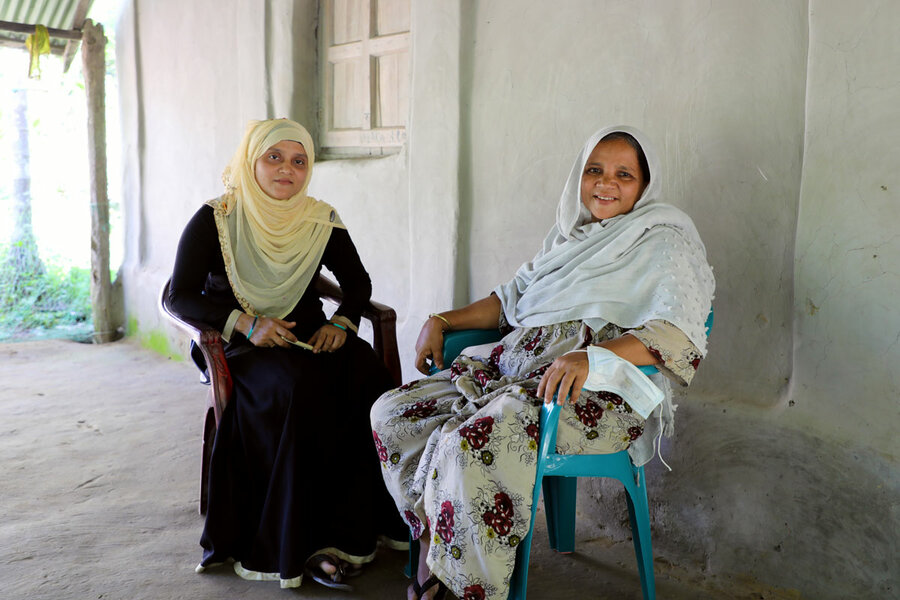 This article marks International Women's Day 2021: 'Women in Leadership, achieving an equal future in a COVID-19 world'
"Women in Bangladesh were not allowed to go outside of their houses before," says Khurshideh Begum, recalling her days as a young bride. Now a grandmother in her early fifties, she is sitting in the yard of her home in Cox's Bazar, Bangladesh. 
When a visitor came, they had to rush inside, she says. She did emerge eventually — to raise a family and, with the help of the World Food Programme (WFP), start her own business. 
Women like Khurshida are trailblazers of inclusion, representation and agency in a country where independence is far easier to achieve if you're a man.
'I used half my profits to buy education materials for my daughters and the rest to buy nutritious food for my family'
Khurshida is a participant in a WFP livelihoods programme focused on nutrition and food security that provides vulnerable women with skills training and financial literacy, as well as cash grants to start their own business.
Launched in 2012, it currently supports a record 45,000 women in Cox's Bazar. Last year alone it helped kick off 800 new businesses.
WFP also works with the Government to support 100,000 women from the most vulnerable districts across the country, helping to create self-employment opportunities. 
Born and raised in Teknaf, one of the poorest sub-districts of Bangladesh, Khurshida was married at a young age.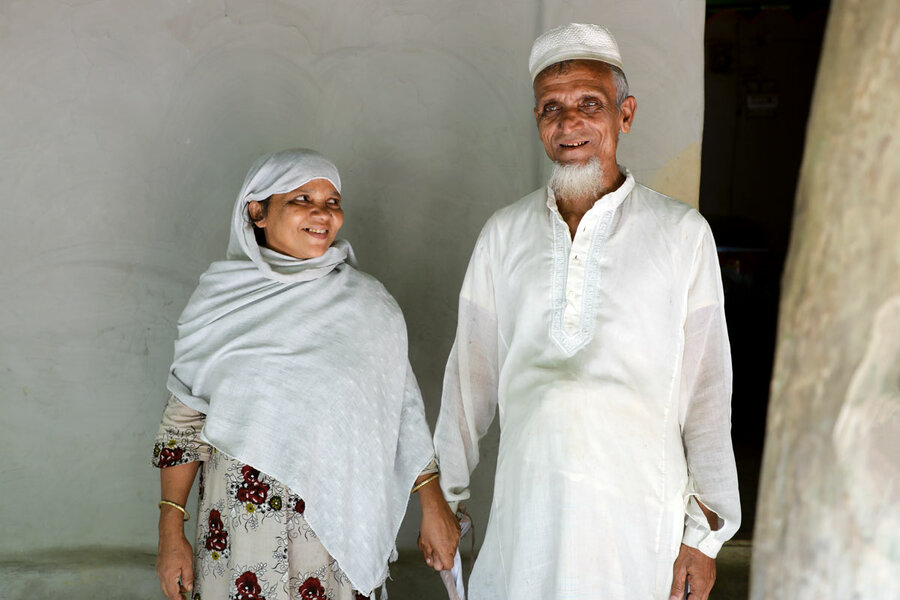 With the limited income of her husband, she was expected to take care of their five daughters and two sons. She was determined to provide an education for her children, especially for her daughters. "I told people that my five daughters are no less than five sons," she says. "If they are well-educated, they can support just like a son can."
Going from job to job she eventually enrolled on a WFP project where she received cash grants to start her own business.
"In the beginning, I used half my share of profits to buy education materials for my daughters and used the remaining money to buy nutritious food for my family," she says.
'Just like I was inspired by my mother, I want my daughter to be inspired by me'
Gradually, Khurshida expanded her business. Today, she serves as the secretary of the Babui support group, one of the many WFP backs in Teknaf. Remarkably, this is on top of her vegetable and poultry business farming and poultry business.
Khurshida's generation took small steps towards positive change that, over time, became big steps. What does that change look like?
 
"Gradually, people have come to realize that women can also do many things in society if they are given the opportunity," says Arifa, Khurshida's eldest daughter. 
Arifa is one of the first women to graduate from high school in her community and inherited the same determination as her mother. Now she works as a community health worker in her home district.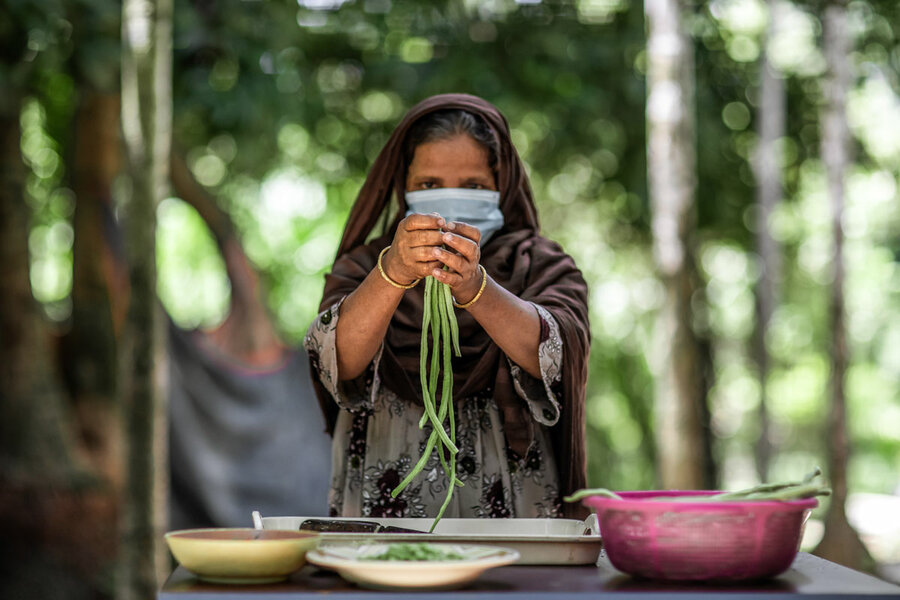 "When I was a child, I saw that my mother worked for the wellbeing of other people. I decided to do the same when I would grow up, to work for humanity and stand by people in need." Now a mother herself, Arifa beams with pride when she says, "Just like I was inspired by my mother, I want my daughter to be inspired by me."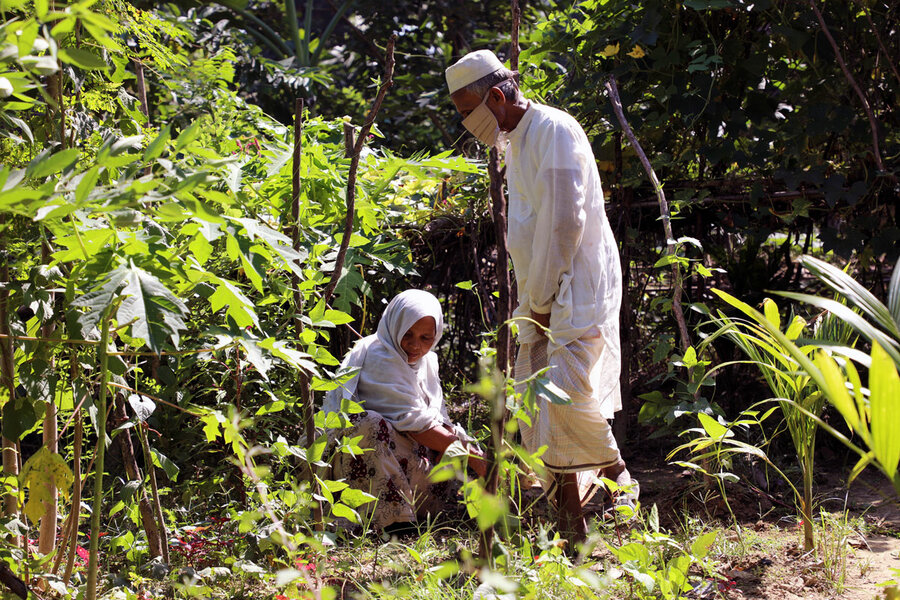 Azizur Rahman, Khurshida's husband and Arifa's father, welcomed the idea of Khurshida starting a business, though he had not expected his daughters to study past Grade 5. The cost would have been hefty for him without his wife's contribution, he says. In a society that in many ways shuns women, this family shows it's possible and important for many more girls and women to dream of a life outside their home.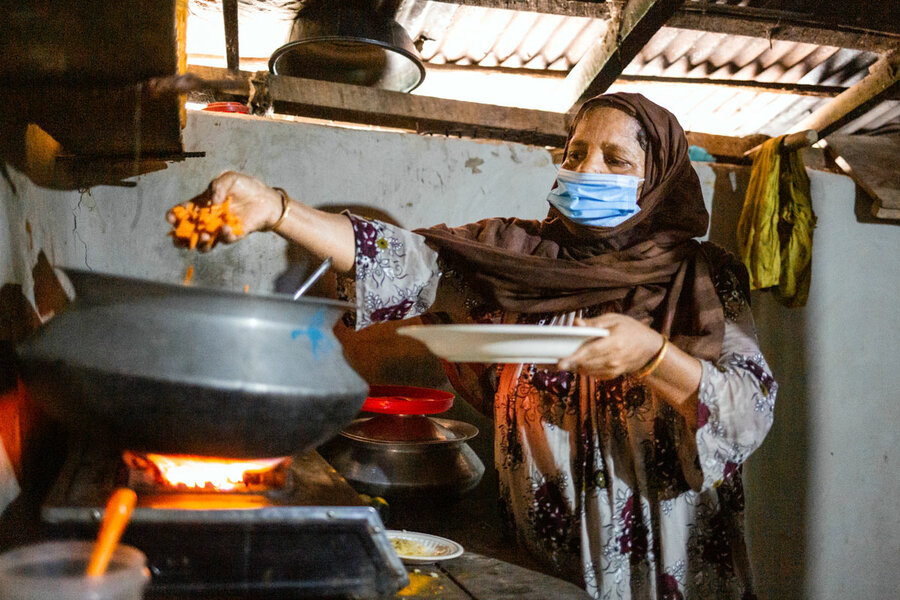 "Inspired by our family, others have sent their children, especially their girls, to school," says Azizur.
Bangladesh ranks highest in the Gender Gap Index in South Asia. While gaps and inequalities remain, much progress has been achieved through women like Khurshida who have come out of their houses and claimed their opportunities. Khurshida's choices have paved the path for and inspired the next generation to be independent, brave, and confident.
Khurshida say: "If we are given enough opportunities, we women can step forward."
.