Growing plants without soil in Sudan
The World Food Programme is using hydroponics to empower women and create a hunger-free world by 2030
, Belinda Popovska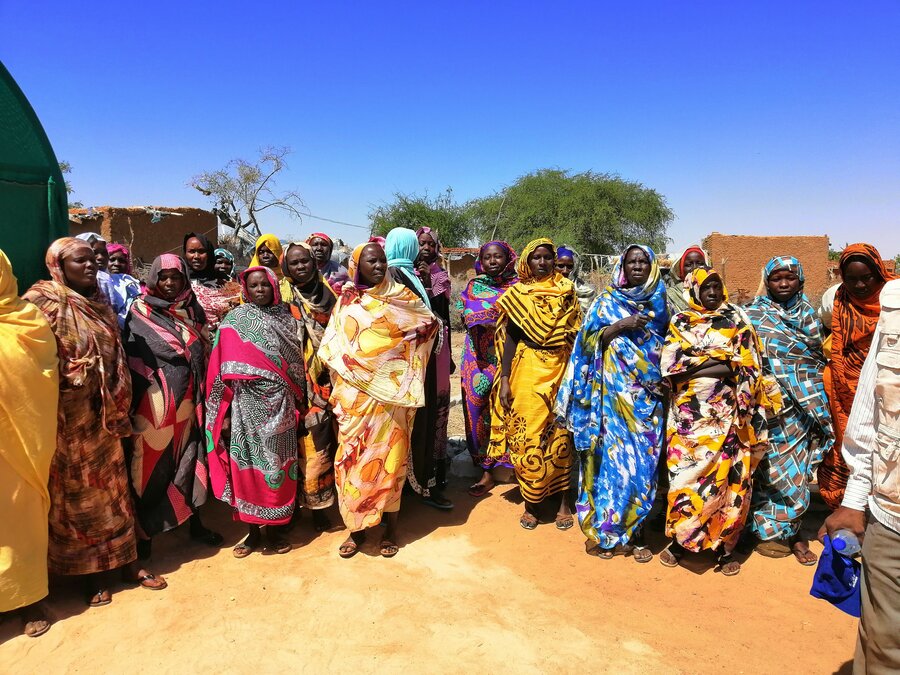 Many years ago, the conflict in Darfur forced Mariam Adam Mohamed and her family to flee their village in Serf Omra in search for safety. After a long journey, the family found its way to Belail camp. The camp has been home ever since.
Some of Mariam's eight children were born in there. Not surprisingly, they are more familiar with life in the camp than in the village of their mother's origin. After she had fled, Mariam returned to her village only once to meet her parents, siblings and extended family.
A safe haven
Belail camp is home to some 28,000 people, including a mixture of internally displaced people (IDPs) and 4,000 South Sudanese refugees. While some had returned to South Sudan, many were forced back to the camp due to further conflict in 2013. Again, they sought shelter in the same camp, but this time and as Sudan was split into two countries — they are coming back as refugees.
The World Food Programme (WFP) is finding new ways to engage women in the camp, beyond its traditional food assistance. More than 100 women are now benefiting from the newly introduced Hydroponics Project.
"Now our children can drink quality milk from our healthy and well-fed goats."
WFP has been piloting this innovative, environmentally friendly project in the camp to help its residents grow plants without the need for soil or excess water. The women actively participate in running the project as a group, believing it can help them address basic needs and improve their livelihoods. Fodder is grown collectively and used to feed their animals.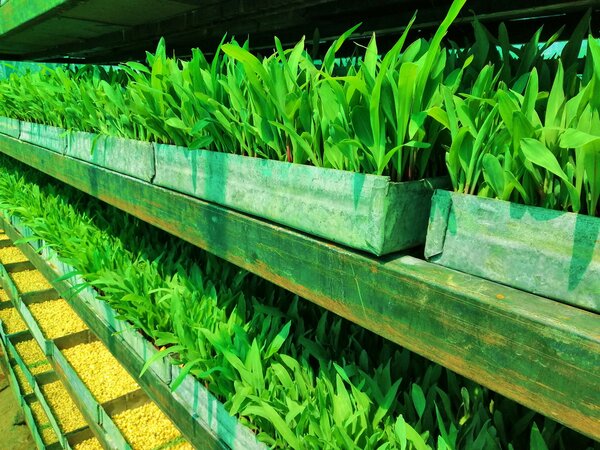 The project provides a safer environment for women like Mariam who raise animals at home. They can now avoid walking to collect fodder outside the camp, where they can be exposed to different types of violence, including theft, rape or even abduction. It also helps to reduce the potential for grazing land disputes that normally erupt during the lean season from July to December each year.
"This project has helped unify and transform our community. We work together to clean trays and water the plants throughout the process. We even provide advice to each other regarding the well-being of our animals," says Mariam.
The hydroponics project also provides healthier fodder options for animals instead of dry sorghum canes, groundnut leaves or grass. "Now our children can drink quality milk from our healthy, well-fed goats and we can sell our animals at competitive market prices to make some money," she adds.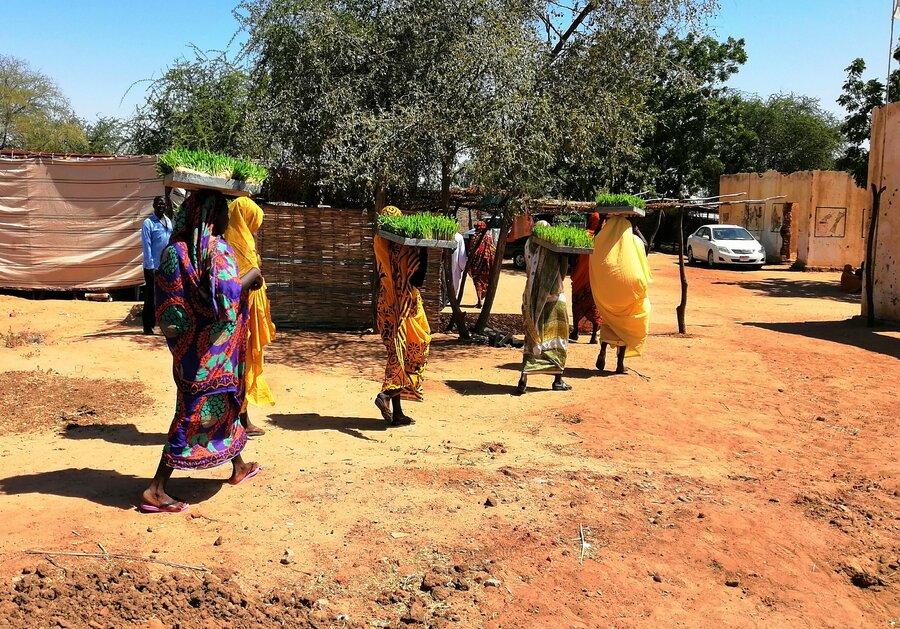 The group of women work as a team throughout the production process. Together, they soak the seeds in buckets for two days, lay them on the ground for germination and then move to the hydroponic unit where they grow into animal fodder. The whole process takes about nine days.
Innovate to reach Zero Hunger
The hydroponics project was launched through WFP's Innovation Accelerator, which provides opportunities to support food insecure communities in harsh living conditions. Most have limited access to viable and sustainable livelihoods — the little things that make life seem normal through long periods of instability.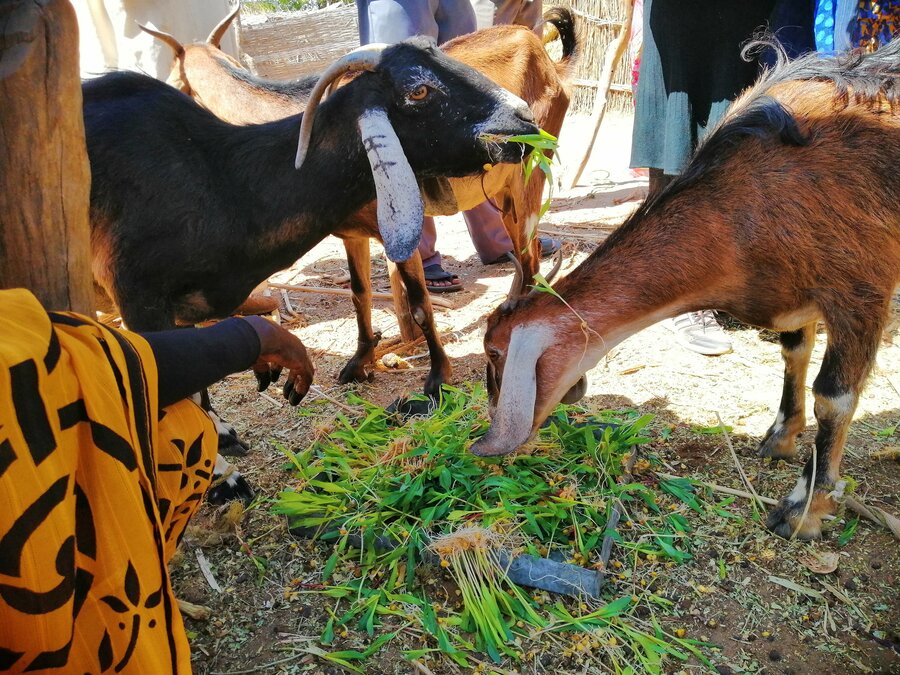 Following the success of the trial in Belail camp, WFP plans to expand the project across Sudan. The projects will target geographical areas with long term displacement issues and drier climates. This will enable WFP to continue supporting vulnerable groups and provide another tangible way to foster resilience within communities.
It gives a sense of hope to women like Mariam who wish to live beyond survival mode and rebuild a life with a sense of dignity and purpose.
The project now aims to have more hydroponic units accessible across camps to develop the resilience of communities and empower women, giving them more choice. This will allow them to save money previously spent purchasing fodder from the market, provide alternative and safer options to collecting food from the wild, and make their animals healthier and more attractive for the market.