HIV-positive people in Malawi are winning a boost from WFP
Hunger makes medication ineffective but nutritional support from WFP is putting lives back on track
, Francis Thawani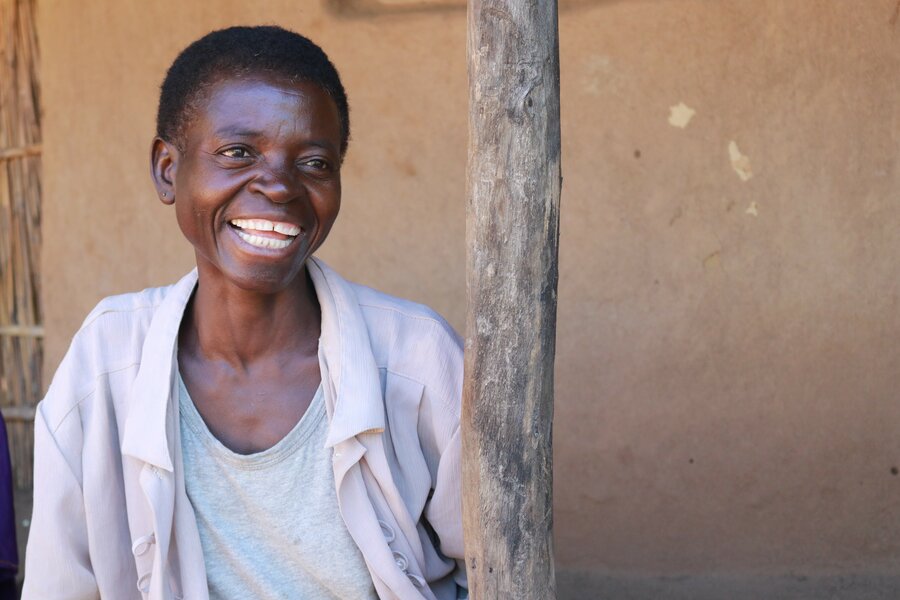 "I was so thin and weak that when the wind blew, I felt like I was being pushed and carried off the ground," says Esther Ngwilima, from Kakhoma Village in the central district of Dedza in Malawi. At the time, she weighed only 29 kilograms (64 pounds).
"As you can see, now I'm stronger," she says. "I go up the hill to cut and collect grass to thatch my house in time for the rainy season," she says.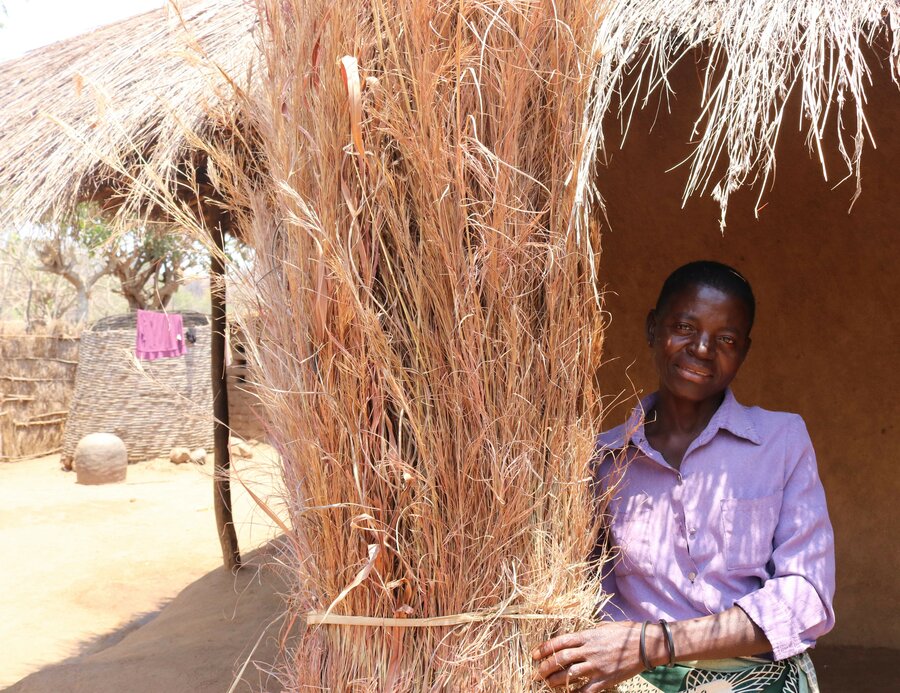 Esther tested positive for HIV in 1997, and she has been treated with antiretroviral therapy (ART) ever since. However, in December 2018, due to hunger and malnutrition, Esther began wasting and started receiving ready-to-use therapeutic foods and vegetable oil at Ntakataka Health Centre.
"I started receiving 9 kilos of fortified blended flour and one litre of cooking oil per month. Within weeks, I regained energy and weight." With nutrition support from the World Food Programme (WFP), Esther gained 17 percent of her body weight — she is 34 kilos now. "Even my family friends noticed the change, and we were all happy," says Esther.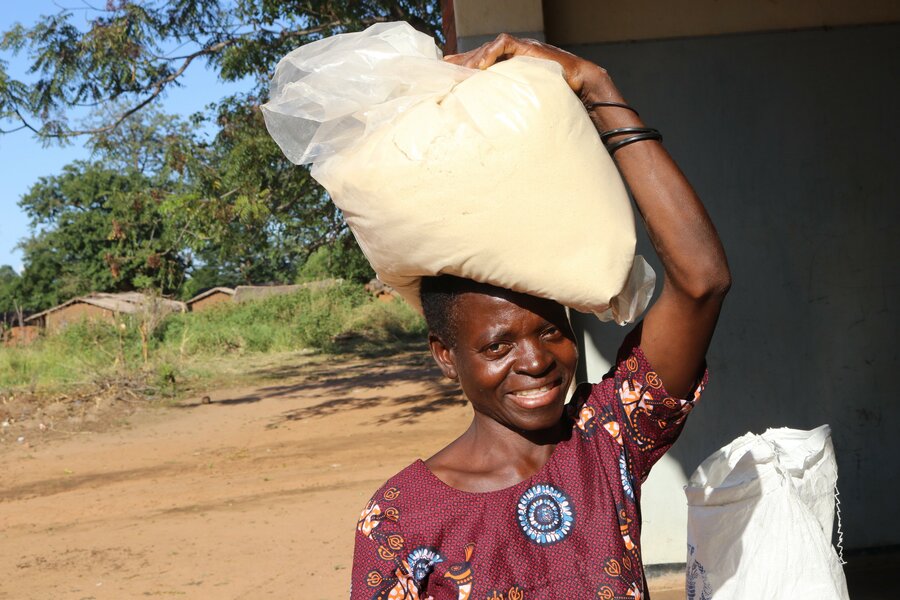 "I now have the appetite to eat, unlike before. When I wake up every morning, I always want to eat. I no longer fall sick as frequently, and the food support has boosted my response to treatment," she adds.
The nutritional support helps Esther make the most of her monthly dosage of antiretroviral drugs so she does not have to make the long trek to the health centre.
ART can provide effective treatment for people living with HIV and Aids, but for the treatment to work, adequate nutrition is required. At the same time, people living with HIV and Aids are particularly vulnerable to malnutrition. WFP in Malawi provides nutritional supplements to adults and adolescents living with HIV and Aids to help them with both malnutrition and their condition.
With support from Irish Aid, WFP has been assisting about 130,000 malnourished adults and adolescents on antiretroviral and tuberculosis treatment in 21 districts of Malawi. In a country where 970, 000 are on life-prolonging antiretroviral therapy, WFP is the only partner supporting the Government in delivering nutritional support to people living with HIV and Aids.
In Malawi, WFP's food and nutrition assistance is an essential and cost-effective means of enhancing the success of ARV and tubercolosis treatment. WFP is providing nutrition support, helping to enhance and sustain gains made in the fight against HIV.
Learn more about WFP's work in Malawi