Homeless for six years, Syrian mother returns to Aleppo
How the World Food Programme provides a helping hand for families returning to their homes after years in displacement.
, WFP Middle East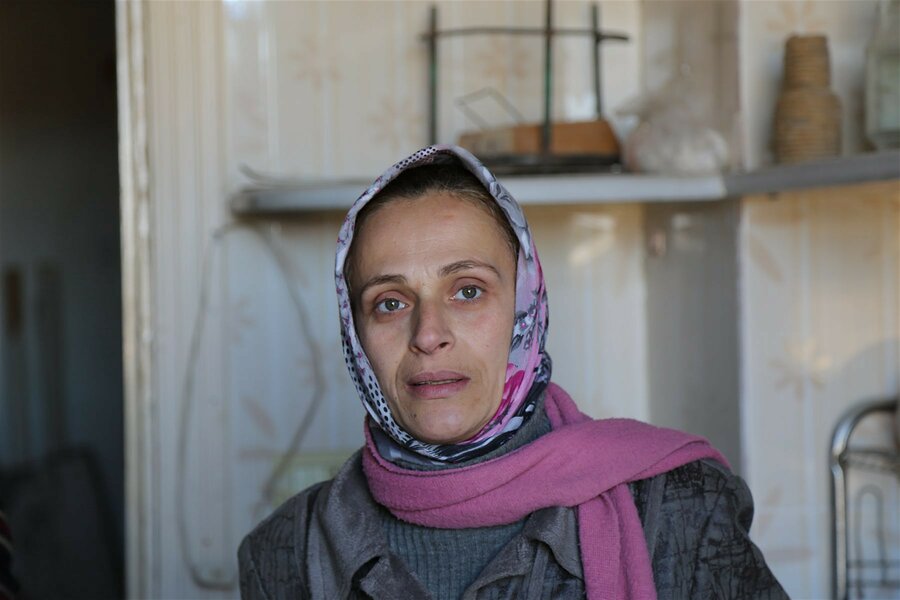 After six years of living in fear Salma Salim has finally returned to her home in Hanano in a formerly besieged part of Aleppo, Syria. The 45-year-old mother of three is among tens of thousands of Aleppo residents who chose to return to the ruins of homes, after the fighting stopped in December.
She was one of half a million people receiving food assistance from the World Food Programme in shelters located in the accessible parts of Aleppo city.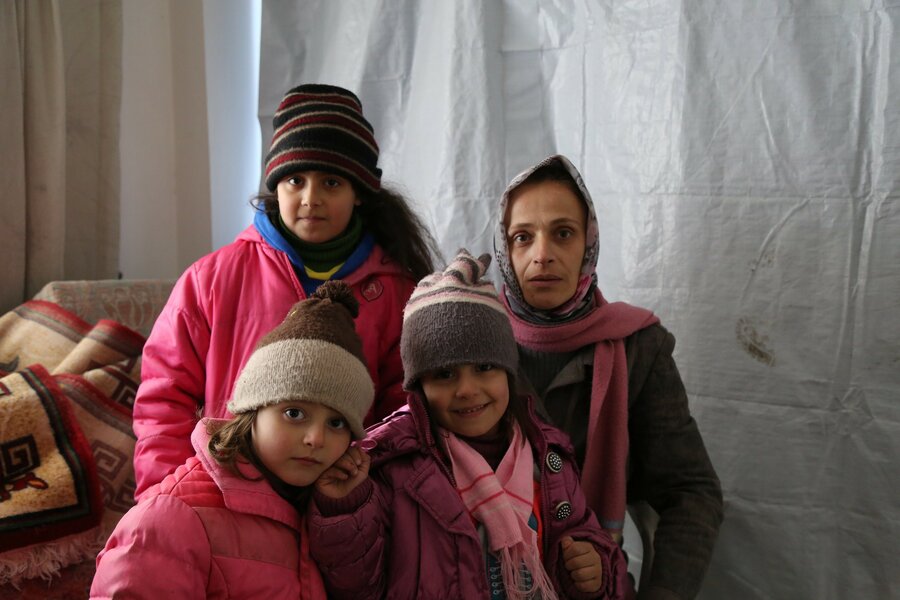 Forgiveness
After returning to her home in late January, Salma saw how the war and destruction spared no one. Her home was in ruins, but so were all of the other homes in her neighbourhood.
"The moment I laid my eyes on my building and saw the damage caused to my home, I forgot all the anger and thought: God I hope no one was hurt!" Salma said.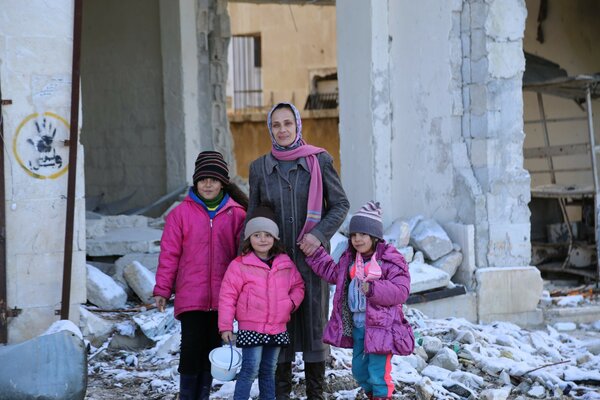 Surviving in wartime as a single mother
The conflict had forced Salma out of the place where she lived and worked for two decades. She had been living in displacement in Aleppo city since 2011, moving from one shelter to another. Salma's husband abandoned the family soon after their displacement and she had to shoulder the heavy burden of supporting her three daughters alone.
"My twin daughters Lama and Siba don't know what home is. For six years we lived on humanitarian assistance and any charity we received," Salma said.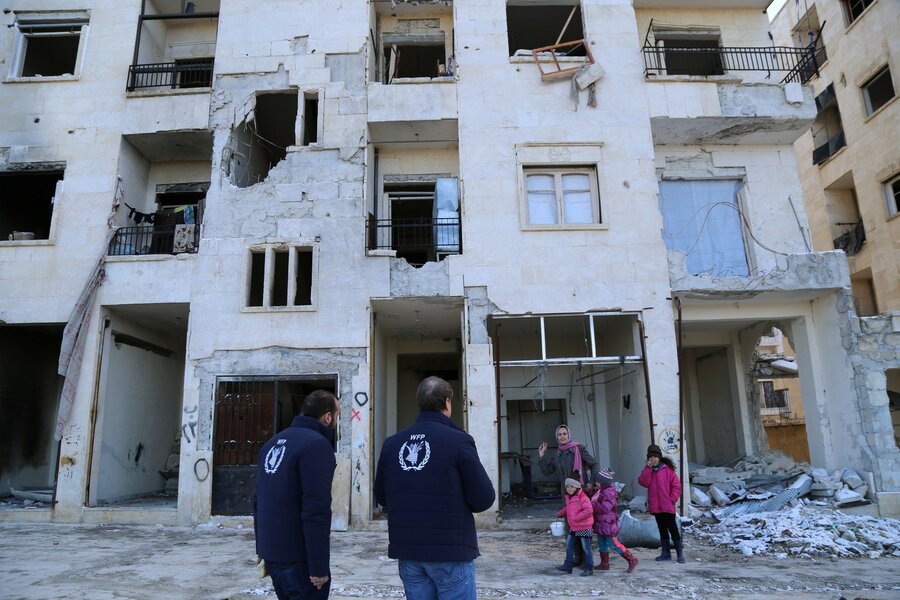 Salma's main concern now is affording the cost of rebuilding and refurnishing her apartment. With the drastic inflation of the Syrian pound, the costs of rehabilitating homes will be a great financial burden on most vulnerable and displaced people in the country.
WFP is helping thousands of returnees including Salma, providing them with daily hot meals, fresh bread and family food rations to meet their food needs. Schoolchildren in the formerly inaccessible parts of Aleppo now receive daily nutritious food at school through WFP's school meals programme.