How cleaner energy can also reduce security risks to Rohingya refugees
Women especially vulnerable while collecting firewood
, Simona Beltrami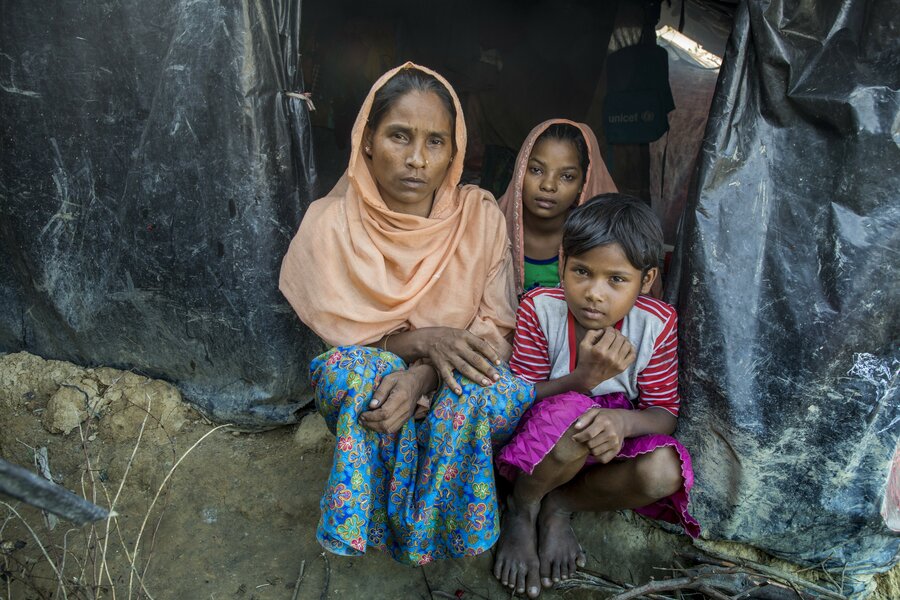 The World Food Programme (WFP) is providing life-saving food assistance to around 680,000 people who have escaped violence in Myanmar.
Families settling in the sprawling refugee camps around Cox's Bazar receive WFP monthly rations of rice, lentils and oil.
However, making a meal out of these ingredients can be a challenge. Almost all refugee families rely on open fires to cook, but firewood is too expensive to buy on the market. As a result, some resort to trips to the forest to collect wood themselves.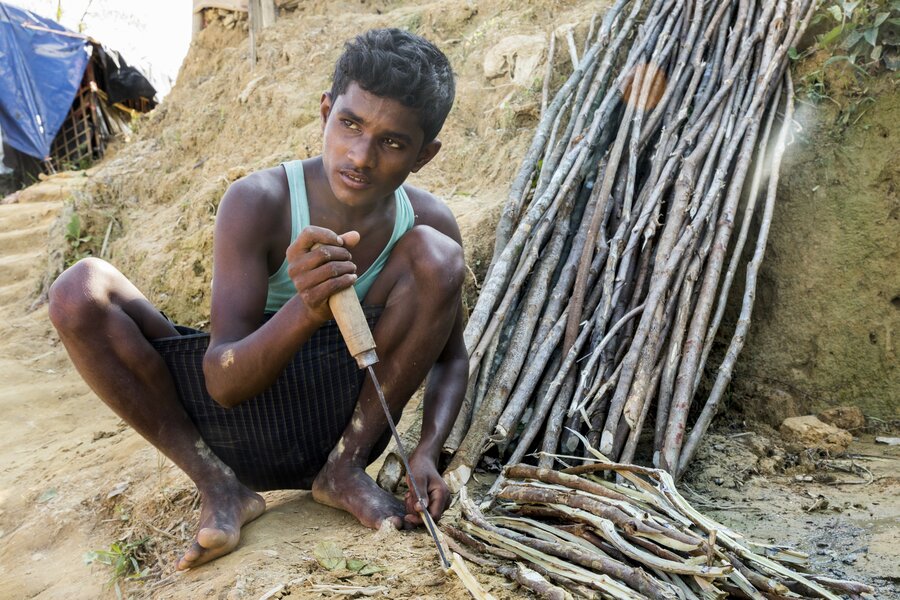 Venturing into unsafe areas to look for wood makes refugees vulnerable to multiple risks including gender-based violence, as well as elephant attacks, kidnapping and trafficking.
"It is dangerous there as the forest officer doesn't want us refugees collecting firewood," says Sonidal Amin, a teenager who goes into the forest every day.
Anowear has three children and has been in the camp for one-and-a-half months, after her husband was killed in Myanmar. "I go with my daughter to the forest to collect firewood, we go three times a week."
As well as raising serious protection concerns, the severe shortage of cooking fuel facing hundreds of thousands of people is also having a severe effect on nutrition, health and the environment.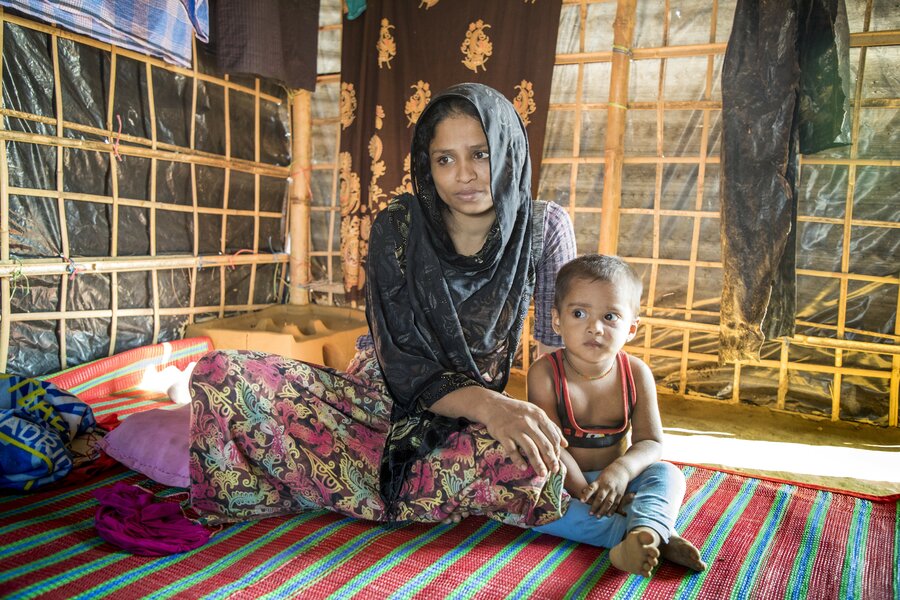 "It takes me a day to go to the forest to collect firewood and come back," explains Sawre Hassan. What he takes home will last his family of three for five days. Then they will have to go back for more.
Another refugee, Hamida, arrived at the camp with her two young sons, after her husband was captured while the family was trying to escape Myanmar. "My father in law gets the firewood for me," she says.
WFP's Safe Access to Fuel and Energy programme, or SAFE, works to ensure that the food the agency provides can be consumed as safely and nutritiously as possible. This is done through providing fuel-efficient stoves and livelihood opportunities.
Daphne Carliez, Global Coordinator for SAFE, has just returned from an assessment mission in Cox's Bazar.
"I spoke to people who skip their meals up to 15 times a month as they simply don't have access to any type of cooking fuel, including firewood, with forests fast disappearing," she says.
"The harvesting of firewood in the area was already unsustainable before the influx, so you can imagine how quickly forests are depleting when a family needs around four kilos of firewood a day to prepare their food on an open fire."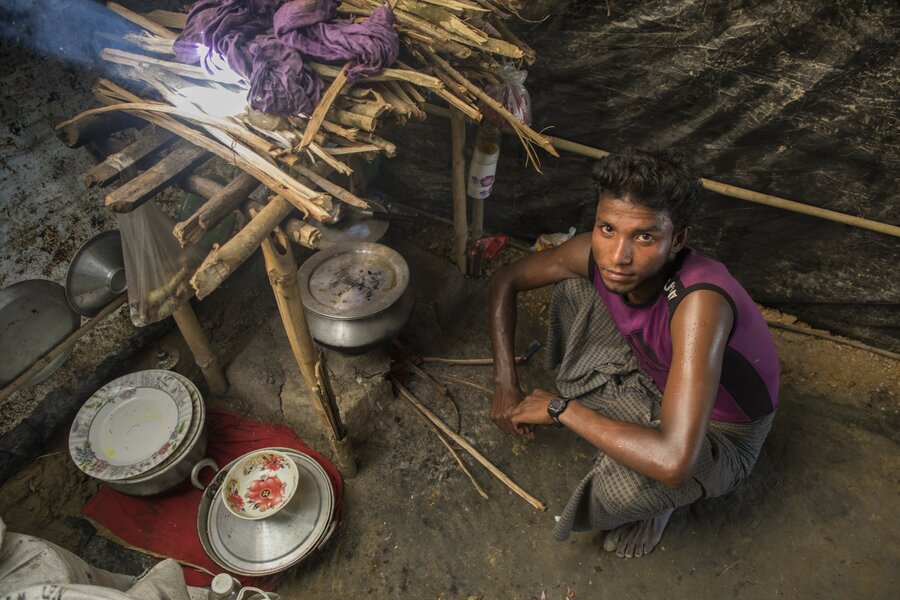 WFP is working with the International Organization for Migration (IOM) and the Food and Agriculture Organization of the United Nations (FAO) to find the best way to address the issue.
Plans include the immediate distribution of SAFE stoves, production of alternative fuels and regeneration of land damaged by firewood collection.
The fuel-efficient stove can save 40-45 percent of wood compared to the traditional three-stone and clay fire pit. It can also use briquettes instead of wood.
To date, SAFE has supported over 6 million people with energy and livelihood needs in 18 countries across the world. You can learn more here.
Refugee interviews: Shelley Thakral.
You can give life-saving food to hungry children and families today. DONATE NOW.