'How do we do food better?' Dive into WFP's newest podcast
On Better Food. Better World, Elizabeth Nyamayaro and guests explore the many challenges to our food systems and urge people to make a difference by listening to their stories.
As 2022 begins, our world is facing another wave of the pandemic, economic crisis and climate change, while conflict and hunger remain two of the most devastating crises for millions of people around the world.
Globally, 45 million people are on the edge of famine while over a billion tons of food is wasted every year. Overcoming these challenges and reaching the UN's goal of zero hunger will require us to drastically change how we think about food. The World Food Programme's (WFP) latest podcast, Better Food. Better World, pushes listeners to do just that by showing how food systems are networked, the link between food and climate, and how we can make a difference with every plate of food.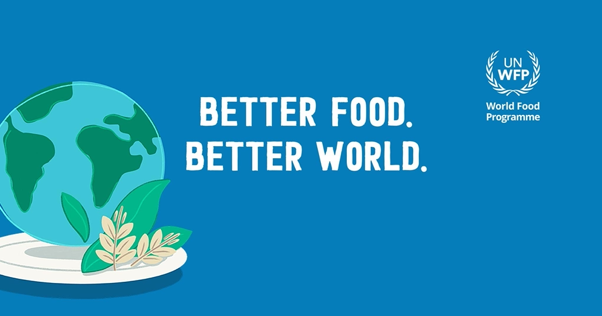 Hosted by author and UN Special Advisor to WFP, Elizabeth Nyamayaro, Better Food. Better World, paints an audio picture of our food systems and the people involved from production to consumption, from farm to fork. The first 6 episodes travel from New York to Honduras and Afghanistan. It also sits in on the UN Food Systems Summit and COP 26. All in an effort to better understand our food systems and uncover solutions to our food-related challenges.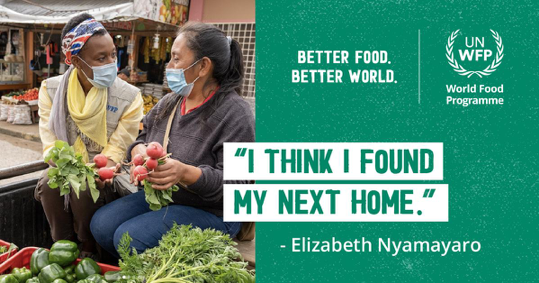 Elizabeth falls in love with Honduras in episode 3, The Trouble with Food and Climate Change. She reflects that "I think I found my next home" while investigating the dire effects of a repetitive cycle of drought and flooding on the local food system. Honduras has the potential to lead on climate change solutions. In the midst of rolling mountains and green forests, there are greenhouses growing mouth-watering fresh vegetables. The episode reveals that in an act of self-reliance, Hondurans have adapted to changing climate by building greenhouses. These greenhouses protect the crops from the ravages of climate change-induced threats like floods, coffee rust and bark beetle, and provide a source of income for the community.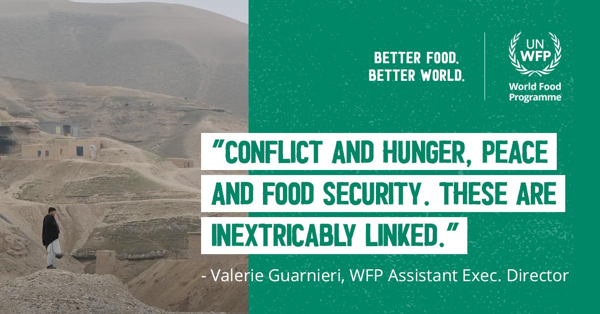 Climate change isn't the only threat to our food systems. Conflict is resulting in millions of Afghans being on the brink of starvation this winter. Valerie N. Guarnieri, Assistant Executive Director of WFP, highlights the role that conflict plays in hunger in the fifth episode of Better Food. Better World: "Conflict and hunger, peace and food security. I mean, these are really inextricably linked. We know that conflict drives hunger through displacements, but we know that hunger can also have an impact on conflict. If people are unable to feed themselves and feed their families, then they have to take action in order to change that." The message is clear, if we want to solve hunger we must work to end conflict. At the same time, solving hunger can greatly reduce conflict. 
People in privileged countries face the burdens of a broken food system, too. "There is no such thing as cheap food," chef Arthur Potts Dawson tells listeners in the very first episode. Later in episode 6, we learn that although there are many food choices available in wealthier countries, the food often lacks nutritional value. American food journalist and author Mark Bittman does not mince his words: "At least 500,000 people die a year of preventable chronic disease. And the driver of that chronic disease is diet."
Despite the many challenges to food systems, Elizabeth insists: "This is not a doom and gloom conversation." There is hope, and Better Food. Better World leaves listeners with tangible steps they can take to do food better. Honduras and its greenhouses provide one hopeful model. For those in countries not facing immediate threats of climate or conflict, there are still things to do. Arthur Potts Dawson pushes restaurants to educate their patrons on where their food comes from in order to help them make healthier decisions. "Take simple steps like buying what we need," is the call to action by Esra Shaiban, a Food Science and Nutrition Advocate from Yemen. She implores listeners to educate themselves on their rights as consumers and to better understand food labelling, in order to adopt a healthier diet.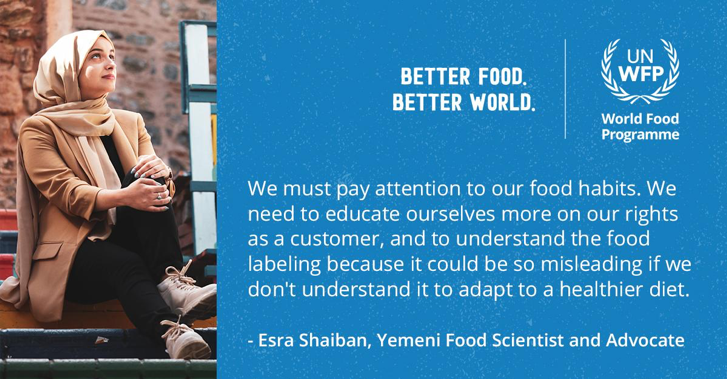 As we move into a new year, improving our diets and eating healthier is often on everyone's mind. For those who truly want to be healthier it may be time to put aside the latest fad diet and to take a deep dive into how our food systems work and how we can improve them. Better Food. Better World shows us not only that we can do food better, but we must do food better for our planet, our communities and ourselves. 
Binge-listen all six episodes of Better Food. Better World to learn how to start doing food better in 2022. 
Now is the
time to act
WFP relies entirely on voluntary contributions, so every donation counts.
Donate Today