How DR Congo's Nyiragongo volcano displaced thousands
Humanitarian agencies including the World Food Programme scrambled to provide assistance to people fleeing Goma
, By George Steijger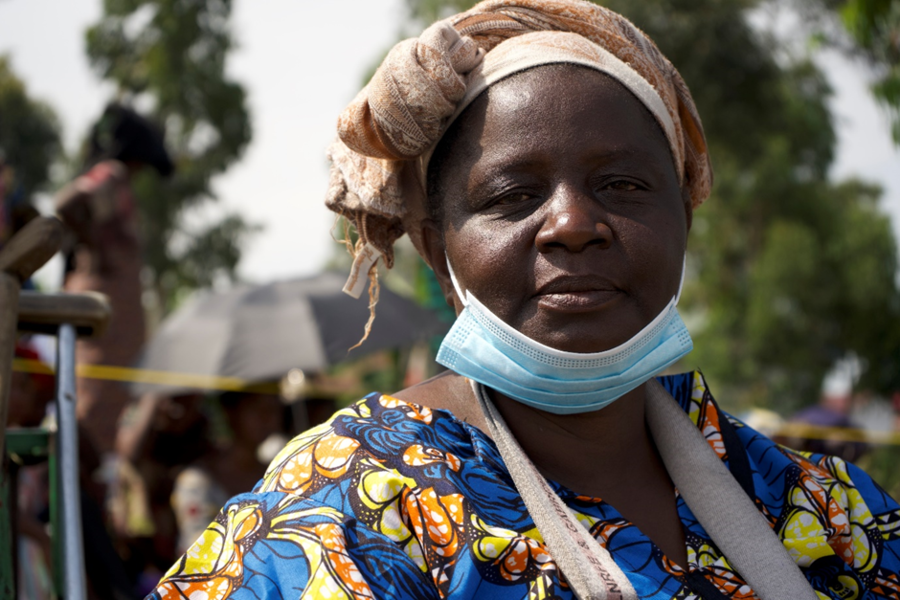 Mount Nyiragongo towers over Goma, one of the Democratic Republic of Congo's most populous cities. For close to two decades a permanent lake of lava has silently bubbled away within the crater of this most tempestuous of volcanoes, 3,470 metres high and just 12 kilometres beyond a city of bustling markets, where moto-taxis weave through roads teeming with traffic.
In the early evening of Saturday 22 May, Goma's 1.2 million residents, began to notice something peculiar: the sky above them was slowly turning a violent, crimson hue.
DRC: How soap-making is bursting the bubble for conflict
World Food Programme and Food and Agriculture Organization empower communities with agriculture and trade skills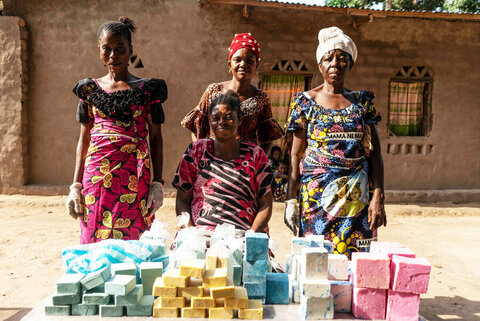 "I'd gone out to market to sell my bread. People around me were already starting to run, but I'd left my children at home and I had to go back to get them," says Bienvenue Mwawini, a mother of four.
She ran back home, hoisted the youngest child onto her back, grabbed the others, and set off, along with thousands of others, on the long walk to Sake, a town lying out of the danger zone.
The eruption took everyone by surprise. Within hours, a fracture had appeared along the side of the volcano, out of which poured molten lava. A second fracture followed. Below, mindful that the previous eruption in 2002 had engulfed much of the city, people were taking no chances; they grabbed what they could carry and streamed out of Goma in their thousands.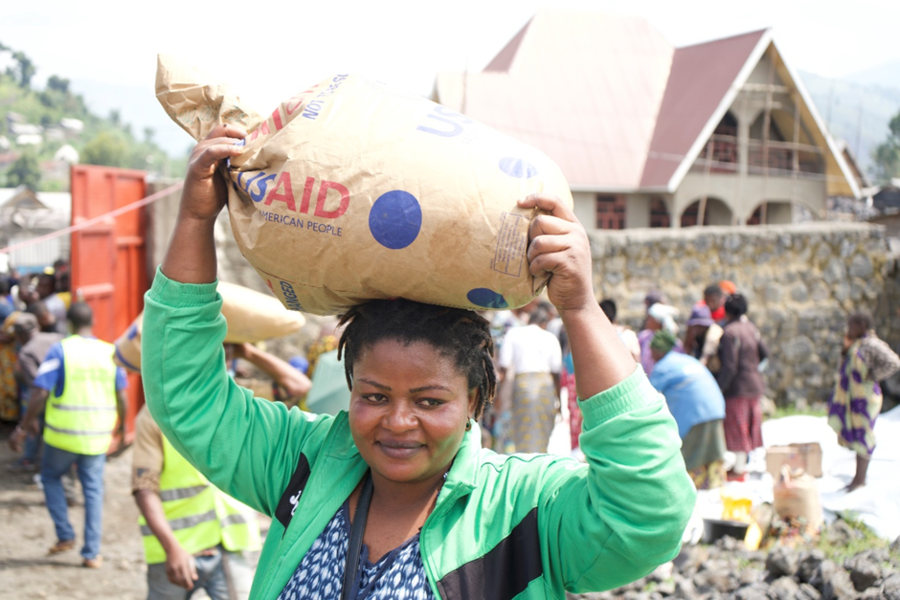 Some managed to cross the nearby Rwandan border to the east, while others were fortunate enough to secure scarce spaces aboard boats destined for Bukavu, a city at the southern end of Lake Kivu. But many more trudged west, along the dirt road to the town of Sake, over 27 kilometres away.
The road quickly became clogged with cars, motorbikes, people pushing their belongings on wooden scooters, and pedestrians. As the volcano billowed, ash and the fumes from stationary engines brewed, only to be extinguished by the arrival of torrential, bone-rattling rain. As they marched on, it was impossible not to dwell on the horror of the situation. Behind them, they left their homes and livelihoods, in front of them stretched the endless road to nowhere.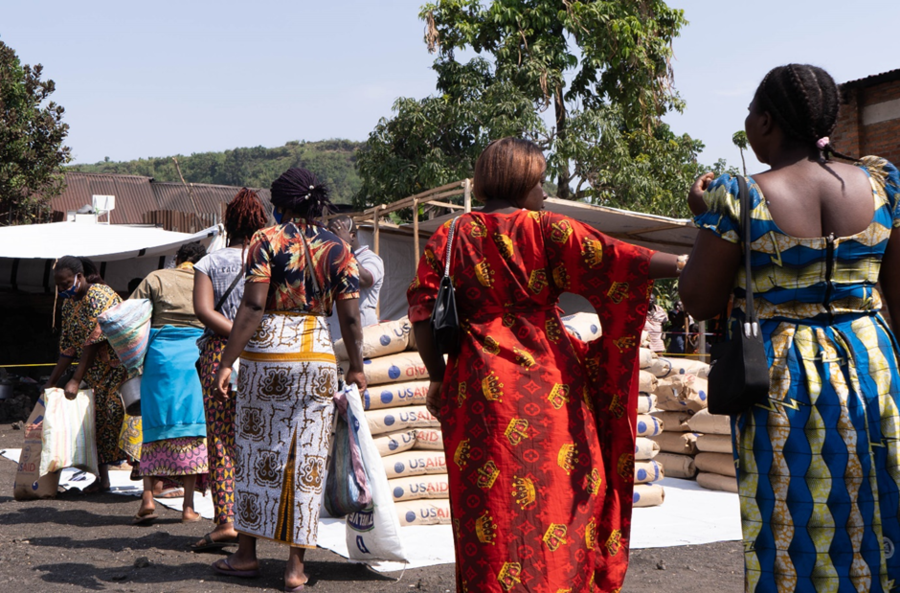 On finally reaching the 'safe-haven of Sake, families were confronted with grim conditions: across the town school buildings, churches, and dilapidated outhouses had been converted to make-shift shelters, crammed full of women and children. There was little else to do other than sit it out, waiting either for news of a second eruption or the call to return home.
After the trek in the rain came the cries of hungry children. There was not nearly enough food in the small town of Sake to feed the sudden influx of new arrivals.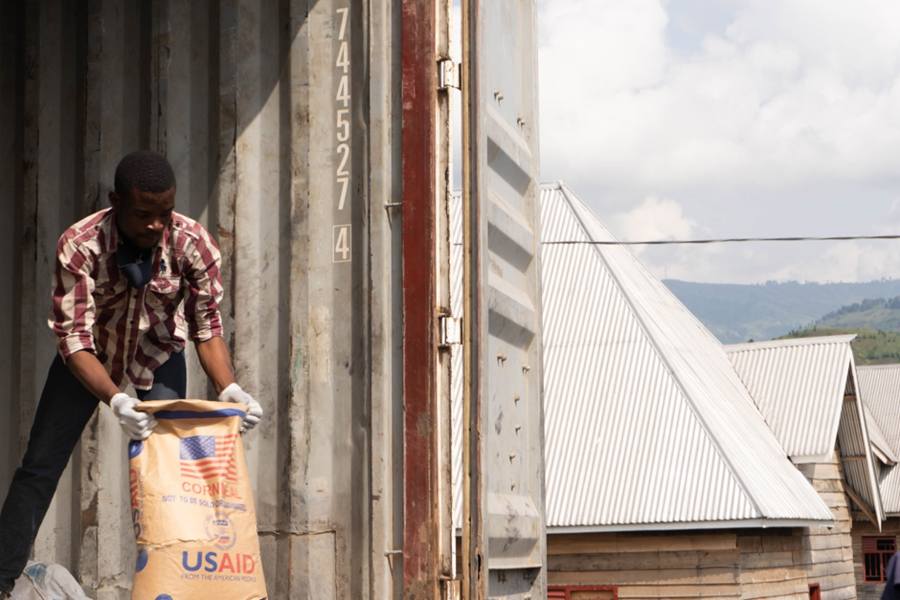 Humanitarian agencies, including the World Food Programme, snapped into action, distributing food and supplies across Sake.  
As displaced people lined up for assistance, they spoke of the terror of that night.
Baraka Bahene, a disabled grandmother, had no choice but to flee on her crutches, her grandchildren in tow, all the way to Sake. Baraka spoke of the tortuous journey she had endured to reach Sake.
"Travelling from Goma to Sake was not easy, especially for a disabled person like me," she says. "We wondered if we would ever get there."
On arriving they found that Sake, while safely away from the lava and earthquakes, had little else to offer. Baraka got to sleep inside a school because of her disability, but able-bodied adults such as Bienvenue spent many nights outside in the schoolyard.
"There isn't enough space, so sometimes we sleep outside in the rain to make room for the most vulnerable among us."
"These few days have been tough. I miss my home back in Goma."
Bienvenue's is an all-too-common story in Sake. The eruption forced over 400,000 people to flee Goma, and while many of them have now returned home, thousands remain displaced.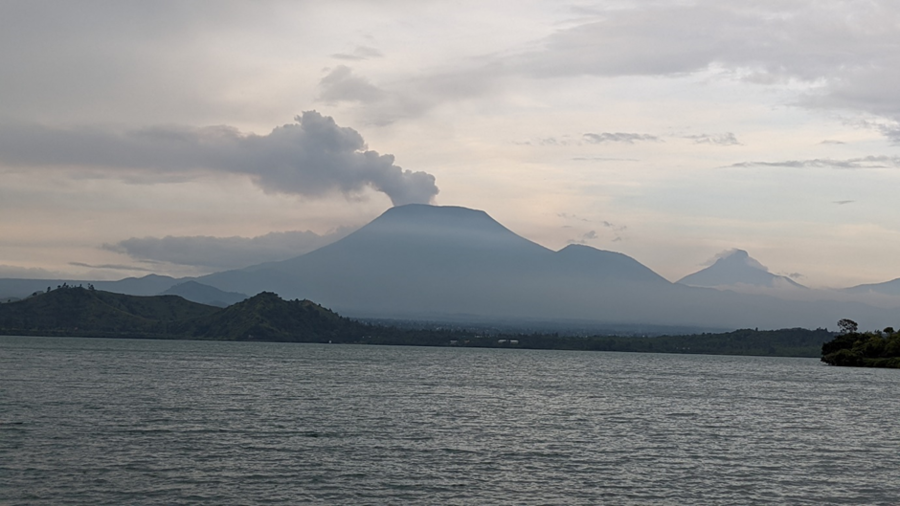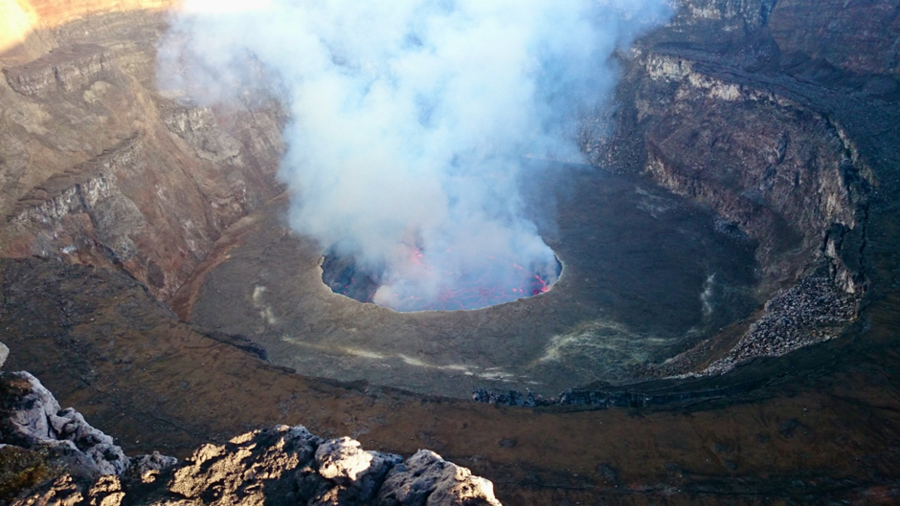 For millions of Congolese, like her, who take odd jobs, life is lived from day to day: if they cannot work, they cannot afford to put food on the table for their families. Perhaps the true destructive power of the volcano is that it has forced people from their fields and closed the markets.
In DRC, a staggering 27.3 million people do not know where their next meal will come from, making it the world's largest food security crisis. Hunger lurks around every corner, simply waiting for a shock to plunge millions into dire food insecurity. The eruption of Mount Nyiragongo is a testament to how immediately and terribly this can happen.
By 9 June, WFP had provided emergency food assistance to over 146,000 displaced people who had fled Goma and the authorities had declared a plan for the phased return of the displaced population.
The organization is calling for US$15 million for three months' worth of support.
While seismic activity has dwindled, smoke still swells out from the depths of the volcano that ominously watches over the city, where everyday life is gradually resuming. The immediate danger has passed, yet thousands are now confronted with the prospect of rebuilding their homes and their livelihoods.
In Sake, in spite of the uncertainty, Bienvenue smiles.
WFP's timely response has been made possible thanks to contributions from USAID's Bureau for Humanitarian Assistance, Japan, Germany, and the Republic of Korea, among others
Now is the
time to act
WFP relies entirely on voluntary contributions, so every donation counts.
Donate today