How 'flexible funding' is making a crucial difference to people facing conflict
Life-saving work would be impossible without generosity of Swedish government
, World Food Programme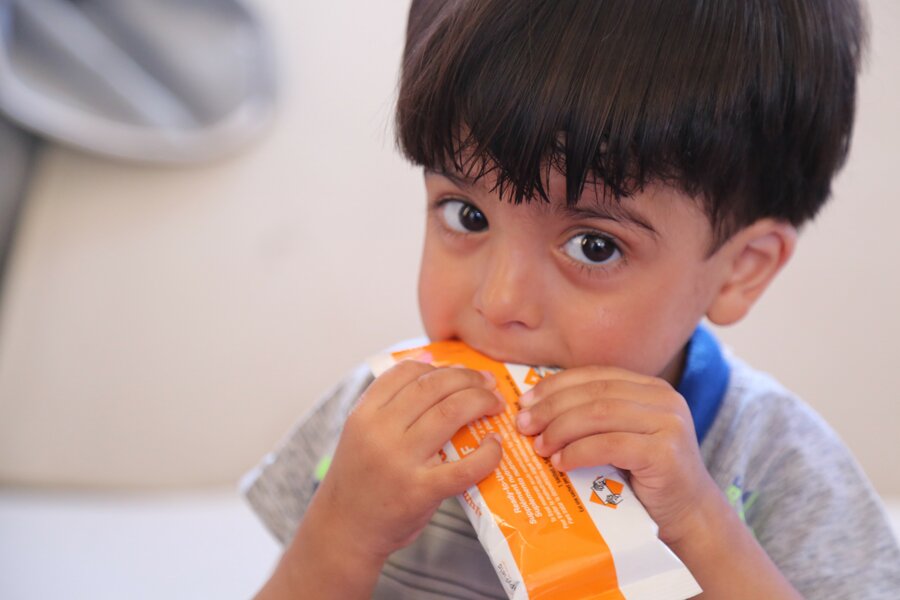 When rations were cut to those fleeing violence in Mosul, Iraq, unearmarked funding from the Swedish Government meant the World Food Programme (WFP) was soon able to replenish its stocks of food.
In Somalia, 'flexible funding' means children and pregnant mothers fleeing drought and conflict get the food and nutrients they need thanks to ongoing contributions.
Likewise, flexible funding meant a threatened shortage of nutritious foods for malnourished children and pregnant and nursing women in Afghanistan could be averted.
These are the tangible differences that unearmarked funding can make to WFP, and examples of why the unwavering support of Sweden to the organization's operations is so highly valued.
For nearly a decade, Sweden has been WFP's largest provider of flexible funding — whereby a donor empowers the agency with the decision of allocating funding it is most needed.
In 2017, Sweden's contributions comprised nearly one-fifth of WFP's total flexible funding, and the country's generosity extends into its consistent direct support to operations as well.
This essential backing is much more than a figure though — it is the lives and the futures of people living amidst conflict, drought and other crises, who need immediate support.
The cases of Iraq, Somalia and Afghanistan illustrate the difference that prompt and flexible funding can make to people's lives. Here we take a closer look: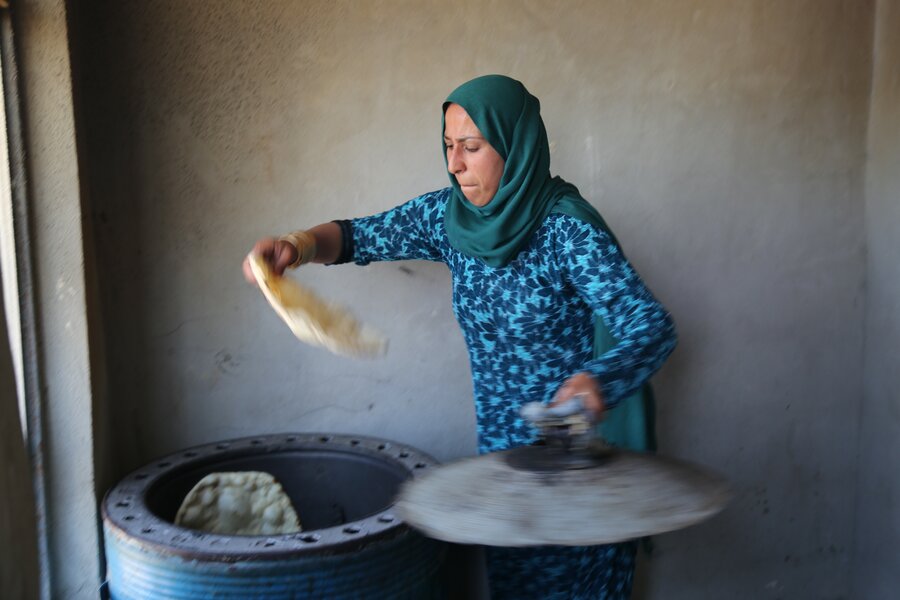 Iraq: Restoring rations in Mosul
In late 2016 and across the first half of 2017, the world's eyes were fixed on Mosul, as the Iraqi government set a sequence of combat operations in motion to wrest control of one of its largest cities from ISIS.
Fighting was fierce and the damage rendered the city bleak and broken. At the edges of the military campaign, WFP brought solace to those fleeing the violence. Huddled in camps, survivors told horrific tales. People killed for using cellphones. Families held at gunpoint. Grass was being sold as a vegetable — at a high price, no less.
Throughout this period, the exodus of desperate people fleeing Mosul swelled places such as Hammam Al Alil camp, where WFP provided families with emergency, ready-to-eat rations of canned meat, chickpeas, dried fruit and biscuits.
Once settled in camps with access to cooking ovens, families would receive monthly food rations — staples such as wheat flour, rice, chickpeas, lentils, beans, sugar, salt and oil — enough to cover the needs of five people.
By January, WFP was providing food assistance to nearly 400,000 people displaced by the Mosul offensive. Yet scant resources and insufficient funding left WFP with no option but to cut food rations. Those who had left everything behind were now told that their most basic need was to be halved.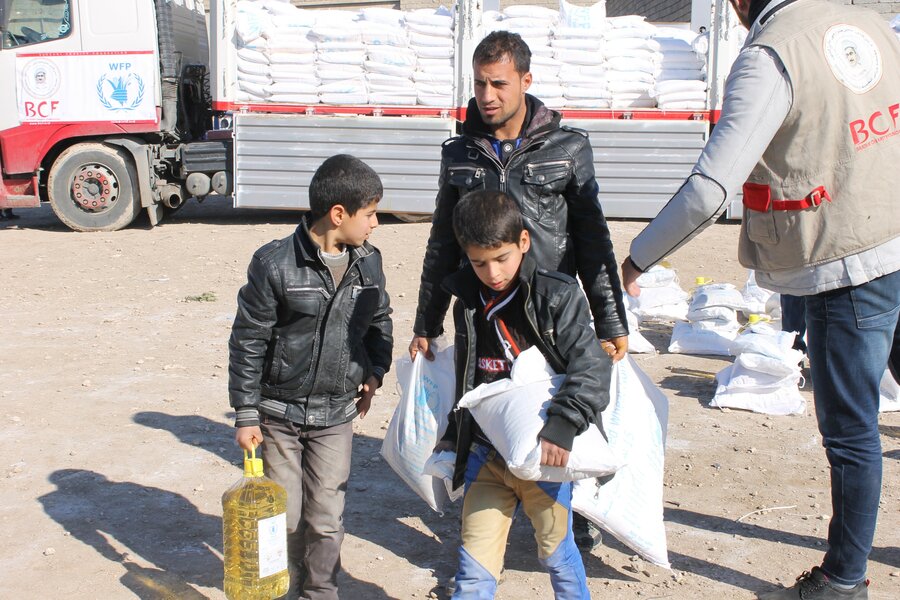 At a distribution site in Fadhliya Village, on the northern front of Mosul, a WFP staff member recalls a man and his two nephews — all clad in leather jackets — looking extremely disappointed by the news of a ration cut. These 'Cool Guys of Fadhliya' had to take care of a family of 12, but with no income, they had no answers as to how they would feed their family.
To make matters more challenging, the campaign to retake the western part of Mosul was escalating, with thousands more likely to be displaced and in need of WFP support.
Thanks to flexible support provided by Sweden, WFP was able to replenish its stocks of food assistance shortly after rations were cut. A fresh infusion of funding from Sweden — US$5 million received in mid-February, in addition to a contribution of US$1.5 million in late March — helped WFP to fill its pipeline, restore full rations and bring solace to thousands fleeing hardship and terror.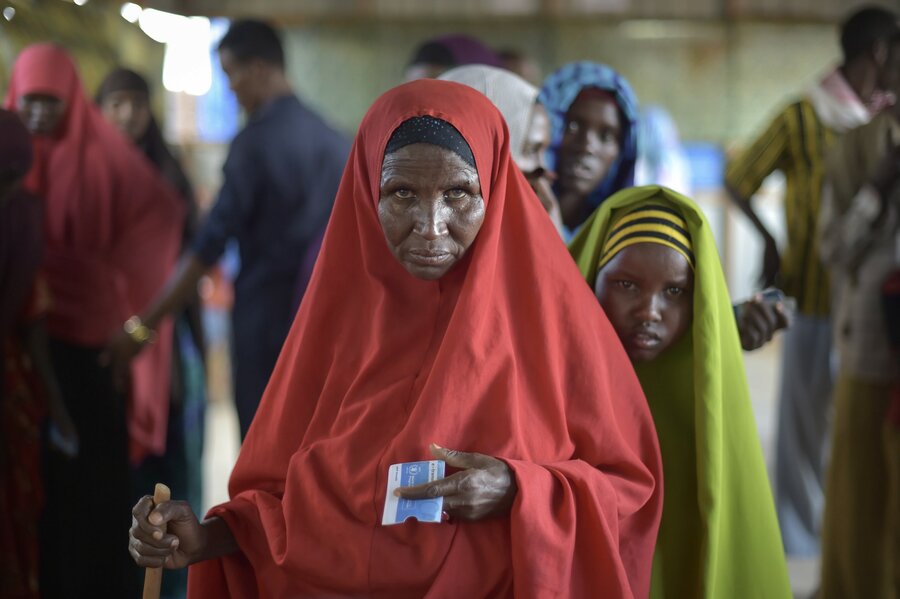 Somalia: On the edges of hunger
Malnutrition plagues nearly 400,000 children under the age of five in Somalia, nearly 90,000 of whom are in a critical state.
In the past year alone, drought and conflict have driven over one million Somalis from their homes in search of food, water and the basics of life.
Doolow, a small town in southwest Somalia on the border with Ethiopia, is one of these hotspots. It is home to over 8,000 displaced families, nearly half of whom arrived in the past year. Displaced people and impoverished host families have been receiving monthly vouchers from WFP.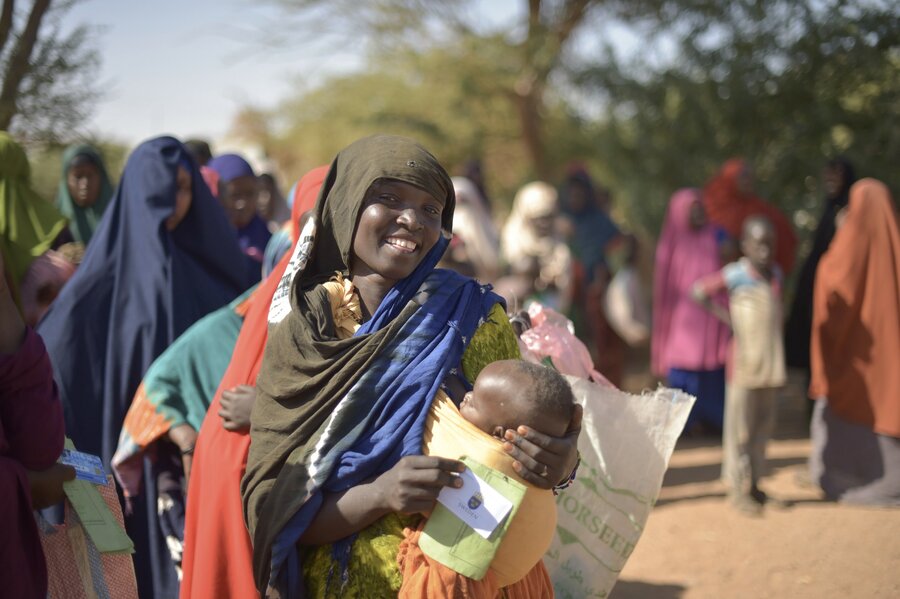 Adey Hussein Adari nurses her three-month-old son, Nasteho Said Mohamed. Adey moved to Doolow from a neighbouring village about two years ago because of the drought. She receives supplementary food assistance every month from WFP, with vegetable oil and a blend of fortified cereals giving her the strength to nurse her baby and provide him with the nutrients he needs while not weakening herself in the process.
Thanks to Sweden's support, women like Adey are given the strength they need so Somali children are afforded the best possible start in life. Sweden also supports WFP to provide cash-based transfers, which are electronic vouchers that can be redeemed for food and other essential items.
Afghanistan: Creating a better tomorrow for today's children
Decades of war, civil unrest and natural disasters have taken a huge toll on Afghanistan, not least on generations of the country's children.
More than 40 percent of children under five are stunted, meaning they don't get the nutrients required to reach their full mental and physical potential.
This was the stark reality that WFP was faced with in March 2017, with serious shortages of Plumpy Sup — a ready-to-use supplementary food for malnourished children — and Wheat-Soybean Mix, a nutritious food for pregnant and nursing women.
Maintaining a steady flow through WFP's pipeline is critical to the long-term success of many children in Afghanistan, with the essential nutrients they receive helping them to recover and have an opportunity to grow to their fullest potential in life.
Thanks to flexible funding from Sweden, WFP was able to buy both the aforementioned foods and avoid a break in supplies. The impact of Sweden's contribution upon WFP's work, and upon the most vulnerable people whom it serves, was never highlighted so clearly.
At a moment of unparalleled need and multiple large-scale hunger emergencies across the planet, Sweden continues to stand as one of WFP's most resolute and committed partners.
A newly signed partnership agreement between Sweden and WFP will see this collaboration grow even stronger, as both continue in the common quest for a world with zero hunger.