How piggybacking networks in Turkey delivers cash assistance to refugees
With the Emergency Social Safety Net, WFP joined forces with the EU and Turkish agencies to bring choice to vulnerable people
, Suraj Sharma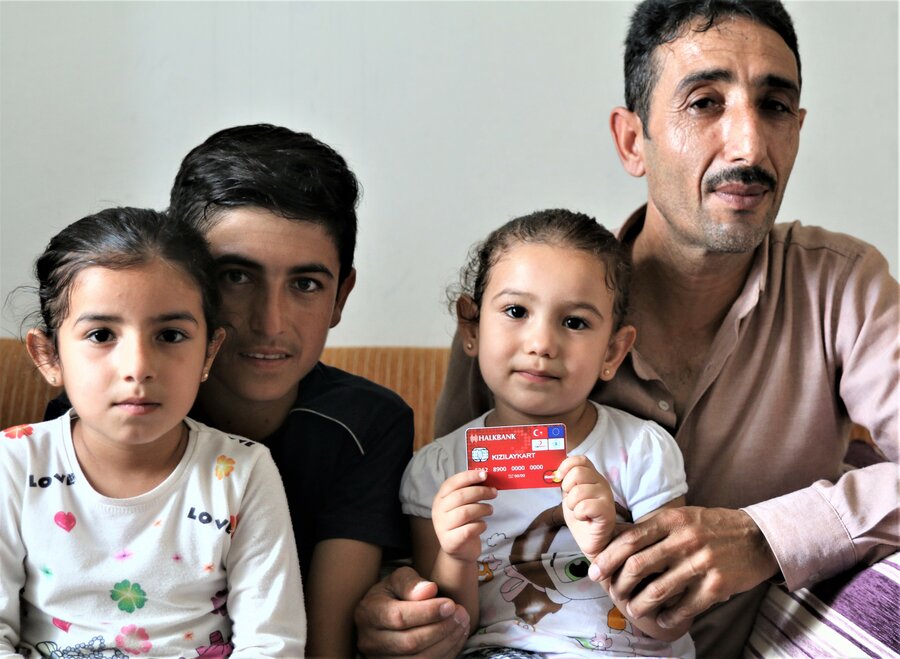 Over the past three years, an innovative cash-assistance project in Turkey has enabled 1.7 million refugees to meet their basic needs and start building new lives — in doing so, it has provided a blueprint for humanitarian cash assistance to refugees living within more economically developed communities. The Emergency Social Safety Net (ESSN) — the biggest EU-funded humanitarian aid programme to date — has become a unique benchmark for efficient and streamlined cash assistance. What makes it distinct is its innovation in using host government welfare systems to reach a million people within a year of its launch in December 2016. It was also unique in the way it harnessed the power of combined international and localized knowledge — evident in the programme's implementation from a joint management cell operated by the World Food Programme (WFP) and the Turkish Red Crescent. ESSN is a multi-purpose cash transfer scheme providing €19 (US$ 20.80) in monthly assistance per family member through debit cards.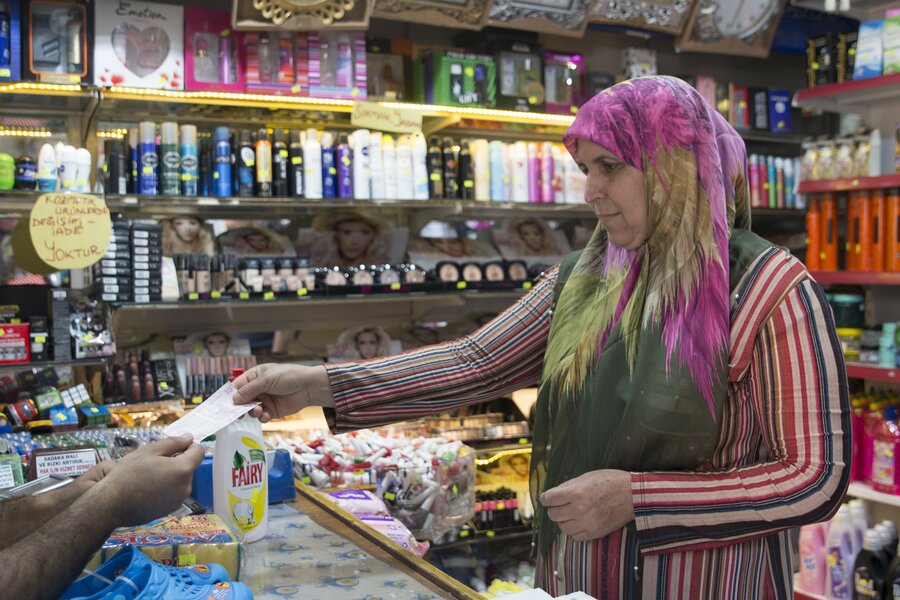 "This programme represents a success story in a particular context, which is also indicative of where we are headed as a humanitarian community," says Shelly Sayagh, WFP Turkey's Head of Programme. "I am talking about the context of refugees and displaced people integrating into a middle-income economy."
In April, WFP will step back, handing over its responsibilities to the International Federation of the Red Cross and Crescent Societies (IFRC), the parent organisation of the Turkish Red Crescent. For WFP Turkey Country Director Nils Grede, a highlight of ESSN has been its cost-effectiveness, which means a high percentage of cash assistance funds is actually delivered to the people in need.
"We have never seen any programme to date where close to 90 percent of funds went to those we serve," he says. "Another striking aspect of ESSN, for me, was to see the success we can have with upscaling a programme when it is embedded in existing national structures," adds Grede, stressing the importance of strong partnerships.
ESSN is implemented through the same government systems and facilities that serve the Turkish public. This has allowed the programme to grow at a rapid pace.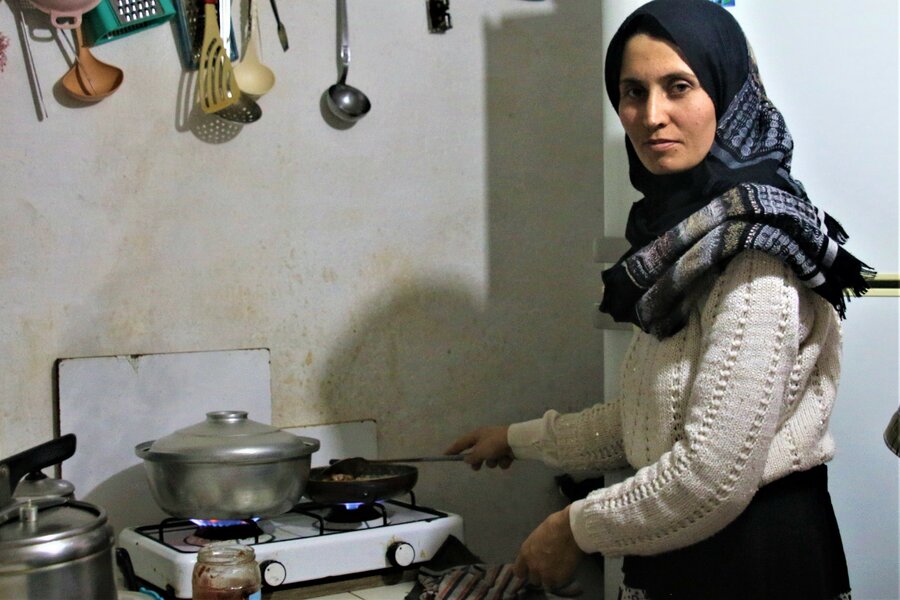 The testimonies from some of the most vulnerable refugees in Turkey certainly bear witness to ESSN's success.
"Being able to prepare food from home is comforting. But the real comfort is the relief I see in my husband's eyes," says Khadijeh, a Syrian refugee. That relief, says Mohammad, her husband, comes from the security of knowing they can pay the rent and are not dependent on infrequent part-time work to cover fixed expenses.
'None of us goes to bed hungry now.'
Shaheeda, a refugee from Afghanistan, says: "None of us goes to bed hungry now. I thank God for that, and I thank everyone who is involved in giving us this help." The EU has invested more than €1 billion in the programme, including a record €777 million towards a single contract — the largest humanitarian grant WFP has ever received from a single donor. In an unprecedented approach, WFP and the Turkish Red Crescent (TRC) implemented ESSN from shared Joint Management Cell premises in Ankara. WFP was in charge of monitoring and technical support, while TRC managed the delivery of the programme nationwide.
The Turkish government provided vital support, part of which came from incorporating ESSN into its existing welfare system for socio-economically disadvantaged citizens. This meant refugees could apply for ESSN cash assistance with relative ease all over the country. Turkey's strong banking infrastructure made the delivery of cash assistance via debit card possible.
In terms of impact, ESSN has touched the lives of vulnerable refugees in a very palpable manner. The number of ESSN participants withdrawing their children from school due to financial difficulties fell from 17 percent in May 2017 to 6 percent in March 2019, while the number of those sending their children to work in order to help families financially dropped from 22 percent to 8 percent in the same period. Despite rising prices in Turkey since 2018, 97 percent of refugees receiving ESSN cash have a diet that is acceptable or borderline. Mohammad, a Syrian refugee father of three, says: "I never imagined that choice would matter so much amid all this hardship of being a refugee. It does matter. And it is a priceless feeling."