How WFP is helping keep the air clean and the skies blue
Ahead of International Day of Clean Air for Blue Skies, we take a look at how #healthyairhealthyplanet and #ZeroHunger go hand in hand
, Anthony Priolo and Shadtha Ali
By 2050, climate change could cause a 20 percent increase in hunger and malnutrition. Among other factors, air pollution is one important contributor to climate change and damages plants, animals and people.  
The United Nations International Day of Clean Air for Blue Skies calls on everyone to take action to reduce air pollution and bring transformative change into our lifestyles.   
Today, amidst the COVID-19 pandemic, this call is more important than ever.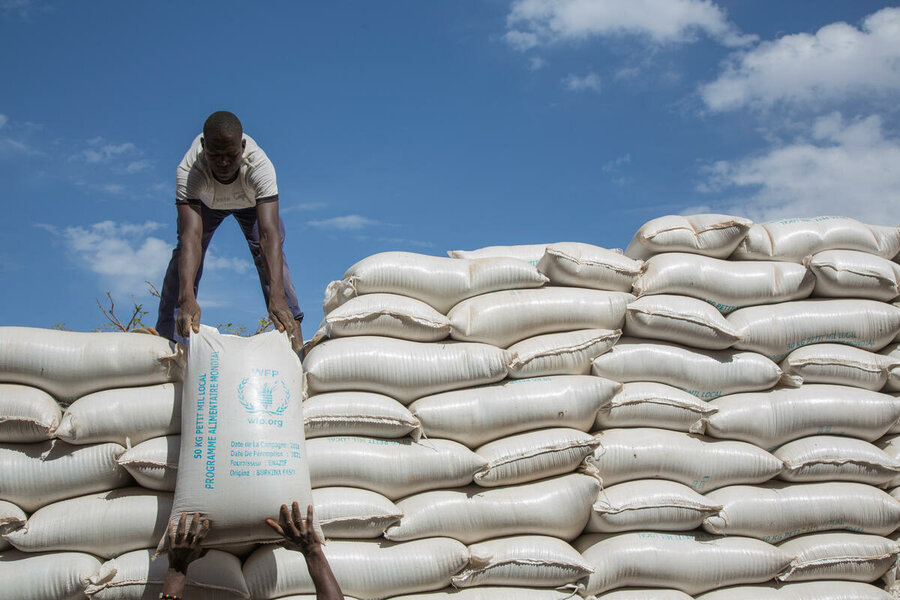 On one hand, studies are showing that air pollution is correlated with COVID-19 severity. On the other hand, changes to individual lifestyles and lockdowns have led to a reduction of up to 30% of pollution in some COVID-19 epicenters.  
The World Food Programme (WFP) believes that small actions can help change the world. Here are 4 things we are doing to ensure that our work to reach zero hunger has minimal impacts on the local communities we serve and the planet. 
1. Clean cooking for the people we serve 
Smoke from cooking with wood or charcoal on traditional cookstoves causes respiratory diseases, which are responsible for more premature deaths worldwide every year than malaria, tuberculosis and AIDS combined. In 2020, WFP provided 1.2 million people with innovative ways to reduce the potential health impacts of air pollution caused by cooking.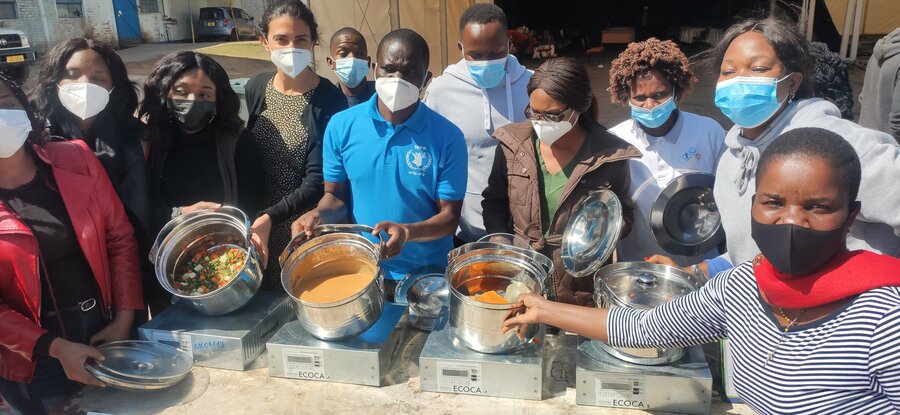 In Malawi, where over 90 percent of people depend on wood fuel for cooking, forest area has decreased by approximately 18 percent between 2003 – 2018 alone, posing a serious threat to the food security of smallholder farmers.  
To address this, WFP is piloting the distribution of solar-powered electric cookers in eight districts of Malawi's Southern region. By replacing wood fuel with solar energy, these environmentally friendly cookers help families improve their health while saving money and time. The switch to these cookers – which can also be used to charge mobile phones and small appliances – has demonstrated an almost 40 percent reduction in carbon dioxide (CO2) / black carbon emissions.
2. Greening our fleet
Road transport represents 74 percent of global transport CO2 emissions. Greening our passenger and heavy fleets is a key priority for WFP.  
Shifting to smaller vehicles with 30 percent less fuel consumption rates, providing nearly 5,000 UN drivers with eco-driving training and working to right size (aligning the size to our operational requirement for efficiency and effectiveness) our passenger fleet are just a few actions WFP has taken to reduce emissions. 
We're also looking at inventive ways to shift to electric vehicles where and when possible and have implemented award winning applications – through the UN Booking Hub – to promote carpooling and better planning that reduces particulate and greenhouse gas emissions related to staff transportation.  
This isn't an easy feat, especially given the complex operational contexts we work in every day.   
In South Sudan, 60% of the 11 million-strong population are struggling to find food each day. In 2018 WFP adopted award winning all-terrain amphibious vehicles to transport 403 metric tons of food and supplies last year that would have otherwise been airdropped. This activity alone is estimated to have resulted in 276 tons of CO2 emission savings.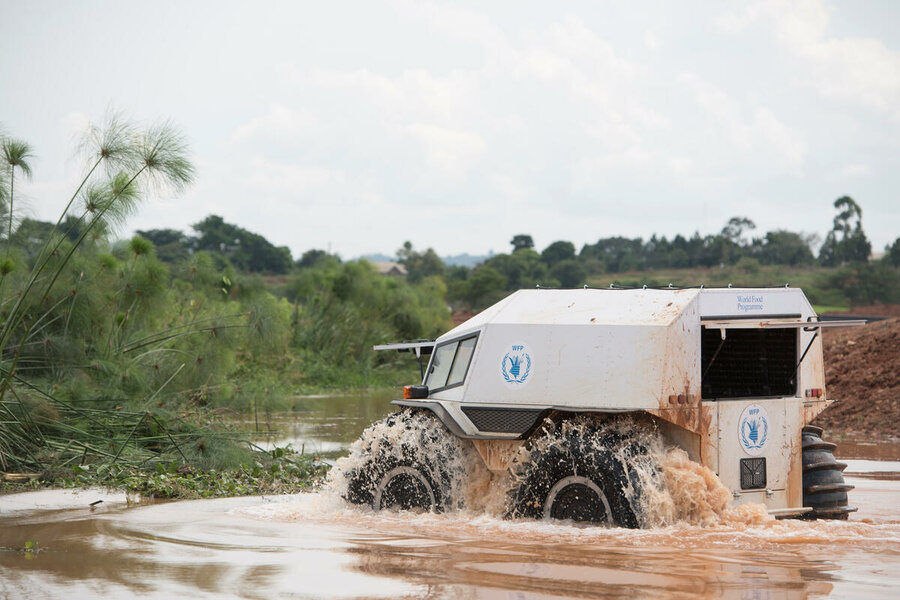 3. Keeping the skies blue 
The global aviation industry produces around 2 percent of all human-induced CO2 emissions.  
From the start of our humanitarian mission back in the '60s, WFP has leveraged air transport to bring food and humanitarian workers to the world's most remote places.   
The WFP Aviation Service's environmental program sets a clear vision for us to continue measuring, reporting and reducing emissions, promoting alternative fuel usage, enhancing efficiency, optimizing aircraft use and exploring carbon offsetting options.   
Beyond this, during the COVID-19 pandemic, WFP's emissions from commercial air travel have decreased by 57 percent which provided us the opportunity to further identify and implement creative, innovative, and more environmentally conscious ways to continue providing critical support operations, even remotely.    
4. Environmentally-friendly operations 
WFP Engineers are present throughout our global operations and, whenever possible, propose cost-effective reductions in greenhouse gas. This includes incorporating energy efficient equipment and renewable energy systems that save thousands of tons of emissions per year, as well as circular economy solutions like reusing, repairing, refurbishing, repurposing or recycling products and materials.   
Meanwhile, our global Environmental Management System aims to identify, manage and reduce the organization's impact on the environment in a systematic way by making sure sustainable procurement, energy, water & waste management and eliminating ozone-depleting gases, are at the core of our offices, accommodations and warehouses.  
Every action counts  
Despite the complex challenges WFP faces every day in our global operations, we remain committed to making the environment a priority. Whether it's something as simple as recycling right, or as big as using superhero-like amphibious vehicles, it all adds up to create a healthier tomorrow.  
Join #WorldCleanAirDay and learn how you can make a difference here. 
Now is the
time to act
WFP relies entirely on voluntary contributions, so every donation counts.
Donate today