Afghanistan: WFP trucks take food and emergency gear to earthquake-hit areas
Eighteen vehicles dispatched to deliver humanitarian assistance amid devastation in the east of the country
, WFP Staff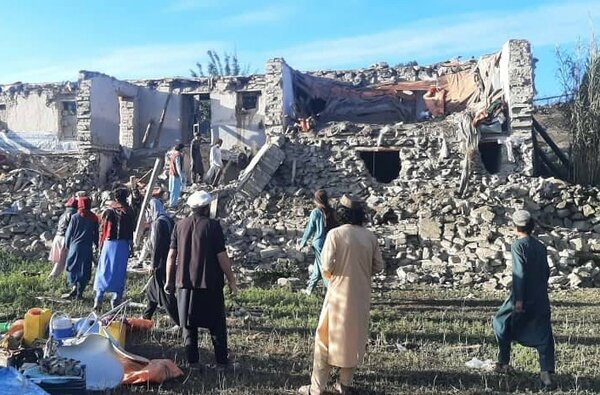 The World Food Programme has deployed food and logistics equipment to support communities devastated by the earthquake that struck near Afghanistan's border with Pakistan in the early hours of Wednesday morning (22 June). 
At least 1,000 people have reportedly been killed, with 2,000 others injured, around the epicentre of the magnitude 5.9 quake, 27 miles from the city of Khost. 
"'The Afghan people are already facing an unprecedented crisis following decades of conflict, severe drought and an economic downturn," said Gordon Craig, WFP Deputy Country Director in Afghanistan. "The earthquake will only add to the already massive humanitarian needs they endure daily, including for the nearly 19 million people across the country who face acute hunger and require assistance. Our teams rapidly mobilized and will continue to provide support to help affected families get through this latest tragedy."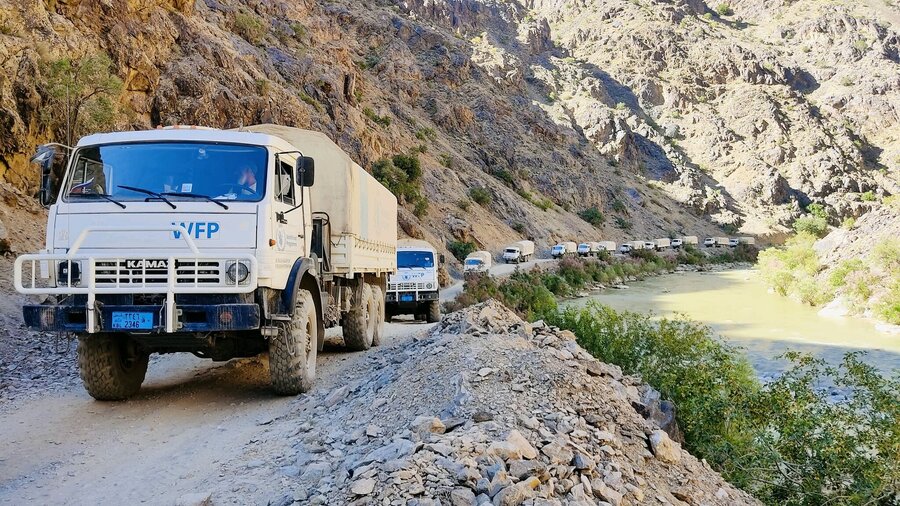 At least 18 trucks are making their way to the earthquake-affected areas carrying emergency supplies, including high-energy biscuits and mobile storage units. WFP plans to provide emergency food to an initial 3,000 households and is ready to ramp up its support pending results of ongoing assessments on the ground conducted with humanitarian partners.
However, rescue efforts have been hampered by heavy rain and winds, as well as poor connectivity in affected areas. 
The remote districts of Giyan and Barmal in Paktika province, and Spera in Khost province, are among the areas worst hit. In Barmal, more than 70 percent of homes were completely destroyed.
Afghanistan is one of the WFP's most urgent emergencies. Famine-like conditions have been reported for at least 20,000 people in Ghor province, while almost half the country's population do not have enough to eat, according to latest figures. 
A plummeting economy, back-to-back drought seasons, soaring food prices and the COVID-19 pandemic all contribute to continued suffering for millions.
Video: Watch WFP response in Afghanistan in 2022
Mary-Ellen McGroarty, WFP's Country Director for Afghanistan, recently called for donors to step up their support for the country after the organization and its humanitarian partners helped to avert famine over the hard winter months. 
WFP works in all 34 provinces of the country and has a fleet of 239 trucks on the road every day, delivering food to some 800 food distribution sites across the country. In May, WFP provided 590,000 people in Paktika province and 320,000 in Khost with emergency food and nutrition assistance. Since the start of 2022, WFP has assisted 18 million people with food, cash and livelihoods support in Afghanistan.
WFP is ever poised to act swiftly and is calling for US$1.15 billion to respond in Afghanistan for the next six months.
Now is the
time to act
WFP relies entirely on voluntary contributions, so every donation counts.
Donate today