Hunger in Haiti: How EU cash grants help farmers reeling from drought
People who've lost livestock such as donkeys and horses find a degree of security in smaller animals, thanks to World Food Programme support
, Stéphanie Rigaud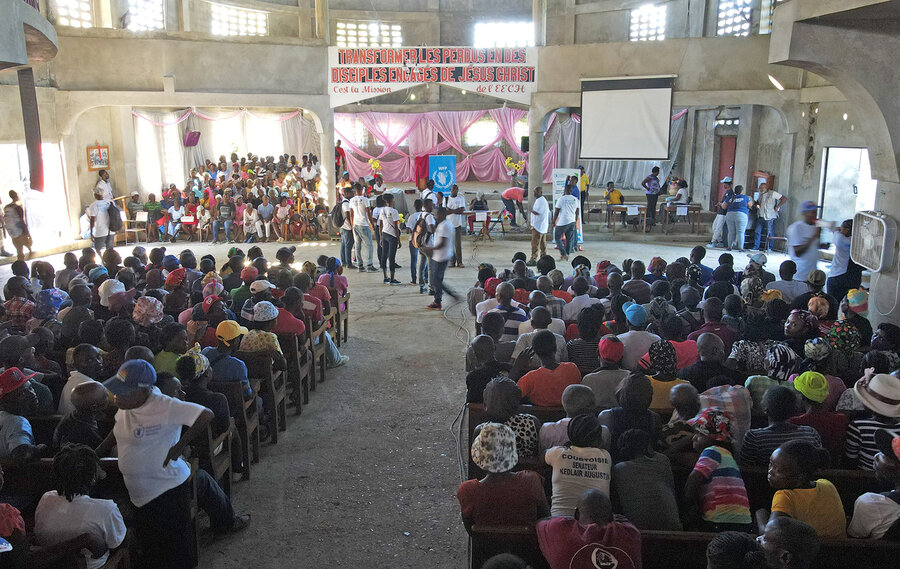 As Haiti picks up the pieces after devasting floods that hit some parts of the country in early June, other parts of the Caribbean country are reeling from drought which has intensified since January.  
Thanks to support from ECHO (the EU's Civil Protection and Humanitarian Aid department), WFP is providing vital financial aid to vulnerable people, stimulating the local economy and strengthening communities.
An alarming number of donkeys and horses in the Nord Ouest department, among the hardest hit areas, died because of a lack of food and water. They were used by people in the area to transport salt – an essential commodity in the area – from the basins where it's produced, in the commune of Anse-Rouge, to the trading hub of Port-de-Paix.
'Unseen and unheard': Haiti weathers hunger, gangs and climate extremes
World Food Programme calls for funds to maintain 'stabilizing' humanitarian assistance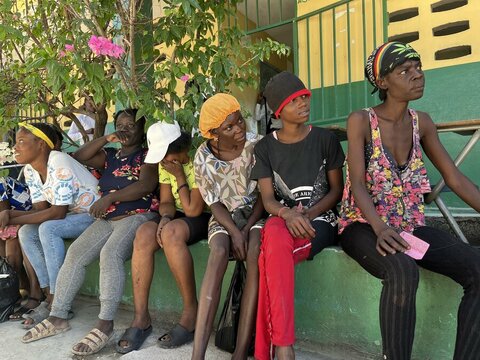 Losing her donkey left Zina Jean Louis, who is in her fifties, unable to continue her business of trading salt. 
"To feed my children, I now have to rely on my neighbours who share meals with us," she said. "I don't have a garden (to grow vegetables)."
She added: "My neighbours and I can no longer run our businesses. Without the help of an animal, traders face a walk of six hours under the blazing sun."
Fifty-five percent of people in the Nord-Ouest are acutely food insecure – at IPC3 ('Crisis') or IPC4 ('Emergency') on the global standard for measuring food insecurity, the Integrated Food Phase Classification.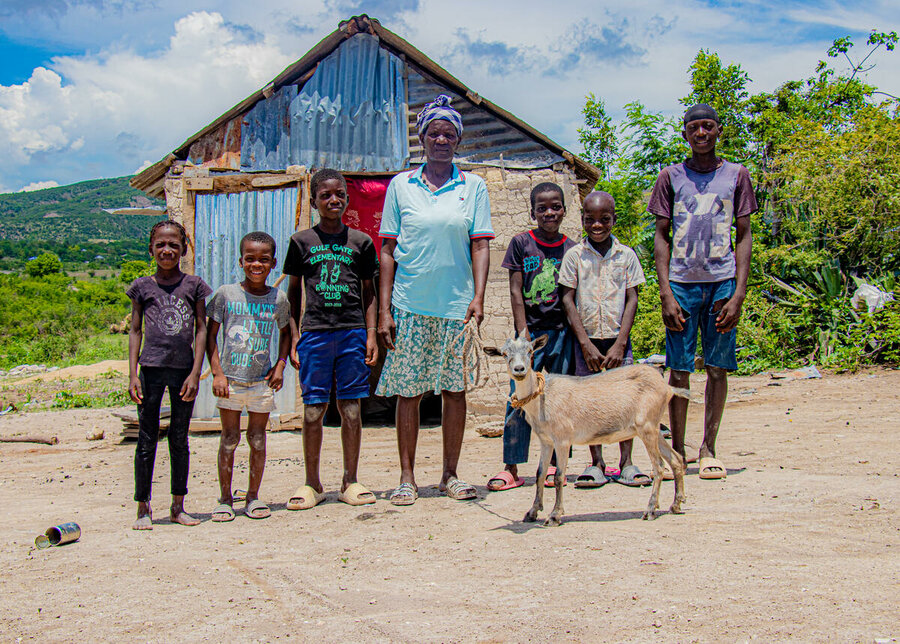 It's also the second-highest prevalence of hunger among departments in a country where 4.9 million people are food-insecure – nearly half the total population. 
Most of the Nord-Ouest's people are farmers, and the agricultural production of the department has steadily declined over several years due to the increasingly harsh droughts. Already fragile livelihoods are being eroded, leaving families without the means to earn an income.
Thanks to funding from the EU, the World Food Programme (WFP) is supporting 12,000 people in the Nord Ouest with cash transfers – people whose livelihoods have been jeopardized by the lethal intersection of climate shocks, economic decline and insecurity.
Zimbabwe: EU cash enables families to buy food amid rising prices and inflation
How money from the World Food Programme economically empowers people in tough circumstances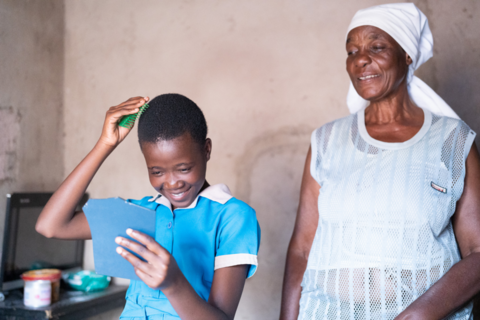 The money is provided either in cash or by telephone transfers, targeting vulnerable families, the majority of whom are led by single mothers.
Assistance is provided in four instalments, totaling US$480 (70,400 Haitian gourdes) per household, enabling nearly 2,500 people to meet their families' most urgent needs. 
In addition to direct food purchases on local markets, households sometimes invest in sustainable solutions such as starting small businesses or purchasing livestock, that may enable them to improve their food self-sufficiency.
Zina has benefited from WFP's four cycles of assistance. "Right from the first round, I acquired a precious good… a goat," she said. "With the other cycles, I bought food for my children. Six of them still go to school, and I've paid their school fees. I paid off the funeral debts of my husband, who died eight years ago."
She added: "After this programme, I'll be satisfied, I'll have my goat as insurance in case my children or I fall ill."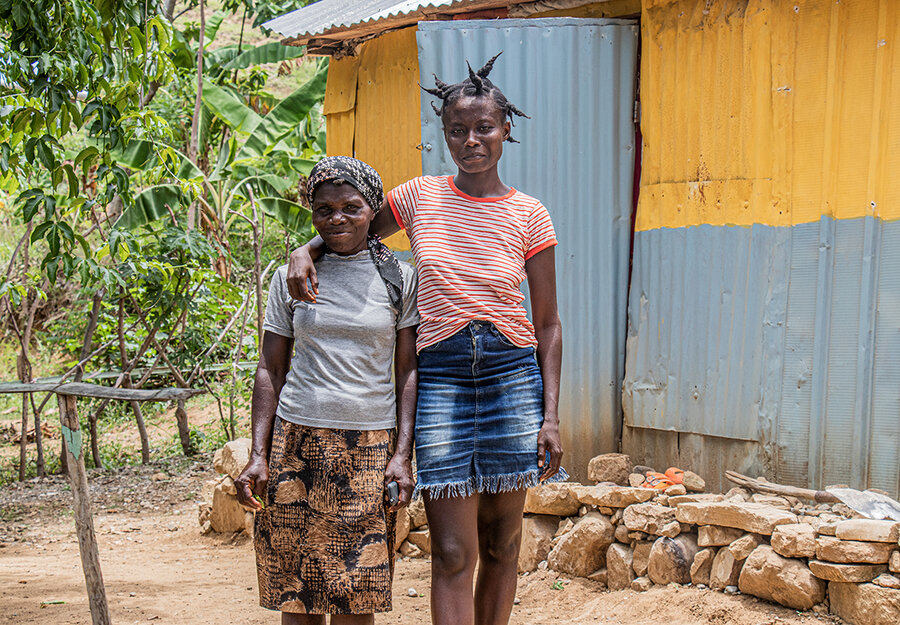 For Haiti's most vulnerable families, animals represent a traditional safety net that can be used, eaten or sold in times of need. Having recently lost her donkey, Zina takes even better care of her goat. She feeds it three times a day, brings it water and tries to shelter it from the sun.
---
In a nearby community, Sultane,  a widow, also bought a goat with her first round of assistance. "All my hope lies in my goat," she said. Aged 62, she suffers from arthritis and can no longer carry goods to the market and has no garden.  
The mother of eight children, Sultane lives with three of her daughters and her granddaughter. Only the eldest, 18-year-old Bérénice who herself has a three-year-old daughter, goes to school.
The other two go to the market every week to sell seasonal fruit and buy groceries with the money they earn.
Kenya: With EU help, refugees facing hunger have a lifeline
During the worst drought in decades, refugees in Kenya received cash assistance to buy food and other essentials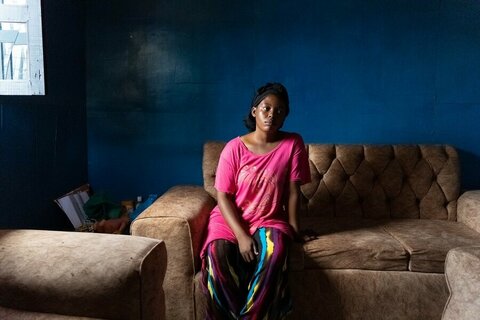 With the assistance she's received, Sultane plans to soon buy a piglet and chickens for the farm, enroll her other two daughters in school and pay for the plot of land on which she built her household and where she and her family have lived for more than ten years. 
"For the first time since my husband died 12 years ago, I own a property – I can make plans," she said. "This programme is a lifeline to me."
WFP's emergency assistance to Haiti in 2022-23 is generously funded by Canada, European Union's Civil Protection and Humanitarian Aid department (ECHO), the Economic and Social Assistance Fund (FAES) through the Inter-American Development Bank, Germany, Japan, Luxembourg, the Ministry of Social Affairs and Labor (MAST) through the World Bank, Slovenia, Switzerland, UNCERF and the United States Agency for International Development (USAID).
 
Now is the
time to act
WFP relies entirely on voluntary contributions, so every donation counts.
Donate today