'I cannot do anything to save my baby boy'
Stories of extreme conditions faced by families in East Ghouta, a besieged enclave in Syria
, Marwa Awad
The lockdown of East Ghouta for the past four years has left 400,000 people cut off from a regular supply of food, medicines and other essentials.
Their bid for survival worsened this past September when the only remaining supply route into the enclave, the Al Wafideen camp crossing point, was shut down. The World Food Programme (WFP) has since delivered food, but more funding and greater access is needed to provide the help families need. This is what families battling hunger and poverty told us.
A father watches his baby boy vanish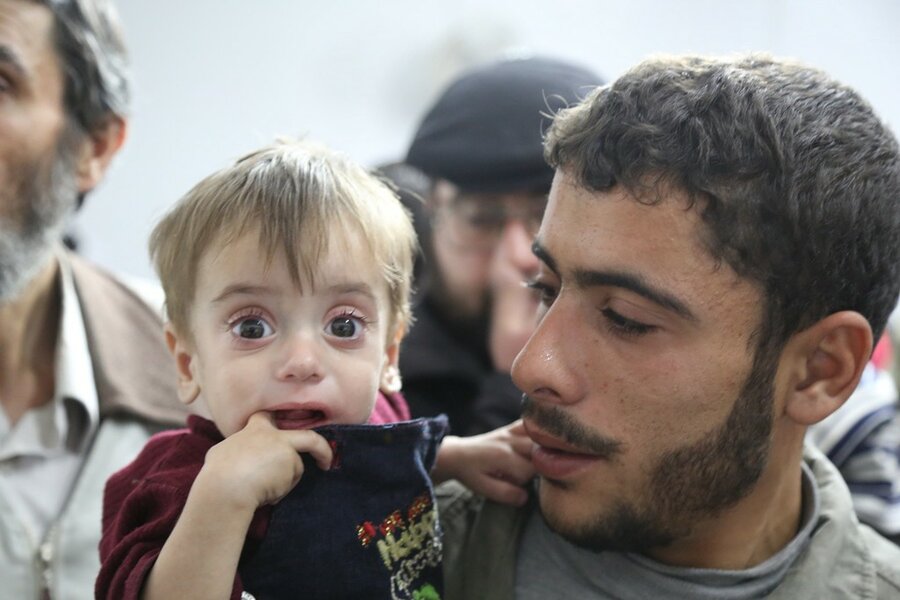 Living in Duma, Eastern Ghouta, is a nightmare for Abu Saleh. He says his ten-month-old baby boy is wasting away because they cannot afford the nutritious food or clean water that his growing body needs.
Weighing a little over five-and-a-half kilos (12 lbs), about half the healthy weight for babies his age, Saleh suffers from severe acute malnutrition. He only eats watery vegetable soup because milk is too expensive — even when it is available in the market.
Food prices in this besieged area have more than doubled and people are not working, making whatever food remaining in local markets out of reach for most families.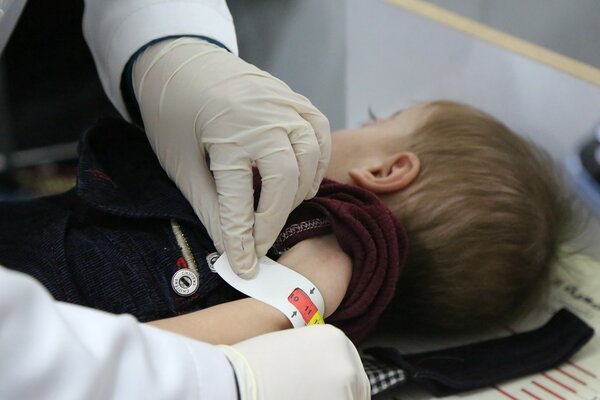 "I cannot do anything to save my baby boy."
A painter by profession, Abu Saleh can barely find work inside Duma where most homes have been damaged in the fighting. He takes odd jobs to make ends meet, earning no more than 1,500 Syrian Pounds (US$3.25) per day. Even then, he can barely afford to look after his small family.
"A litre of cooking oil costs 13,200 Syrian Pounds (US$27) and a bundle of bread is 2,000 Syrian Pounds(US$4)," he said while fighting back his tears. "I cannot do anything to save my baby boy. All I can do is take him to the doctor and watch him die slowly."
Taking turns eating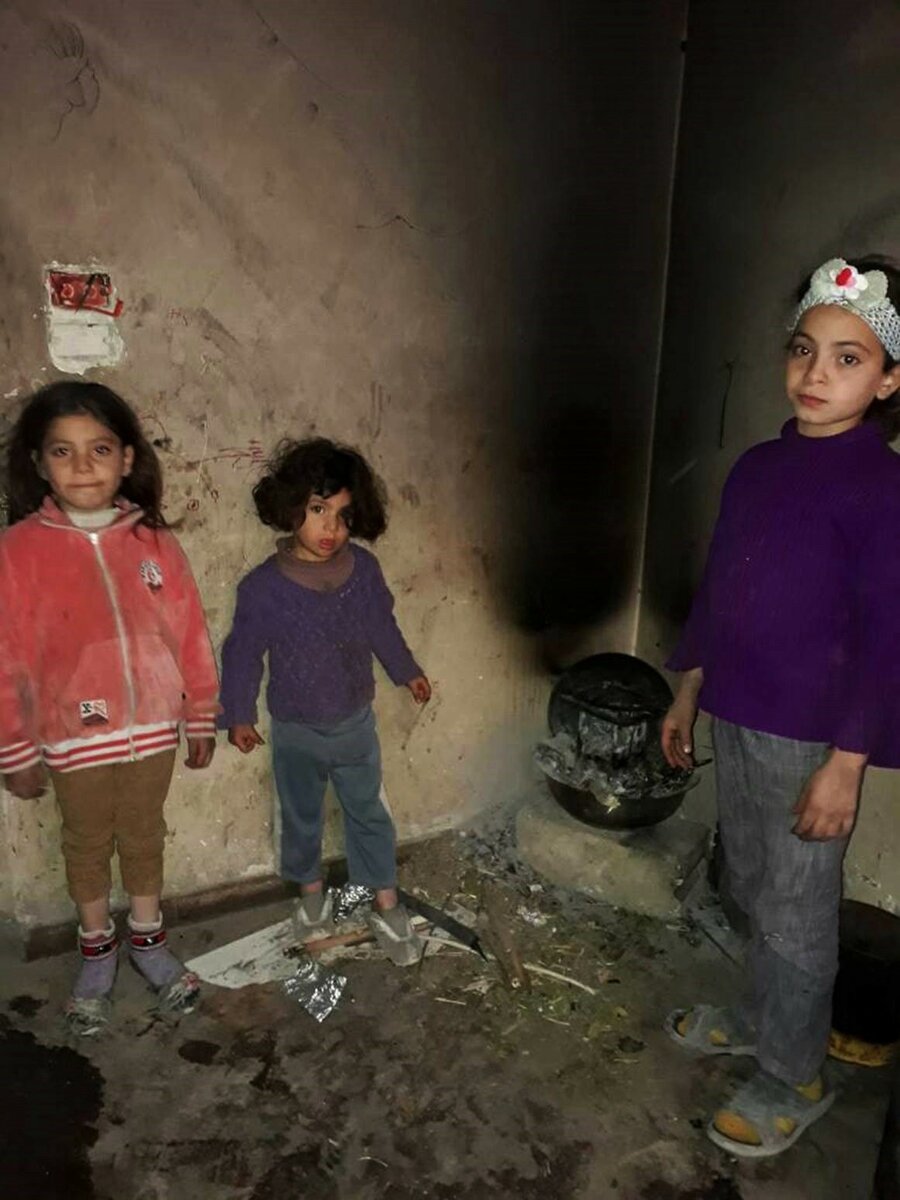 Om Sanaa remembers a time when food was abundant in the fertile East Ghouta area. Before the crisis, most people in the enclave made a living farming and selling fresh fruit and vegetables.
"There used to be plenty of food here before the crisis. But things are different now, especially this past month. I can barely feed my girls," said the widowed mother of three who lives in Kafr Batna, one East Ghouta's main districts.
"My girls take turns eating now."
Her late husband worked on a farm and she helped him sell the produce in the market. But as the siege on East Ghouta tightened, much of the arable farmland fell under the front lines of conflict, becoming unsafe and inaccessible to farmers. High demand for a short supply of food has meant sky-high and unaffordable prices and very limited variety of basic food items. Om Sanaa now copes by rationing what little food she can afford among her three daughters.
"My girls take turns eating now. We barely have any food so each one eats one meal every three days. It breaks my heart because they go to bed hungry and wake up with no energy."
Hunger is his new normal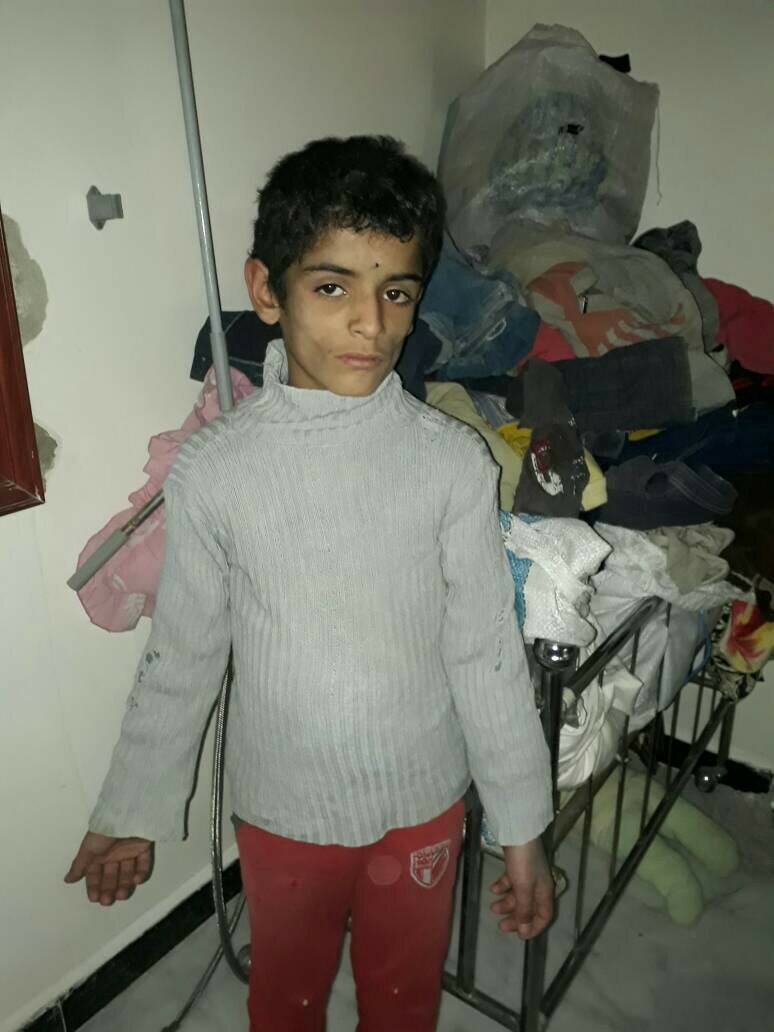 War and hunger are all that 12-year-old Amir has ever known. Though his family escaped violence in their hometown, settling in East Ghouta's Kafr Batna has not been easy.
Amir, his mother and his sisters have to pick through debris on the streets of Kafr Batna, foraging for reusable material they can sell to make any money to buy food.
Amir says that he has never asked for toys or games to play with. He only thinks about getting enough food to survive.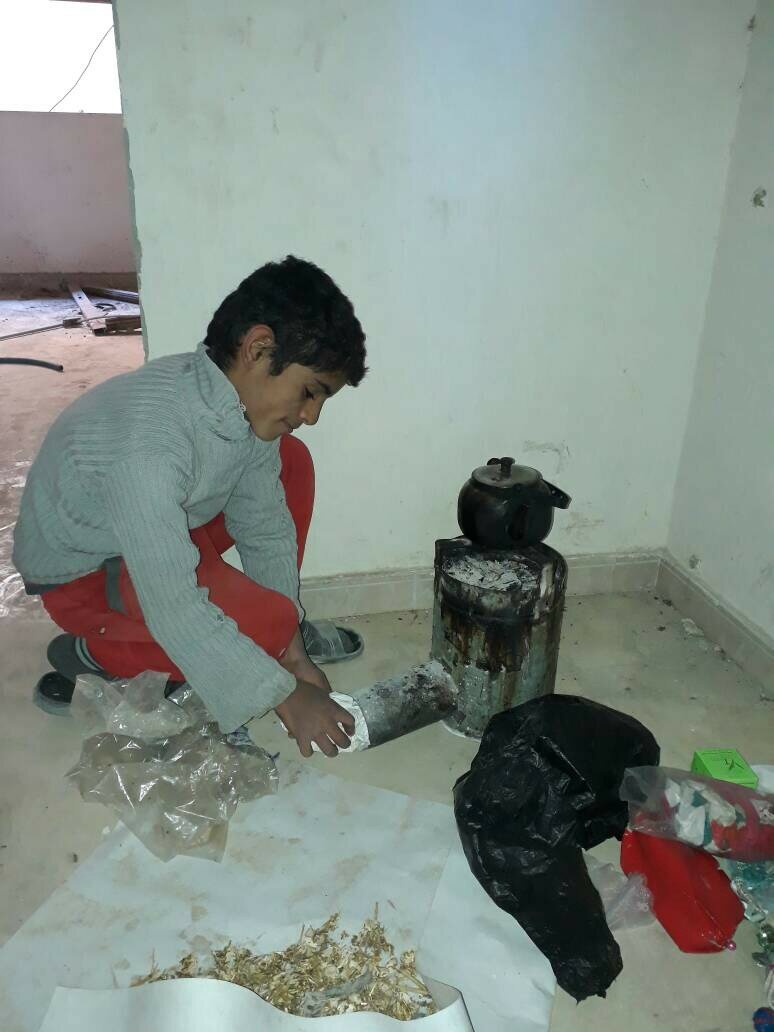 "From morning until nightfall I work, first to find things and then to try and sell them," he said, adding that someday he hopes to eat falafel, one of the cheapest foods in Syria.
One of the greatest struggles for children in East Ghouta is the lack of variety, nutrition and quantity of available and affordable food. All that is left in Kafr Batna are raw vegetables, such as maize corn.
To boil corn, the cheapest produce in the enclave and the main source of food, Amir gathers used diapers he finds in the garbage bins on the streets and burns them in his home to make fuel to cook.
Since September, WFP has delivered food assistance to more than 110,000 people in besieged towns of East Ghouta as well as nutritional supplies for more than 20,000 children. However, this is just a drop in the ocean of families' needs.
WFP urgently needs additional funds to deliver desperately needed food for all women, men and children across East Ghouta and appeals for unconditional and safe access to the millions of people in need across the country, no matter where they are.
You can be a lifeline to children and families in Syria. DONATE NOW.