'Ignorant thieves left the really valuable items behind… our books'
Among people the Word Food Programme supports in Syria are a couple who take heart their library survived bombing and looting
, Hussam Al Saleh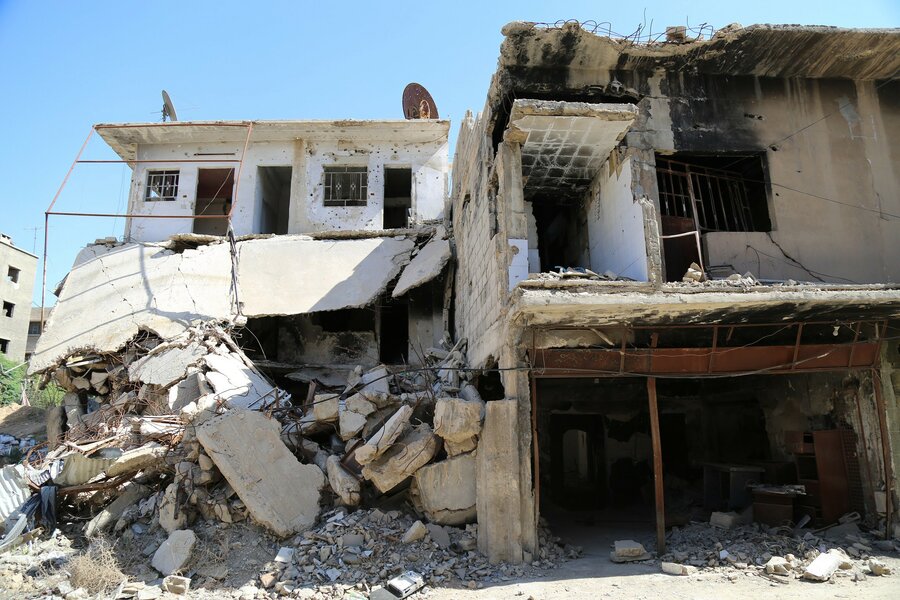 We meet Ghalib Abo Trabi on a cool autumn day in his new home in the Syrian governorate of As Suwaydā, sitting in his favorite spot, book in hand and surrounded by flowers.
He closes the book and welcomes us in with a huge smile. He calls to his wife, Um Hani, to bring in the Arabian coffeepot — a traditional welcome for visitors.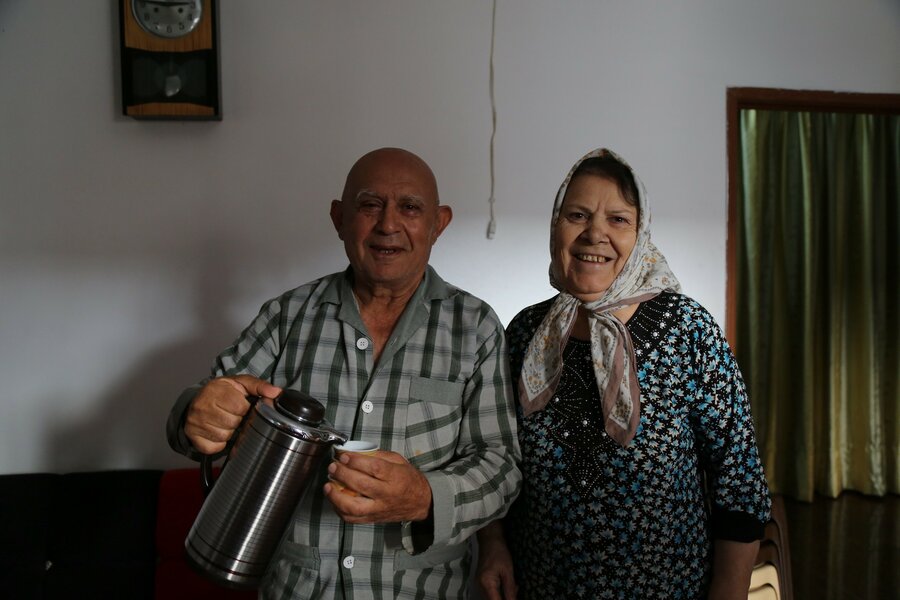 Nobody can visit Ghalib's house without immediately noticing his library. It's filled with valuable books that contain decades of stories. As coffee is served, I can't resist having a look at his amazing selection.
"When I returned to my home in 2018," he explains, "I found that all my furniture and belongings were stolen except for these books that I found piled in a corner and covered with dust."
Ghalib adds: "Ignorance is a blessing."
Before violence erupted in Syria, Ghalib, a former agricultural engineer, owned a large house filled with happy memories and treasured possessions. He recalls how he and his loved ones were displaced from his home in the Tadamoun neighborhood of Damascus.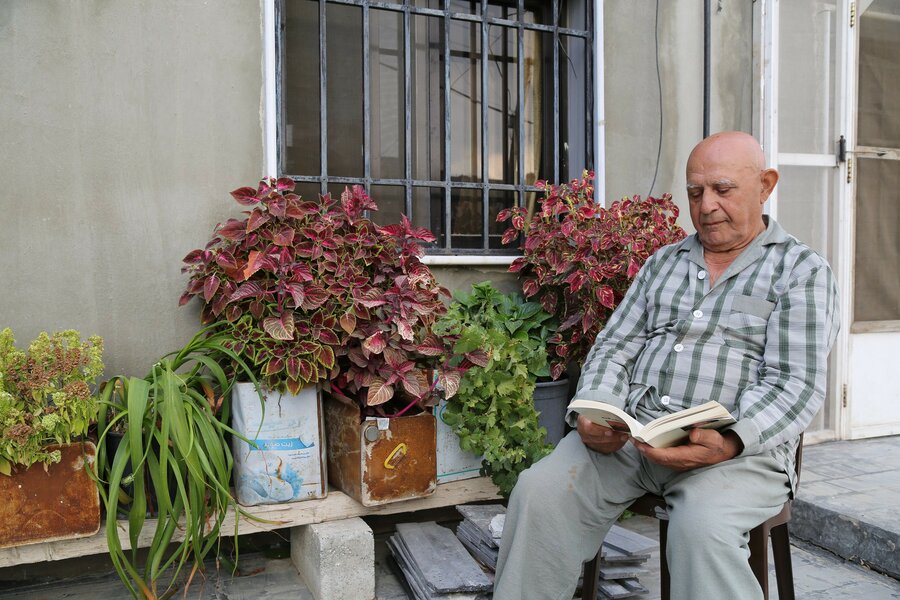 "How can I forget when I was pulled out of my roots in Damascus on the night of 13 July 2012?" he says. Escaping intense clashes, Ghalib and his family fled, leaving everything behind as they assumed they wouldn't be gone for long.
When they finally saw their home again — six years later — they found that half of their house had been completely destroyed. The other half was so badly damaged they couldn't live in it, or make any repairs to save it.
Despite the sadness he felt, realizing the books were still safe brought a smile to his face. "I was extremely happy to find this treasure of knowledge safe," he says. "The ignorant thieves stole the cupboard and left the really valuable items behind. Only a few people can realize that the real fortune is in books."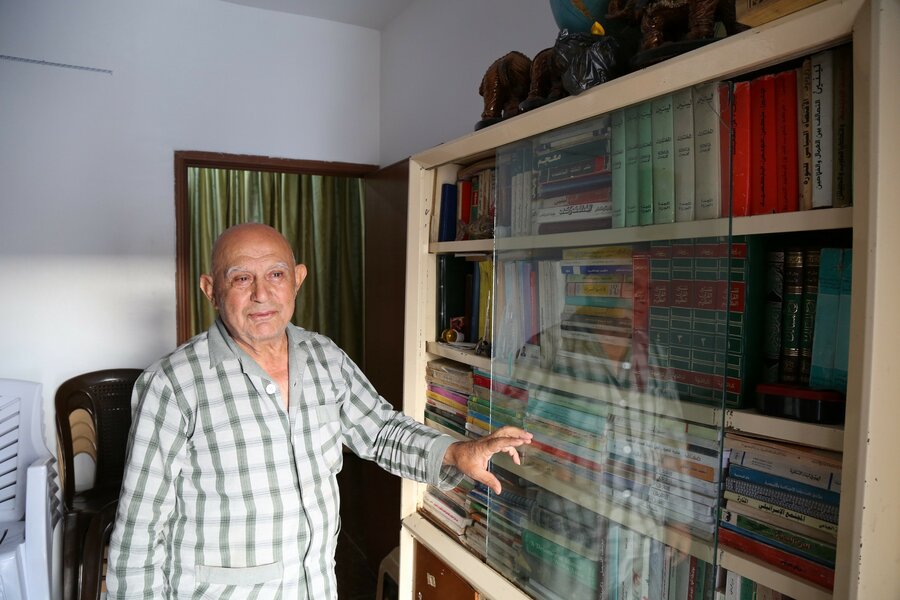 "The beautiful image of my home that kept fueling hope in my soul all these years died in September 2018 when for the first time in six years I walked again along the street that I used to live in and saw what was left of my home," said Ghalib.
Ghalib is 83 years old and together with his wife earns a retirement salary of US$116 (SYP 60,000) a month, of which $97 pays the rent on their current home in As Suwaydā, leaving them with only $19 to live on.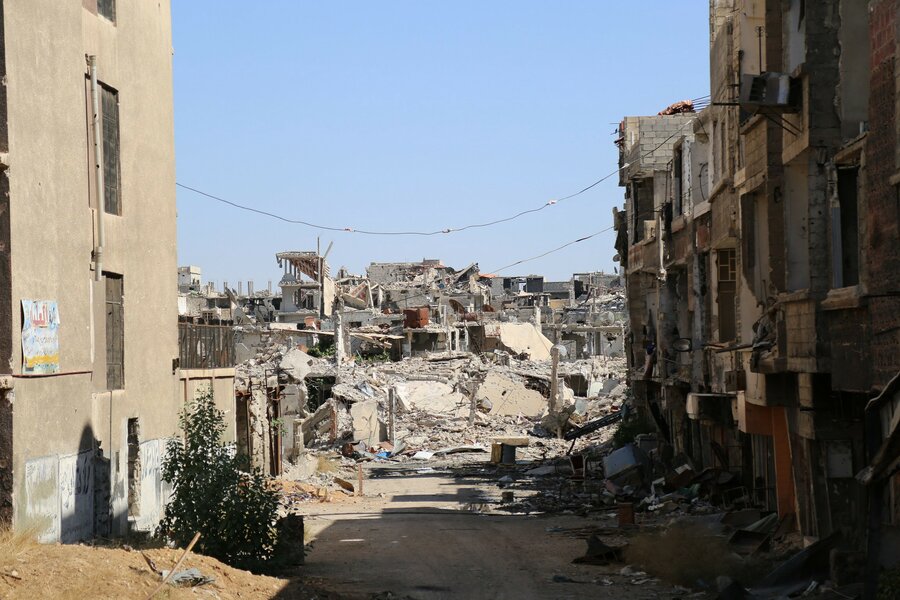 Because of their age, it's a struggle for the pair just to look after their pot plants. Returning to work is no longer possible, so the food assistance they receive each month from the World Food Programme means they not only have enough to eat, but can use their income to buy medicines and other necessities.
Thanks to EU's generous contribution, WFP can support Ghalib's family and thousands of others across the country to access food assistance and rebuild their lives.