Indigenous Peoples Day: on the path to Zero Hunger
How the World Food Programme is supporting communities in Bolivia, Colombia and the Democratic Republic of the Congo
, Simona Beltrami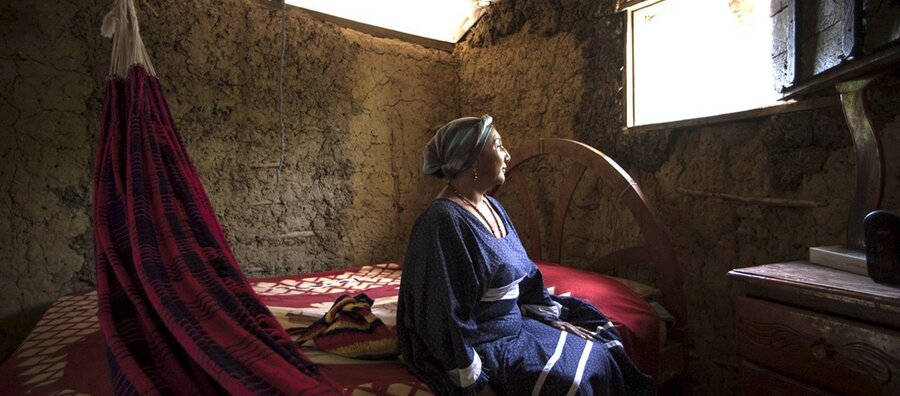 On 9 August every year, the International Day of the World's Indigenous Peoples casts the spotlight on native communities around the world and the challenges they face. Today there are around 370 million people, living in 90 countries, who self-identify as Indigenous — self-identification is a key criteria for an Indigenous people to be recognized by the UN.
Often marginalized, Indigenous people are disproportionately affected by poverty. According to the World Bank, they account for just 5 percent of the world's population but make up 15 percent of the extremely poor — and a third of the world's rural poor.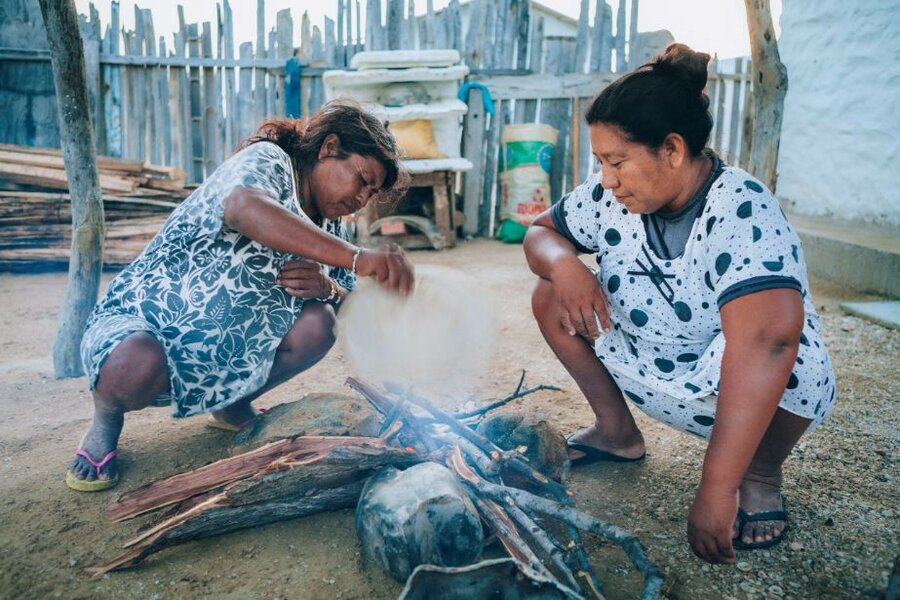 The UN's Sustainable Development Goals (SDGs) for 2030 address many of the development concerns of Indigenous peoples head-on. SDG 2, on ending hunger and achieving good nutrition, makes specific mention of Indigenous people in Target 2.3, which calls for doubling the productivity and incomes of small-scale farmers.
Here are three examples, from Bolivia, Colombia and the Congo, of how WFP is working with Indigenous communities to achieve Zero Hunger:
Supporting communities on the migrant route in Colombia
For decades, life in the desert peninsula of La Guajira in northern Colombia, home to the Wayúu Indigenous community, was marred by conflict and paramilitary violence. Driven by fear, people would cross the border into Venezuela, where many sought — and found — safety and a better life.
One such was Leticia Bonivento. Starting from scratch, she built up a successful business and was planning to continue working hard to guarantee her children's future along with her own retirement.
When things took a turn for the worse in her adopted homeland, however, she was among the hundreds of thousands of Colombians who decided to return. "We had to leave behind all the fruits of our work and come back empty-handed," says Leticia. "But, after 20 years, the community welcomed us back with hugs and tears."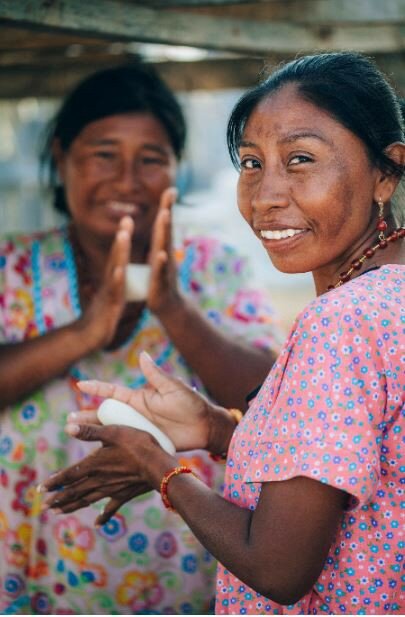 Recently, the Wayúu community has been on the front line of the massive influx of Venezuelan migrants and Colombian returnees crossing into the country. While it has welcomed them, the new arrivals have put a strain on the limited resources offered by La Guajira's harsh, dry environment.
WFP has teamed up with the Food and Agriculture Organization of the United Nations (FAO) to support families facing these increased challenges. It provided food kits — funded by USAID — for three months to support them, while FAO was setting up projects giving people the means and skills to farm crops including corn, beans, cassava, eggplants, cabbage, tomatoes and cucumbers, as well as grass and fodder for animal consumption. Drip irrigation was used to grow the crops.
Fighting climate change in Congo
For the indigenous populations living in the remote, forested regions of northern Congo, life is not what it used to be. "We used to know the weather," says one of the elders. "Not anymore."
Year after year, temperatures have been rising and rain patterns have become more erratic, alternating dry spells with extreme rainfall. This affects farming and the natural resources communities traditionally rely on such as fish, wild honey and the prized delicacy and protein source that is caterpillars. As a result, complex food systems and livelihoods are put at risk.
In the face of these challenges, WFP is supporting Indigenous communities in looking at activities that could enhance and diversify their livelihoods, including sustainable fishing practices, beekeeping and mushroom farming.
For Indigenous children to have the chance to do well in modern-day Congo, WFP is also providing hot, nutritious meals in 60 schools, which improves attendance and relieves pressure on families to find enough food.
Read more about WFP's work with indigenous communities in Congo
Predicting weather the Indigenous way in Bolivia
As weather patterns become more unpredictable, ancestral forecasting methods are coming to the rescue. The traditional ability to interpret natural signs — including reading plant and animal behaviour, wind, humidity and star alignment — can provide very accurate indications on how the weather will change and suggest what, when and where to sow.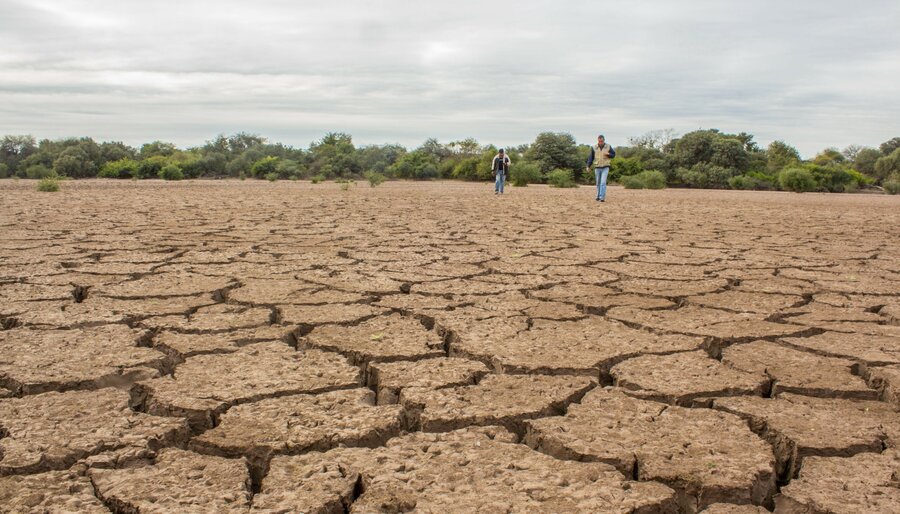 This body of knowledge has been collected and systematized by Bolivian non-governmental organization PROSUCO over a decade and was recently merged into the national early-warning system thanks to the joint work of WFP and the Bolivian Government.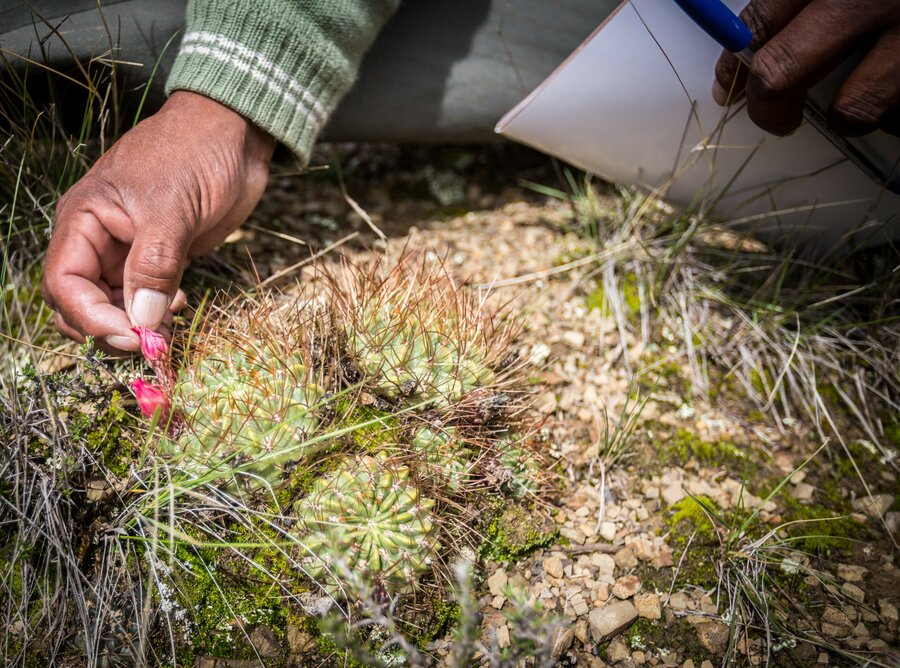 Indicators captured on smartphones or tablets can be shared through a specially developed app and integrated into the alerts distributed by the Government, complementing and completing forecasts based on modern-day technology.
International Day of the World's Indigenous Peoples 9 August
There are an estimated 370 million Indigenous people in the world, living across 90 countries. They make up less than 5…