It's tea-time at Mohamad's house and you're all invited
Join us as we sit down with a hot brew and ask why tea is so important for Syrian refugees in Lebanon
, Edward Johnson
I love tea; I am drinking tea as I write this, and I am not alone in my appreciation for tea. According to the Food and Agriculture Organization, it is the most common hot beverage in the world.
Be it loose leaf, in a bag, strained or boiled in a kettle, tea is on everyone's shopping list and fills the cupboards of millions, if not billions, of tea-enthusiasts around the globe. Let's make a cup, and ponder, what is so special about tea?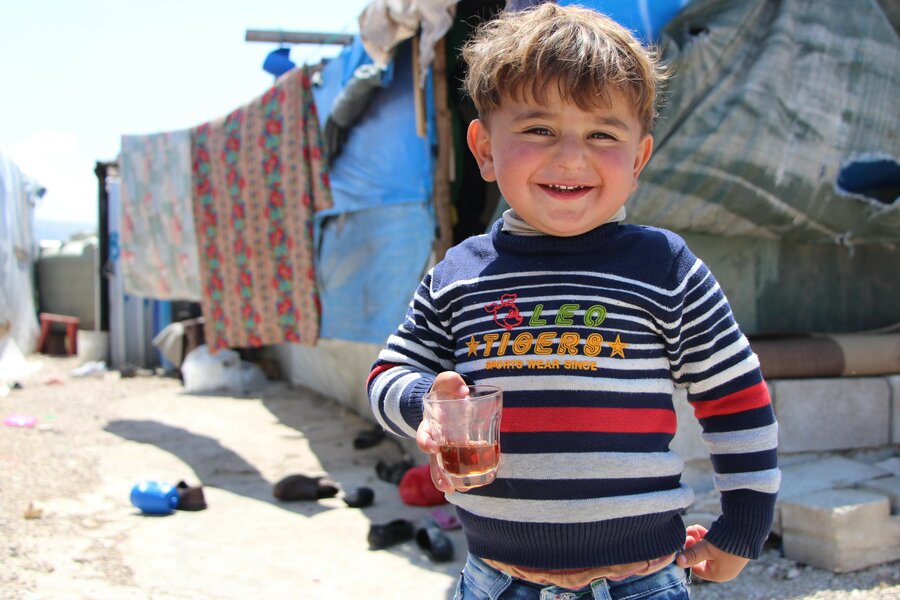 The World Food Programme (WFP) in Lebanon provides cash transfers to almost 700,000 Syrian refugees and 50,000 vulnerable Lebanese. Each month, a total of US$20 million is disbursed to those families on pre-paid cards to buy food in local markets. Behind the scenes, WFP has a robust system which shows us how that money was spent in WFP's 500 contracted shops across the country.
The most recent data shows us that tea is among the top ten popular items purchased using the card. In fact, last month, there were almost 85,000 separate purchases of 450g boxes of loose-leaf tea. If you assume 5g of tea makes a cup, then 85,000 boxes is enough tea to make something like seven million of cups of tea.
One refugee who may be partially responsible for the high sales is four-year-old Mohamad. I met him almost one year ago in an informal tented settlement in the Bekaa Valley in Lebanon and have visited him twice since then. Each time I meet Mohamad, he has a cup of tea in his hand. When I asked what his dream is, he told me simply, "to invite other children from around the world to play with and drink tea with me."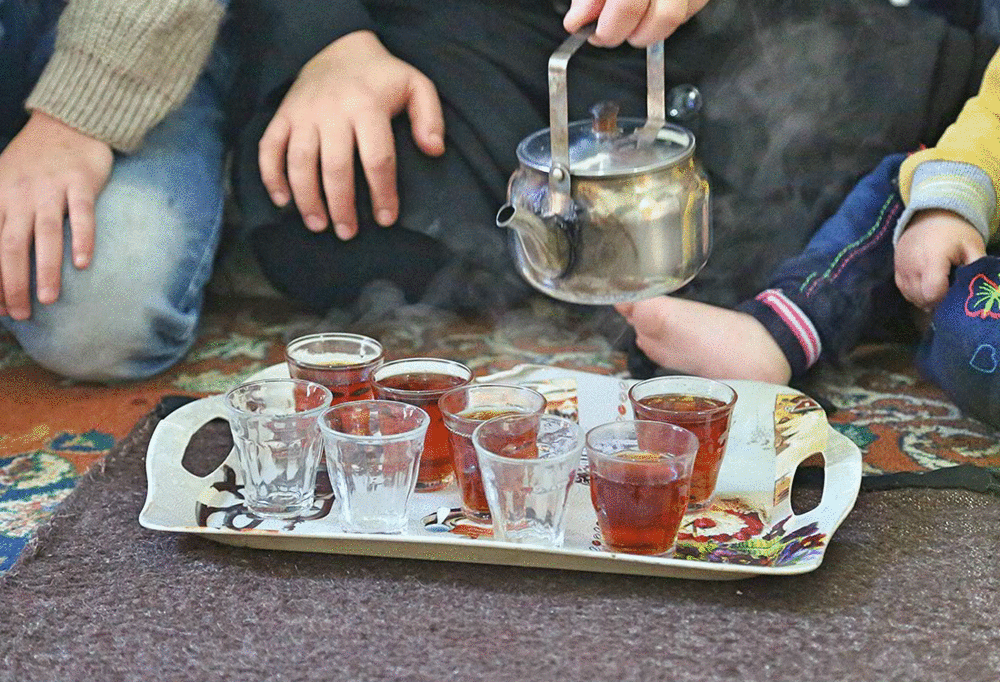 "It's part of our culture," says Mohamad's mother, who suspects that her son is also drinking it at the neighbours', also tea aficionados.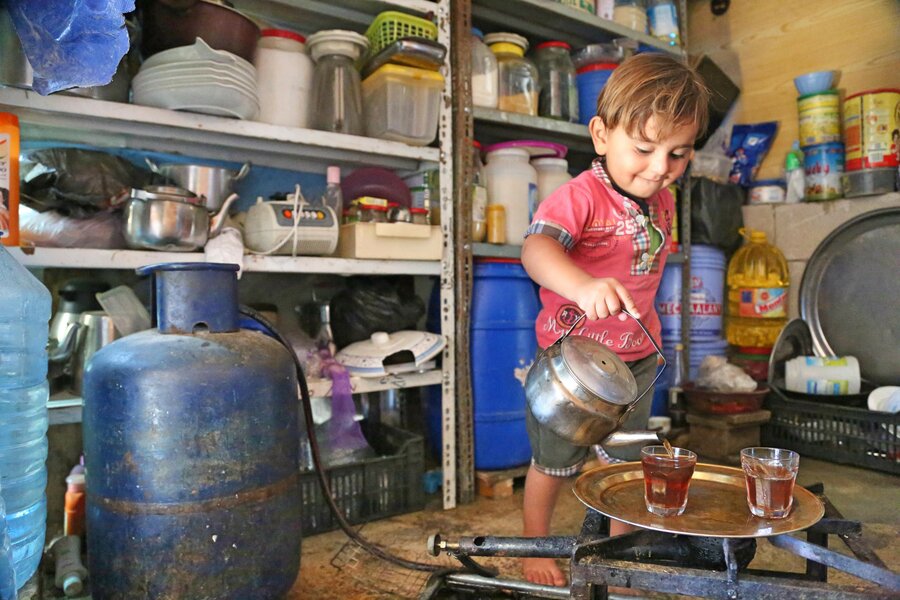 It is not surprising that tea is popular with refugees in Lebanon as it is popular with everyone everywhere.
Mohamad's eyes light up when he hears the pot boiling in the corner of his family's makeshift shelter. He continues that delight as he performs the master of ceremonies ritual of pouring the tea under his father's watchful eye. There is brief silence followed by some slurping and a sigh of satisfaction as the family gathers around steaming glasses of chai — the Arabic word for tea.
That communal aspect is as important as the delicious tea itself. Having been born and raised in England, I know all too well that the ritual of making tea is just as important as the brew. Similarly, in the far east, you can find entire ceremonies based around making tea. In the Middle East—including in Syrian refugee settlements of the Bekaa Valley — making tea is an opportunity for communion, for togetherness, and a reminder of those same rituals that used to take place back home just over the mountains in Syria.
Sure, tea sales spike in winter as there are few other opportunities to keep warm in the wintery Bekaa Valley, but drinking tea is nothing new. It has been at the heart of business meetings and family occasions, after almost every meal and the welcome to strangers for centuries.
Maintaining such rituals is important for refugees with a disrupted life. While Mohamad's mother is not especially keen to have a highly caffeinated four year old running around, she does want the tea tradition and that little taste of home to continue.