Lebanon: Families receive food assistance from Japan amid soaring inflation
World Food Programme's in-kind support means food parcels for around 300,000 Lebanese people – indispensable assistance amid one of the worst financial crises the world has known
, Dana Houalla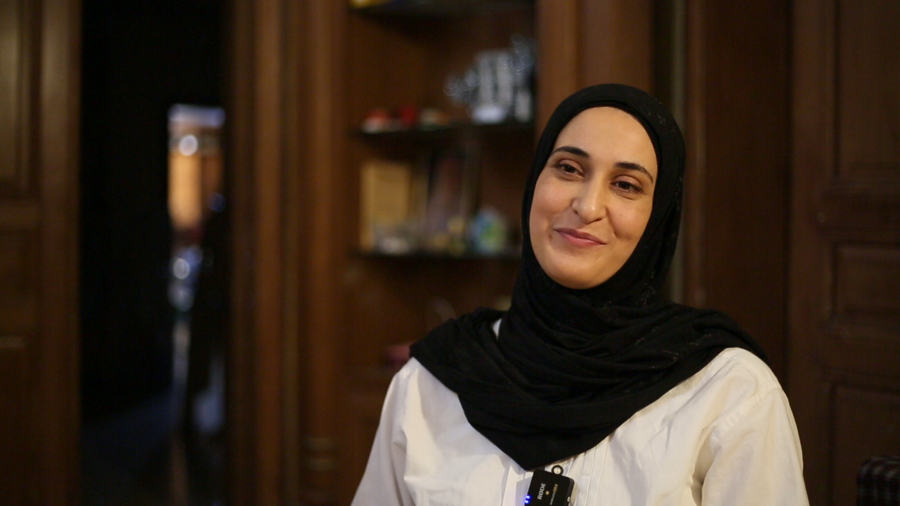 Keen on caring for the environment, former biology teacher Kawthar reuses the items she receives with her food parcel, putting them to use in new and innovative ways.
As Lebanon slipped into a deep economic crisis, Kawthar saw currency devaluation erode her salary down to around US$1 per hour. When the cost of going to work outweighed the income she brought home, with a heavy heart, she eventually quit her job. She now stays at home, caring for her two children.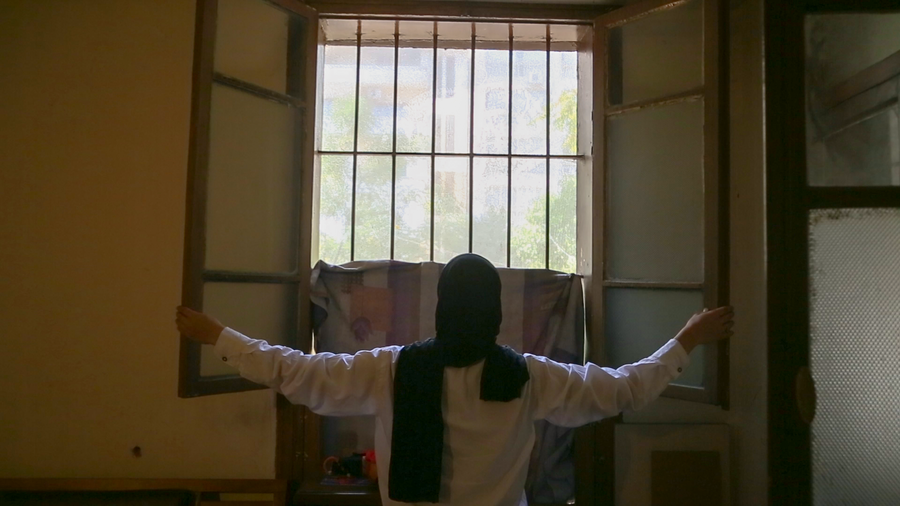 Despite holding a master's degree in biology, Kawthar and her husband Khattar are struggling to make ends meet. They rely on food parcels from the World Food Programme (WFP) to withstand inflation. According to WFP, the prices of food have increased by 115 percent since the beginning of this year.   
"In the face of increasing prices, the WFP food parcels  are allowing us to save the money we would usually spend on food to buy other essential non-food items," says Kawthar.
However, the couple not only benefits from the food within the parcel, but also makes use of all the objects that come with it. Almost nothing goes to waste.
Boxes, cans and bags are repurposed. They have also utilized the heavy-use thread sewn into the rice bags for sewing furniture around the house. Khattar patiently removes the thread from the bag, stores it and later fixes the family's couch with it.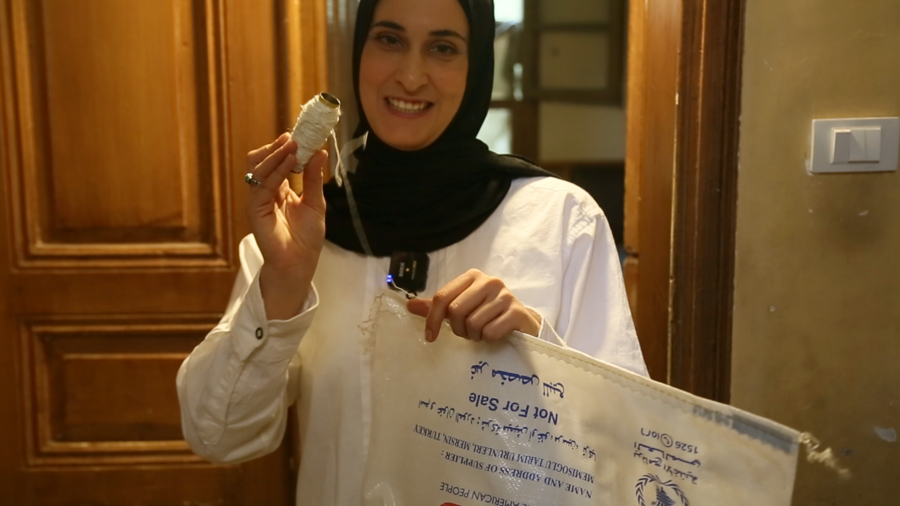 "The WFP in-kind food assistance programme is essential to support Lebanese families like Kawthar's who have fallen into poverty due to the economic crisis," says Ralph Yaacoub, WFP's Programme Policy Officer for the Lebanese Response. "This complements the assistance provided by other social assistance programmes, reaching additional vulnerable families." 
Yaacoub strategically leads the in-kind food assistance programme at WFP Lebanon to ensure effective and efficient implementation and distribution of monthly in-kind food assistance – oil, rice, beans, salt and other food products – to vulnerable Lebanese in close coordination with WFP field offices and cooperating partners.
When Kawthar began receiving these parcels, the prices of food items were still relatively affordable. However, not too long after, they began to increase and shopowners started hoarding their products so that they could sell them at higher prices.
With support from donors such as Japan, WFP's in-kind programme provides 80,000 Lebanese families across the country with nutritious food parcels addressing essential dietary needs. 
"The food parcel we receive contains products from almost all categories of the food pyramid. From protein to grains and beans, the parcel is very complete," says Kawthar.
Despite her recent struggles, Kawthar remains hopeful when it comes to the power of education and strives to pursue a doctoral degree in the future. "I would like to continue my education, I'm sure it will provide my kids with a better life."
Now is the
time to act
WFP relies entirely on voluntary contributions, so every donation counts.
Donate today