Love in the time of exodus — revisited
Life goes on in a Burundian refugee camp in Tanzania as young couples marry and plan a future together
, Max Wohlgemuth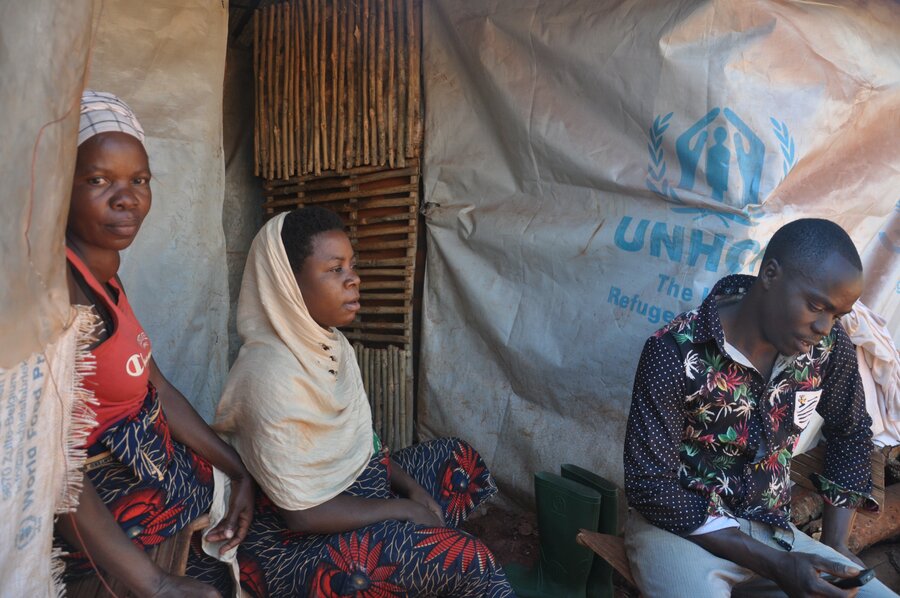 Starting a family in a refugee camp wasn't part of the plan for Uwimana and his wife Ndagijimana, but with the outbreak of violence in Burundi in 2015, the couple was forced to flee their home and seek refuge in Tanzania, along with 250,000 other Burundians.
Tanzania, a traditional host of refugees in the region, reopened two camps, Mtendeli and Nduta to accommodate the influx of refugees from Burundi. In the nearby Nyarugusu Camp, 65,000 refugees, primarily from the Democratic Republic of Congo, were already settled.
Before fleeing, Uwimana, an electrician by training, was working as a motorcycle driver in Nyanza-Lac, a small town in Burundi on the shores of Lake Tanganyika. Ndagijimana, his girlfriend, was planning on finishing her studies before getting married and starting a life with Uwimana. But that was three years ago.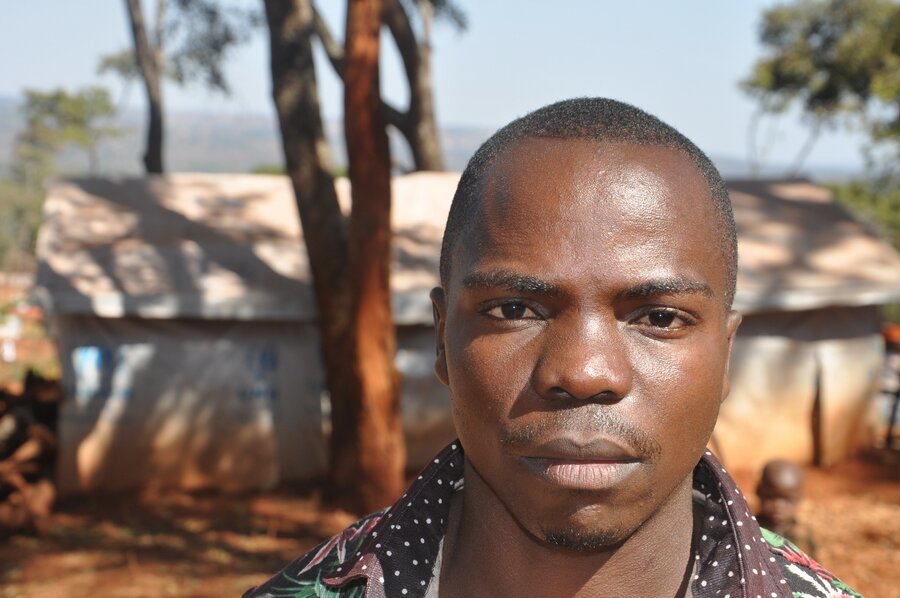 The couple then made the decision to marry while in the camp.
"We have to try and keep going in life — we have no idea what tomorrow will bring," said Uwimana.
The last time the World Food Programme (WFP) spoke with the family, Ndagijimana was seven months pregnant. They now have two children, Ombeni who is 2 and Uwimana, named after his father, is six-months-old.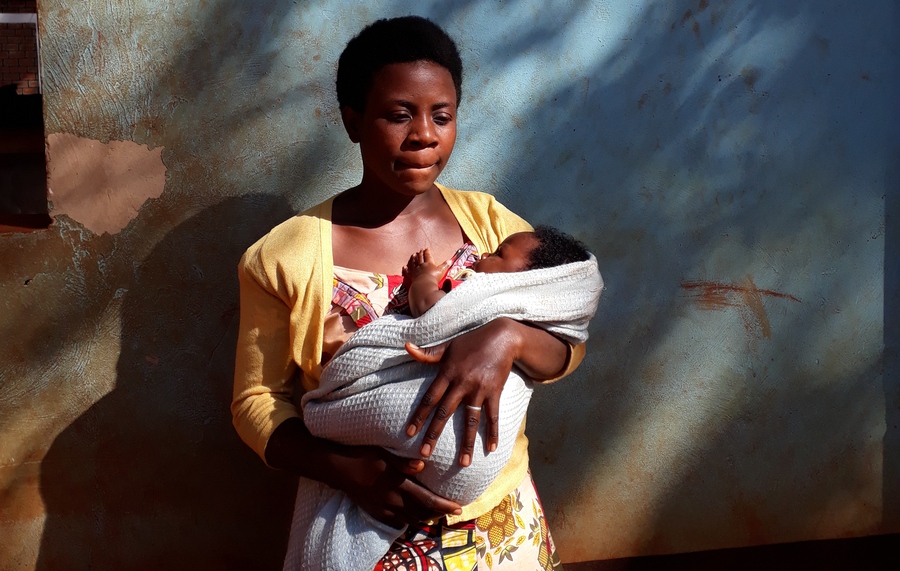 Refugees in Tanzania are not allowed to work and movement outside the camps is limited, making them highly dependent on humanitarian assistance to meet their basic food needs.
WFP Assistance
WFP delivers maize meal, pulses, salt, oil and fortified blended food to meet the minimum calorie requirement needed to maintain a healthy weight. WFP also provides supplementary nutritious foods for pregnant and breastfeeding women to ensure the growth and development of children under 5 years of age like Ombeni and baby Uwimana. People with HIV/AIDS and hospital in-patients also receive supplementary nutritious foods from WFP. Hot meals and high energy biscuits are provided to people repatriating at departure centres.
"The food is so helpful because we have no other way to make money or provide for the family," said Uwimana. "Without food you can't live."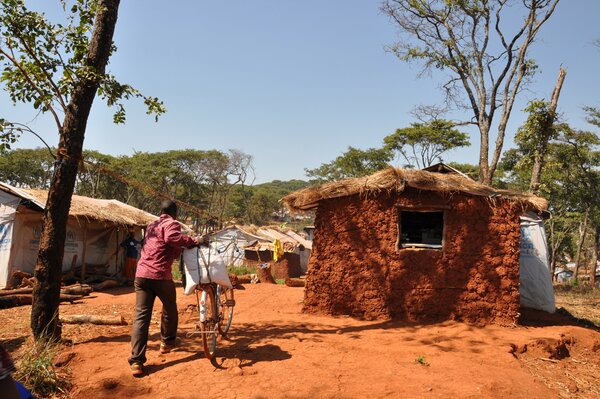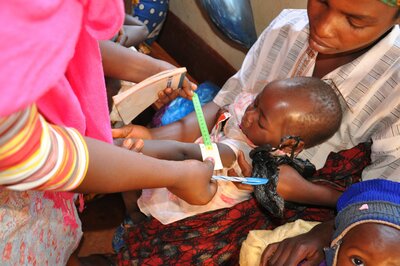 Uwimana has also learned from Ndagijimana about the importance of good nutrition for their young children. The right nutrition, particularly in the first 1,000 days, is critical for a child's physical and cognitive development. When Ndagijimana first became pregnant, she started attending sessions on nutrition that are held in the camp, where she received important information on how good food is important for a child to grow properly.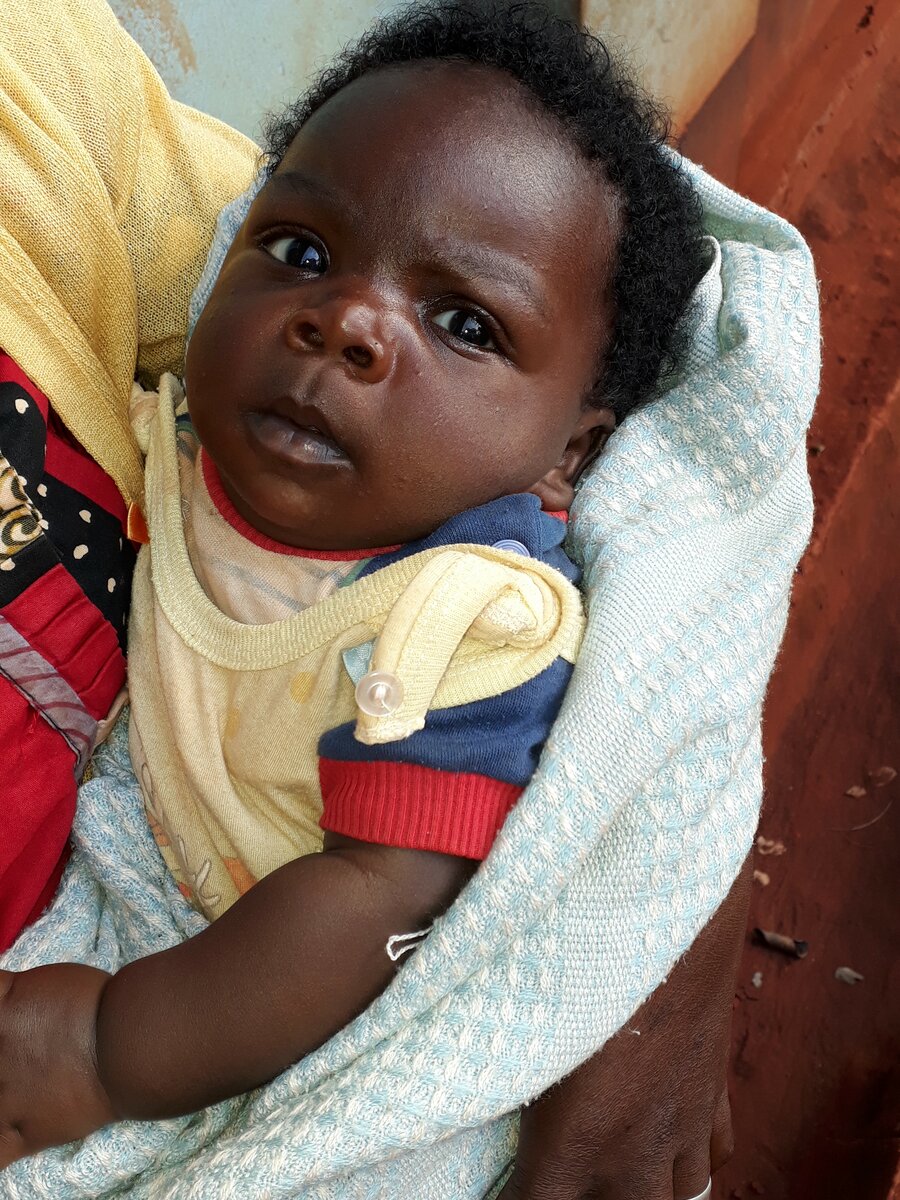 "We are trying to plan our lives, but it is hard to know the future," said Uwimana. "My goal is for our children to attend school and to have careers that make them happy. It's hard to think about these things without a home, but I want my children to have a life like any other child in the world."
Voluntary repatriation of refugees started in September 2017. To date, 40,000 people have returned to Burundi.
Uwimana and his family are not sure when they will return to Burundi. The children are still too young to make the journey, however for now, the family is grateful for WFP's support.
Donor Support
WFP is entirely funded by voluntary donations and is only able to conduct its refugee programmes thanks to the contributions from donors.
WFP's top donors include USA, United Kingdom, European Union, Ireland, Denmark, Sweden, Canada, Germany and United Nations Central Emergency Response Fund.
Want to help refugees like Uwimana and Ndagijimana? DONATE NOW.
This is an update to a story first published on Panorama on 29 September 2016.