Madagascar: 'Children do not run or play — in their eyes is deep sorrow'
World Food Programme partnerships officer Krystyna Kovalenko offers a glimpse of the south of the country, where thousands of people are starving
, Krystyna Kovalenko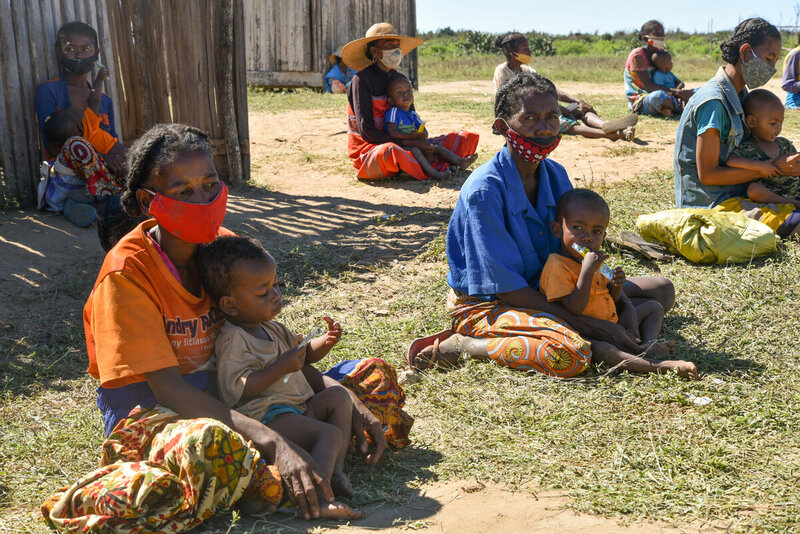 The 'Grand Sud' in Madagascar looks like something out of a sci-fi film — totally dry, inhabitable and deserted. The land has suffered from several years of consecutive drought. But locals say that this year has been worse than any other.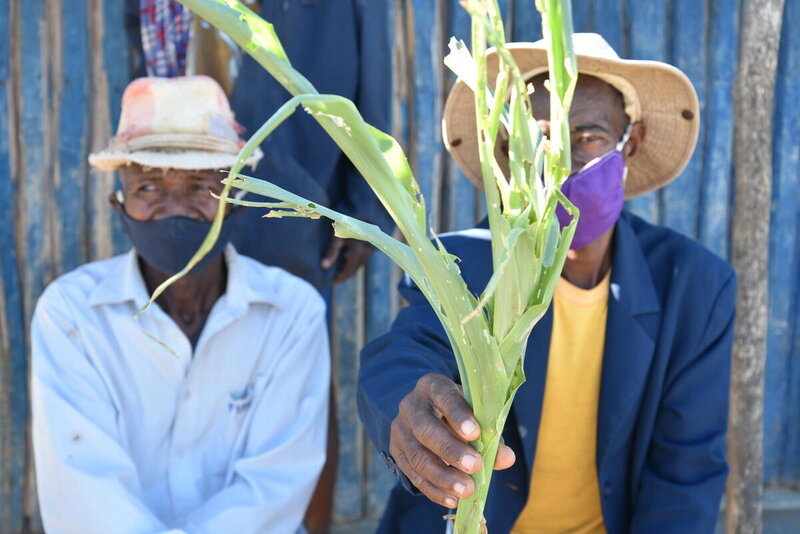 I met some elderly people who've lived here all their lives. In the beginning, they compared the current situation to the 1991 drought. But as I talked to them, they told me that it's even worse. This year, the lean season was longer than ever, the drought is deeper, and what little harvest that they have has been severely attacked by insects, taking away the last hope for something to eat in the months to come. 
The situation looks completely hopeless.
Zero nutritional value
We visited small, remote villages connected by broken roads. What we found upon arrival was heartbreaking scenes of children with huge bloated stomachs. I was completely struck by the silence in the villages. The children do not run around or play, they just sit and look through you. In their eyes is deep, deep sadness and sorrow.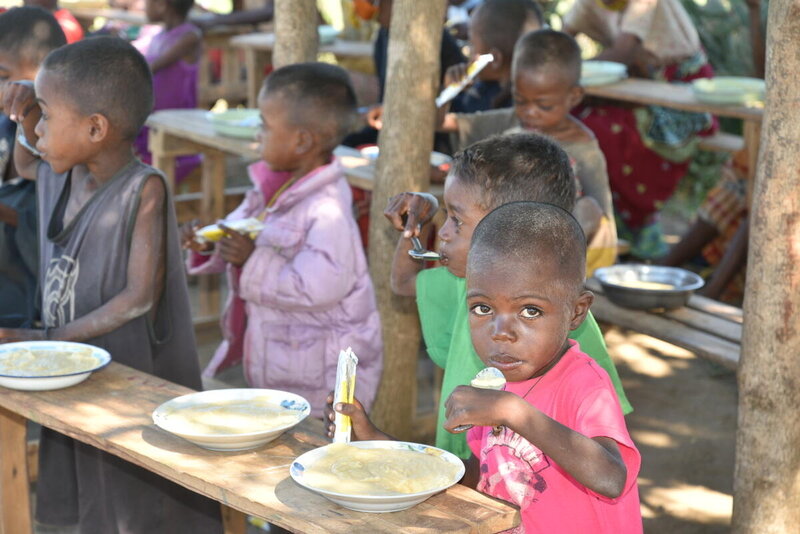 In one of the villages, I asked a child when he had had his last meal, and what it was.  He pointed to the clayish ground. His mother explained that the last thing she gave her children to eat was just some grass and plants that are not usually edible, because there is nothing else growing around. She would boil them, add some clay, and give the mixture to her kids just to fill their stomachs with something.
Needless to say, there has been zero nutritional value in whatever they have been consuming for a very long time. Their bloated bellies and unnaturally thin arms show that vividly. This is particularly visible in young children and elderly people, who are exhausted by hunger. I will never forget a young teenager who couldn't even eat, as there wasn't enough force left in the body just to lift a spoon.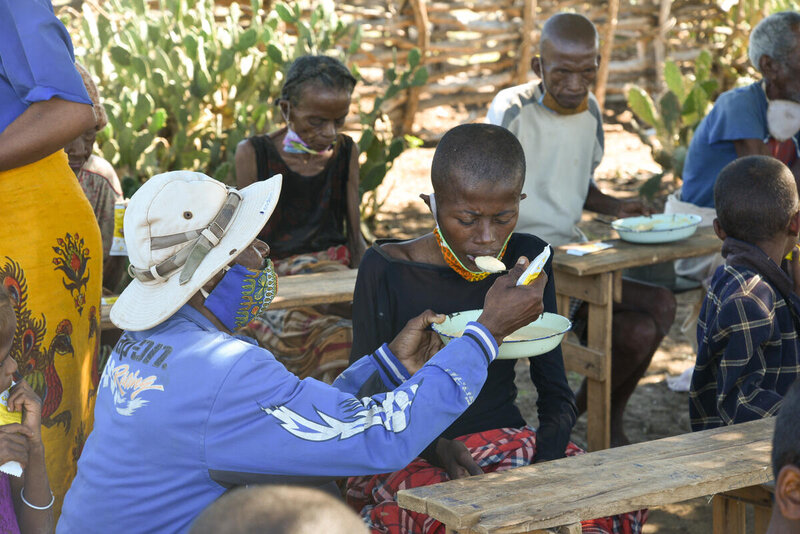 As we passed through settlements and villages, most children we saw were underweight. Every third or fourth child looked malnourished. Around 1.14 million people in the south of Madagascar are facing high levels of acute food insecurity. Nearly 14,000 of them are in 'Catastrophe' level in the five-step scale of the Integrated Food Security Phase Classification (IPC). This is the first time that people have been recorded in phase 5 in Madagascar since the IPC methodology was introduced in 2016. 
Unless urgent action is taken now, the number of people in this category will double over the next lean season which starts in October. 
The crisis we see today in the South of Madagascar is a result of multiple factors, including deforestation and climate extremes. The World Food Programme (WFP) is responding to the immediate needs of around 750,000 people every month, but the situation is deteriorating fast and current support is not enough to offset the impact and the risk of famine. Only through a joint effort by UN agencies, partner governments and NGOs we will be able to save lives and ensure people in this part of the country have better, sustainable futures. 
WFP urgently needs US$74 million over the next six months to avert disaster in southern Madagascar.
Now is the
time to act
WFP relies entirely on voluntary contributions, so every donation counts.
Donate today