Maria recalls how 'magic meals' set her on path to life as a humanitarian
Head of nutrition in Dominican Republic discovered years later that she had been a beneficiary of WFP food
, Tayra Pinzón
To mark World Humanitarian Day on Monday 19 August, which this year focuses on #WomenHumanitarians, I meet one woman whose career led her back to her roots and to a discovery that only fuelled her desire to help others.
Maria Altagracia Fulcar treasures many memories from her childhood in the Dominican Republic, despite it being spent in poverty.
She remembers a farmer named Papalá, who would come and call families up to receive food donations. She recalls seeking out supplies: "My siblings and I enjoyed searching for food — cornmeal, oil and wheat — and taking it home."
She also recalls her mother, Teresa Fulcar, making "magic" of simple ingredients so that her family did not get bored of eating the same thing every day. One day Teresa would prepare beans with flour, and the next she would make them with rice and flour.
The food that arrived in those days was a relief for the Fulcar family and their neighbours in their small community within El Cercado municipality, in the province of San Juan de la Maguana, a place blighted by poverty in the Dominican Republic.
"My mother made a big impact in my life," she says. "From her I learned the importance of helping others and eating well … [Teresa] was a housewife, but also a respected community leader. She was always searching for opportunities for her family and community. It was thanks to her that we got these foods."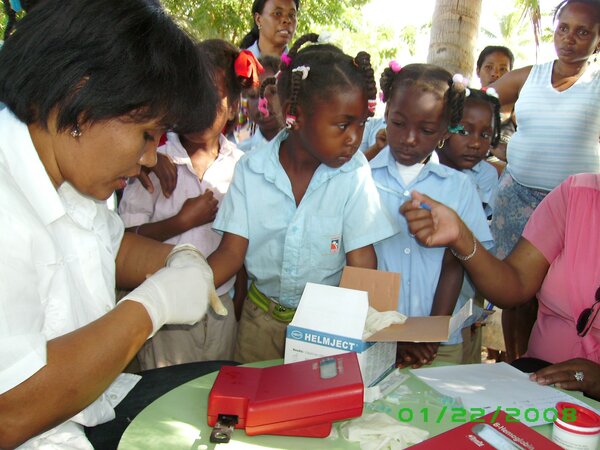 Years passed and the girl from San Juan de la Maguana grew up and graduated with a bachelor's degree in nutrition and dietetics, a master's in food and nutrition and a postgraduate degree in higher education. She worked as a civil servant in the Ministry of Public Health and gained a lot of experience in nutrition monitoring.
In 2007 she joined the World Food Programme (WFP) as a nutrition consultant. Part of her job was to research the work of WFP programmes in the communities and provinces of her country.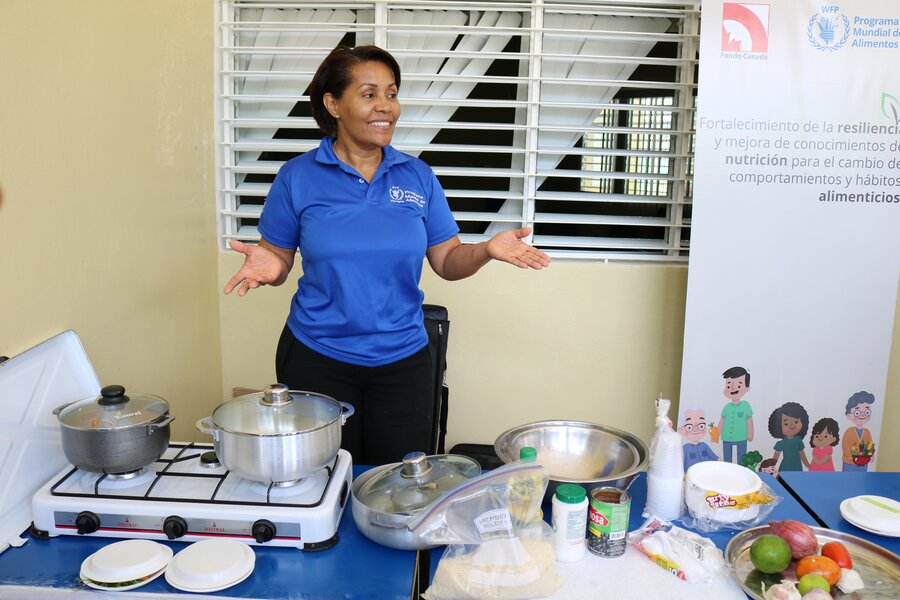 As she pored through documents, the names of two places drew her attention: El Cercado and San Juan de la Maguana — municipality and province respectively. In that moment she realized that the "magic" meals that she was given as a child were thanks to her family's participation in the WFP Food-For-Work programme in the Seventies.
This programme offered food as payment to families who worked on the cultivation of community gardens, reforestation, terracing and irrigation systems.
Altagracia says she was filled with joy and pride — that she began to see herself as living proof of the tremendous impact that the WFP programmes had on the lives of those that they serve.
"Since then, working at WFP means something else to me. The skills that I have today are due to the feeding programmes that I received as a child," she says.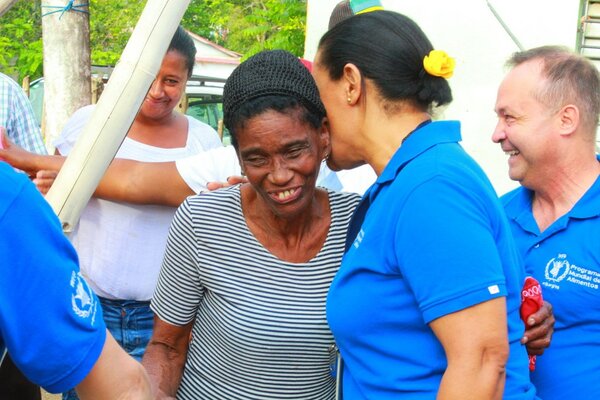 "My dream was to work with people, directly with communities, in order to prevent malnutrition," she says.
Altagracia has had gratifying experiences as a nutritionist, but there is one that sticks out. While conducting research in a community close to Santo Domingo, she heard a baby crying inside a house. Fearing the worst, she asked to see the child who, it turns out, was a girl evidently suffering severe malnutrition. The baby was rushed to hospital.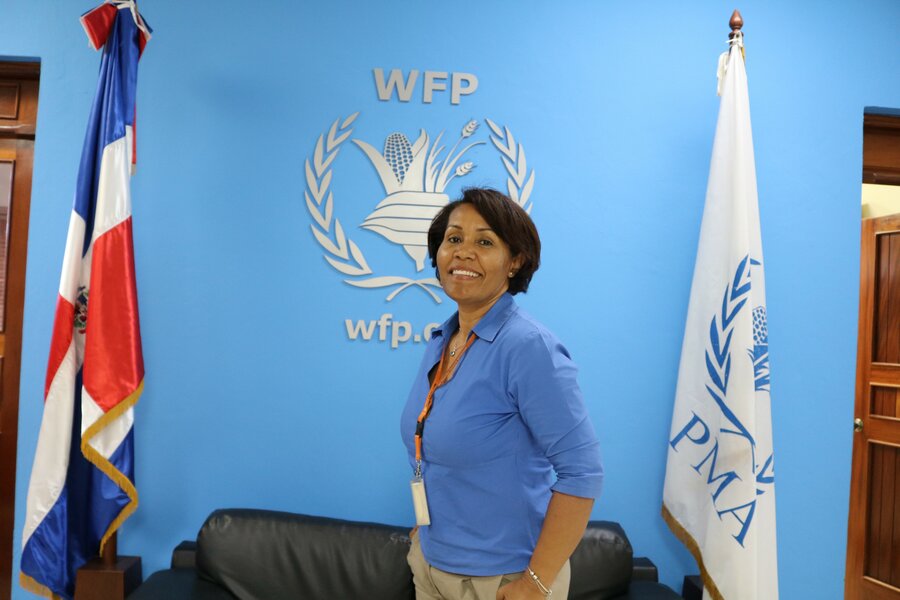 Some years later, Altagracia returned to that community. To her delight, she found the baby had grown into a perfectly happy and healthy girl.
"Those of us who work in the camp have the great pleasure of serving the communities, but above all preventing a scourge such as malnutrition," says Altagracia.
Currently, Altagracia is in charge of the nutrition unit at the WFP office in the Dominican Republic. Conscious of the impact of the WFP programmes on the lives of the beneficiaries, she says that with her position, she is willing to "triple" her efforts to assist the Dominicans in reaching zero hunger before 2030.
— Story by Tayra Pinzon. Translation by Arielle Rosenthal.
World Humanitarian Day (WHD) is held every year to pay tribute to those working in humanitarian service, and to rally support for people affected by crises around the world. This year it honours the work of women in crises throughout the world. You can see more profiles via our Facebook and Twitter channels, and at this feature page. You can also visit the official website here.