Nigeria: 'People can live in hunger right in the middle of plenty'
To mark World Humanitarian Day, WFP's Elizabeth Adejoh talks about her work in Lagos and what inspires her to serve
, World Food Programme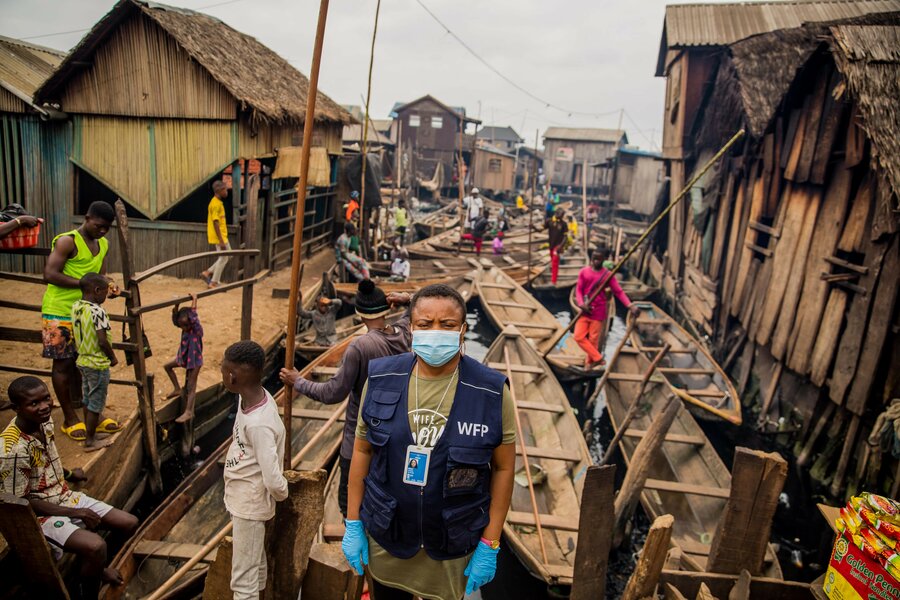 Interview by Kevwe Okpura. Photos by Damilola Onafuwa
"My job entails managing the logistics contracts for World Food Programme (WFP) Nigeria, managing our fleets and our clearing and forwarding processes. I also manage the warehousing of our foods and consumables which includes fumigation so that the foods get to the people who need them in pristine condition. There are also other services we provide like the packaging and repackaging of foods.
"I joined WFP Nigeria in August of 2018, so I've worked in this capacity for two years now. My job can be hectic but my favourite thing about it is seeing the smiles on the faces of people when the food gets to them — their joy is indescribable. It motivates me to get up and go to work every day.
World Humanitarian Day: 'I will not let the pandemic stop me from serving those in need'
Nafisa from Afghanistan shares what inspires her to be a humanitarian even amid the challenges of COVID-19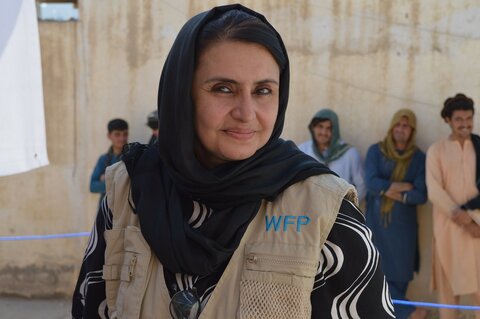 My typical workday in the field starts around 9:00. We, first of all, meet with the community leaders and carry out sensitization which is basically educating the people on what we do and who's eligible to receive help.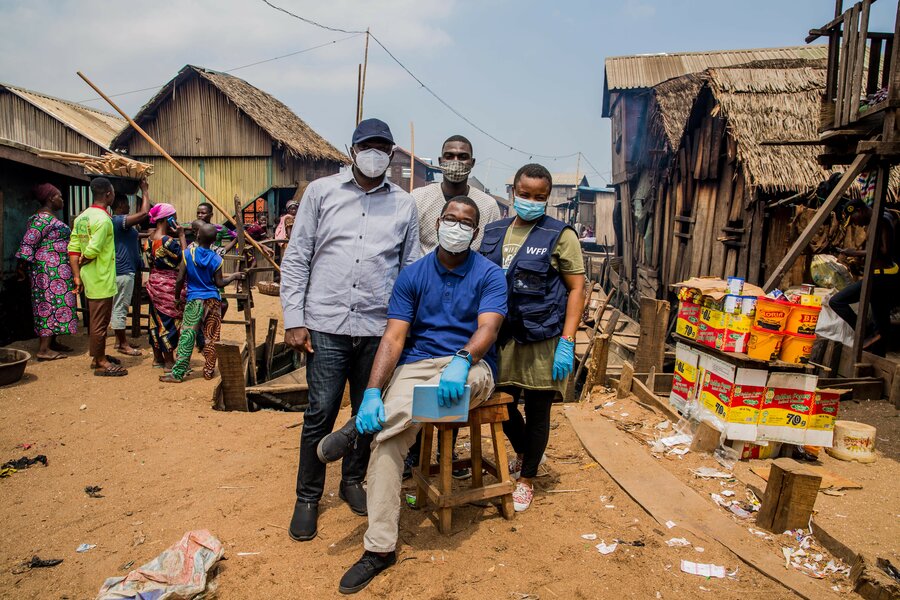 "Next, we carry out registrations from door to door and we mark the houses as proof that we've been there. Once registrations are completed, we do verification and then after that, we proceed to targeting — where we determine who is eligible based on their level of need and vulnerability.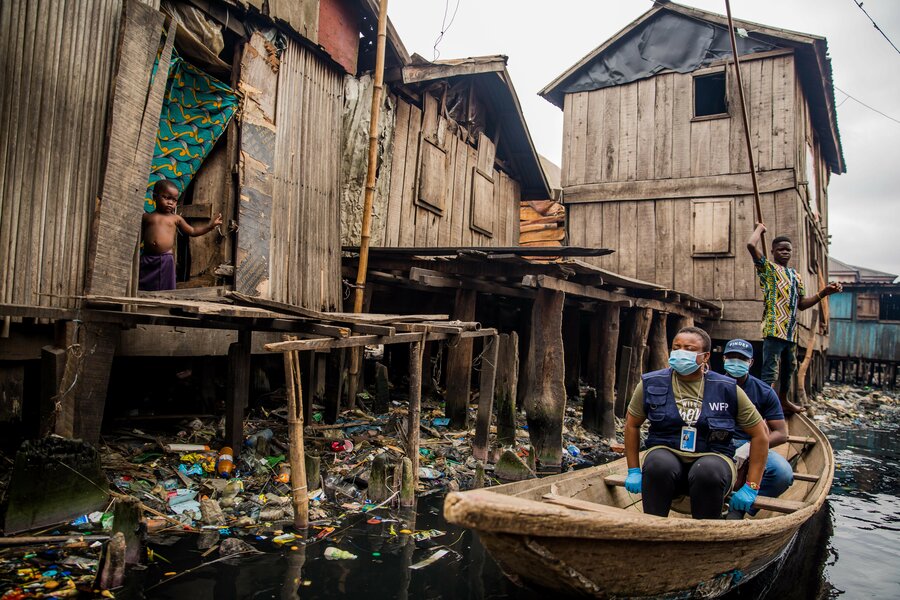 "Sometimes in the field, while we're profiling and registering programme participants, long before the food even gets to them, faces light up at the thought that something better is coming.
"One of the major problems this pandemic has caused for the people we meet is access to food. There's a hike in food prices. This, coupled with the fact that many have lost their sources of income, means it's impossible for people to afford regular meals.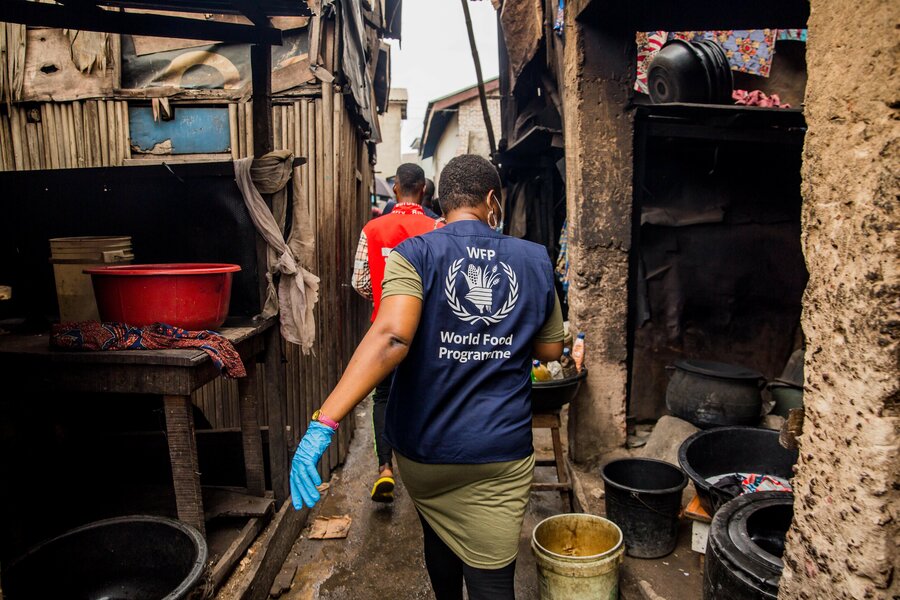 "Food is hard for them to come by and it's really sad, but this is where WFP comes in. We're an arm of the United Nations who aims to meet number two of the Sustainable Development Goals: zero hunger. We work with our donors and partners to ensure that food gets to the people who need it the most, even in hard-to-reach areas.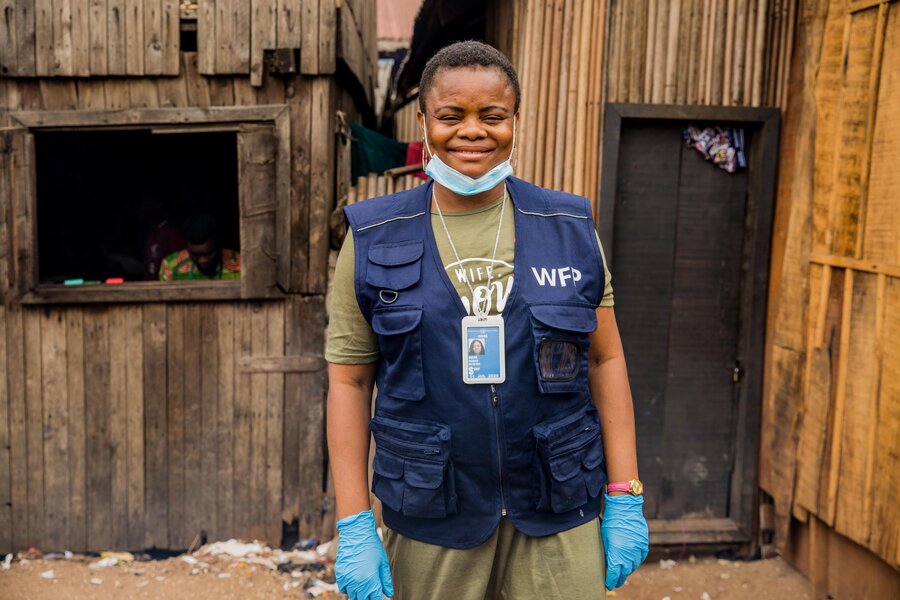 "As a humanitarian, I am strong and resilient. My life exudes love, when I see people in difficult situations, I am moved with compassion for them. I am neutral, I am not influenced by people or politics. That's what being a humanitarian means, we consider ourselves human before anything else; that's why we can touch lives.
"If there's one thing my job has taught me, it's that people can live in hunger right in the midst of plenty. Having lived in Lagos for 10 years, before relocating to Abuja to take up this role with the WFP, I was surprised to learn that there are people who can't afford one decent meal a day.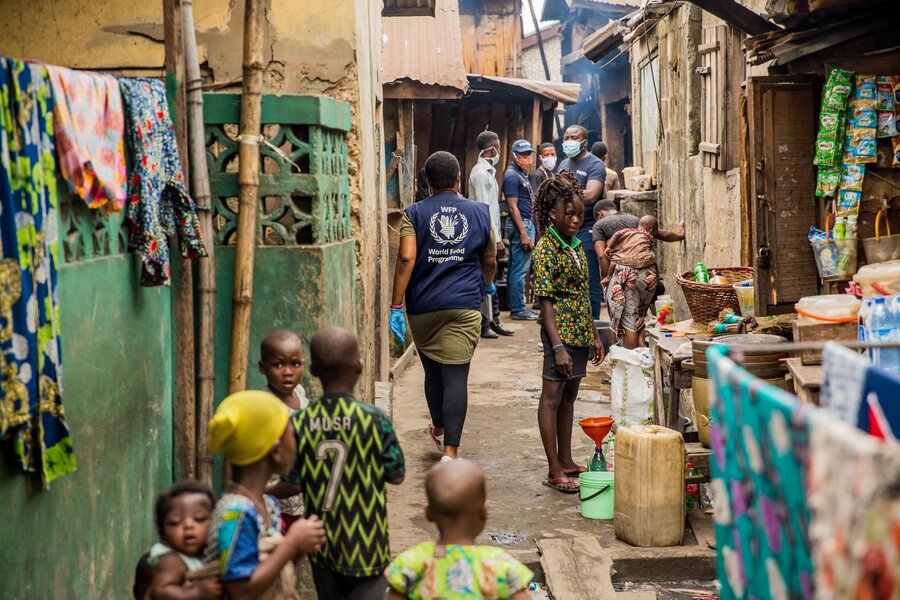 "The hardest part of my job as a humanitarian worker is leaving my family and travelling miles away from them in the middle of a pandemic. Seeing the panic and worry on their faces as I leave scares me even though I know that I'm taking adequate measures to be safe.
"One of my favourite memories is the smile and friendliness I've seen on the faces of some of the children I've met, I'll always remember that because it showed me that it's possible to be happy in the midst of lack.
"I'll like to thank our donors and partners for being the wind beneath our wings, because of you we're able to touch lives and make a difference."