'No low-quality food for our children'
Tracing the journey of school meals back to the World Food Programme (WFP)'s new warehouse in northern Colombia which ensures the quality of more than 100 metric tons of food benefiting more than 60,000 children.
, Juan Sebastián Trillos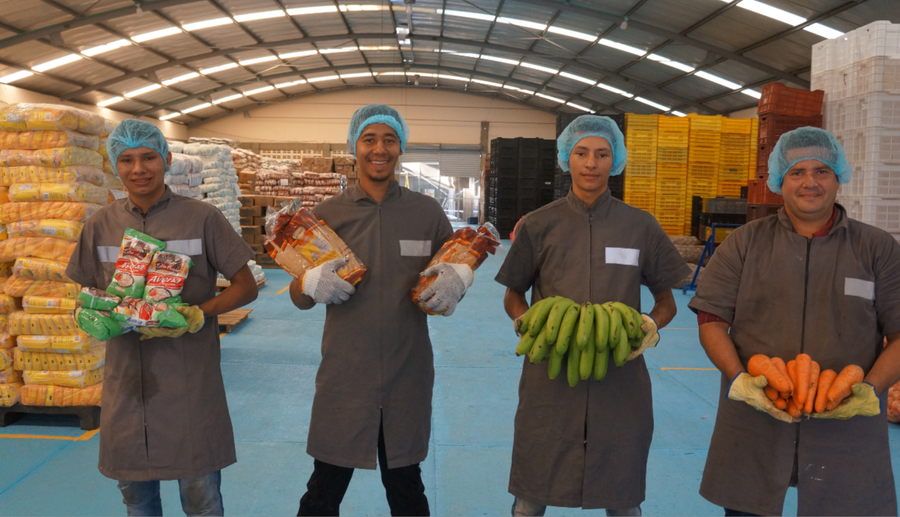 As it happens, Yeimer does not know where the school snack — mashed potatoes, a lentil burger and a rice shake — he wolfed down at school at 10 a.m. on 2 March came from. He did not question himself about it, nor did he discuss it with Brayan, Anderson, Dairis or any of his classmates. He did not ask his Maths or Social Sciences teachers about it. He does not even know how the food was taken to his school, or where it was stored.
One of 336 children receiving school meals or snacks from WFP at Ana Joaquina Rodríguez rural school in the department of La Guajira, northern Colombia, Yeimer is 14 and in 9th grade. He loves football. Like Colombian star Teófilo Gutiérrez, he is a striker. He and his friends play on a sandy patch right next to where the truck bringing the food to his school parks every Wednesday.
As of 1 March 2018, supplies for school meals at Ana Joaquina Rodríguez and another 258 schools in La Guajira come from a new WFP warehouse in the department's capital, Riohacha. Despite the 128 km that separate the school from the warehouse — the existence of which Yeimer does not even suspect — the food has arrived on time and in excellent condition.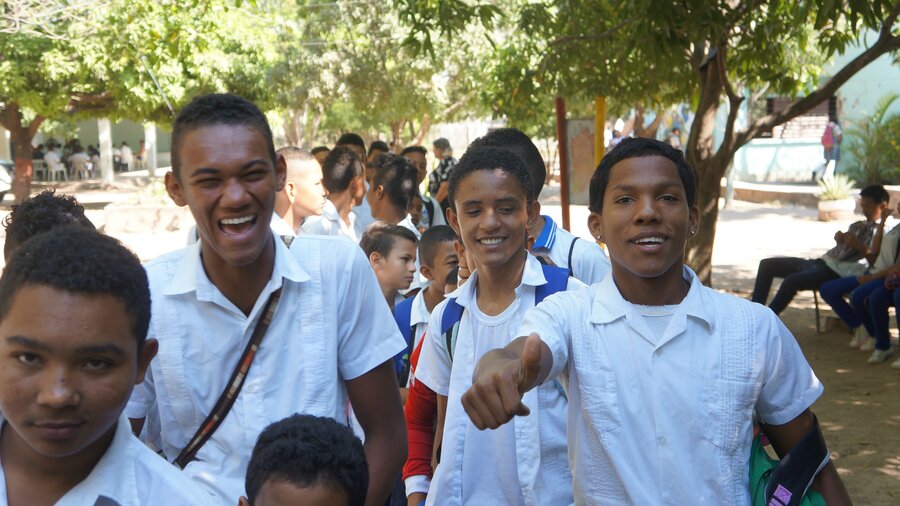 Under the WFP-run school meals programme in La Guajira, children receive one snack, served either in the morning or the afternoon, or lunch — Monday to Friday. Before they eat it, the food is lovingly prepared by the school chefs, locally known as seños, short form of señoras. And before that, there are the drivers, generally men, who deliver bags of rice, bottles of oil, bananas, meat, chicken, lentils, beans, onions, tomatoes, white maize, cheese and other products to the schools.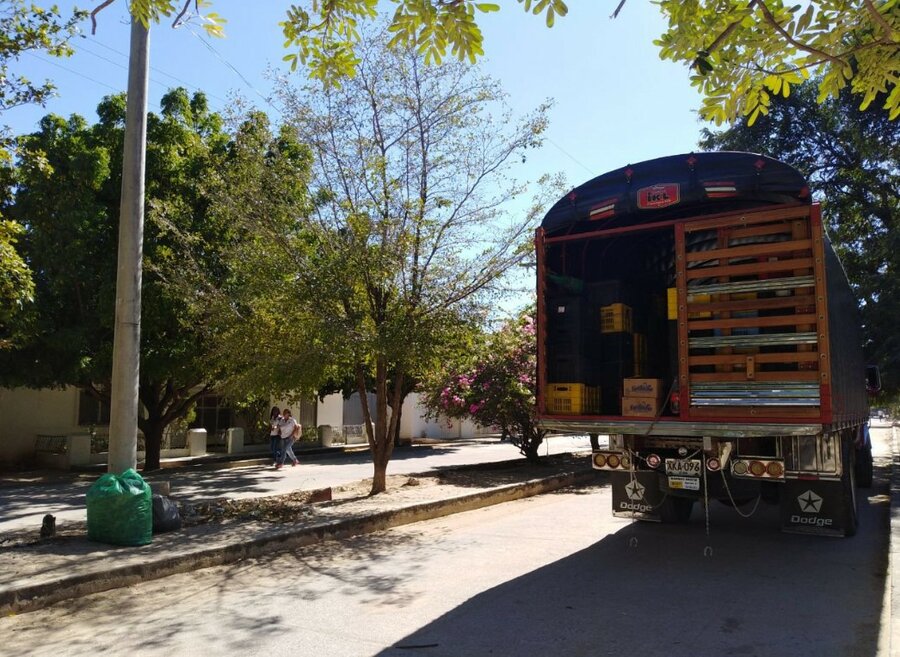 The journey of the food can be further traced back to the warehouse in Riohacha, where the driver loaded the ingredients.
In 2017, WFP did not have a dedicated warehouse for 33 of the products it used in the school meals programme in La Guajira. Foods like guavas, tangerines, lentils, rice, meat and others transited through two warehouses — one located in Valledupar, department of Cesar and the other in the second largest city of La Guajira, Maicao —but were not stored in them. The supply chain could break, and in a few specific instances it did, meaning that perishable foods could reach schools in less-than-perfect condition.
"This happened because we didn't have WFP staff that could do an adequate quality control of the products that passed through the Valledupar warehouse," explains José Luis Baquero, logistics coordinator of WFP in La Guajira.
The opening of the new warehouse in Riohacha has given WFP greater control over deliveries for school meals in La Guajira. WFP staff will be able to to check and anticipate any problems, so as to avoid hitches.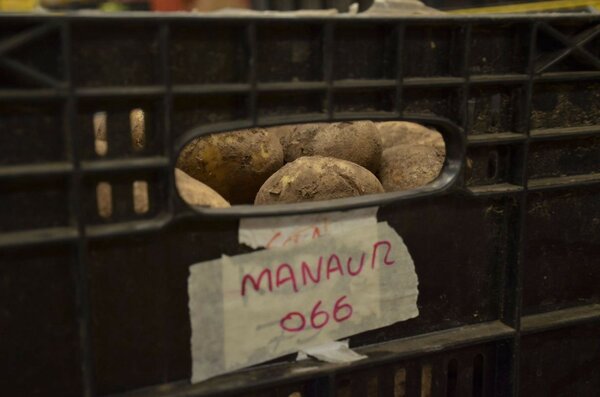 "Here, I can ensure that bananas, tomatoes and other products are in excellent conditions before they are taken to schools," says Antonio Flórez, WFP's logistics assistant in La Guajira. "No low-quality food will go to our children from here."
"When products came from our previous warehouse in Maicao, delivery was often delayed due to state of roads," says Pedro Moreno, from WFP's strategic partner in Colombia Mi País. "Now, we will be able to respond quickly and find an alternative in case anything happens to the food," he adds.
The new warehouse in Riohacha will not only allow better quality control, but it will also help to reduce operating costs and allow food supplies to arrive smoothly.
Meanwhile, back at Ana Joaquina Rodríguez school, Yeimer hands over his plate — not a single crumb left on it — in front of the school canteen. "It was delicious, seño," he says.