Op-ed: We've averted famine in the past — we must do it again
Published in The Times, on November 17 2020
, World Food Programme
Published in The Times (London) on 17 November 2020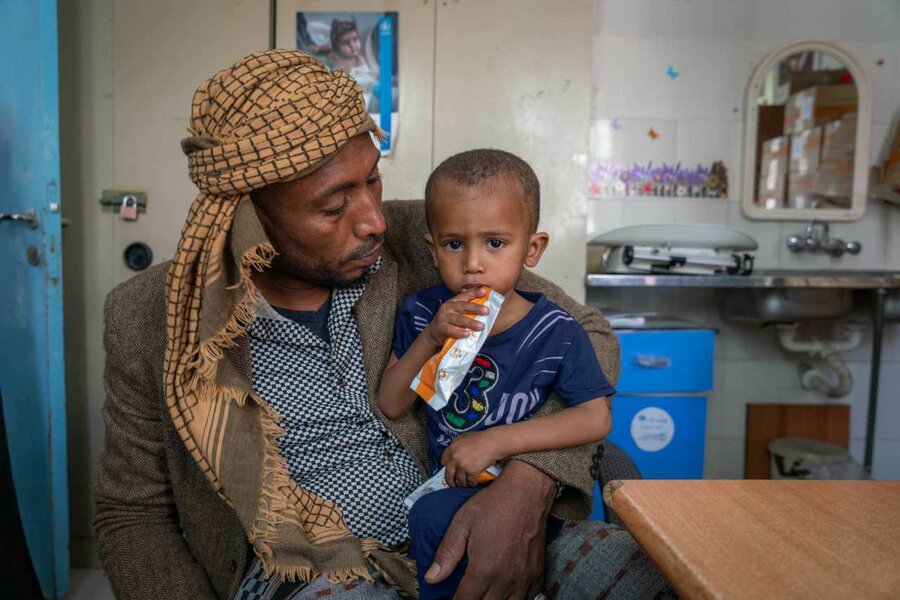 On the heels of an announcement by UN humanitarian chief Mark Lowcock to allocate US$100 million to help people feed themselves in countries most at risk from the growing hunger epidemic caused by conflict, economic decline, climate change and the COVID-19 pandemic, the following op-ed by Mr Lowcock and the Executive Director of the World Food Programme, David Beasley, was published online by the Times of London:
The world has been understandably preoccupied with COVID-19 but this must not distract us from the bigger killer. In fragile and conflict-hit countries, it's not the virus itself that will do most harm. It's the missed vaccination, the missed education, the missed daily wage that means a family can't eat.
Even short-term famine has a devastating long-term impact. What it does to a child is unspeakable.
Do nothing and it will be the catalyst for the grand reversal, the avoidable unravelling of decades of progress. History proves this can be avoided. In 2017 we did it in north-eastern Nigeria, Somalia, South Sudan and Yemen. We can do it again.
The UN's COVID-19 Global Humanitarian Response Plan requires $10 billion. A drop in the ocean compared with the $12 trillion stimulus packages of wealthy nations or the $8 trillion collective net worth of the world's 2,000 billionaires.
We've just allocated $100 million from the UN's Central Emergency Response Fund to help people feed themselves in the most at-risk countries. The UN's World Food Programme feeds about 100 million people a year. We need contributions from everyone who's in a position to give. Not part of the solution, you're part of the problem.
Take Yemen as an example. About 20 million people are already in crisis due to war, a collapsed economy, crippling food prices and destroyed public infrastructure. A further 3 million may face severe hunger due to the virus. The struggles we face to secure humanitarian access to Yemeni civilians is harming donors' willingness to fund operations, which hampers our ability to help people.
Countries in the region and beyond should collaborate to finance the Yemen relief effort, stabilize the shattered economy, support longer-term development and bring pressure to bear on the warring parties to silence the guns and make peace.
When the Nobel committee awarded the peace prize to the World Food Programme they said they wanted to turn the eyes of the world towards the millions of people who suffer from hunger or face the threat of it.
We couldn't agree more. When more than a quarter of a billion people teeter on a cliff edge, it's no time to look away, much less walk away.
By the time a famine is declared, it's too late, because people have already started dying. Famines are a stain on humanity. Now is the time to act.