Pakistan floods: Government calls on WFP to support emergency response
The World Food Programme is working with the National Disaster Management Authority and partners to expand food assistance

, Peyvand Khorsandi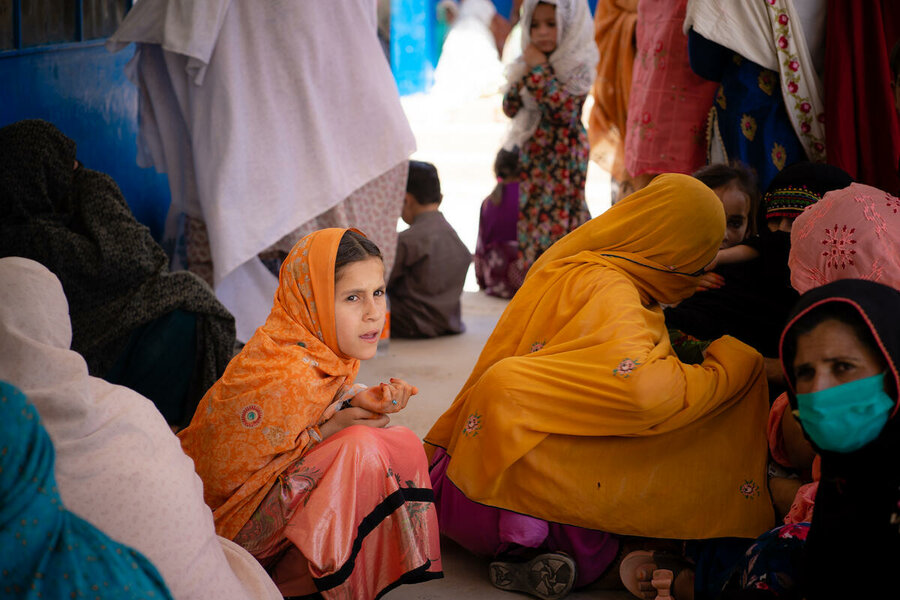 The World Food Programme (WFP) is rapidly expanding its food assistance support in Pakistan as the Government takes stock of floods which have killed nearly 1,000 people and displaced 33 million.
Through its National Disaster Management Authority, the Government – which has declared a national emergency – is leading the response in coordinating assessments and directing humanitarian relief to flood-affected people. 
The current floods are happening on a bigger scale than those that devastated Pakistan in 2010. However, this time around "the capacity of the Government is much greater", according to Chris Kaye, WFP's Country Director for Pakistan.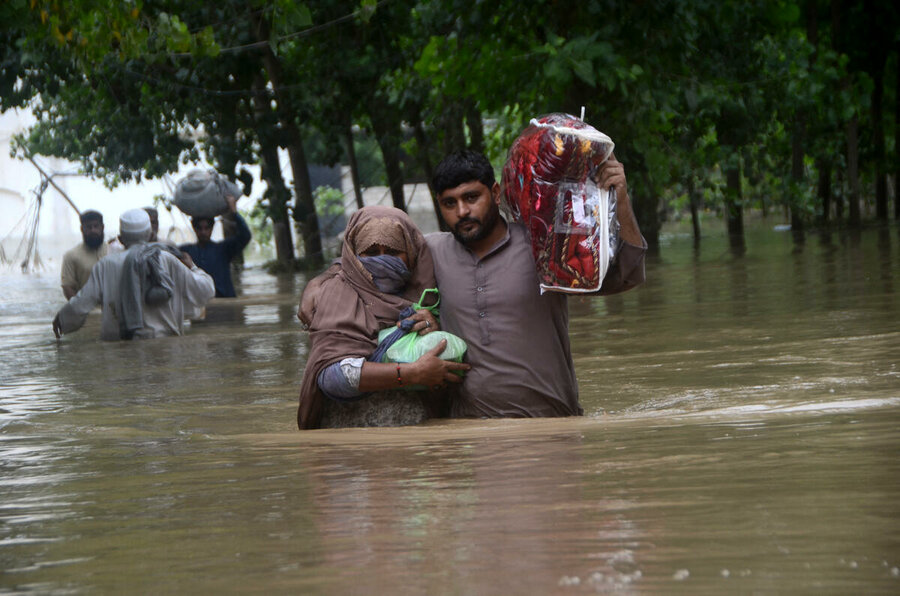 Speaking to the BBC World Service, he said: "That's particularly evident in terms of the systems and the structure that it has to provide for people in these types of situations through its social protections scheme," – namely, the Benazir Income Support Programme.
Over the years, the Government has been able to "refine its own database" and identify the most vulnerable people before floods strike, distributing cash grants to them.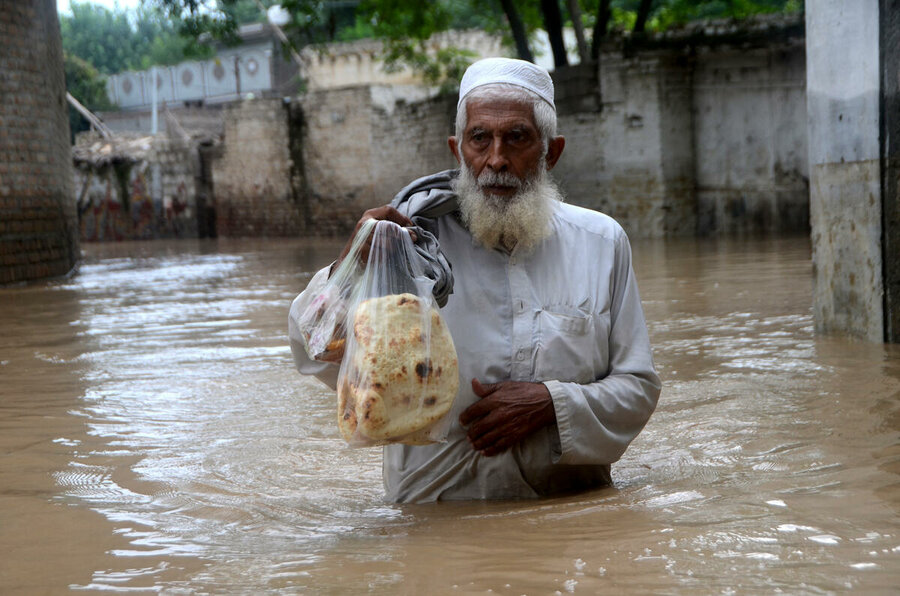 At a time of emergency, such channels provide the "most rapid way of being able to get at least some cash support to people who need it, providing of course that they are able to access it – but there is a huge effort that has been put in place by the Government to enable that," said Kaye. 
For their part, UN agencies such as WFP are providing "augmented information, together with the Government, to ensure … we have greater verification of exactly who should avail themselves of that cash" – currently a "one-off payment of 25,000 rupees (US$112)". 
"It's not a huge amount of money but it will certainly enable people to buy the critical things that they need."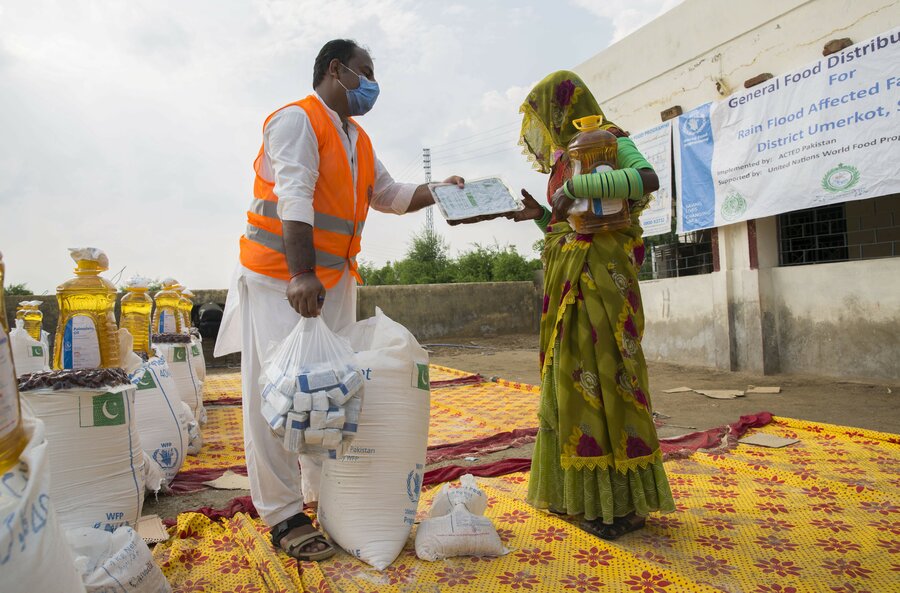 Meanwhile, the transfer of foods faces severe restrictions. On Thursday a WFP food storage warehouse in Quetta "a platform for getting critically needed food into Afghanistan" became isolated by the floods. 
Staff were left with "no access to communications, no ability to be sounding an alarm" – some had their homes washed away, Kaye said, adding that across affected districts there is a "desperate need for tents". 
On Tuesday (30 August) the UN will launch a US$161 million UN Flash Appeal to provide critical food and cash assistance to nearly 1 million people in districts in Balochistan, Sindh, Punjab and Khyber Pakhtunkhwa provinces; US$34.28 million is urgently needed to enable the scale-up.
---
Julien Harneis, the UN Resident Coordinator and Humanitarian Coordinator in Pakistan, has called for "burden-sharing and solidarity" internationally in the wake of a "climate-change driven catastrophe." 
WFP aims to reach nearly half a million people in the badly hit provinces of Balochistan – where it already supports nearly 42,000 people in five districts – and Sindh.
However, distributions are currently on hold as floodwaters – which destroyed an iconic hotel in seconds, in Kalam, in the north-west on Friday – create access constraints across the country.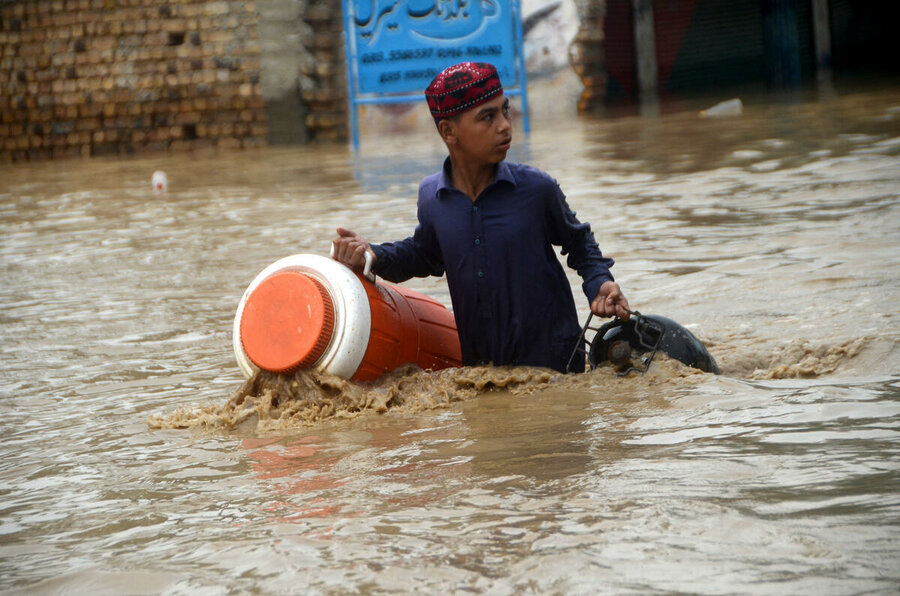 Waters have also disrupted lives and livelihoods for people in the provinces of Khyber Pakhtunkhwa and Punjab.
More than 100 bridges and 3,000km of roads have been damaged or destroyed; nearly 800,000 farm animals have perished, and 2 million acres of crops and orchards have been hit.
The humanitarian situation is expected to worsen, warned Harneis, with diseases and malnutrition expected to rise along with the number of districts reporting that they have been affected.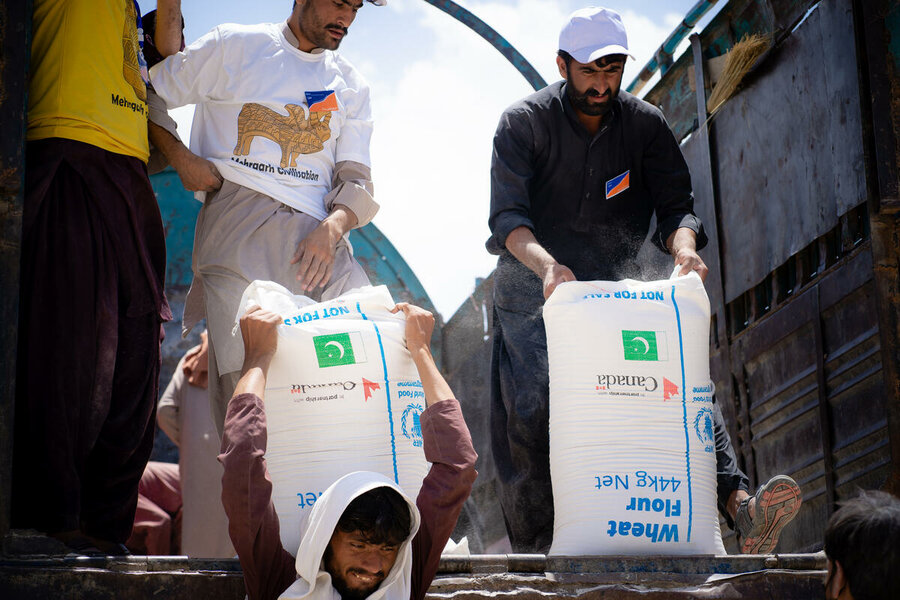 Since June, flooding and landslides caused by heavy monsoon rainfall have brought widespread destruction across Pakistan, creating its "biggest challenge" in decades, according to Harneis. 
WFP's Kaye added that the "biggest concern" for people down the line is the impact of the floods on harvests. 
"The climate variations in Pakistan this year have just been extraordinary. We had no spring, we went from winter to summer. There was no opportunity for effective germination of quite a lot of the crops that were planted." 
He added: "The crops that were growing all of a sudden shrank and we lost a certain amount of the likely yield. 
"And now whatever crops have been harvested and have been stored, so much of that has been washed away … the prognosis is very concerning."
Now is the
time to act
WFP relies entirely on voluntary contributions, so every donation counts.
Donate today