Malawi: Young, gifted and refugees
The World Food Programme marks international refugee day by checking in with young talents from the Democratic Republic of Congo living in Malawi
, By Tawonga Ngoma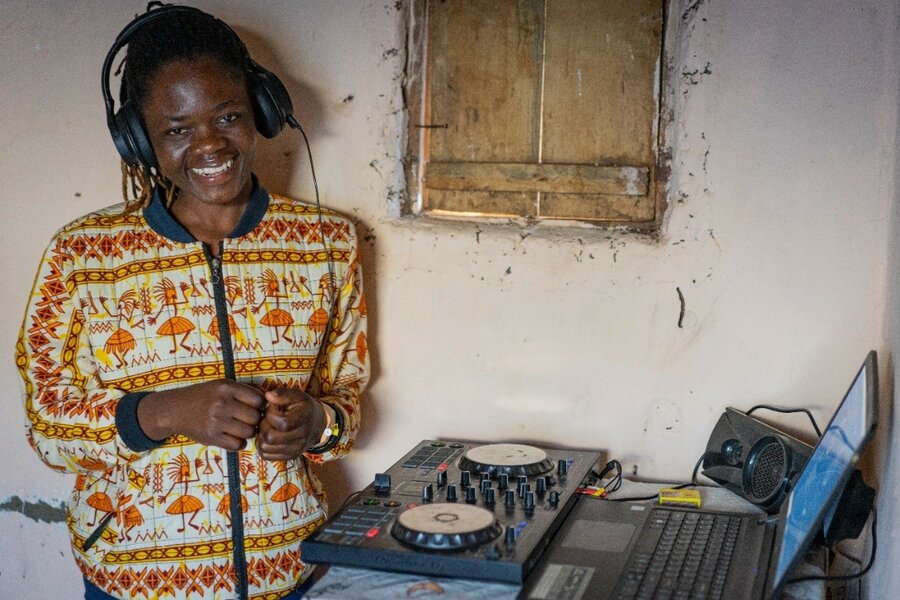 In Dzaleka refugee camp, 50km from the capital of Malawi, Lilongwe, home to over 43,000 refugees and asylum-seekers from across Africa, the World Food Programme (WFP) is providing food and cash assistance.
To mark international refugee day, I caught up with five young talents in the camp, honing their craft, passion, leadership and entrepreneurial skills to rebuild their lives.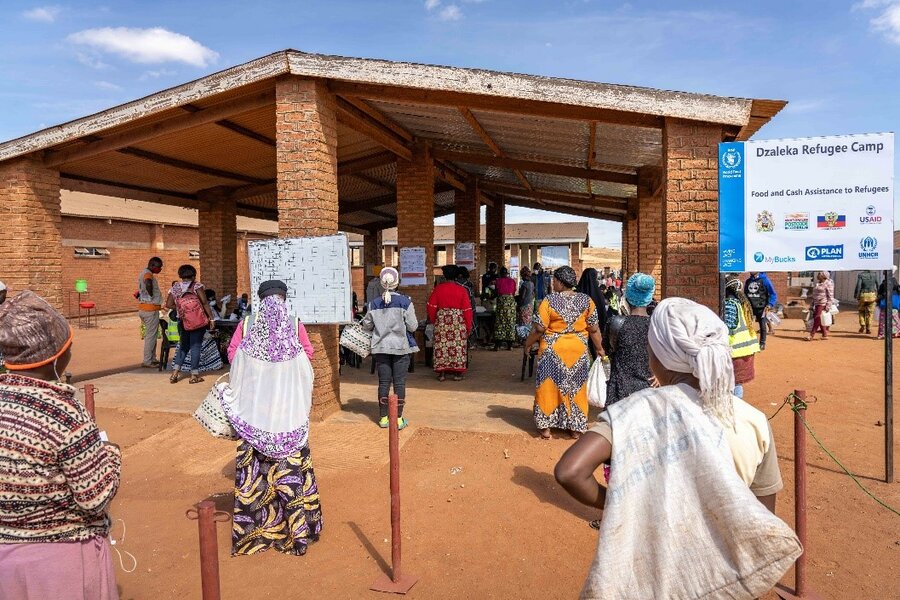 La Pearl, DJ
Despite some backlash, initially,  from her community and family for being the only female DJ playing at clubs within the camp, 24-year-old Goldine, also known as DJ La Pearl, has held on to her passion for music since she arrived here 10 years ago from the Democratic Republic of Congo (DRC).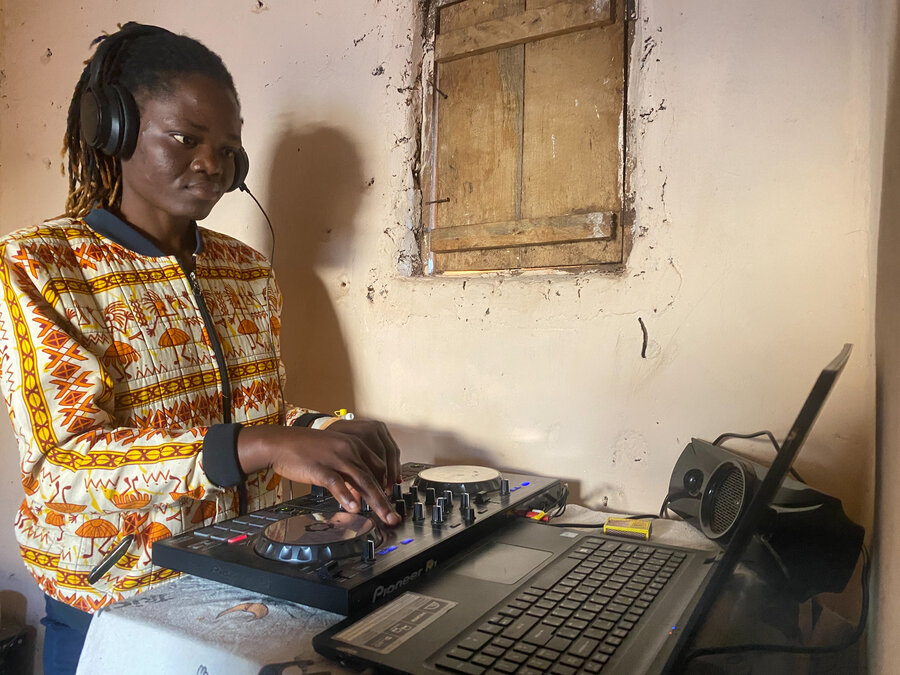 She had always been particularly curious as to how DJs could switch to music so smoothly. Noting her love for mixing music, a friend in the camp began to teach her how to DJ and had her DJ at a club in the camp after only two weeks of practise!
"After I started playing at clubs, people would say so many negative things like, 'Girls should not do such kind of things' or 'She's losing her morals'. But music is my passion and it makes me feel good, it makes me forget bad things whenever I see people happy and enjoying themselves." Breaking stereotypes, DJ La Pearl is making waves and has started playing sets outside of the camp. And lucky enough, her family has come to accept and support her for it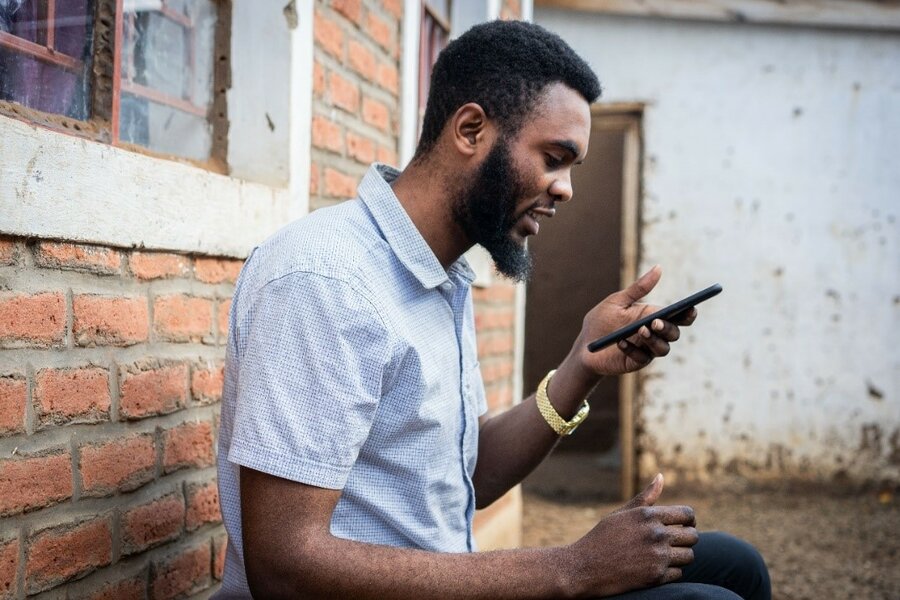 Raymond
With the increased spread of COVID-19 and the negative effects casting a rather gloomy shadow on the future, educator Raymond from Dzaleka has taken a proactive approach to teaching. When schools were closed for seven months and he could not teach at the local secondary school within the camp, he began providing lessons free of charge, via messaging app, to people that usually cannot access formal education. The lessons, covering a wide range of topics, are provided through audio and video recordings and have reached over 190 learners since he started. 
"I have had students who managed to learn English, driving or computer skills," says Raymond. He hopes providing these basic skills and training to people who would otherwise not be able to access them will enable them to build better lives for themselves. "It's tough to build your life in the camp and even worse without any form of education, training or skills. But with these skills, I know some people will be able to find a way to make it work."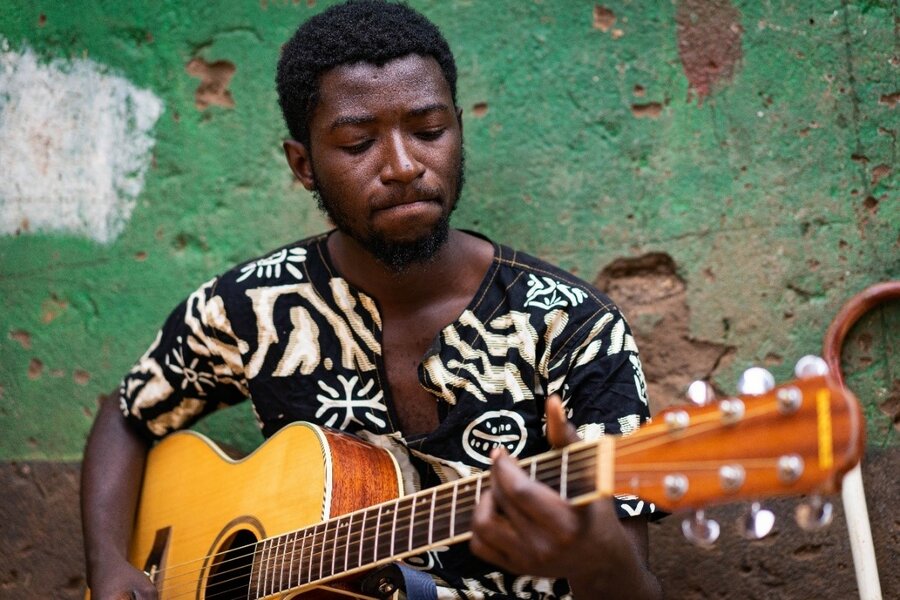 Obadiah
Obadiah always had a passion for music, having learned several instruments back home in DRC. Since he arrived at Dzaleka, he has been honing his talent. "When I sing, I forget all the bad things and get hopeful for the future," he says as he tunes his guitar. By playing at festivals and events within the camp, Obadiah has met artists from Lilongwe who invited him to play alongside them during festivals.  
COVID-19, of course, put an end to that, but he still plays. "I have still been practising and I am hoping that I can get back to performing soon when this [pandemic] is over," he says. Using the music as his escape, Obadiah is now telling the story of how he left the chaos behind.
Andy
Andy was only 16 when he arrived in Malawi after escaping an armed group where he was recruited as a child soldier. Fortunately, he was reunited with his mother three months later in Dzaleka and together they began their new life. He enrolled in vocational skills training, where he learned how to code. "I created my own messaging app. Initially, it was only for my girlfriend and I, but I hope it will take off one day," says Andy.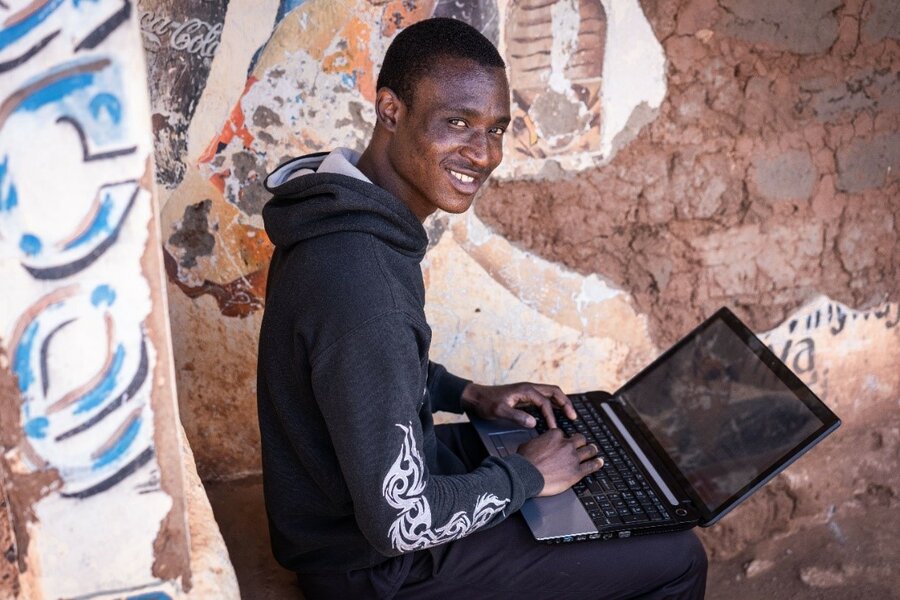 Junior Mafia
Junior Mafia is an upcoming music giant and entrepreneur. Still in secondary school, the 16-year-old was born in Dzaleka to parents who fled DRC. He is a beatmaker and producer who has learnt his craft by studying producers and artists within the camp. In 2018, aged 14, Junior created his very first beat and since then has built his own makeshift studio in the camp. "Now that I have a studio, I even offer recording for up and coming artists in and outside the camp," says Junior. By sharing his passion, Junior plans to become one of the biggest producers in Malawi.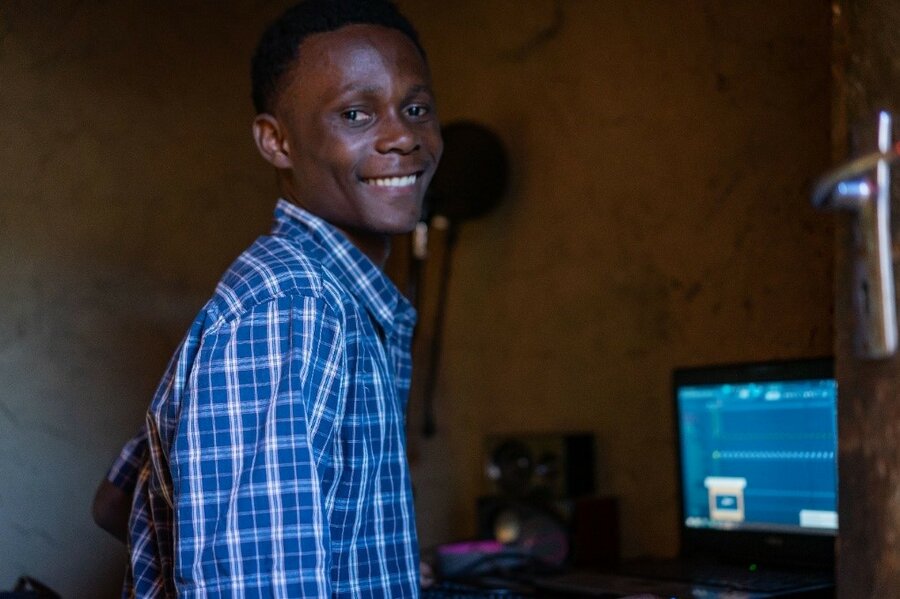 WFP requires US$3 million to reach an additional 3,000 families with more income-generating activities.
Although Malawi has hosted refugees for over two decades, the number of refugees has been recorded to have more than doubled since 2013. Thanks to our main donors (USAID and European Union European Civil Protection and Humanitarian Aid Operations -ECHO), WFP has been distributing cash and food to the refugees living within the Dzaleka camp who rely on this assistance for their survival.
The needs of refugees have been increasing in recent weeks due to the COVID-19 outbreak and the subsequent limited access to livelihood activities for most of those who used to leave the camp on a daily basis to look for informal piece work.
Now is the
time to act
WFP relies entirely on voluntary contributions, so every donation counts.
Donate today